Girls Softball: Mavericks win 4-3 against Panthers
By Mario Lotmore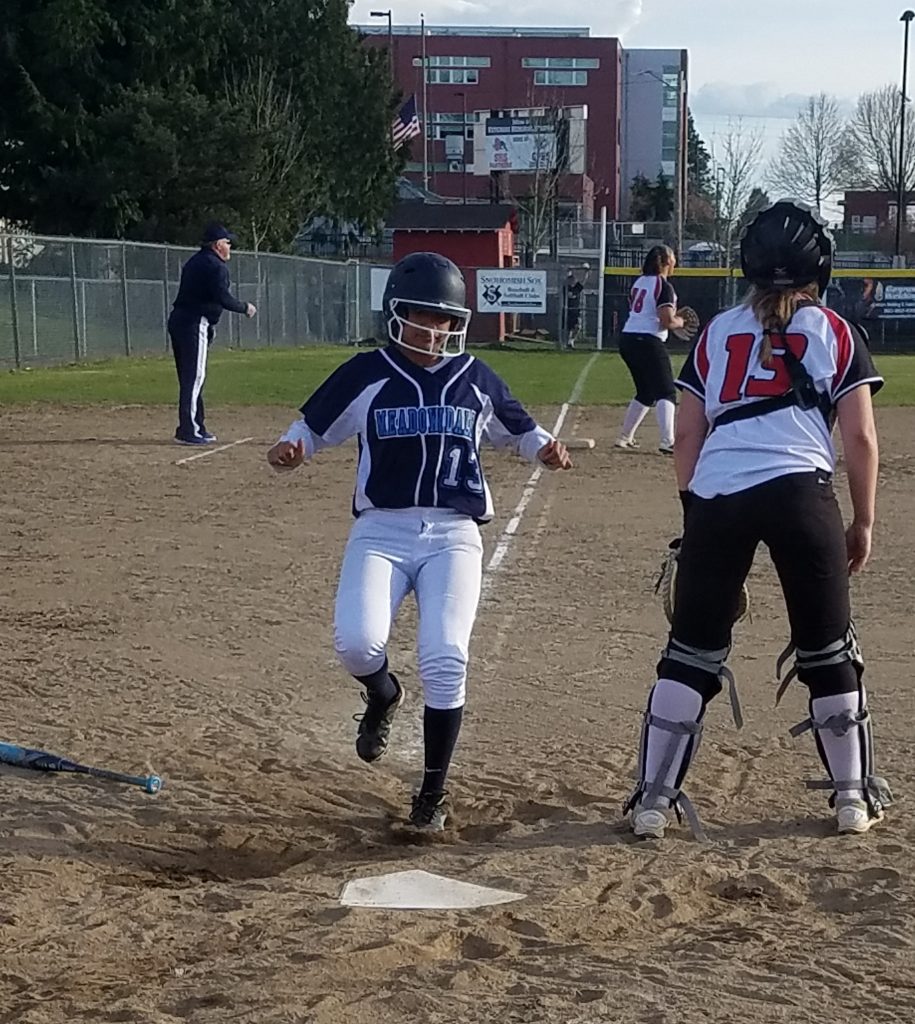 In the seventh inning, a hit to center field by short stop Kelci Studioso led the Mavericks to a 4-3 victory edging out the Snohomish Panthers.
When asked of the Maverick's performance, Coach Dennis Hopkins said, "We did outstanding. The Panthers are a tough opponent and they will be tough at district." He further added, "We stayed in the game and kept playing Meadowdale Ball!"
Panthers Coach Pattie Lande knew going into the game, "Meadowdale would be tough."
When asked about her thoughts on the outcome of the game, Coach Lande replied, "Our bats were cold. Our defense was good, offense was good, but we couldn't hit." She further commended Mavericks pitcher Kate Houghton on doing, "A great job."
Panthers led 2-0 by the beginning of the fourth inning until a hit to right field by Mavericks Taylor Eskew brought Zoey Morris and Kelci Studioso home to tie the game 2-2.
Parents for both teams were tense. When asked of their feeling about the game, mother to Panther's pitcher Jordan Crawford stated, "We are more nervous than our kids!"
A remarkable hit to right center field by Allie Monarrez brought Olivia Dimmock home for the Mavericks to take the lead 3-2 by the end of the fourth inning.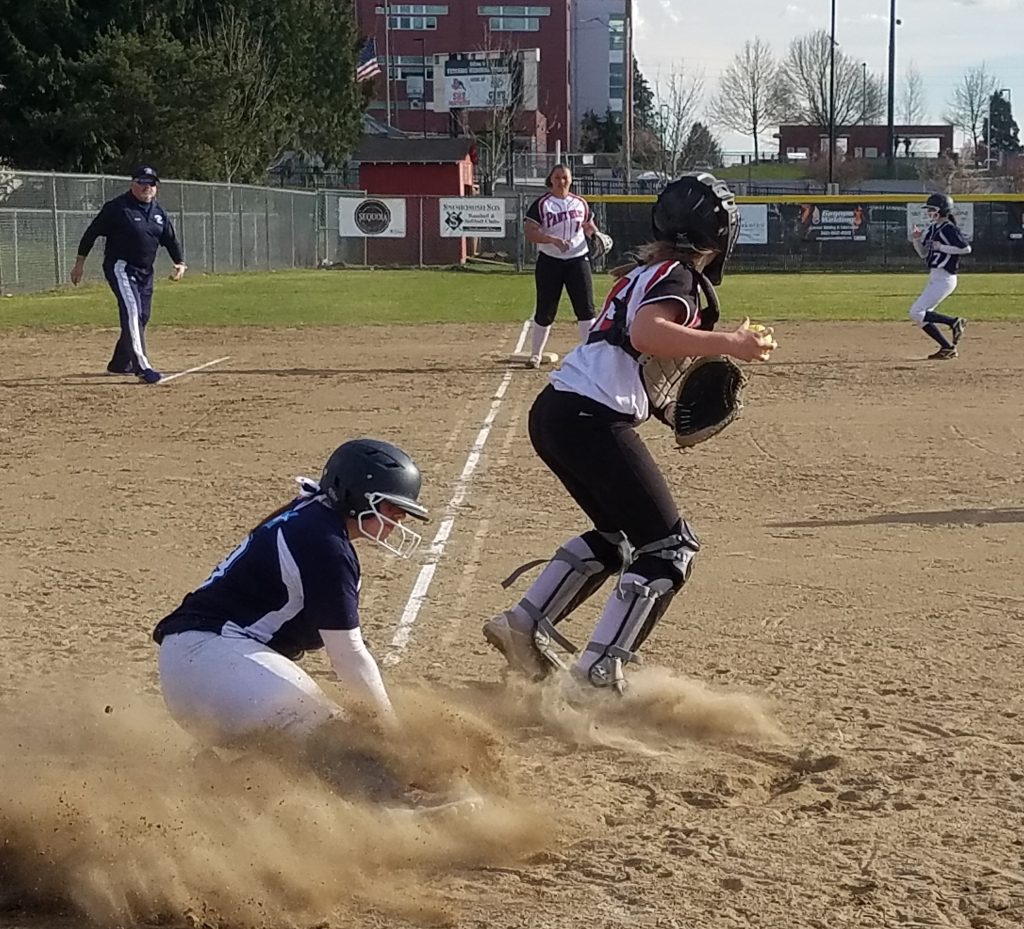 The best play of the game goes to Panther's center Sydney Sandifer for hitting the ball out of the field for a home run to tie the game 3-3 at the end of the sixth inning.
With her seventeenth strike out for the evening, Mavericks pitcher Kate Houghton ended the game with a 4-3 Mavericks victory.
The Mavericks next game is 7 Tuesday, April 9 against Everett Seagulls at Lincoln Field.