by LUKE PUTVIN
luke.putvin@lynnwoodtimes.com
Human Forge Movement Training cut the ribbon on its new location at 19019 36th Ave. W with a May 21 celebration. Kevin Silverman has been the owner of Human Forge since October of 2016 and this is his third month at the new location.
Silverman is a United States Army veteran, and he spent seven of his nine years in the Army as a master fitness trainer. He brings this style of army training with him to Human Forge.
"I wanted to bring the Army mentality and style," Silverman said, "and I know how to push people but not have them exhaust themselves."
On why the move to a new location, Silverman said,"We were just outgrowing our old location. The old location was only about 2,100 square feet and though it had an outside course, it didn't really work with the unpredictable Western-Washington weather. This location brings the outdoor element indoors."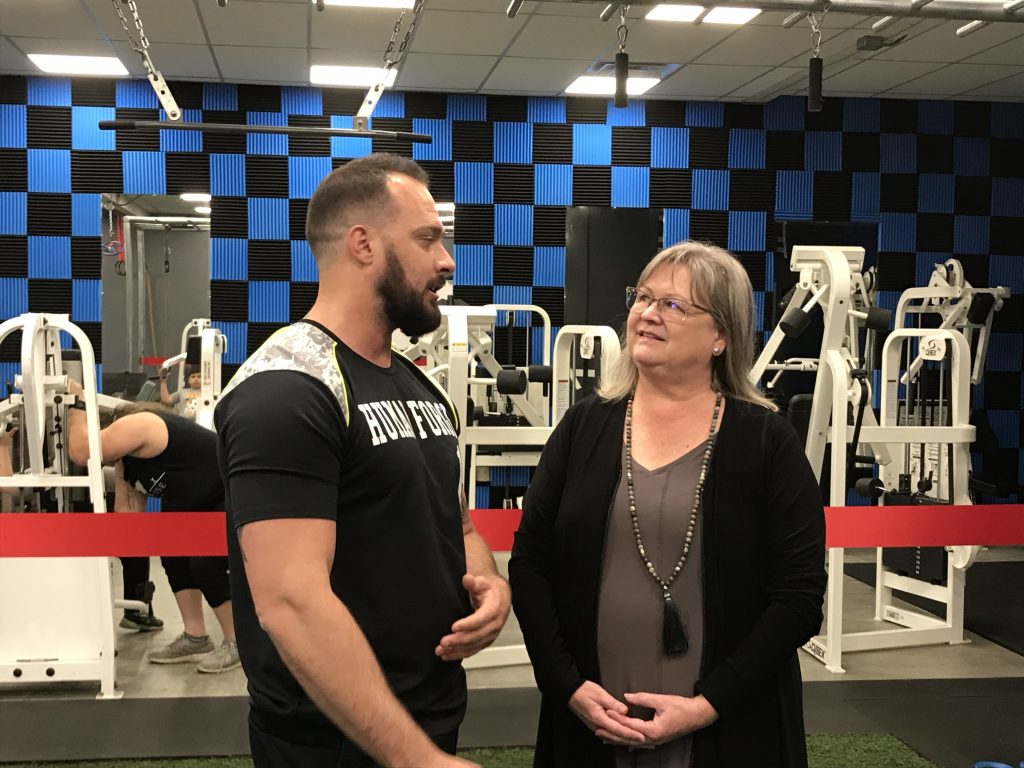 One half of the gym is traditional, stationary gym machines, but the other half is covered in turf and contains more unique equipment. Silverman has tires to flip, grip bars to go across and other things. The grip bars are very similar to monkey bars. "We all played on monkey bars as a kid, no problem," Silverman said, "But that gets harder when you're older."
His favorite part of being a trainer is "helping people do things they don't think they can do." Silverman makes sure to personalize workouts for individuals. He specifically mentioned how rewarding it is to help people lose weight and gain mobility. He spoke about a 76-year-old woman who came in having issues with mobility and now she is climbing tire walls.
Another client, Loreen, has been there for years. She enjoys the variety of exercises and particularly the environment to work out. She was wearing a shoulder/arm brace but mentioned how there is a catalog of exercises that allows her to focus on her lower body. Loreen also praised the encouraging community and spoke of how supportive everyone is of each other.
Harrison, another client, has been attending Human Forge for about two years. "I come here because it's smaller, so there's a greater sense of community," he said. "We get to know everyone, and we form strong bonds. That sense of community really provides the motivation to come back, even if you may not feel like working out that day."
Federick Brooks is an independent trainer at Human Forge. He enjoys the fact that Silverman allows independent trainers to do their own training. "It's a good way to start your own business from the ground up," Brooks said. He reiterated, like others, the sense of family at Human Forge. "Kevin works so hard, and he can't be seven places at once. If he has to step out, I'll help out with his clients, and he does the same for me."
For the latest packages and to learn more about Human Forge programs, visit www.humanforgetraining.com or call 425-361-2603.