By Luke Putvin luke.putvin@lynnwoodtimes.com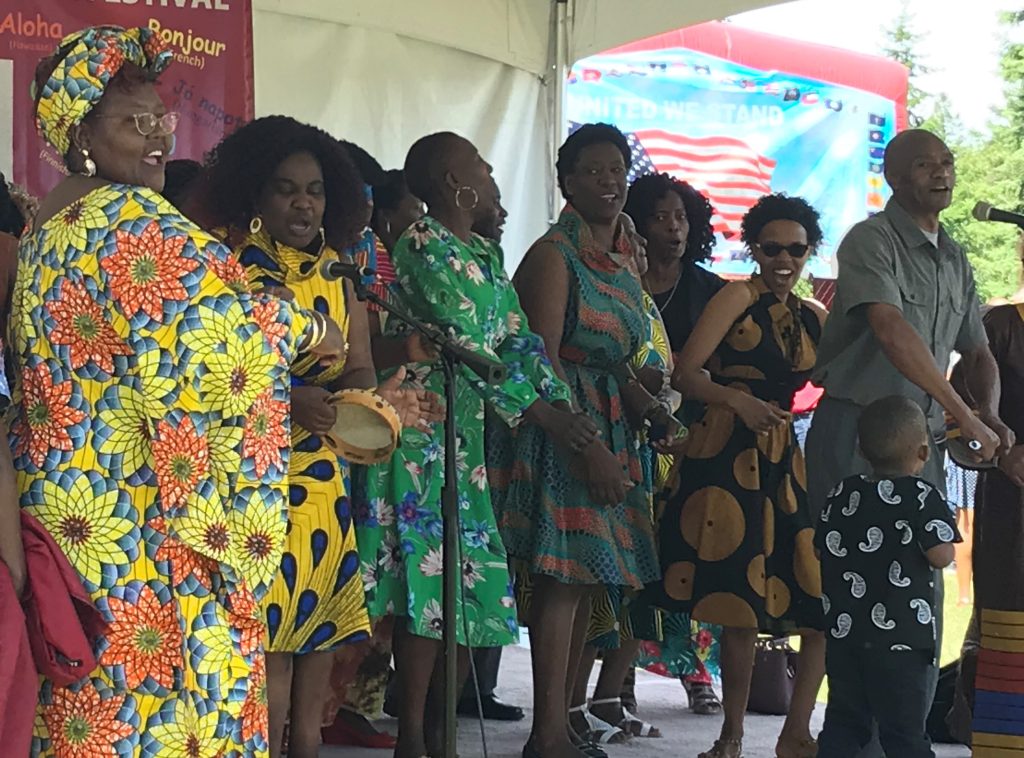 More than 500 people met at St. Thomas More Parish (STMP) June 9 for the 12th Annual Intercultural Festival. The event served as a way to celebrate the parish's, and the overall Lynnwood community's, diversity.
There were many vendor booths from a variety of nationalities, selling handmade, artisanal goods. Some of the countries represented included Vietnam, the Philippines, Indonesia, Eritrea and Kenya. There was also a booth from the Hispanic community. In addition to the booths, there were performances throughout the day from various cultural groups including dancing and singing.
"I love seeing people from all different cultures and nationalities," the Rev. Stephen Okumu said. Okumu has been a pastor at STMP ford three years. He spoke about the great diversity in the parish and how the parishioners speak many different languages. "Today, our opening prayer was in more than eight languages," he said.
He emphasized a message of unity as well, saying that the parish has men and women, poor and rich, black and white. "We don't exclude anyone," he said, adding, "Together, we can. Alone, I cannot."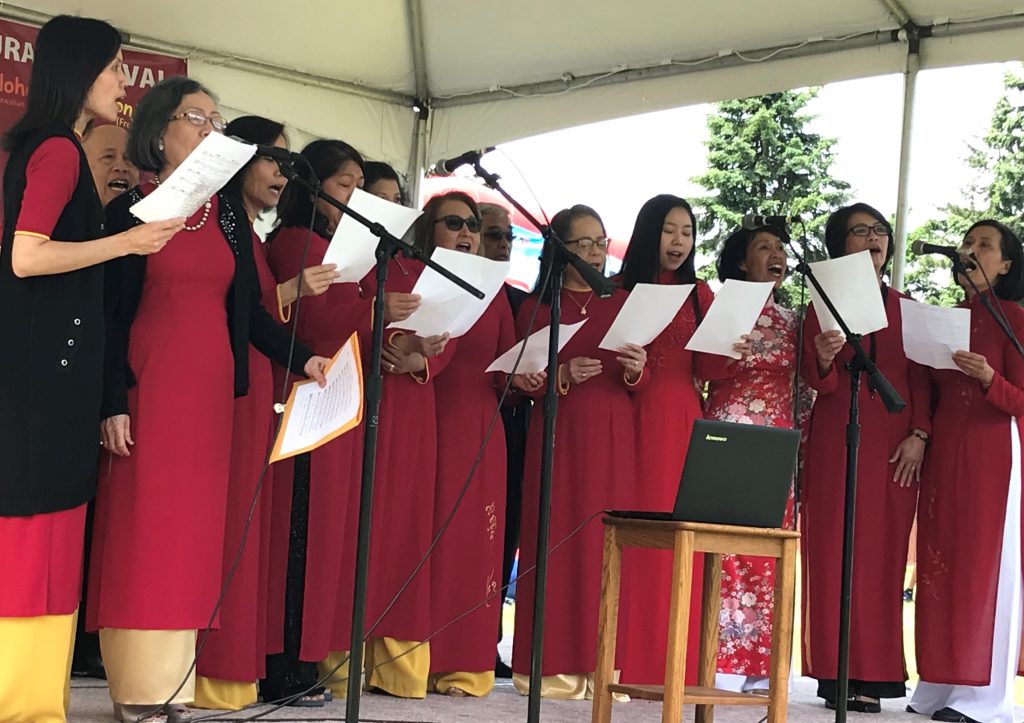 Karen Hibbart, the event organizer, said the purpose of the event was to increase awareness of the diversity within our community and promote the unity of people from all countries. "I want people to have made a new connection from the festival," she said. "It's nice to appreciate an aspect of another culture that you didn't know about before. And hopefully people can walk away having made a new friend."
Parishioner Chris Stevenson was at the event promoting the parish's community garden. He and his wife have been in charge of the garden for about 10 years, but the garden existed before that. They donate the food grown in the garden to the Lynnwood Food Bank. "I hope people walk away with a respect for diversity, especially with the social aspect of helping everyone out," Stevenson said.
Romeo Dino, public relations coordinator for the event, said his favorite part was the entertainment. "I love seeing the variety of ethnic groups here and their comradery," he said.
He talked about those who chaired the event; Eddie and Ellen Abellera recently stepped down, and the new chairpersons are Karen and Scott Hibbert. "It's nice to see people bring home this diversity, and people get memories of home from this, since a lot of people here are originally from other countries," Dino said.
For more information about St. Thomas More Parish, visit STMP.org.