Juneteenth, an underrecognized day of commemoration
Many gathered at Thorton A. Sullivan Park in Everett on June 22 to celebrate Juneteenth. The NAACP hosted the event, and attendees included U.S. Congressman Rick Larsen, Snohomish County District Deputy Prosecutor Adam Cornell, Lynnwood City Councilmember Shirley Sutton, Lynnwood City Council Candidate Van AuBuchon, Representative John Lovick, President of Snohomish County NAACP's Executive Committee Janice Greene and Snohomish County Council Candidate Louis Harris.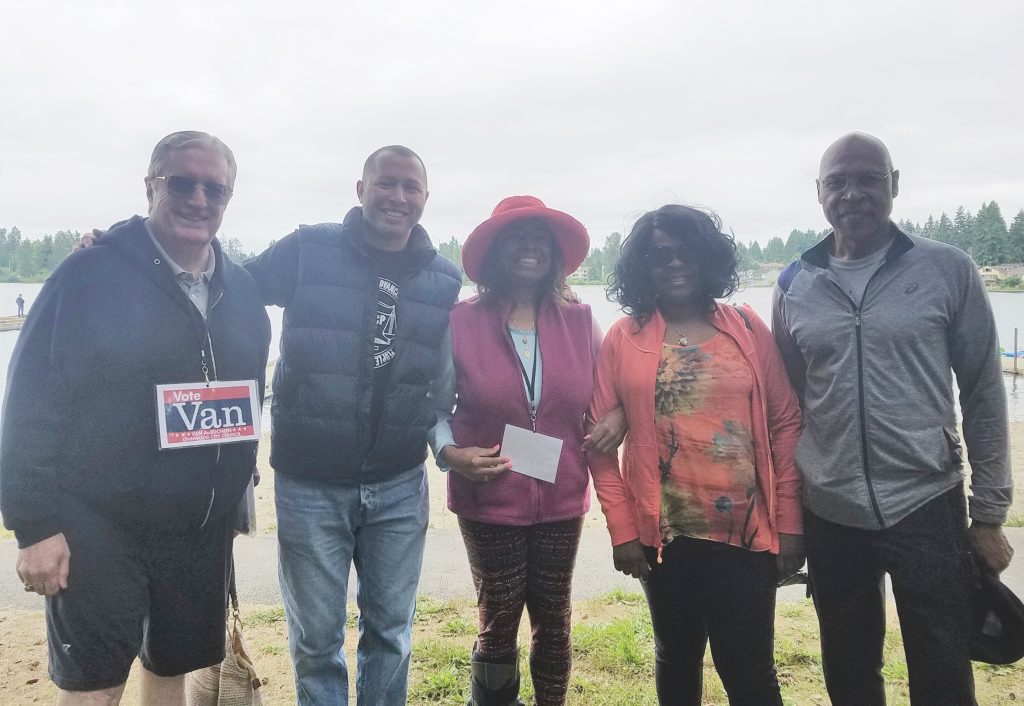 Juneteenth dates back to 1865 when, on June 19, Union soldiers led by Major General Gordon Granger arrived at Galveston, Texas with news of the end of the Civil War and that the slaves were free. This news was over two years after the Emancipation Proclamation of January 1, 1863, which didn't impact Texas extremely since there were very few Union soldiers to enforce the proclamation. However, the surrender of General Lee in April of 1865 coupled with the arrival of Granger and his regiment finally provided the influence necessary to enforce the Emancipation Proclamation.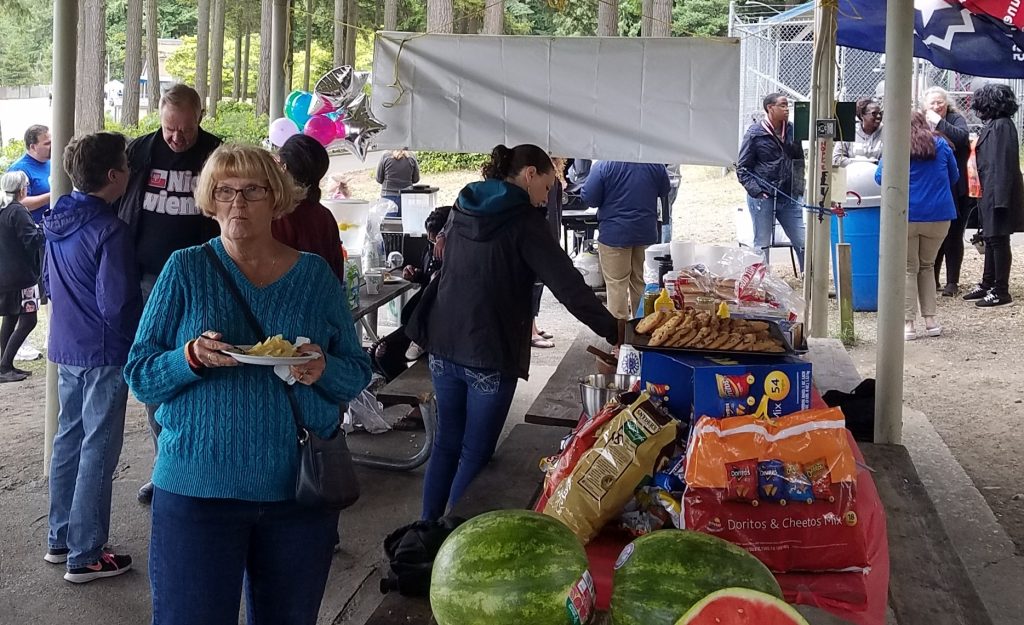 "We need to recognize the true independence of African Americans from slavery, while it certainly was not full citizenship, but a necessary step to getting citizenship," said Congressman Larsen. "I really want to congratulate the Snohomish County NAACP for making this an annual event in Snohomish County… where it's a time for recognition, but it's also a time for community and fellowship."
"There's still a lot of the same struggles, things that are based on old Jim Crow Laws, so slavery and the Jim Crow laws are the basis for a lot of the institutionalized racism that is still going on," said Janice Greene. "Organizations like the NAACP really have to be there to make sure that people get an opportunity and make sure that their civil rights aren't violated."
Greene continued to speak about what the NAACP is doing in Snohomish County which includes working with city and county officials as well as youth. "For folks that have marijuana charges since marijuana is no longer illegal, we're working on getting their right to vote back and their records expunged."
Representative Lovick has a personal connection to Juneteenth. "To me personally, growing up in Louisiana, I tell people I knew my great great grandfather, who was a slave, and his parents were also slaves. So, Juneteenth to me means an opportunity to celebrate freedom and bring people together."
"The significance [of Juneteenth] that I was raised under was that it is not only to recognize our ancestors who were slaves but to come together and honor the memory of our ancestors and what they went through in that time," said Councilmember Sutton.
On June 5 Snohomish County Executive, Dave Somers, signed a Snohomish County Executive Proclamation proclaiming June 19 as Juneteenth Independence Day in Snohomish County.
When asked if the city of Lynnwood will recognized Juneteenth next year, Councilmember Sutton replied, "One of the things I feel has been lacking from our council is that there has been very little recognition of people of color, people who own businesses who are part of underserved communities. My reelection is all about bringing other people to the table, to represent our greater community, and not just a few people."
Forty-six of the 50 U.S. states and the District of Columbia recognize Juneteenth either as a state holiday, a ceremonial holiday, or a day of observance. The four states that do not recognize Juneteenth are Hawaii, North Dakota, South Dakota, and Montana.
Councilmember Sutton will share her story and platform at her campaign kick-off/meet and greet on Sunday, June 30 from 1-3 P.M. at 6228 183rd Place SW, Lynnwood, WA 98037.
She is requesting those of you who are interested in attending to R.S.V.P. at 425-742-9398.