If Richard Cross has one piece of advice for LGBT teens, it's to find a good role model.
By Kirsten Johnson kirsten.johnson@lynnwoodtimes.com
If Richard Cross has one piece of advice for LGBT teens, it's to find a good role model.
"A lot of times, when you're young and it's your first time coming out, you can find yourself surrounded by the wrong people very quickly," said Cross, a 35-year-old Lynnwood resident who is gay. "For a lot of young gay men, I think it's so important to find those role models and… surround yourself with those who are giving back to the community."
June is Lesbian, Gay, Bisexual and Transgender (LGBT) Pride Month. The occasion is celebrated each year in June to commemorate the New York City Stonewall Riots in June of 1969. The riots helped propel the fight for LGBT equality. This year marks their 50th anniversary.
Seattle will be holding its own annual Pride Parade on Sunday, June 30. The city celebrated its first Pride Week 45 years ago in 1974 and has held yearly festivities ever since.
Pride is important because it brings "awareness to how far we've come as a community," Cross said. "It started as a riot in New York City and that was really just to be able to exist. And since then, we've progressed and … we've managed to overcome a lot of boundaries and roadblocks. Pride is really a celebration of all those accomplishments."
Cross, who grew up in a conservative part of Florida, said he first knew he was gay when he was really young (before adolescence). He said he officially came out in 2001, just before starting his senior year of high school. He said most students at his school were accepting, although the community outside that school was very anti-gay.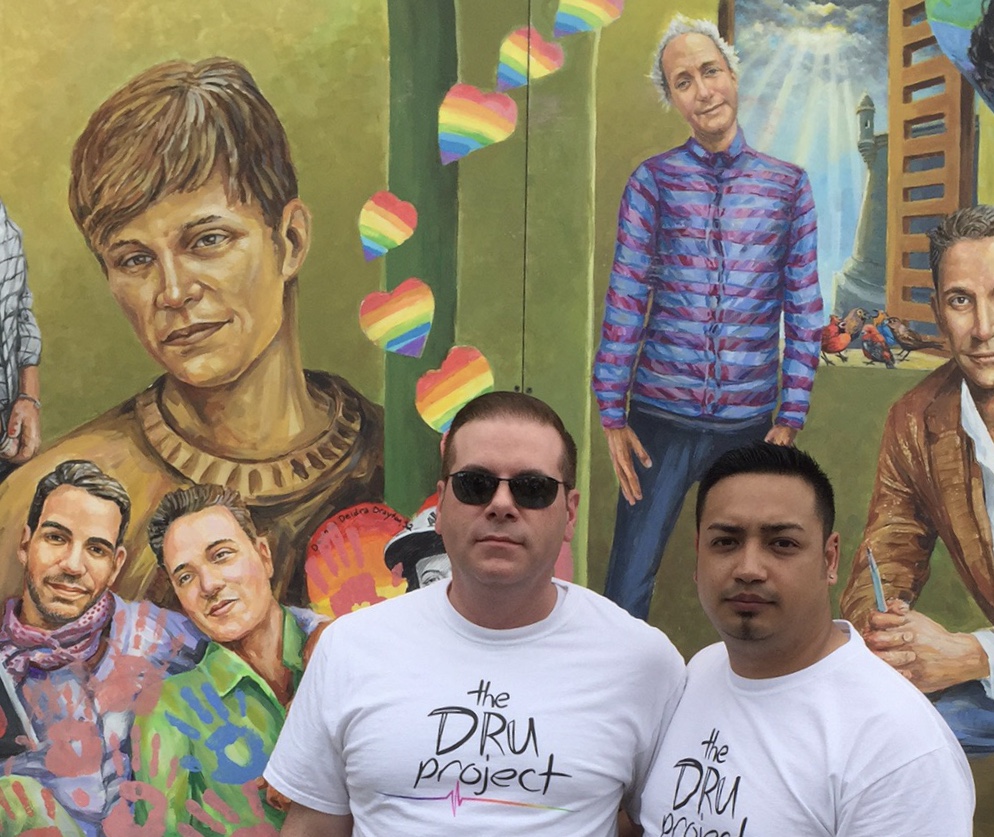 "I just surrounded myself with positive people," he said.
Cross moved to the Seattle area in 2008. He met his now-husband Shawn Chapman, 46, several years later. He describes their relationship as "yin and yang" or an "opposites attract" situation. Chapman is more of an introvert whereas he is an extrovert.
"I've dated a lot of people who are more similar to me in terms of being extroverted, and with Shawn being introverted, we aren't always competing with each other," Cross said. "It's really cliché but when you meet the right person, you'll know it. With Shawn it was just easy — there was no trying, it just worked. I'd always felt previously like I had to put in a lot of effort when dating and with him, it just felt natural."
Cross has another bit of other advice for LGBT youth — challenge yourself. He said he helped volunteer with a local LGBT scholarship program and noticed a lot of up and coming LGBTQ leaders who are super smart and want to go to colleges that are already very inclusive and with a lot of good things in place.
"And that's great, but if you want to make the change, sometimes you have to go where it's not as safe," Cross said. "If we're always taking the easy way out, we're not establishing the relationships and getting over this divisive language that we have in this country right now."
"True leadership is going in and driving change and helping people who have a different opinion learn more about what LGBTQ people are all about," he added. "It's helping them see that we're really just like everybody else."