Julieta Altamirano-Crosby kicks off a campaign of building trust and relationships
by LUKE PUTVIN luke@lynnwoodtimes.com
About 100 people attended City Council Candidate Julieta Altamirano-Crosby's 2019 election kickoff held at her home on June 29. Mazatlan Restaurant in Mountlake Terrace catered the event, and Trio Guadalevin performed music there as well.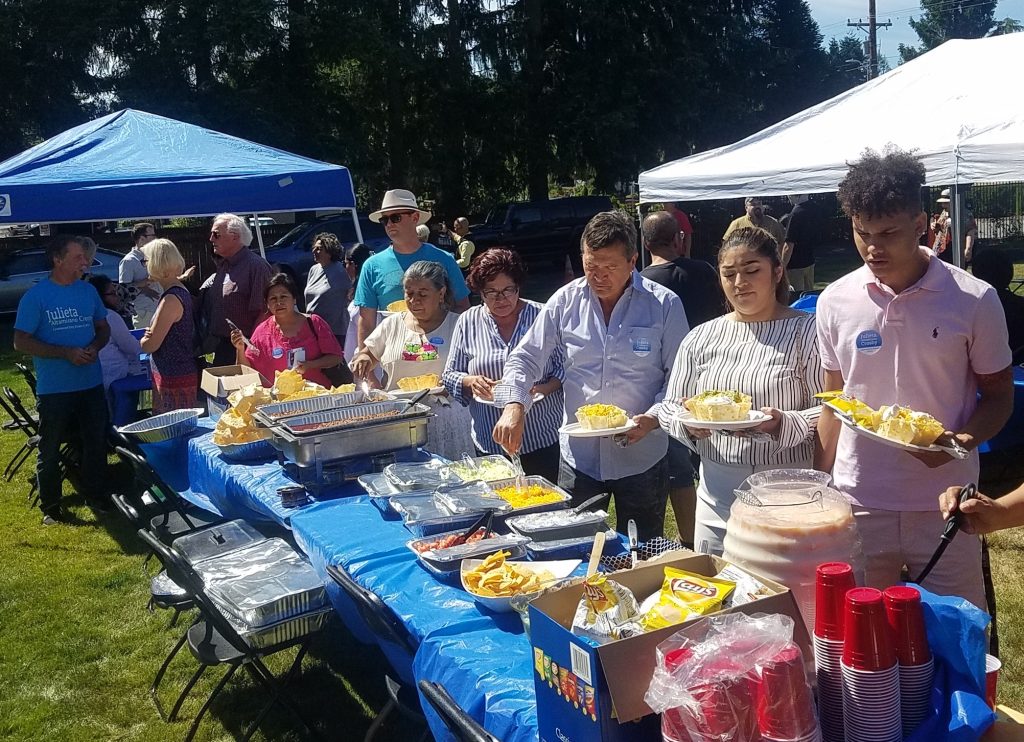 A few people spoke at the event. Elizabeth Lunsford emceed and introduced Mayor Nicola Smith, combat veteran Joseph Wankelman and City Council President Benjamin Goodwin. Altamirano-Crosby is running for Goodwin's current position since he is not running for reelection.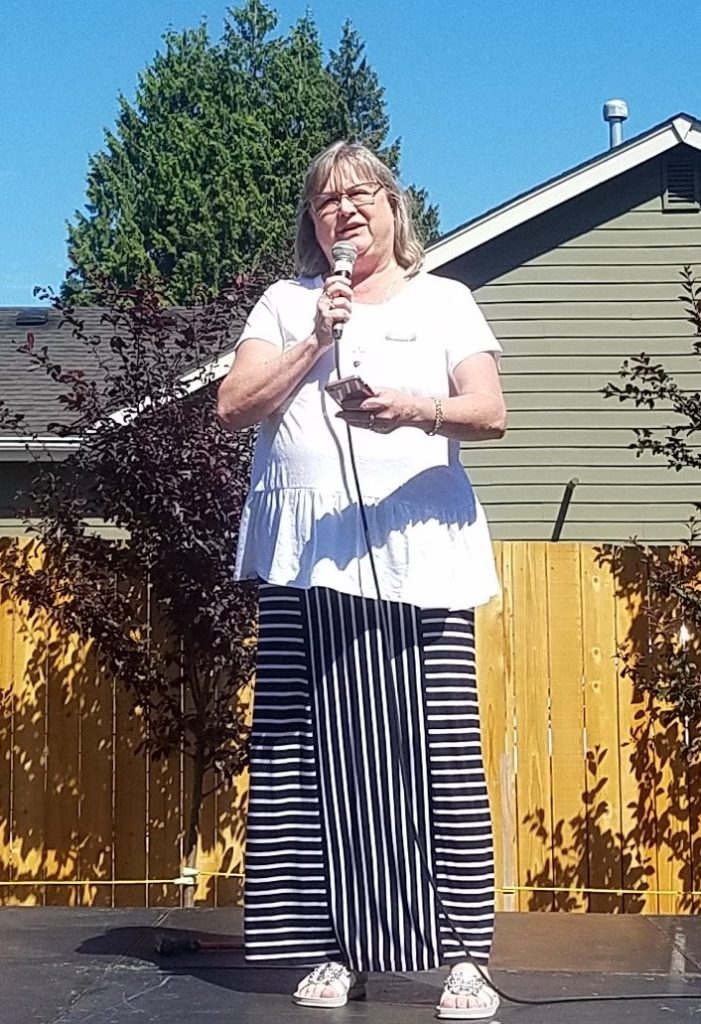 "The City of Lynnwood needs Julieta," Goodwin said. "The position requires humility, integrity and accountability, and Julieta has all of those. She is a genuine person."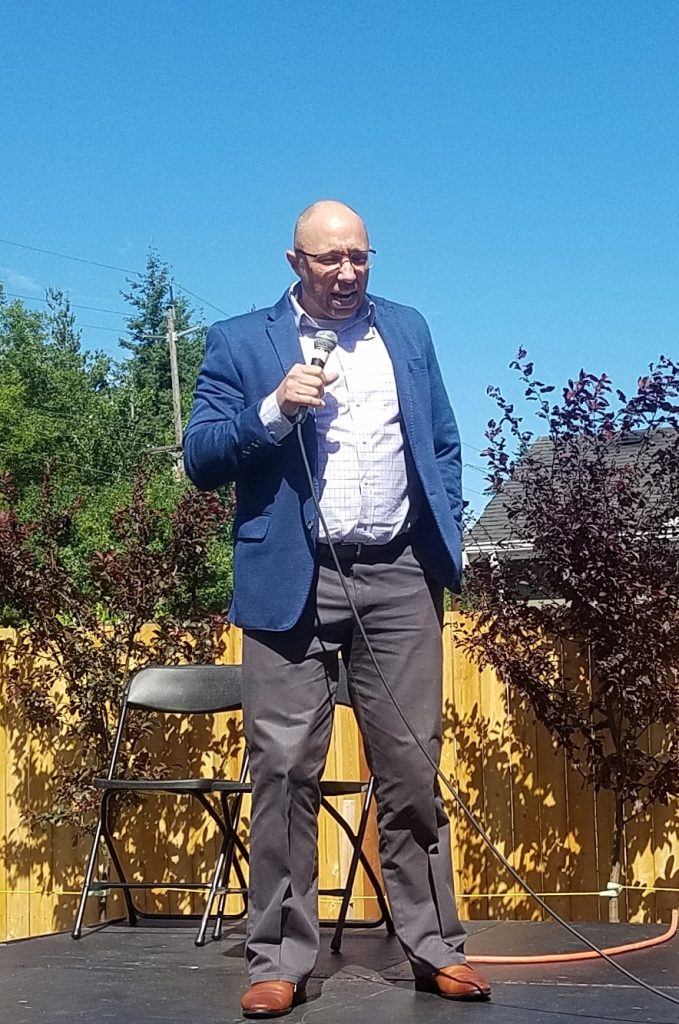 Wankelman, who has been on four combat tours, talked about how much the Crosby family, specifically Julieta, has helped him on his path toward healing. "I'm just one story," Wankelman stated. "Julieta's actions show what kind of leader she is."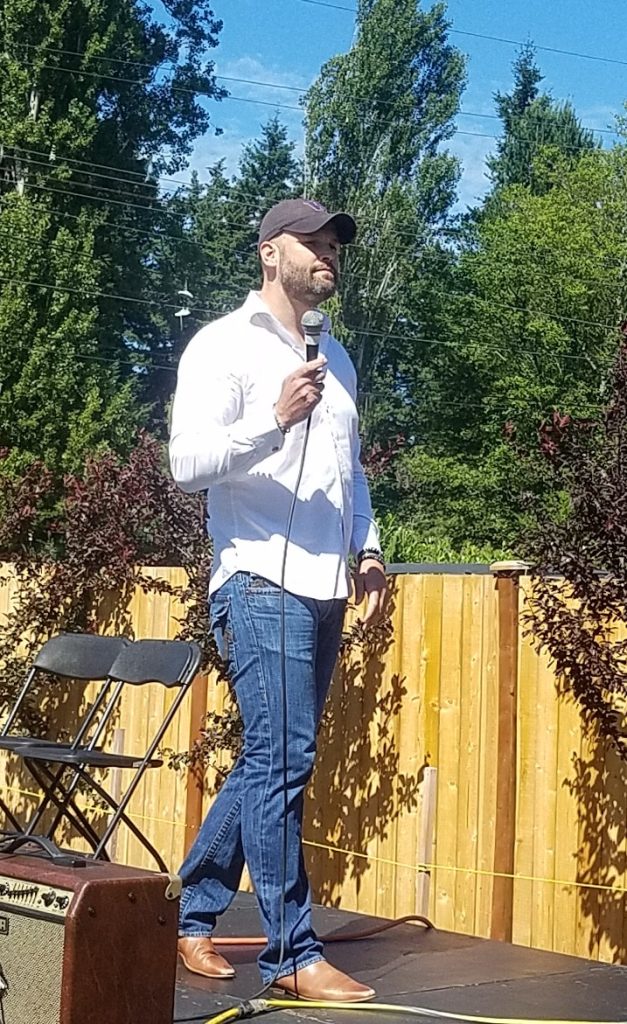 Altamirano-Crosby then spoke to all in attendance and gave her personal story of growing up in Guerrero, Mexico and moving to the U.S. ten years ago. She recalled her father's advice of not forgetting her roots and always treating others with respect.
"I am a Mexican, a Latina, a mother, a wife and a proud American." – Julieta Altamirano-Crosby
Altamirano-Crosby later mentioned how blessed she felt to have all of the people around her. "Running a campaign is a team effort," she said. "I hope people walk away with hope and trust. In Mexico, people don't trust politicians; they're like celebrities there. I want to build trust and relationships with people."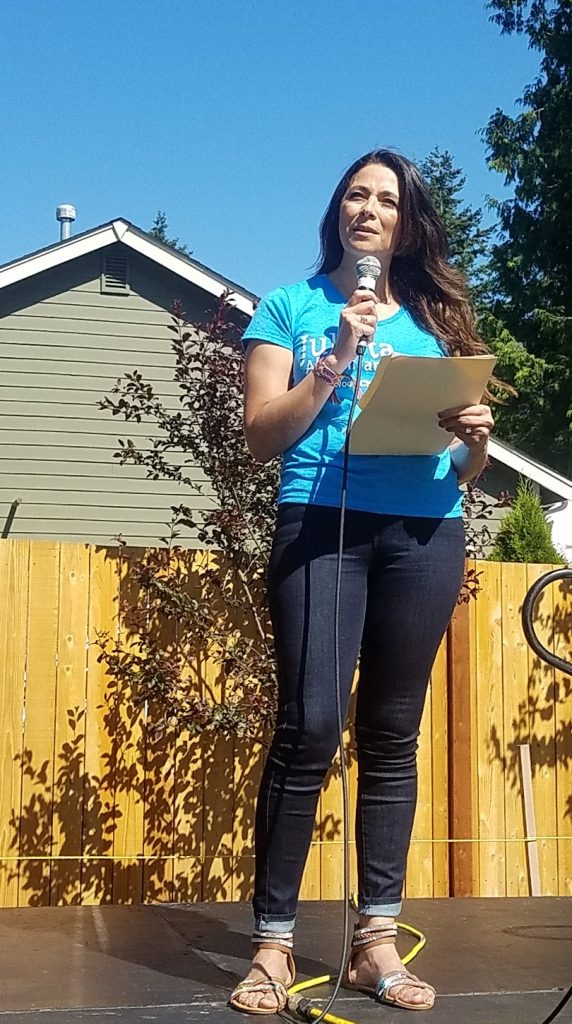 Next on the campaign trail for Altamirano-Crosby is creating walking maps for doorbelling and planning public events like meet and greets around the community.
To learn more about Julieta Altamirano-Crosby's campaign visit the campaign wwesite at crosby4community.com, email crosby4council@gmail.com or call 206-659-7371.