Lynnwood Forward slate's campaign kicks off
by Luke Putvin luke.putvin@lynnwoodtimes.com
About 30 people attended Lynnwood Forward's kickoff at Bistro 76 on Friday, July 5. Among those in attendance were Mayor Nicola Smith, Council Vice President Christine Frizzell and Councilmember Shannon Sessions.
The kickoff marked the start of the Lynnwood Forward slate's campaign. The slate is made up of Naz Lashgari, Ashkan Amouzegar and Nick Coelho.
Mayor Smith said she is endorsing these candidates, along with Julieta Altamirano-Crosby, to fill skill gaps in the council and represent communities that aren't currently represented. She finished by saying she is glad to see new people in the political process.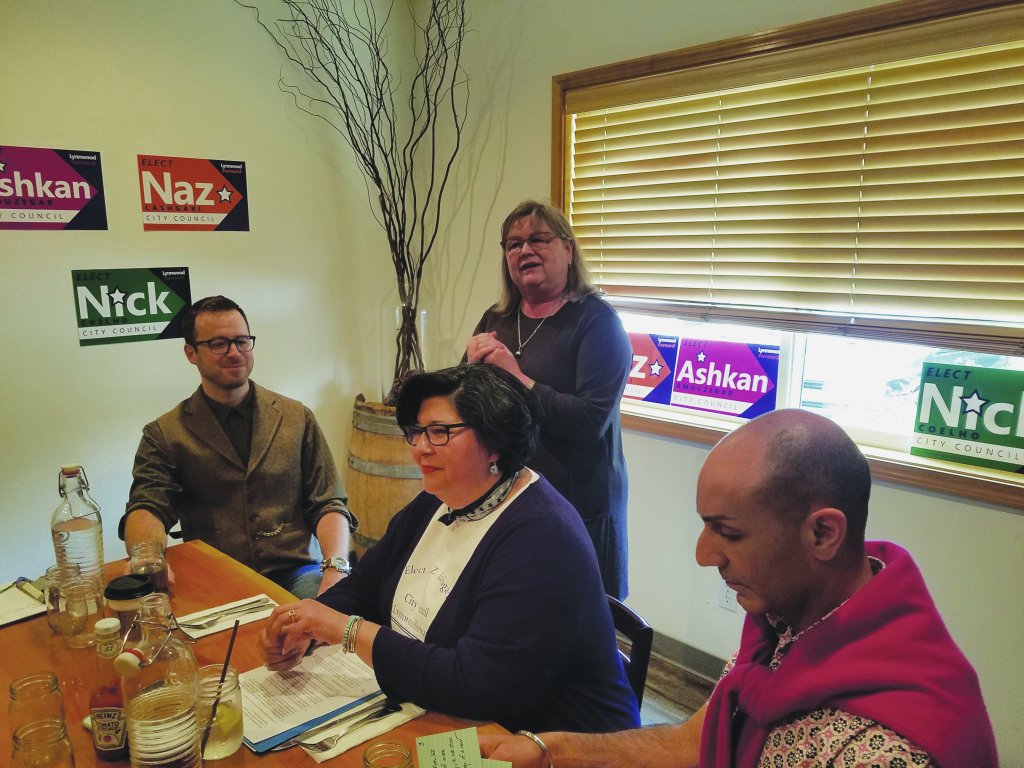 Frizzell endorsed all three of the candidates and offered the advice that everyone's voice matters and that it is valuable to listen to all members of the community.
Lashgari, Amouzegar and Coelho all spoke and offered their individual qualifications along with giving thanks for the support from the mayor, the councilmembers in attendance and all of their friends.
"We are here, we are the future and we are here to move Lynnwood forward," Amouzegar said.
"I want people to walk away knowing each individual on the slate brings their own thoughts," Lashgari said. "I want people to know what distinguishes my past and make an informed decision voting."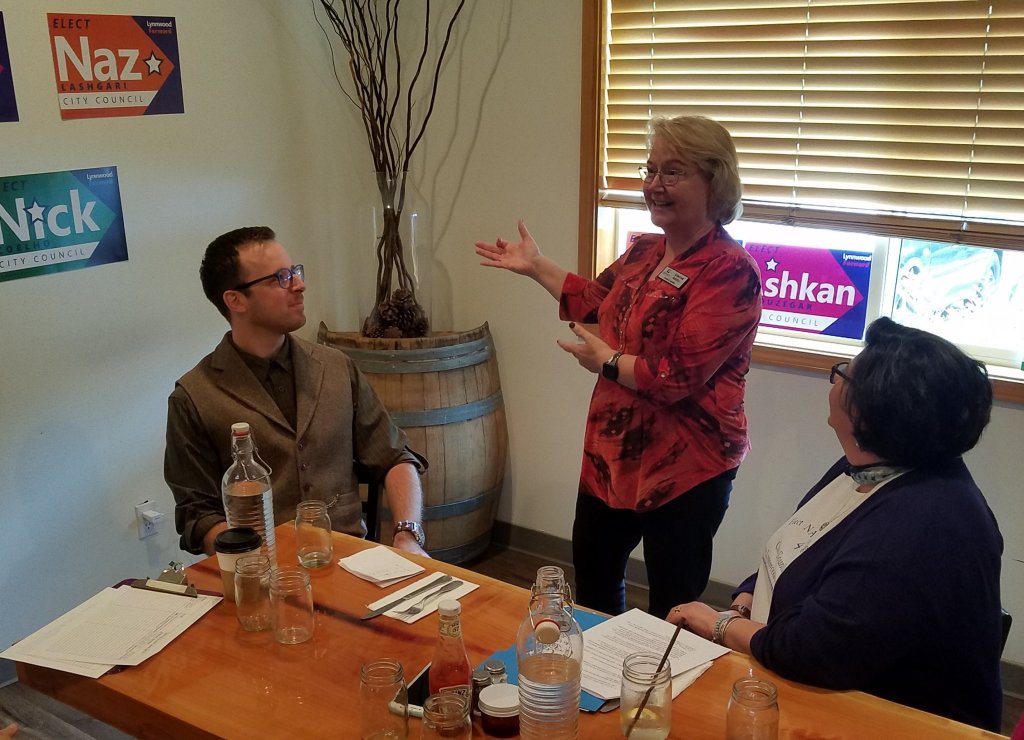 "I want people to walk away with the idea that we have serious candidates running serious campaigns," Coelho said. "Right now, I'm working on supporting my fellow allies in the primary." Coelho will move directly to the General Election, so he will not be on the Primary ballot.
For more information on Lynnwood Forward and its candidates, go to lynnwoodforward.com.