Eagle Scout's message of peace on Earth
By MARIO LOTMORE
Several dozen attended the Peace Pole ribbon cutting that took place at Lynnwood City Hall on June 26. Jim Osbourn of Eagle Scout Troop 309 with various supporting departments, including Lynnwood Parks & Recreation, planted nine Peace Poles across Lynnwood as a reminder to visualize and champion world peace every day.
According to peacepoleproject.org, a Peace Pole displays the message and prayer, "May Peace Prevail on Earth" in different languages on each of its four sides.  The languages featured on various poles are Amharic, Arabic, Chinese, English, Filipino, Hebrew, Japanese, Korean, Lushootseed, Mandarin, Polish, Russian, Samoan, Spanish, Ukrainian and Vietnamese.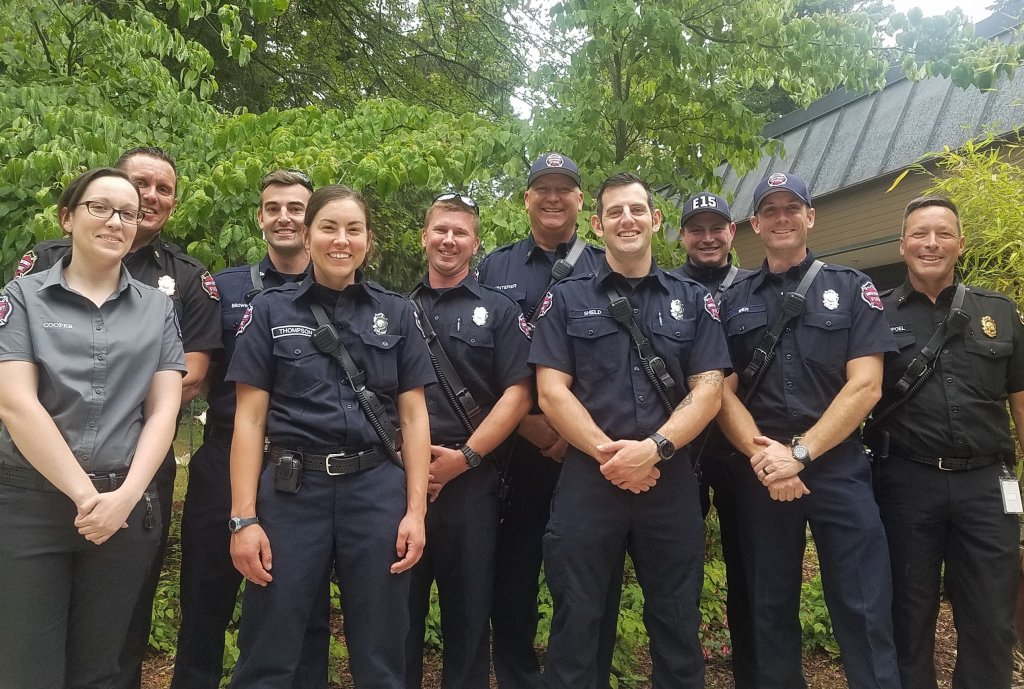 This was part of Osbourn's Eagle Scout Service project and was sponsored by the Rotary Club of Lynnwood. Materials were supplied by Dunn Lumber. Osbourn started planning the project in November of 2018. Poles were erected several months later on May 11 and June 18. Besides establishing accurate GPS locations, the most challenging aspect of the project was, "Scheduling around test days for school," said Osbourn. He added, "There were many meetings and we spent over 100 hours of work."
Both Mike Thompson, Eagle Scout Troop advisor, and Jim's mother, Ellie Osbourn shared a common sentiment of pride for Osbourn. Ellie Osbourn said, "Jim was inspired by a peace garden he saw at Lynnwood Elementary when he was around nine years old. The garden had a peace pole in it. He never forgot that."
Osbourn is grateful to the Rotary Club of Lynnwood, Mayor Nicola Smith, Lynnwood's Parks and Recreation Superintendent Eric Peterson and the City of Lynnwood's Events and Outreach Coordinator, Misty Burton-Burke.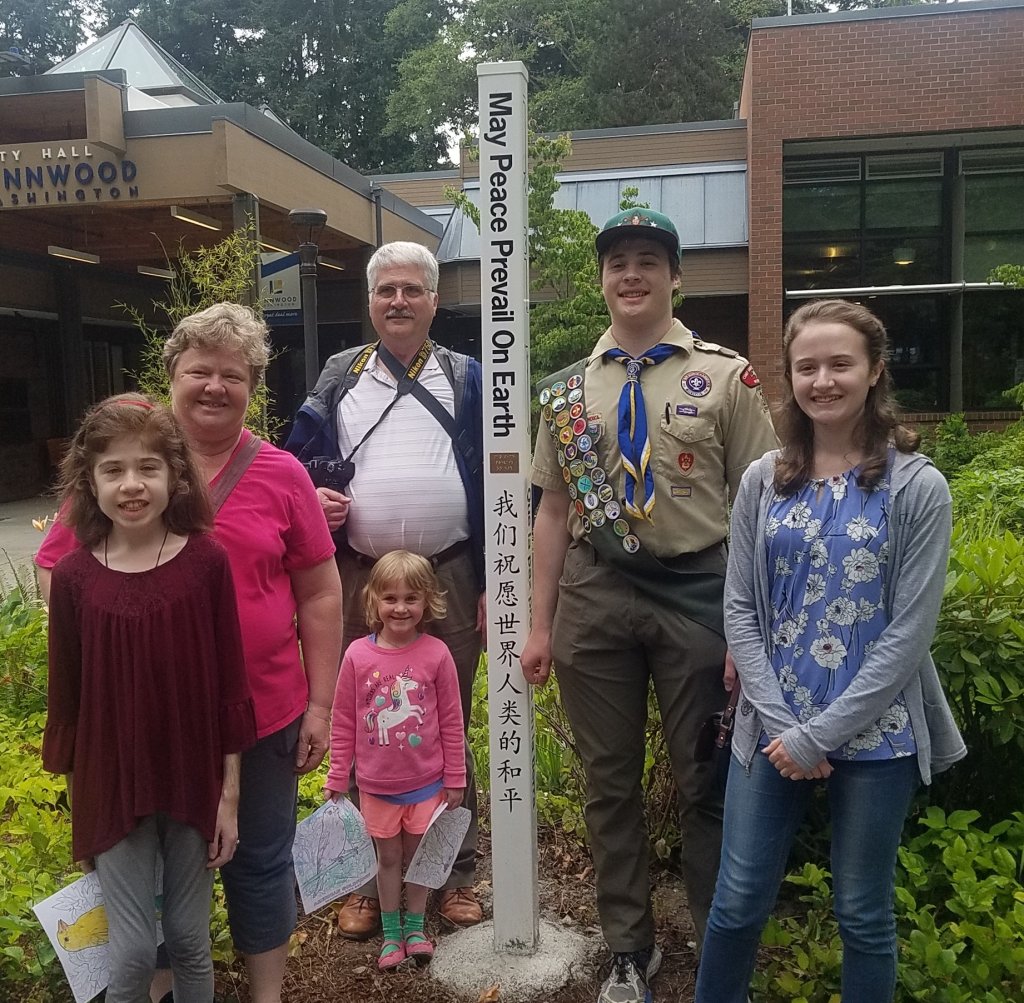 Peace poles can be found at the following locations:
South County Fire, Station 15, located at 18800 44th Ave. W.
Lynnwood Police Department, located at 19321 44th Ave. W.
Lynnwood City Hall, located at 19100 44th Ave. W.
Veterans Park, located at 188th St. S.W. and 194th St. S.W.
Lynnwood Library, located at 19200 44th Ave. W.
Lynnwood High School, located at 18218 North Rd.
Alderwood Middle School, located at 20000 28th Ave. W.
Edmonds Community College, located at 20000 68th Ave. W.
Alderwood Boys and Girls Club, located at 19719 24th Ave. W.