Campers learn teamwork at fifth annual South County Fire Kids Camp
by MARIO LOTMORE
On July 31, the South County Fire Training Tower was the scene for the fifth annual Fire Camp hosted by South Snohomish Fire. For three days, 29 campers ages 11-14 performed rescue practices, firefighting, and water safety. They learned critical leadership and life skills. The camp is co-sponsored by the City of Lynnwood. The camp provides an opportunity for children to learn about the fire service, build confidence and learn about teamwork and values.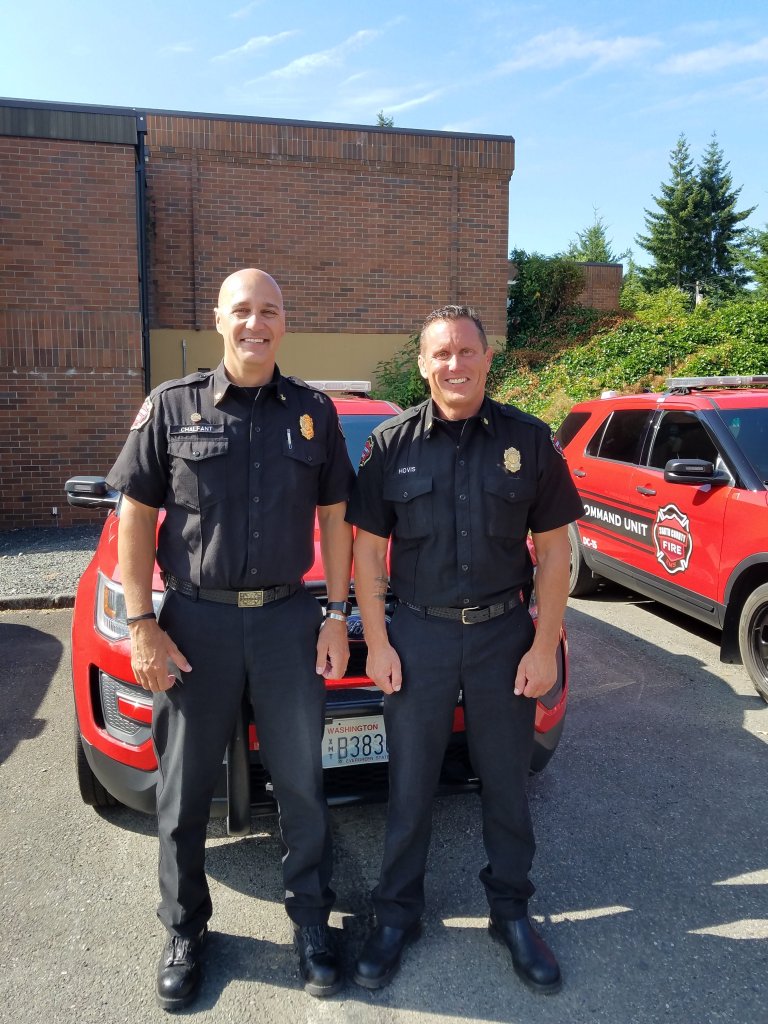 Acting Assistant Chief Thad Hovis welcomed campers and emphasized the values of integrity, humility, family, compassion and trust to be a firefighter. Hovis is a graduate of Edmonds High School and started his career in Mountlake Terrace. He has been a professional firefighter for twenty-three years.
When asked what he hopes campers take away from the experience, Hovis said, "Exposing campers to the value of firefighting as an amazing career. The camp is hands-on to what firefighters do. Also, campers will build confidence and learn how to communicate in a team environment."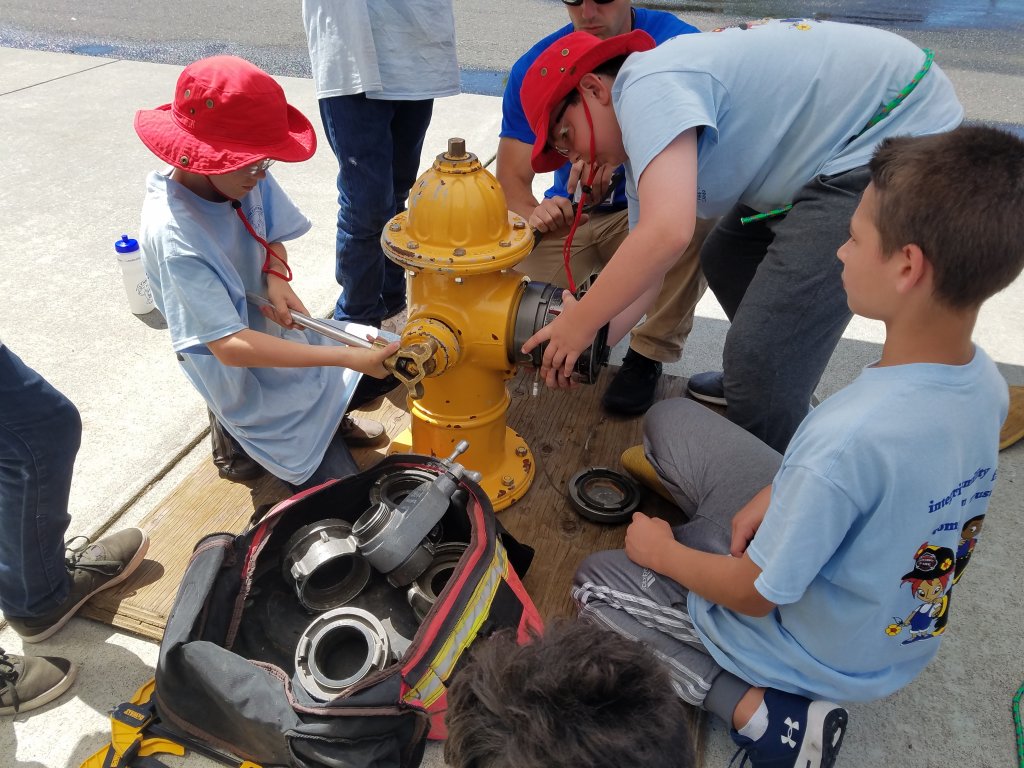 The 29 campers formed five strike teams: The Flaming Sasquatches, The Carolina Reapers, Team The, The Axe Riders, and The Red Hot Potatoes. Each team consisted of two firefighters as mentors.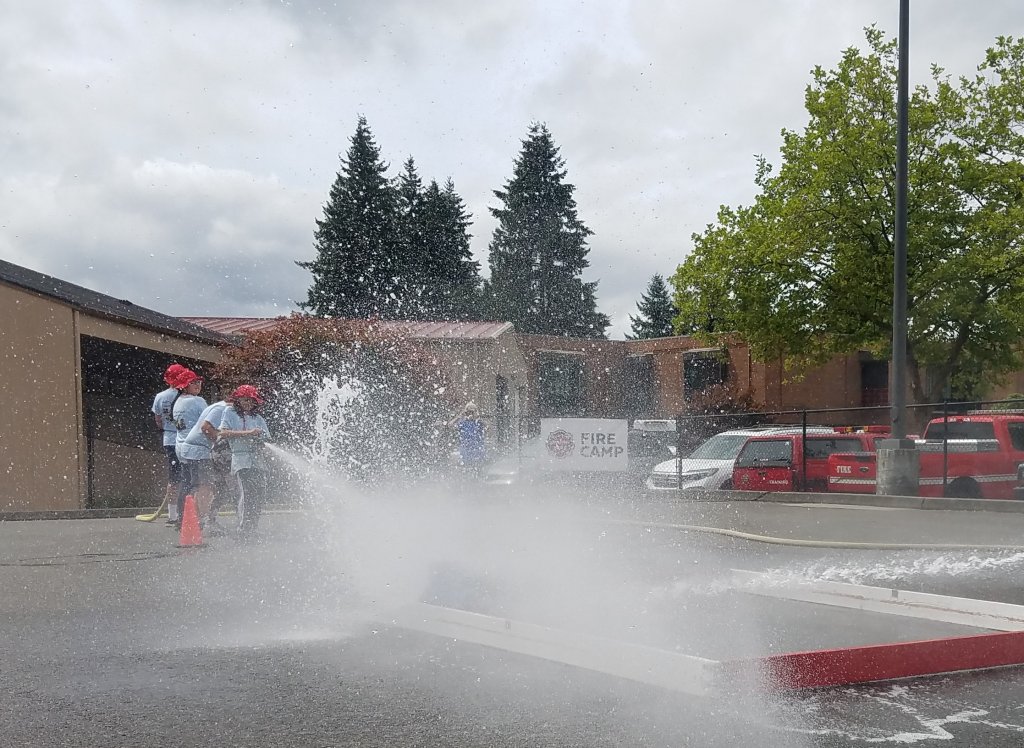 Besides learning overall fire safety, campers experienced bucket brigades, knot tying, assembling and disassembling fire hoses, controlling a fire hose, thermal image searches, window bailout, breaking through drywall, rescue safety, climbing up the long ladder fire truck, connecting a hose to a fire hydrant, hypothermia, and self-rescue.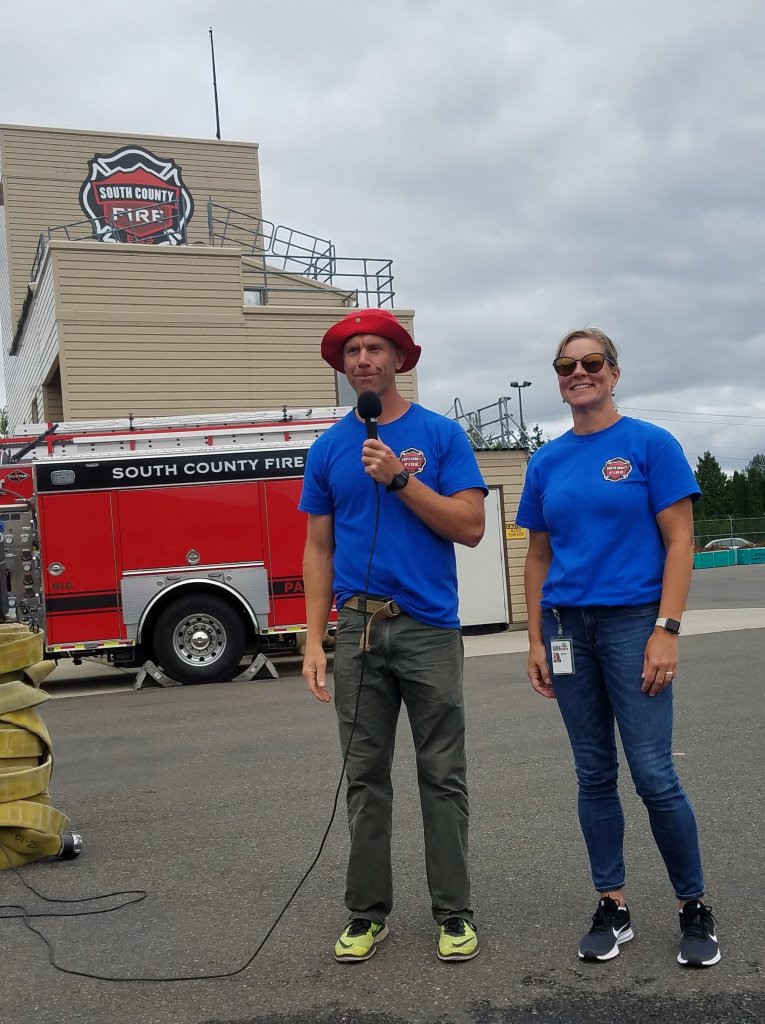 Aaron Williams, Kids Fire Camp Director and twenty-year professional firefighter, said the idea for the camp came from former Fire Chief Scott Cockrum who modeled it after a program in Sacramento, CA. Williams wants the camp to build confidence within campers, teaching them that they can "do hard things." Williams further added, "Campers will learn that they are capable of doing more than they think they can. They will build trust and learn how to work well with others."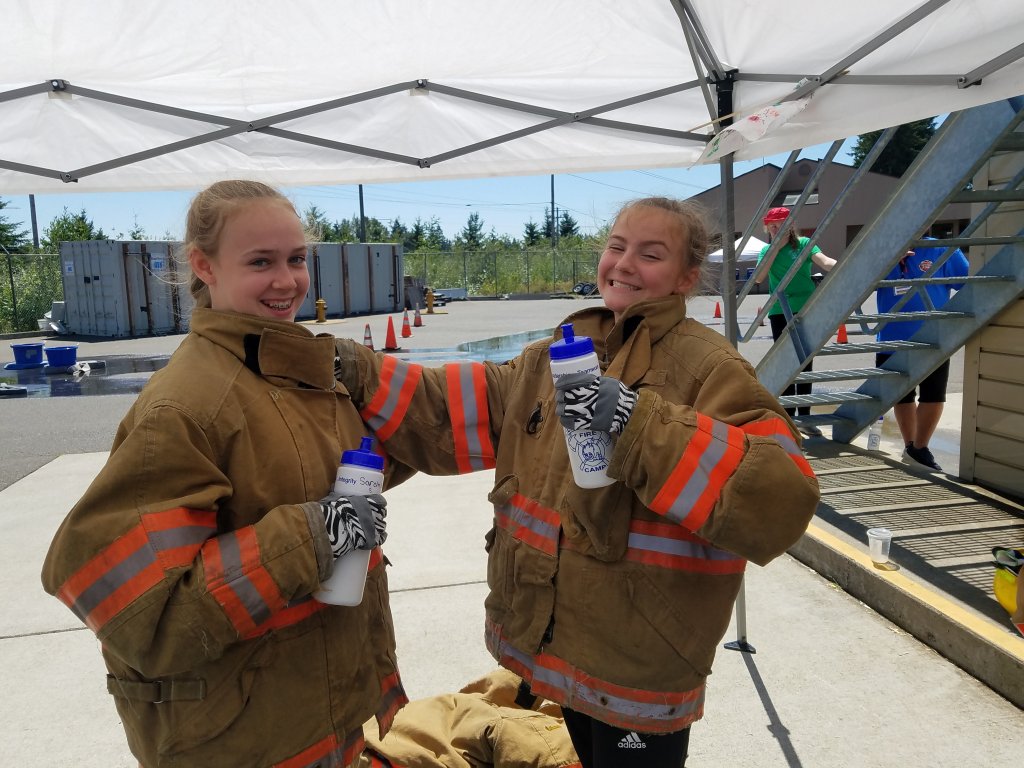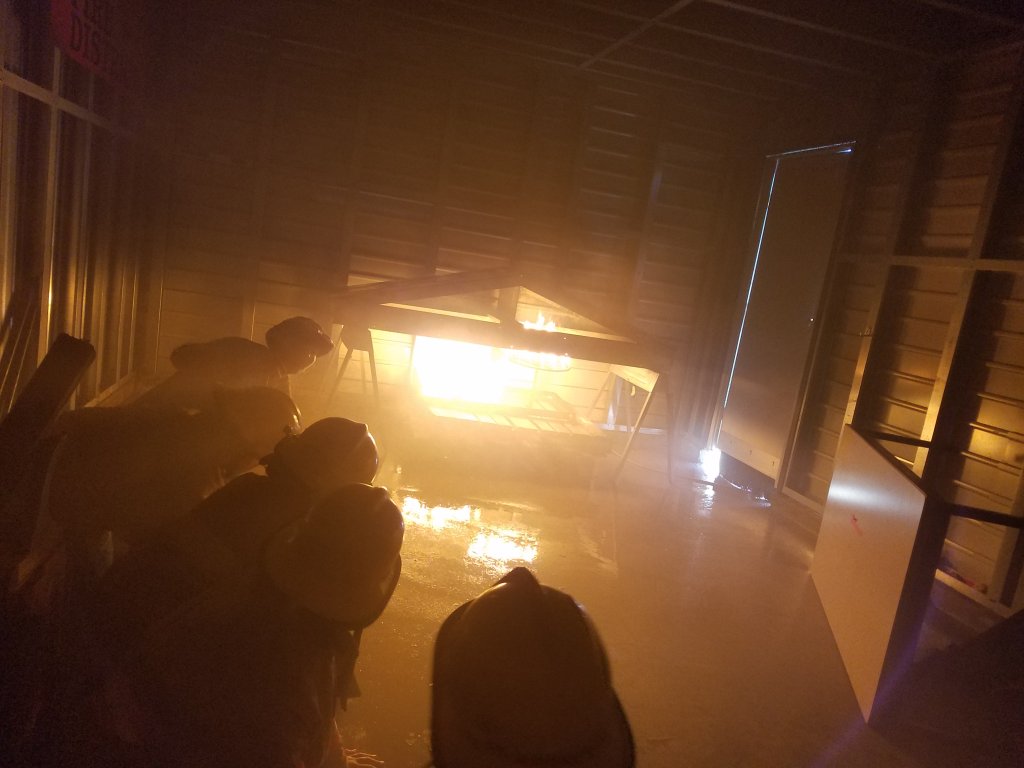 Camp mentor Dani Devos has been a firefighter for five years. During EMT school Devos was challenged by her friend that firefighting would be too difficult, but she didn't let that stop her. Devos said not knowing what to expect and leaving people in a better situation makes firefighting an exciting career.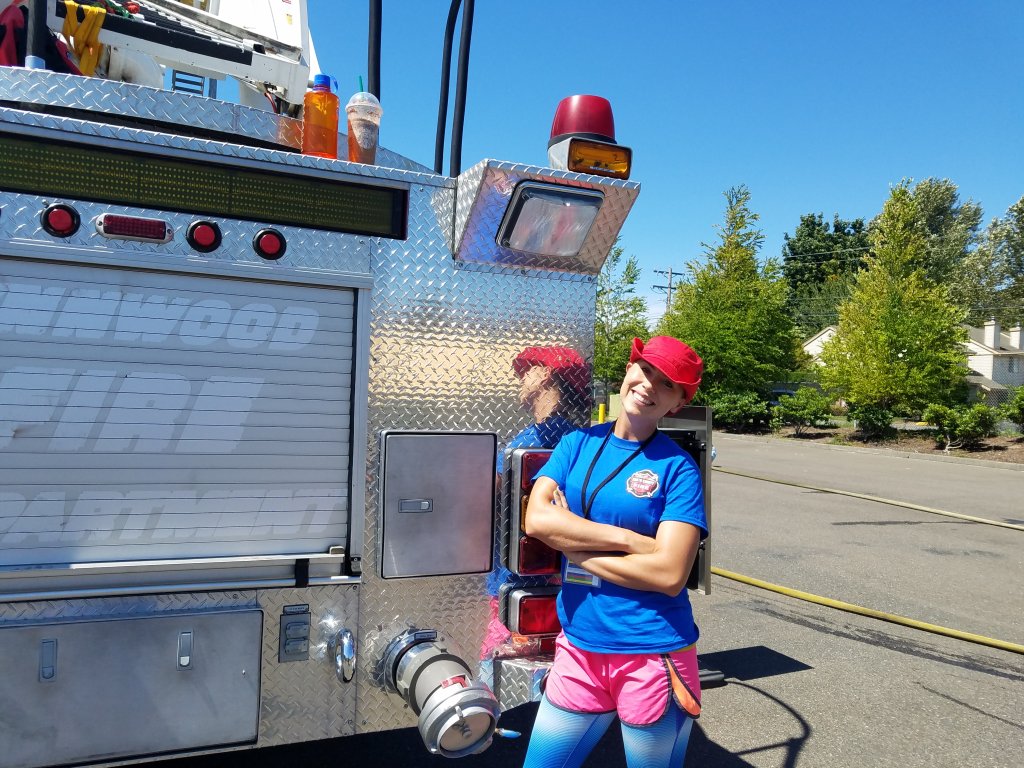 Awards were given to Jackson Whittier, Isa Harper, Garrison Sargeant, Sarah Stein and Sophia Stein in recognition of their growth and leadership throughout the camp experience. Camper Brady Ogilvie told us the camp is really fun. Ogilvie added, "Going up the ladder was a new experience. I was a bit nervous, but I knew the harness would catch me."
Leslie Hynes, Public Information Officer for South County Fire, would like to give special thanks to South County Fire's community partners: City of Lynnwood, South County Firefighter Foundation, IAFF 1828 and Allstate Insurance. The camp costs $150 per child and a limited number of scholarships are available upon request. South County Fire services nearly 250,000 residents in Southwest Snohomish County which encompass the cities of Lynnwood, Brier, Edmonds, and Mountlake Terrace. They have a team of 267 fulltime employees and 14 fire stations. To learn more about firefighting as a career or Kids Fire Camp contact Leslie Hynes at LHynes@southsnofire.org.