High School Nation Tour kicks off at Meadowdale High School
By MARIO LOTMORE | Last Updated: September 19, 2019.
On September 9, High School Nation (HSN) kicked off its Fall 2019 High School Nation Tour, sponsored by Hollister Co., a division of Abercrombie & Fitch Co., Peta, Guitar Center, LRT Sports, and Takis.
The tour aims to support creative expression among teens through musical festivals by visiting 40 high schools throughout the country this fall. Each participating school receives a $10,000 professional recording package complementary of High School Nation.
The package includes a PDP Drum Kit from Guitar Center, an IMAC with Pro Tools, Pioneer Studio monitors, Midi keyboard, audio interface, studio vocal mix, two instrument mics, a digital music recorder, and an electric acoustic guitar. This package also includes discount for equipment upgrades.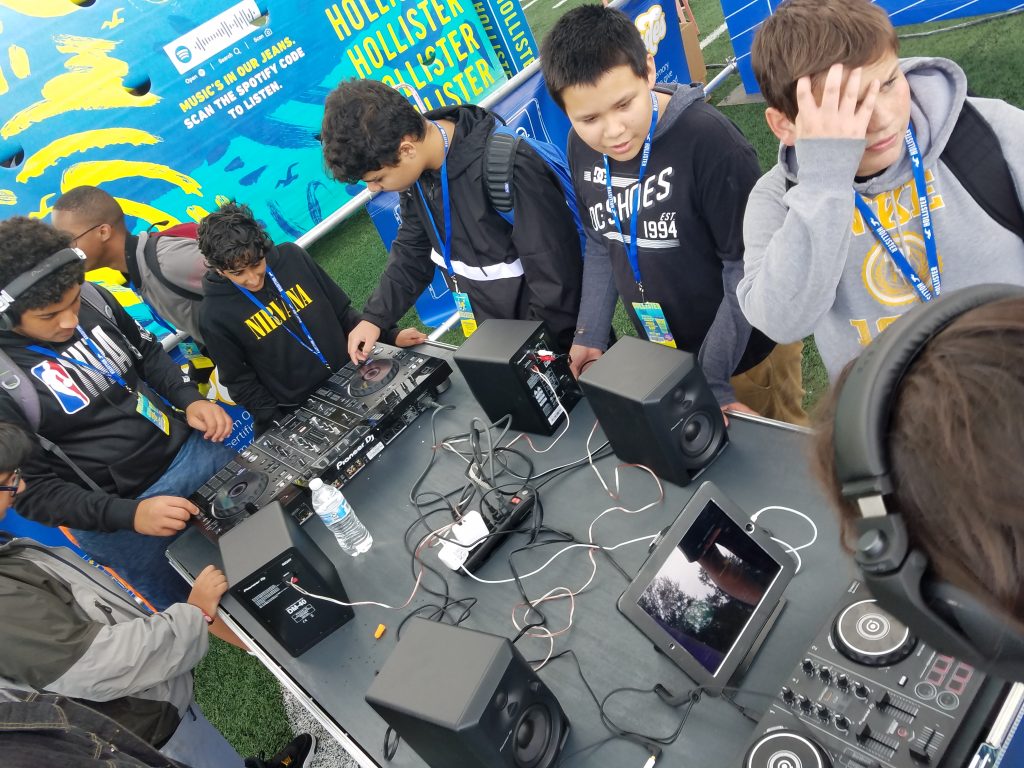 HSN is the brainchild of brothers Jimmy and Kevin Cantillon who reside in Camarillo, CA in Ventura County. "The goal of the event is to keep the arts and music alive… even if you don't play an instrument you can still be involved in a music career by being a stagehand, crew setup, media, videography, etc.," said Mike Cantillon, HSN's Director of Marking and Branding.
Both Beth Marriott, Meadowdale High School's Athletic Director and ASB Leadership Team Advisor and Principal David Shockley were both excited to bring music and arts to the kids. Last school year, Meadowdale High School lost three teachers from its arts program.
Performers during the concert portion of the event were Emily Perry, Almost Monday and hip-hop artist Lil Key. Overall, student sentiments ranged from exciting to appreciative of Principal Shockley for approving the event.