By MARIO LOTMORE | Last Update: September 19, 2019.
On September 3, Sound Transit held its groundbreaking ceremony for its 8.5-mile Lynnwood Link Extension to connect Lynnwood's City Center with Northgate.
In addition to Mayor Nicola Smith and Lynnwood City Councilmembers Shannon Sessions, Shirley Sutton, Christine Frizzell and George Hurst, Washington Governor Jay Inslee, U.S. Representative Rick Larsen, U.S. Senators Maria Cantwell and Patty Murray, and Snohomish County Executive Dave Somers were in attendance.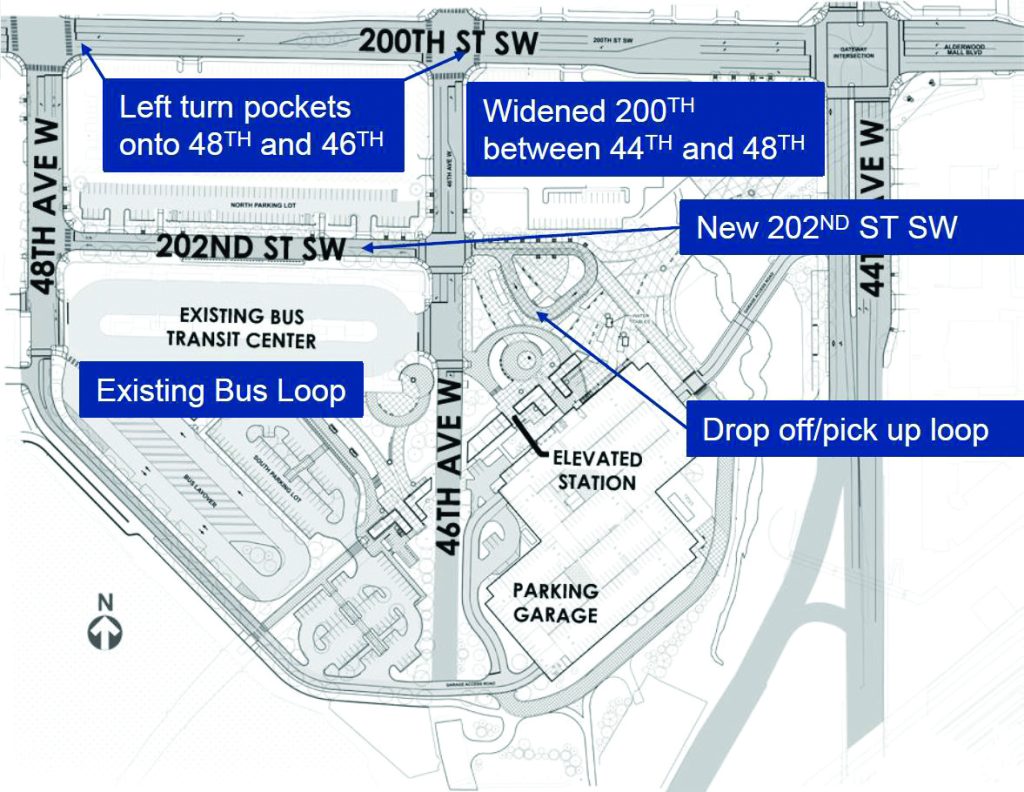 After the Northgate extension opens in 2021, the Lynnwood Link Extension will extend light rail into Snohomish County, serving four stations, Shoreline South/145th, Shoreline North/185th, Mountlake Terrace and Lynnwood City Center by 2024. According to John Gallagher, Sound Transit spokesman, Lynnwood residents will soon enjoy 27-minute commutes to downtown Seattle.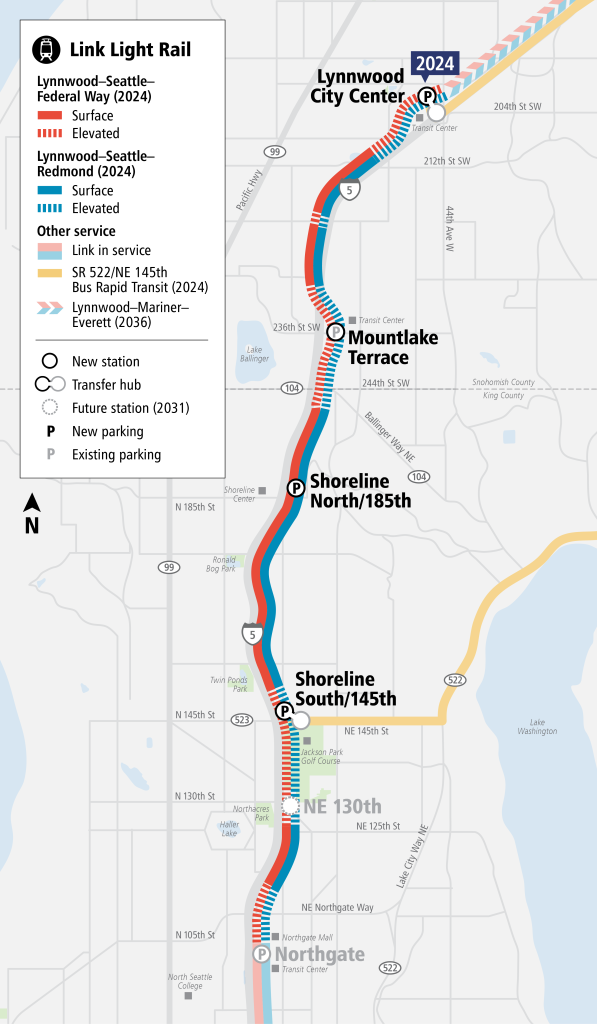 Both Mayor Smith and Councilwoman Sessions agree that Lynnwood will be the regional model for Light Link Rail. "Lynnwood Link, and all of the improvements that will come to our city as a result, will be a catalyst for a vibrant and interconnected community that supports living, learning, doing business and enjoying life," said Mayor Smith.
Sessions added the challenge will be protecting established neighborhoods and ensuring public safety due to the expected growth after Link Rail is in service.
Hurst shared Sessions' sentiments by saying, "The Light Rail Station is being built and we need to be ready with smart development, a prepared infrastructure and open communication with our residents so we are prepared." Hurst stressed the importance of Community Transit as a partner to get riders to and from the Lynnwood station. He also would like the city to consider autonomous mini transit systems.
Councilwomen Frizzell and Sutton both recognized the people that have and will have an impact to the development of the Light Rail station. "Most everything else seemed like a lot of pomp and circumstance compared with the impact of people who will be the 'boots on the ground' to get this project done. Lynnwood continues to be 'a great deal more' because of people such as these," said Frizzell.
For the latest project updates, visit https://www.soundtransit.org/system-expansion.