City Staff and Conservation District employees install Rain Garden
By LUKE PUTVIN | Last Updated October 3, 2019
On September 26, local volunteers as well as Lynnwood City Staff and Snohomish Conservation District employees met to help install Rain Gardens in local homeowner's yards.
"We've done work on the yards already," said David Jackson, Community Conservation Resource Specialist with the Snohomish Conservation District, "we're now just here planting the rain gardens." Back in July, they came and tore up yards, laid soil, etc. That evening, there was an experienced crew of veterans to help as well as community volunteers. Jackson stressed the importance of their veteran crew to the projects they do.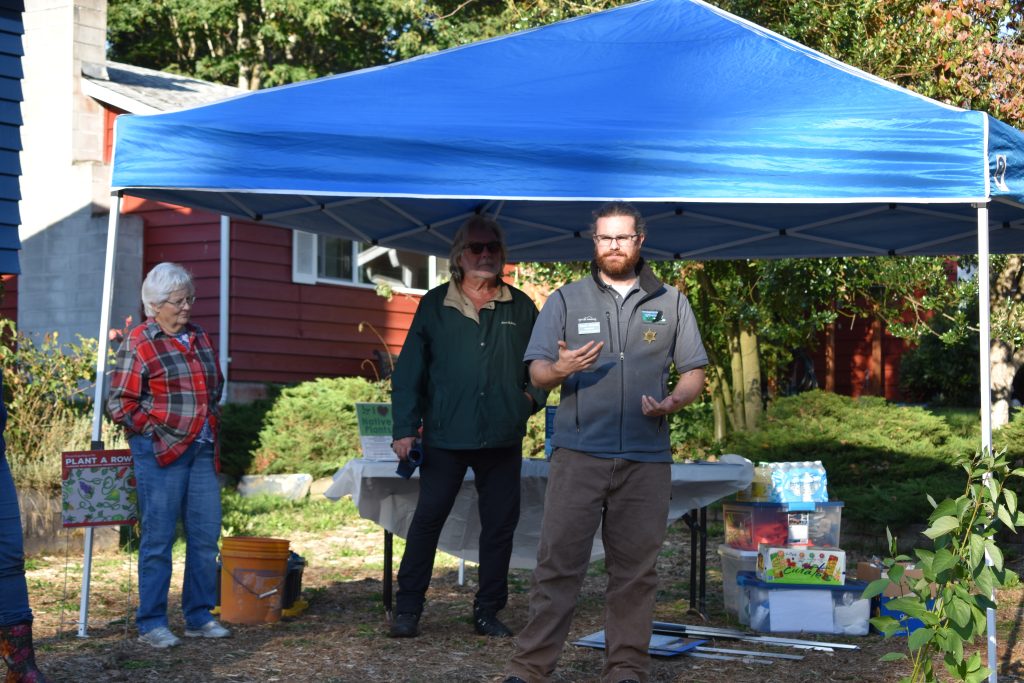 Denise Marston, a veteran of the United States Marine Corps, was present at the planting party. She is currently going to school to get a Bachelors in Applied Science in Sustainable Practices.
"I started as an executive administrator, and you can only do so much there," Marston said. She said this program helps veterans who are trying to find out what their next steps are once they get into civilian life. The program is helping her get experience for a totally different job, but for others, it can just help them get used to the civilian world and give them a team that is used to veteran life.
"We can do all of this work super quick because, you know, we're veterans, and we have that work ethic. You want a hole dug, we say, 'how deep?'"
That evening, the crew was planting six gardens; they started at the one that took the longest. Jackson and others talked people through the process and educated them on how to plant safely before sending them off to another garden under the supervision of one of them or a master gardener.
Cameron Coronado, Stormwater Technician of the Public Works Department for the City of Lynnwood, was there to help.
"This is part of the five-year agreement with the conservation district to do low-impact development in the City of Lynnwood," said Coronado, "and rain gardens are just one example of low-impact development. We have urban creeks and likes that are impaired through pollutants; [rain gardens] are just one small action a homeowner can take. Planting a rain garden helps with negating stormwater pollution."
"This has been a really great partnership with the conservation district," Coronado continued. "They do the heavy lifting… moving dirt and the construction. We pay into the program to keep the cost low for homeowners; the homeowners cover the cost of the plants, and that's it."
"[Coronado] is underselling it a bit," Jackson added. "Our partnerships with cities are invaluable to us; we could do it on our own, but it wouldn't be nearly as high of quality, fast or low of cost."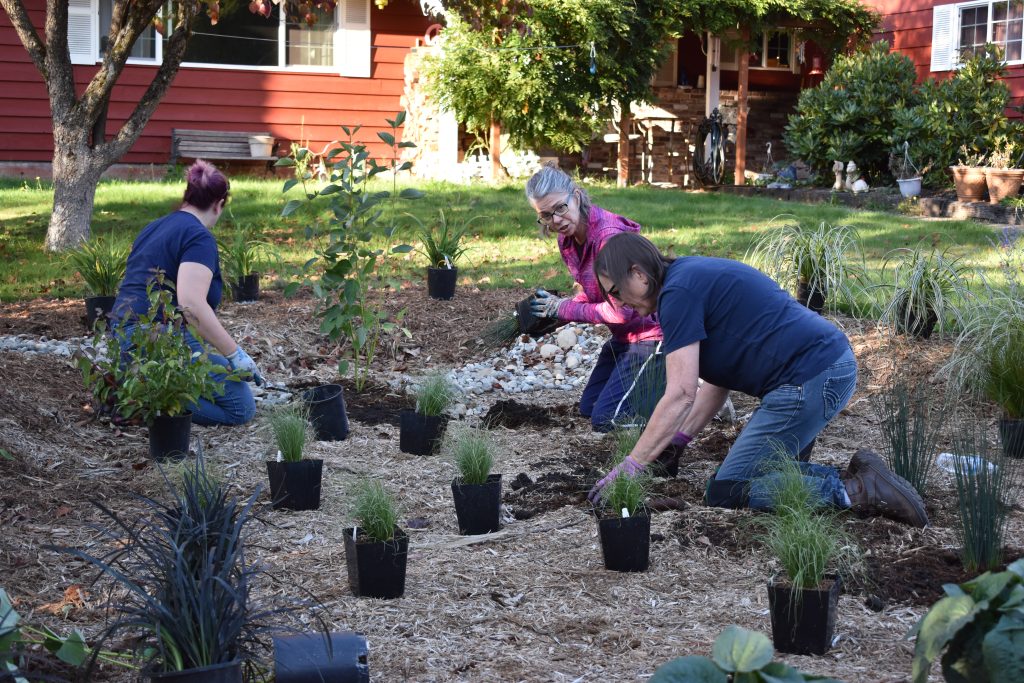 Coronado stressed how great of an educational tool these rain gardens are. "We're not going to save all the salmon from having a few residential gardens, but we do put these signs out front with information, and they open peoples' eyes about these issues."
This is the third year of the program in Lynnwood, and there are currently 13 other rain gardens in the city.
"I'm a firm believer that small actions can lead to big changes," Coronado said. "And they're beautiful too; we take a yard that was just grass and we add some texture, contour and native plants which in turn provides habitats for birds, bees, butterflies and other critters."
The yard they were working on at that moment had at one point been all grass. However, at this point, there was no grass left.
"Grass allows things to slide right off into the storm drain over there," Jackson said, pointing at a nearby storm drain. "Rain gardens soak and filter… I want to give my thanks to the City of Lynnwood, but also to Lynnwood itself; there's a reason we refer to the people we do this work with as our cooperators and not clients or customers because it really is a cooperation."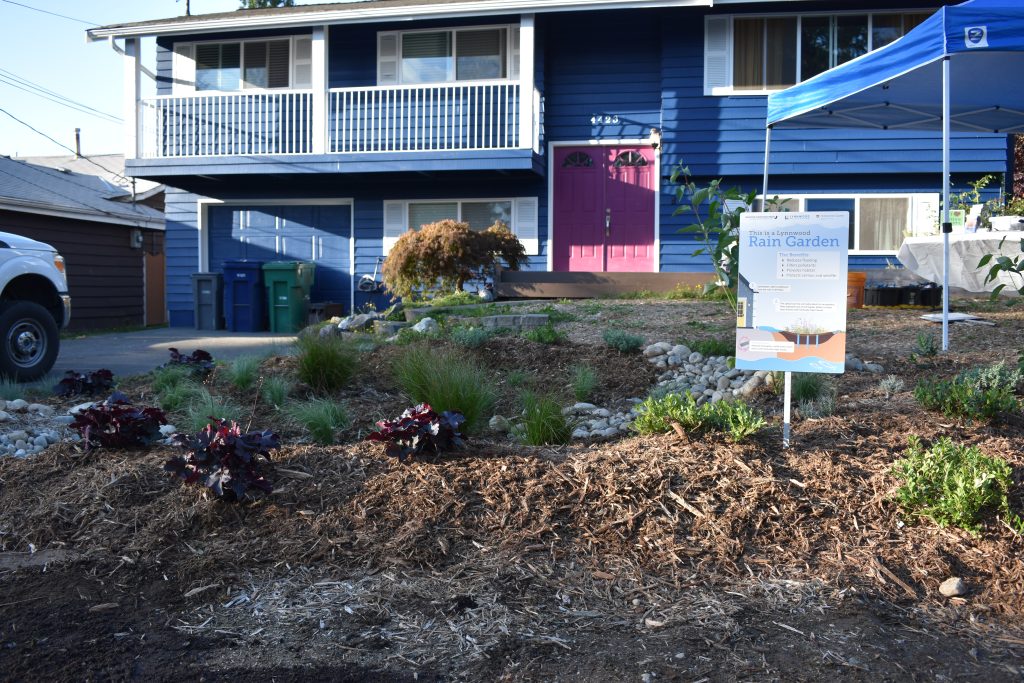 If you are interested in getting a rain garden installed in your yard or would like to learn more, contact Cameron Coronado at CCoronado@LynnwoodWA.gov or at (425) 670-5245.