South County Fire Board of Commissioners candidate Q&A
By MARIO LOTMORE | Updated October 17, 2019
South County Fire is governed by a board of seven elected commissioners. Currently, the Board of Commissioners consists of two appointed Lynnwood City Council members and five Fire District 1 Commissioners.
After a transition period, the voters of South County Fire will elect a board of seven members. The transition begins in 2019 when five South County Fire Board of Commissioners will be elected from five districts of roughly equal population. These districts were established by the Board of Commissioners in December 2018.
Elections for these five district positions will occur on November 5, 2019. The remaining two commissioner positions will be elected "at-large," by all voters within the regional fire authority in 2021.
Commissioners are responsible for defining the agency's long-term vision and for adopting the budget and policies to be implemented by administrative staff.
Ahead of the November 5 general election, the Lynnwood Times asked the following three questions to the South County Fire Board of Commissioners candidates:
What are your Top 3 priorities for as the next South County Fire Commissioner and why?
What more can South County Fire do to encourage people of color and underrepresented communities to become firefighters?
Should the Volunteer Firefighter Program be expanded? Why or why not?
All general election candidates were given a week to submit their answers of no more than of 250 words for all questions. We received responses from nine of the 10 South County Fire Board of Commissioners candidates prior to our press deadline. Candidate Greg Urban was unable to provide a response. All candidate bios can be found online at www.lynnwoodtimes.com.
Commissioner District 5
Brandy Donaghy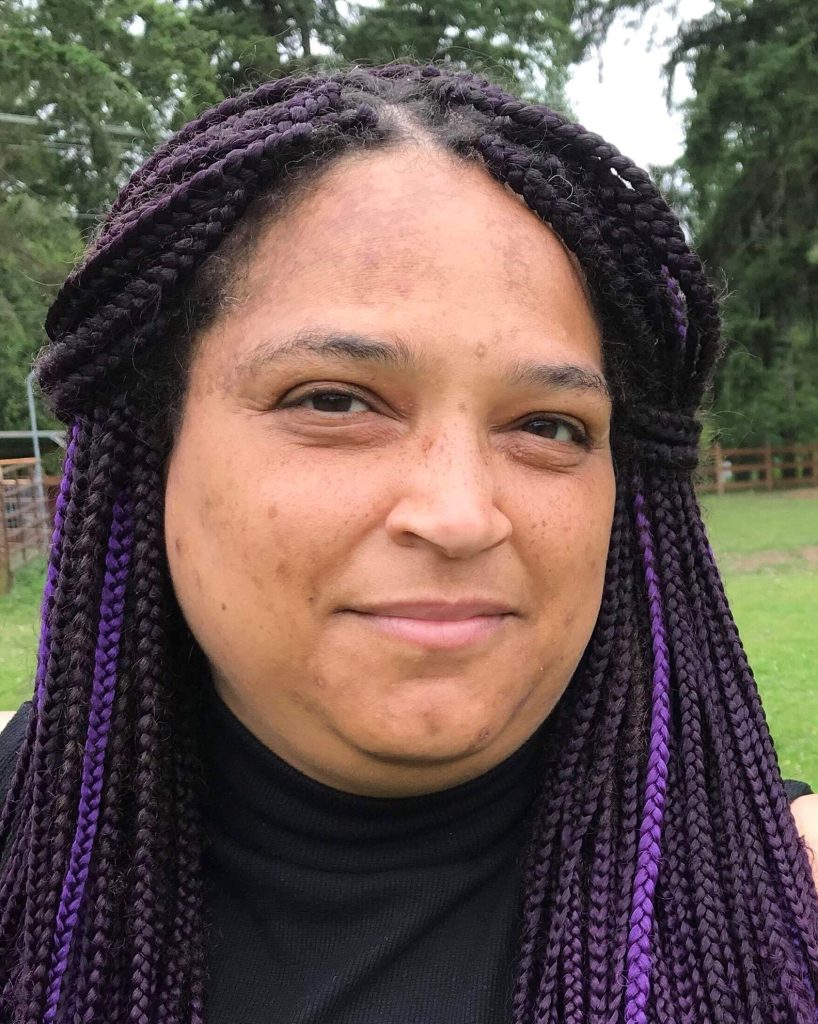 A1: (1) Community: Our first responders are absolutely vital to the health and safety of South Snohomish County. As members of our community, they deserve our support and consideration, including timely, good-faith contract negotiations. (2) Readiness: While some of our community members are prepared for local and regional disasters, far too many are not, often due to a lack of resources. In a disaster, first responders will be focused on infrastructure, so communities must be somewhat self-sufficient. (3) Representation: As the population of Snohomish County increases, South County Fire must grow also, to be able to maintain the outstanding level of service currently provided to our community.
A2: Changing the culture and the demographics of any organization is a long-term prospect. As a Fire Commissioner, I will partner with local schools and youth organizations to encourage young people to consider fire service careers, while identifying and removing the barriers that often prevent underrepresented populations from becoming firefighters. This will help create a system that can continuously provide strong, representative candidates for employment, while also addressing our need for growth and supporting our local economy.
A3: Dedicated volunteers are an immensely valuable resource, and I believe that losing volunteers would be detrimental to the RFA. However, it is also imperative that we are fiscally responsible. To that end, I would recommend ending our Volunteer Firefighter program while expanding the C.E.R.T. program in order to incorporate those volunteers. This should save taxpayer funds while maintaining or even increasing volunteer activity.
Jim Kenny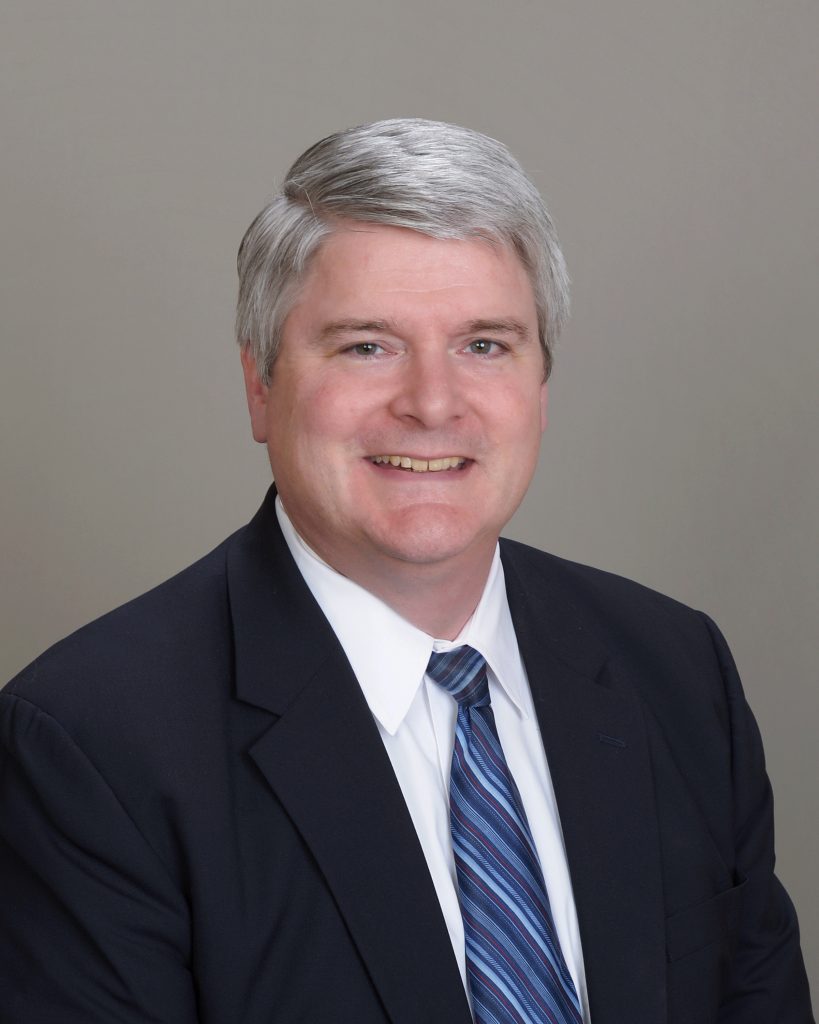 A1: (1) Fairness of Contract Cities' Cost of Service: South County Fire (SCF) cannot keep subsidizing the contract cities (Edmonds, Mountlake Terrace, and Brier). Those cities must pay their fair share. (2) Capital Facilities Plan: SCF is developing a 25-year plan for future facilities needed to keep delivering great service. (3) Create Paramedic School: SCF is partnering with Central Washington University to start a paramedic school at Edmonds Community College to train the future paramedics we need.
A2: SCF can reach out to underrepresented communities to let them know that these are great, family wage jobs that serve our community. Our firefighter workforce should reflect our local community. We need a plan to get there. As chair of the SCF board, I appointed a diversity committee to do just this.
A3: Yes. SCF has its origins as a volunteer fire department. Our volunteer firefighter unit is authorized for 24 personnel. We need to recruit more volunteer firefighters. Volunteer firefighters provide operational resources for disaster responses.
Board of Commissioner District 4
Bret Chiafalo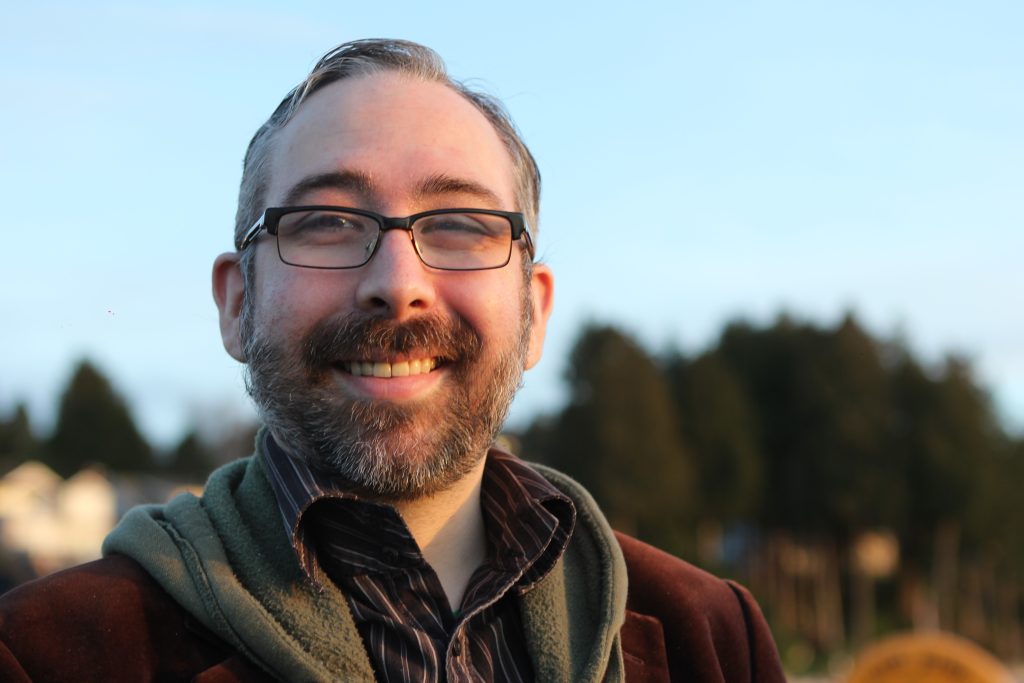 A1: (1) Negotiate in good faith with IAFF Local 1828, who have gone without a contract for over 2 years. These folks risk their lives every day to save and protect us, they deserve to know the terms of their employment. (2) Bring our equipment and staffing in-line with our needs as a fast-growing district with constantly changing needs. We need to end cross-staffing, which leaves fire stations understaffed. (3) Expand successful programs like our Community Paramedics and ACT, which trains civilians to help in the minutes before Firefighters arrive, including being trained to use Narcan to stop opioid overdoses.
A2: We need to implement aggressive outreach to encourage underrepresented groups to join our Fire Department.
A3: I believe our district has outgrown the volunteer firefighter program. We have many amazing opportunities for people to volunteer in our district, but we need to leave the firefighting duties to our professional firefighters.
David Chan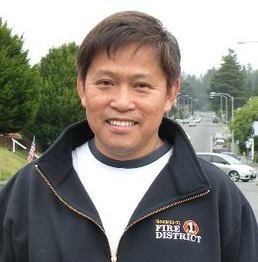 A1: (1) Expand the Regional Fire Authority (RFA) – The RFA is the most efficient way to serve the whole region. Currently, contracted cities should join the RFA so their residents can elect their representatives to have input in the use of resources to protect lives and properties. (2) Capital Facility Plan – The current commissioners have been reviewing our aging fire stations. The new or refurbished stations must be geographically aligned strategically to efficiently serve our growing population. (3) Benefit Charges – This is a new way to tax our constituents. The costs would be shifted to commercial businesses and heavy users of services and thereby reduce the tax burden on residential property owners.
A2: I am the Chair of RFA's Diversity Committee. We need to put extra effort to reach out to people of color and underrepresented communities. We should actively recruit and hire them to serve as role models. Furthermore, we need to visit local schools to make students aware that fire service careers are possible.
A3: Volunteer Firefighters (VF) have a long history of contributing to the RFA. VF currently serves important roles in supporting our fire fighters at fire scenes and emergencies, and in educational outreach programs. All VF live within our communities and they are vital during a large emergency and catastrophes such as earthquakes. Most of our regular firefighters live outside of our district. We need to expand the number of VF and their training to continue improving service to our community.
Board of Commissioner District 3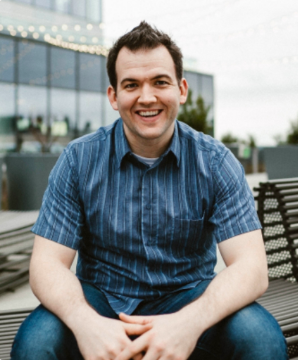 A1: As Fire Commissioner I would focus on (1) Firefighter Safety/Readiness (2) Balanced Spending (3) Community Outreach/Preparation. As someone new to the commissioner role, I will spend a majority of my time listening to those who are on the front lines to understand more about what they need to protect our friends and families.
A2: Ensure we are spending time in and with those communities and meet them where they are. Analyzing the current makeup of South County Fire and use data backed decision making to ensure we match the makeup of our communities.
A3: Yes. I believe this is important to ensure our communities can support in multiple ways. This also can serve as a vehicle to connect with those underrepresented communities and increase interest in what South County Fire has to offer them.
Mark Laurence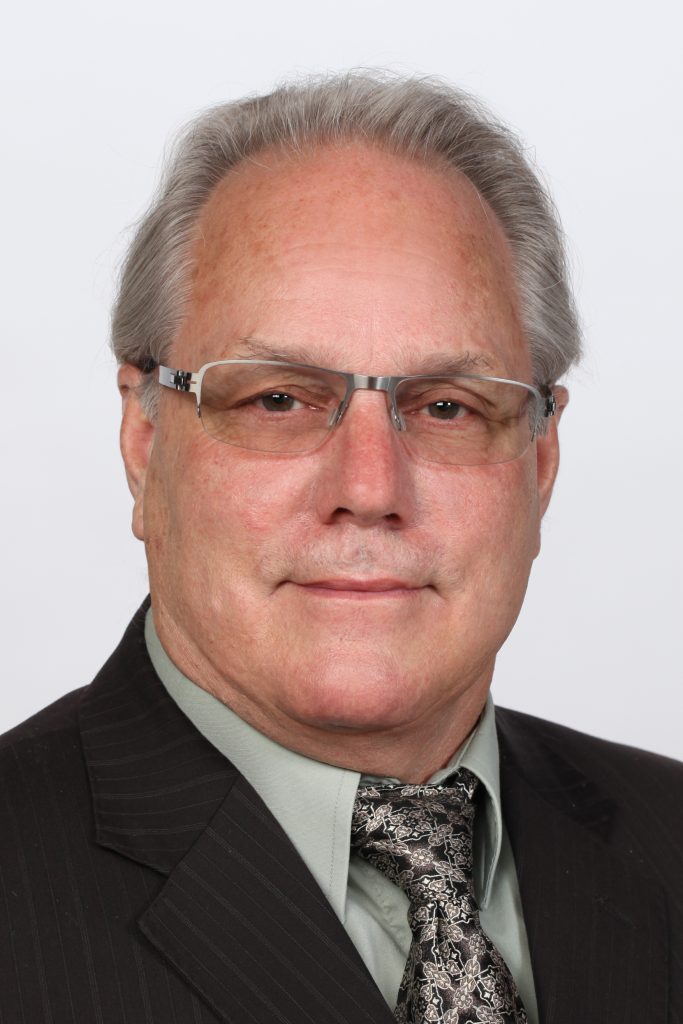 A1: (1) Insist on financial accountability. One of the primary responsibilities as one of the South County Fire Board of Commissioners is "oversight" on spending. (2) Encourage community interaction. Only via public polling can a commissioner know what "Public Policy" is and thus allow legislation that reflects those policies. (3) Emphasize fire prevention activities. It is always better to create fire safe structures than to pay for a standing army of responders.
A2: South County Fire has made a significant effort in this regard with their Diversity Program. What remains is to make sure there are real results.
A3: Currently South Count Fire has budgeted for 24 volunteer firefighters to support the career staff. I cannot speak to an expansion of the program until I study the existing program.
Board of Commissioner District 2
Nicholas Gullickson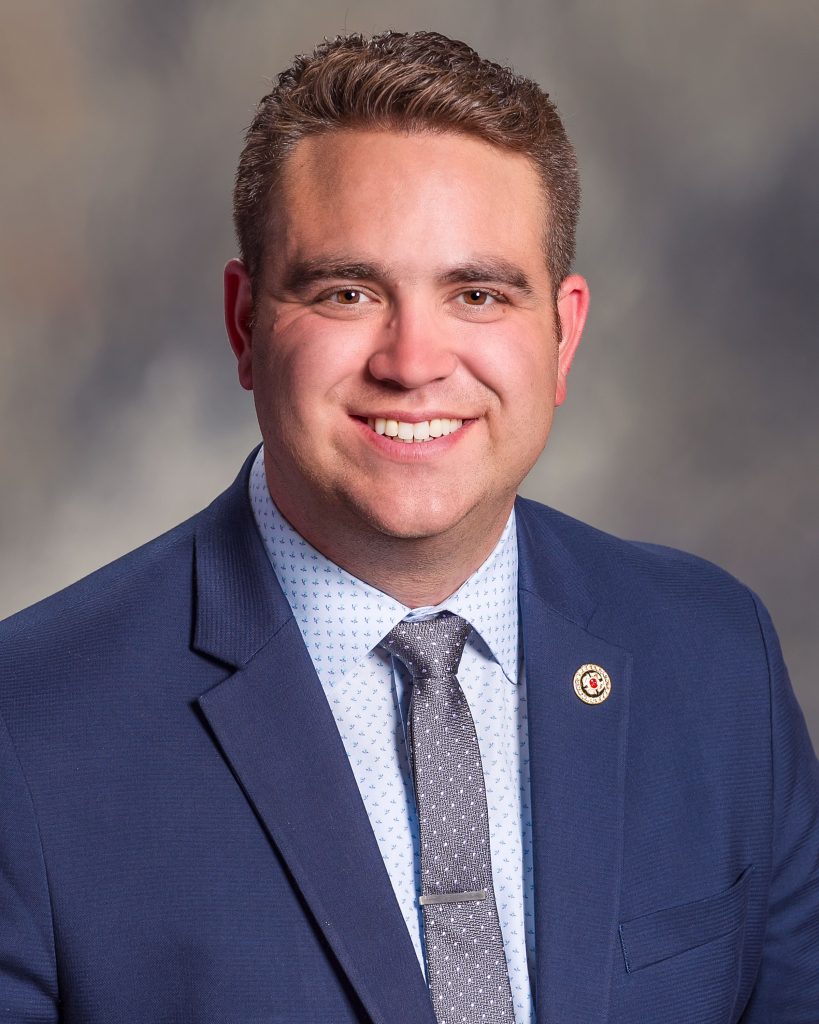 A1: (1) Plan for the future. The department is still operating like it did in 1995 while the population and call volume has increased year over year. (2) Settle the fire fighters' contract. For two years the current commissioners have wasted tens of thousands of dollars on attorneys to fight with the firefighters. It's time to come to an agreement and move on. (3) Expand the programs that are helping our underserved populations. The first of its kind community paramedic program is saving the taxpayers money and should be expanded.
A2: We need to meet people where they are and show them we are an agency that accepts people from all backgrounds and walks of life. I would put an emphasis on recruitment from underrepresented communities, starting with Mariner High School, which shares a parking lot with Station 11.
A3: The volunteer program should be expanded to fit our needs. It is not prudent to spend thousands of dollars on gear and training for volunteer firefighters that do not show up to calls or only volunteer for a year. Let's find a way for our community to serve in other capacities. Have experience in I.T.? You can assist our team a few hours a week. Want to be trained in search and rescue? We'd love to have you in a CERT class. It just doesn't make sense in this area to have volunteer firefighters responding from home to emergencies in our neighborhoods anymore.
Board of Commissioner District 1
Chris Teofilak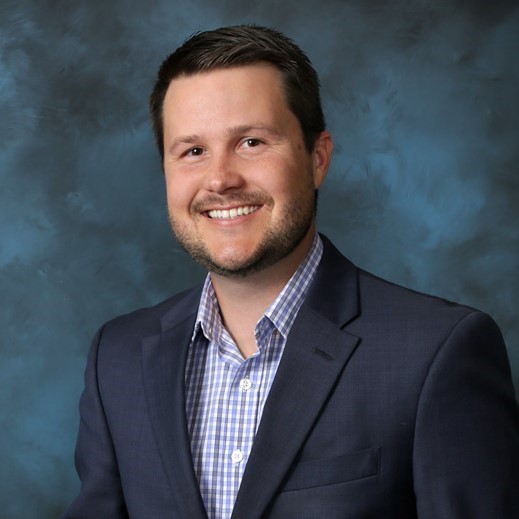 A1: Settle the firefighters' compensation/benefits contract which is 2 years past due. Settling this issue will allow the commissioners to use realistic figures for multi-year budgeting. It will also help the culture and brand of South County Fire to show we value our firefighters which will in turn help us attract future firefighters who have a choice over many fire departments across Western Washington to make a career.
A2: South County Fire's HR department has in the recent past increased their marketing for firefighter openings on web sites and publications whose target audiences are communities of color. This has led to the most recent three hiring classes being more diverse than the past, by way of gender and race. In addition to this marketing, I would like to further discuss the merits of setting up a scholarship to pay for the EMT schooling and Fire Academy training for someone from an underrepresented community.
A3: The past six fire chiefs, who are the experts, have recommended cancelling the volunteer firefighter program because participation from citizens is low and costs to provide training and equipment are high. There are only four citizens in the program and their participation is inconsistent. Although the idea sounds good, a volunteer program in our urban/suburban setting combined with the high-standards/training to be a competent volunteer firefighter mean people in our community do not have the time to go through the minimum-level of consistent training nor consistently participate while juggling a full-time job and family.
Ted Hikel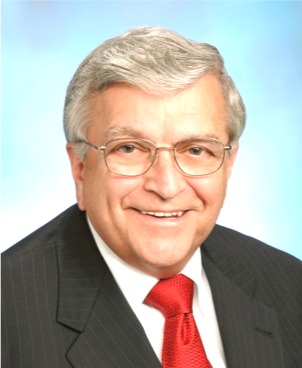 A1: (1) Secure RFA's financial stability. Projections show that the RFA will run out of reserves in 5 years without additional action. The consideration of benefit charges needs much more study. State funding limitations for RFAs, primarily property tax, cause huge fluctuations in funding. Taxes must be fair but reliable. (2) New potential problems, increased commercial air traffic over populated areas and volatile oil train cargos, require the RFA to be ready to respond. When a major earthquake occurs, we need trained emergency community volunteers assisting residents. We need to improve our outreach and involve our neighbors. New population increases will require more medical services. (3) Honesty and openness must be the goal of the RFA Board. If elected, I will hold monthly meetings to hear ideas and concerns. Better community connections are necessary for the RFA to be successful.
A2: As a longtime Lynnwood City Council member, I have supported inclusion on every level. To get more diversity in the workforce, we must inform and encourage people to take the educational opportunities that are available. Volunteers often become firefighters having gained knowledge and experience. The RFA should have an outreach program to schools that foster the idea of a career path for new recruits.
A3: Volunteers are essential to any public safety service. The current Board of Commissioners is considering what role paid or unpaid volunteers will play in the RFA future. While I will not vote to take away contracted work from professional firefighters, we can set standards for volunteer work.