Navi's Catering Kitchen Grand Opening
By LUKE PUTVIN | Updated October 21, 2019
On October 18, Navi's Catering Kitchen celebrated its ribbon-cutting and grand-opening.
Located at 5903 196th St. SW Suite #102 in Lynnwood, Navi's Catering Kitchen was started by Navi Mudaliar, owner and Executive Chef. Mudaliar grew up in the Fiji Islands and has been working in restaurants for over 15 years.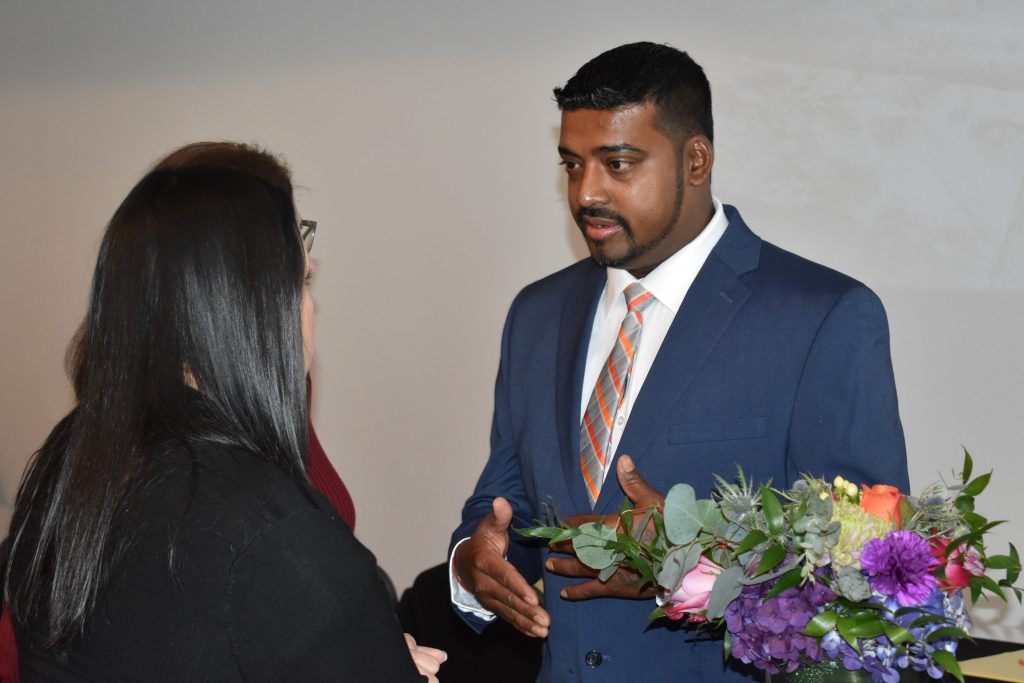 "Growing up as a kid, I was really fascinated with food," Mudaliar said. "My uncle was a chef in the village, and I used to go help him as a prep cook. From there, I started cooking and learning how to do things. I went to culinary school and then came to the states."
"Food is my passion," he said. "I love cooking, and I love seeing the joy in people when they eat good food… There's a need in Lynnwood to have a nice space where we can get family dinners together. We could do a Thanksgiving dinner here, we can do a corporate reception, we can host events here and we cater off-site."
"I also think there's an opportunity for us to do cooking classes," Mudaliar continued. "There's single parents a lot of times here who need help with cooking, and just generally meal planning… helping people eat healthy."
When asked what sets him apart from other catering businesses in the area, he responded, "My business is transparent. We have an event space; as a caterer, that is a unique thing. I've never met a caterer that has catering as a main business and also has an event space."
To learn more about Navi's Catering Kitchen including menus, event information and contact information, visit www.naviscateringkitchen.com.