Families celebrate Halloween at Alderwood Mall
by Luke Putvin
Families flocked to the Alderwood Mall on Halloween to participate in the mall's Trick or Treat. Although some stores did not hand out candy, many did and stores like the LEGO Store had constantly-moving lines of 30 or more.
Many families had themed costumes to complement one another, like Michi Yoneda as Bowser and his two sons Yuto and Haruto as Luigi and Mario respectively. It was their first time trick-or-treating at the mall. "It's great," Michi Yoneda said, "You get lots of free candy; the kids seem to be enjoying themselves, and I'm enjoying myself. Overall, it's a great family outing." The group had their costumes planned since the beginning of September. Yuto and Haruto have been obsessed with Mario for awhile now, and when they told their dad to be Bowser, he agreed.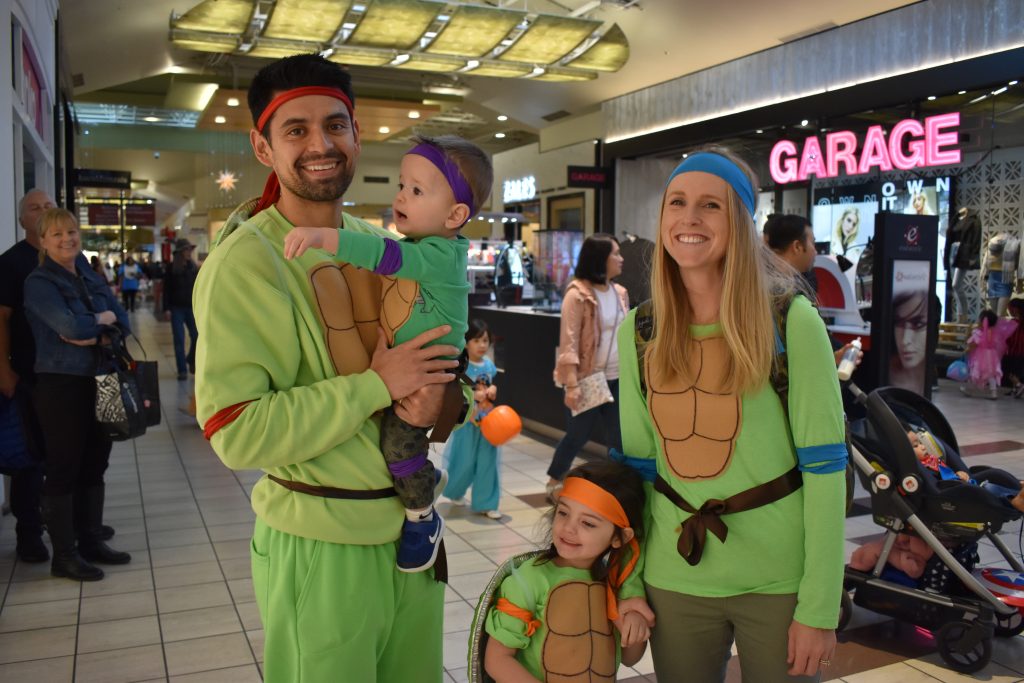 Meanwhile, the Gamez family dressed up as Teenage Mutant Ninja Turtles. "It's easy to follow the kids around here," Luis Gamez said. "It's nice and safe, and it's nice and bright." He found it easier to get around than a neighborhood, and a lot warmer too. His wife, Jamie, had made the costumes for their children Ruben and Naya as well as themselves. The costumes were made out of recycled materials. The family has done other green-themed costumes in the past, but since their daughter is into TMNT now, they decided on that.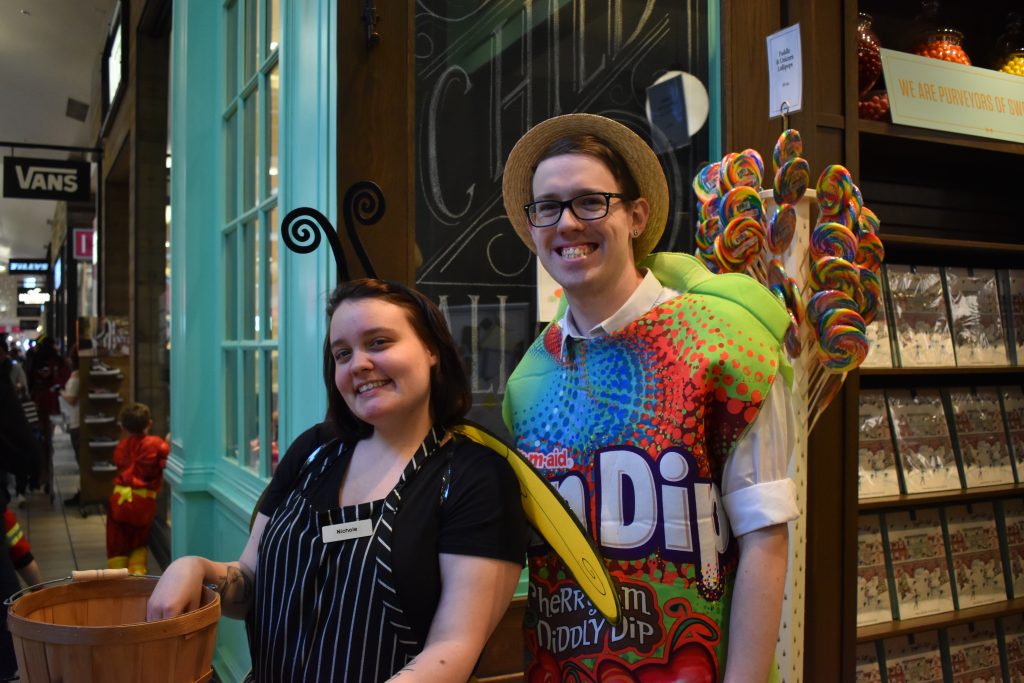 It wasn't just families dressing up, however. Some employees of the stores chose to dress up, like those at Lolli and Pops, a candy shop. "Our corporate encourages us to dress up; we just can't wear masks," said store manager Timothy Richard. "We love making kids happy every day; that's one of the main focuses of our company, so we just wanted to make sure that kids got candy and had a great night."
For those who are already missing the free candy, the sales at supermarkets in the candy aisles will have to do until the next Halloween. (Which is only a little less than a year away!)