Rick Larsen to Highlight Federal Investment in Local Infrastructure on Community Transit Bus Ride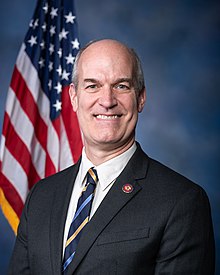 SNOHOMISH COUNTY, WA – On Monday, December 16, Rep. Rick Larsen (WA-02) will ride the Community Transit Swift Green Line from the Canyon Park Park & Ride to the Seaway Transit Center in Everett. The Green Line is Community Transit's newest bus rapid transit service, which provides local residents a new, efficient commuting option between Bothell and South Everett. Larsen, a senior member of the House Transportation and Infrastructure Committee, helped secure a $43.2 million U.S. Department of Transportation grant for the project.
Rick Larsen is working to strengthen federal investment in Washington's transit infrastructure. Larsen is co-chair of the Congressional Bus Caucus, which highlights the importance of the nation's bus system, works to address the challenges of an aging bus fleet and encourages the development of technological innovation in bus transit.
Larsen will ride Community Transit Green Line 9:10 a.m. – 10:30 a.m. PST, 22400 17th Avenue SE, Bothell, WA 98021.
Welcome to Snohomish County's new community newspaper serving both downtown and the Greater Lynnwood areas. The Lynnwood Times is Lynnwood's only "in print" and online community newspaper; providing readers informative articles on community news, city government, community sports and resident conversations.

The Lynnwood Times will represent the character of our diverse and growing city. We are not just a newspaper; we are connecting neighborhoods. With both Lynnwood's City Center project kicking off this year and Sound Transit's transfer station now in development; the launching of the city's free community newspaper will only help bring neighborhoods together.
Our Vision
To be the premier community news source in the Greater Lynnwood area by connecting neighborhoods through local community news and conversation
Let Us Know
Have a story to share? Have an opinion to share? Have a story idea? You or your business want be featured? Email editorial@lynnwoodtimes.com.