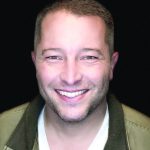 Christmas Message –
Brent Hudson, Teaching Pastor – Silver Creek Family Church | Shared by Lynnwood Times
When someone takes the time to buy, wrap and then give us a gift, it's almost impossible not to feel good. Our hearts are filled with joy and our minds are thrilled that someone sees enough value in us that we are worthy of a gift. Then if we find out that the gift came at great expense or cost to the giver, we are humbled by their generosity.
There are so many amazing activities, gatherings and parties that happen during the Christmas season. Each of those opportunities should be enjoyed and used to create memories that will last a lifetime. This time of year allows us to build relationships, develop traditions and discover joy.
Above all of that, we can't miss that God chose to extend a gift that was unexpected and is still here today. God saw us as worthy of the most remarkable gift. He sent His son Jesus to the earth because He desired a relationship with each of us. The costly part of that gift was that Jesus would eventually allow Himself to die in our place to pay the price for each time we have broken relationship with God or with other people. This gift reveals God's desire to bring peace in our lives and fill our hearts with joy. Enjoy every moment of this Christmas season but don't forget about the greatest gift that's been given to each of us.
Merry Christmas and may you know the peace God desires you to experience.