Thousands attend 2nd annual NerdFaire Con
LUKE PUTVIN | Last Updated: February 6, 2020.
Close to 2000 people were at the Lynnwood Convention Center for the second annual NerdFaire Con.
The convention area was packed with vendors selling board games, art, figures and other things, and there were activities as well. Many people sat and played board games with one another, and downstairs there were a few gaming consoles where people played classics like Super Smash Bros and Super Mario World.
A large number of people cosplayed as a wide variety of characters including those from movies, anime, comics and TV shows. One attendee who cosplayed as Captain Marvel was Kiara Boggs, a local resident of the area.
Boggs learned of the event through word of mouth; some of her friends who were coming told her about it. "It's smaller than some other cons, but I'm also seeing vendors that I don't see at the big cons all the time, so it's nice; it's different," she said.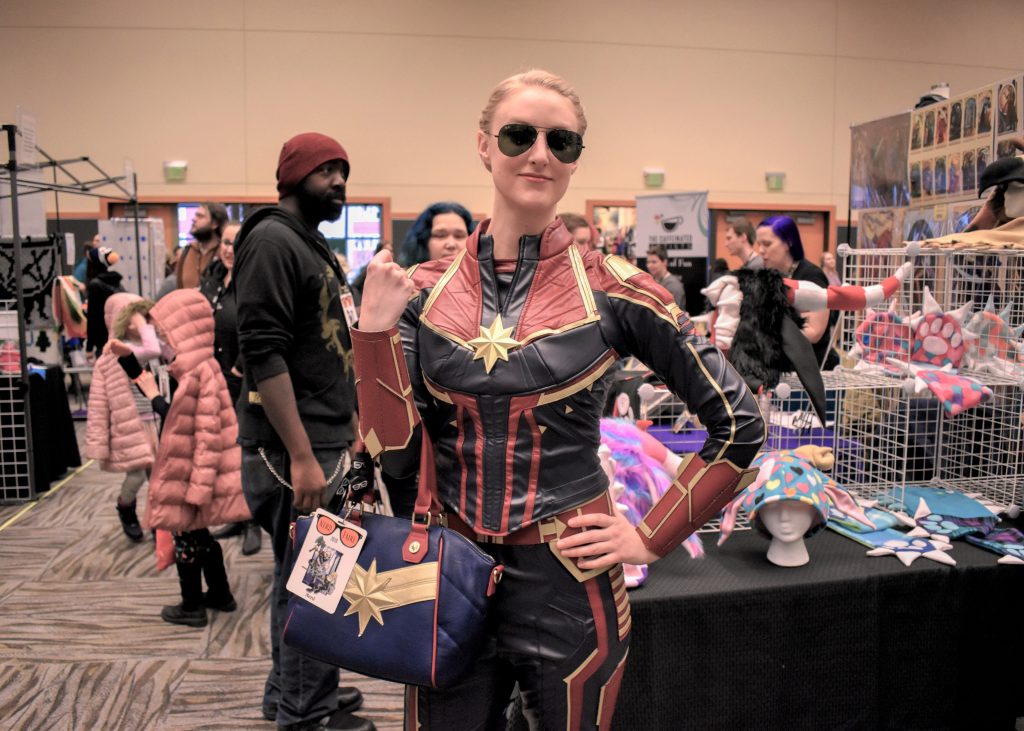 One of the big draws of conventions to Boggs is the cosplaying element. "I love to cosplay, so that's a big piece of it for me. I also like the games and art; I really like the original takes on popular characters for poster art and fine art."
Sarah Mustain, the founder and coordinator of NerdFaire Con goes to conventions with her husband and son all the time.
"In October of 2018, I was chatting with my husband. We were getting ready to go to a convention, and I was like, 'We always have to go to Seattle or Bellevue for these conventions.' And then I was thinking that we had this amazing convention center right here in Lynnwood. What if we tried to do a convention here?"
Mustain has done event planning before, including some small bazaars, so this was not her first foray into planning an event. She started contacting vendors she knew from vending in the area herself, got a lot of interest and finally got to a point where there was no turning back.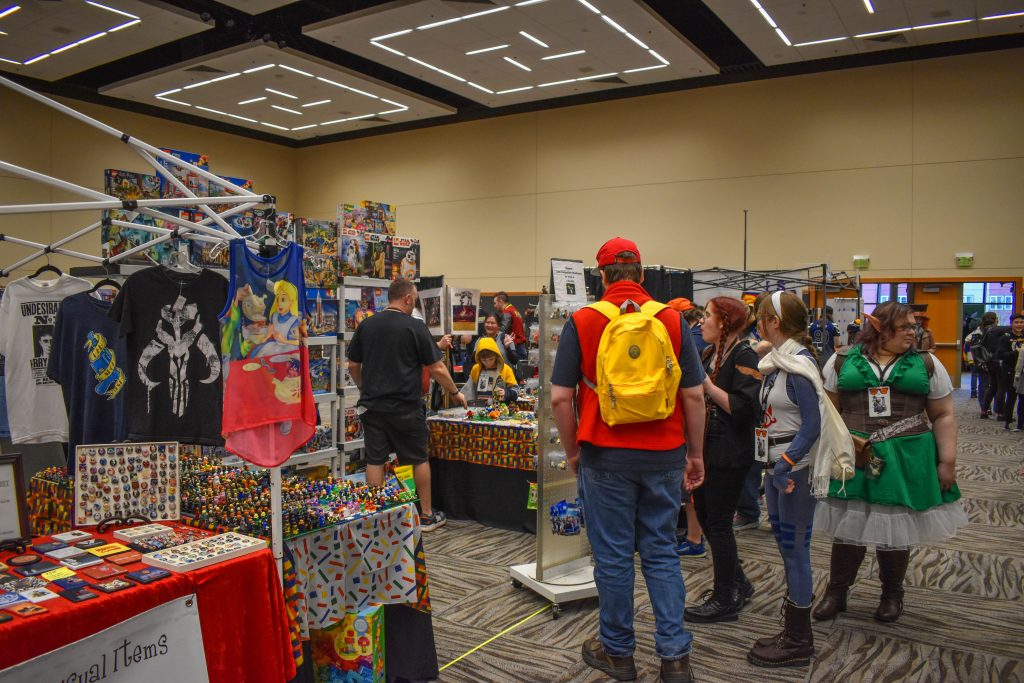 Last year's NerdFaire faced some difficulties due to having to be postponed to March 1 due to the snowstorm in 2019. Mustain was worried the turnout would not be that great, but the event saw about 1000 people last year, and she estimated this year is about twice that number.
Where last year's convention was only on the main floor of the convention center, this year's takes up the entire space. The event added panels and performances in addition to vendors and other activities.
Mustain's favorite part of conventions is "being able to scratch that itch: attending a cool panel and finding a new board game. It's just being in that element of other nerds. We wanted to create that here but also be as inclusive as possible and cater to all age ranges."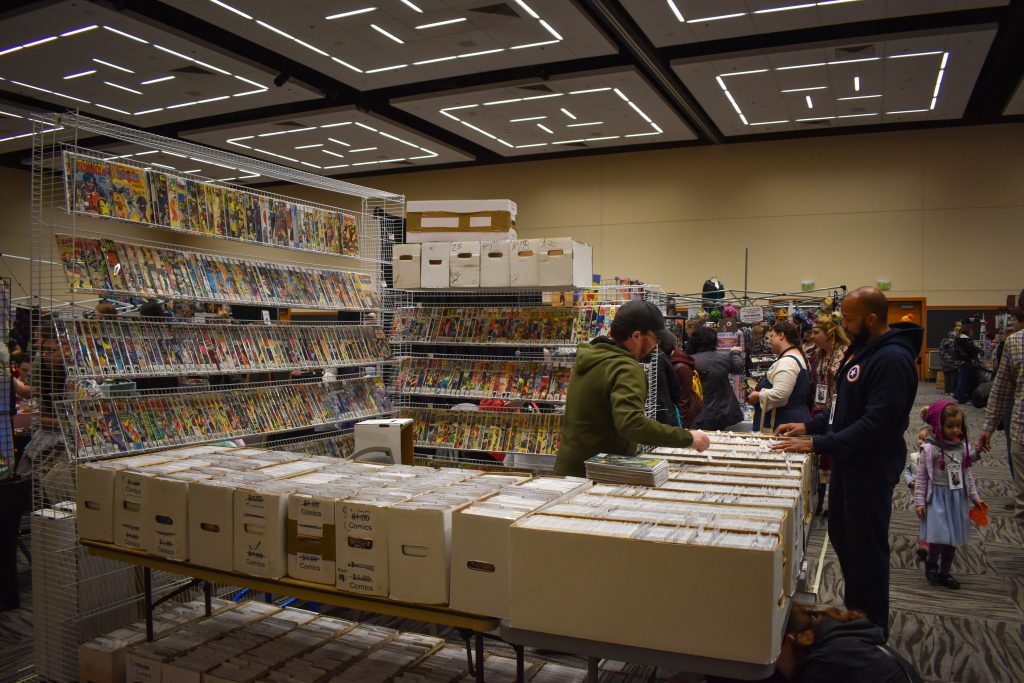 With 106 tables, some of them being vendors and some of them being activities, there was no shortage of things to do for event attendees.
"I hope people have a good time and create a memory or find something like a game or vendor they haven't seen before," Mustain said.