For those in need, Lynnwood Cold Weather Shelter
LUKE PUTVIN | Last Updated: February 6, 2020.
Growing out of Trinity Lutheran's Neighbors in Need program on Saturdays, the Lynnwood Cold Weather Shelter has been open for 12 years. However, it has only been at its current location of Maple Park Church for two years.
Before Maple Park Church, the shelter moved from church to church in the area as well as going to the Senior Center in Lynnwood and the Senior Center in Edmonds.
One of the elders at the church brought the idea of providing a space for the cold shelter to the elder board. This particular board meeting was Adam Jensen's, current senior pastor, first meeting. He said that after the meeting he was reading through Isaiah and found a passage saying that you are to welcome the homeless into your home. He read it to the elders, and they said they couldn't say no.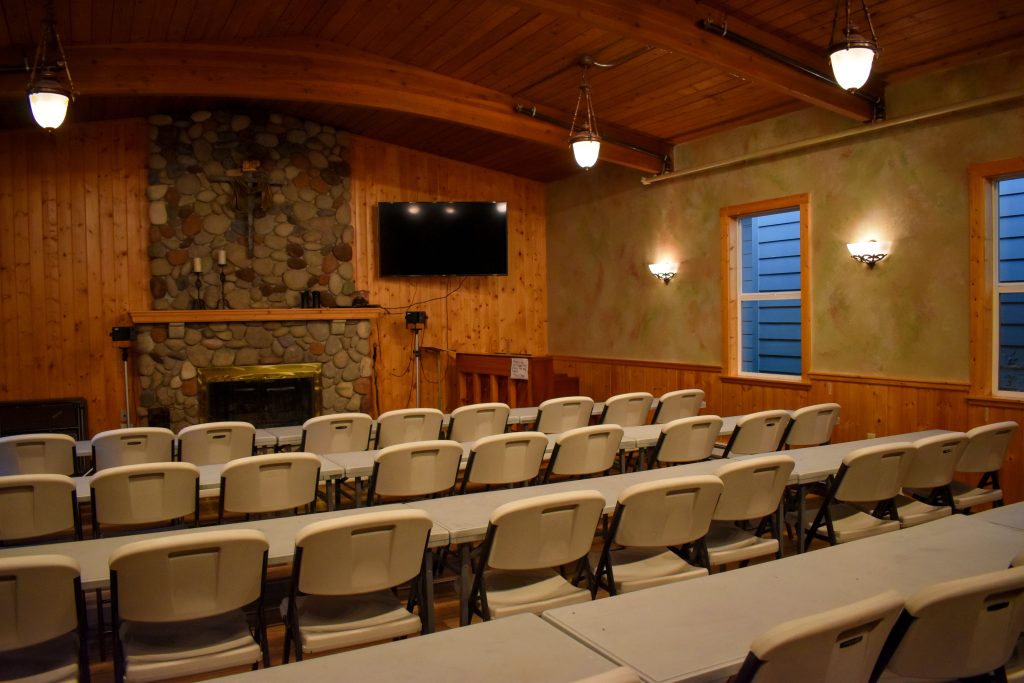 The cold shelter only opens nights that drop below 34 degrees, and it doesn't allow walk-ins. People either have to drive, bike or they can be picked up by one of the cold shelter's vans driven by volunteers.
"We want to be good neighbors to everyone who lives around here," Jensen said. The church is in the middle of a residential neighborhood, and they didn't want it to become a congregation area as a result of the shelter.
Lisa Utter, Board Chair of the We All Belong board that oversees the shelter, has volunteered with the shelter since it opened. She has also been on the board since the time of its creation, about six years ago. Mark and Sue Waldin were the prime movers of the program, Utter mentioned, and it was only this year when they stepped down that she became the board chair.
Though Trinity Lutheran remains the fiscal agent of the program (it owns the vans, for example), the board recruits volunteers, applies for grants and decides how the money gets spent.
There are seven teams of volunteers, one for each day of the week, and the teams range from nine to twenty people. "It's very hard for people to plan whether they're going to be involved or not," Utter said. Someone signs up for a specific day of the week, and then, only if the weather drops below 34 degrees, they volunteer. There are several different roles for volunteers including team leads, cooks, van-drivers, people who greet and those in the morning that help with cleanup.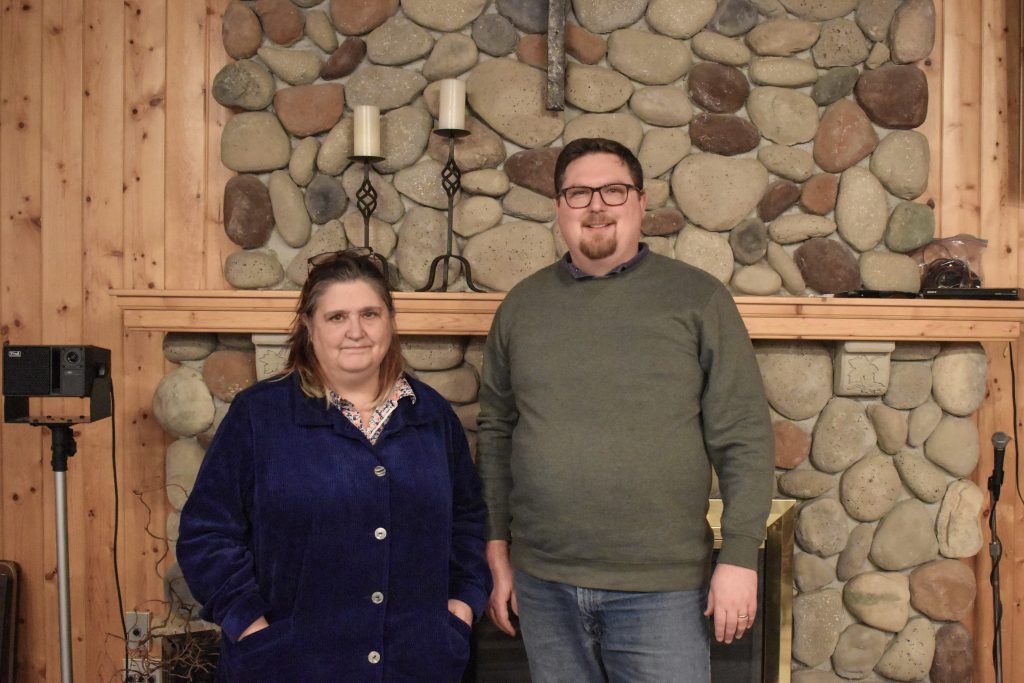 Utter explained some of the difficulties that come along with being on the board and volunteering at the shelter. "It's always a bit of a challenge to get people to step up to a leadership level, especially like last year with those several weeks of snow. It was extremely difficult and a lot of work," she said.
She also mentioned that, among the homeless population, there are individuals with mental health issues, substance abuse issues and overall health issues. That being said, there haven't been a lot of behavioral issues. "In the past ten years, I would say we've only had to call the police about three times."
"What was eye opening to me is the fact that some of the guests work full time," Jensen said. "It's just amazing that in this area you can work and still be homeless, which is incredible… These people work very hard just to live every day."
"I think the most rewarding is when you have time and actually sit down and connect with someone," Utter said. She mentioned how a lot of volunteers will start only wanting to stay in the kitchen and cook and will gradually move to wanting to actually connect with guests.
Utter is certainly no stranger to volunteering; she has been volunteering for a good deal of her life and even served Lynnwood as a city council member from 1997 to 2009.
"So much of our lives are transactional." Utter said, explaining the importance of volunteering. "So the relationships that are non-transactional are what bind us together."
For those that want to volunteer but don't know where to start, Utter recommends finding volunteer work that speaks to you. "It's good to use the connections that you have, through a church or a school."
One of the volunteers, Jenna Nand, has lived in the area since 1990. She learned of the cold weather shelter through the local Democratic Party in which she is active, and she started volunteering this season.
"I think it's really important to have face to face contact with our neighbors who are unhoused and just get to know about their lives and experiences in our community," Nand said. "There's so much discussion about the homeless, but there's very little dialogue with the homeless. It's really important to just go and have those experiences and see that our neighbors who are living outside are exactly like us; they have the same concerns and the same needs."
One of the difficulties Nand expressed was, since the shelter is volunteer-run, they aren't able to provide items like toiletries or warm clothing like gloves and hats. For this reason, on Martin Luther King Jr. Day, Nand created care packages for the homeless with hats, hand warmers and hygiene items.
"I think it's really important in the modern era with all the technology there is now that you get away from your screen and meet real people who are different from you. I think we've all become really siloed, and it's very difficult to meet new people now," Nand said.
"Volunteering provides that sort of natural dynamic where you're going to meet people who are out of your realm of experience. You'll meet people who have different struggles in life than you have, and I think that it really informs a person's worldview and compassion when they come into contact with people who don't enjoy all the benefits and privileges they do."
For more information, visit www.weallbelong.org.