Packs For Kids hosts annual spaghetti lunch
By Erin Freeman | Lynnwood Times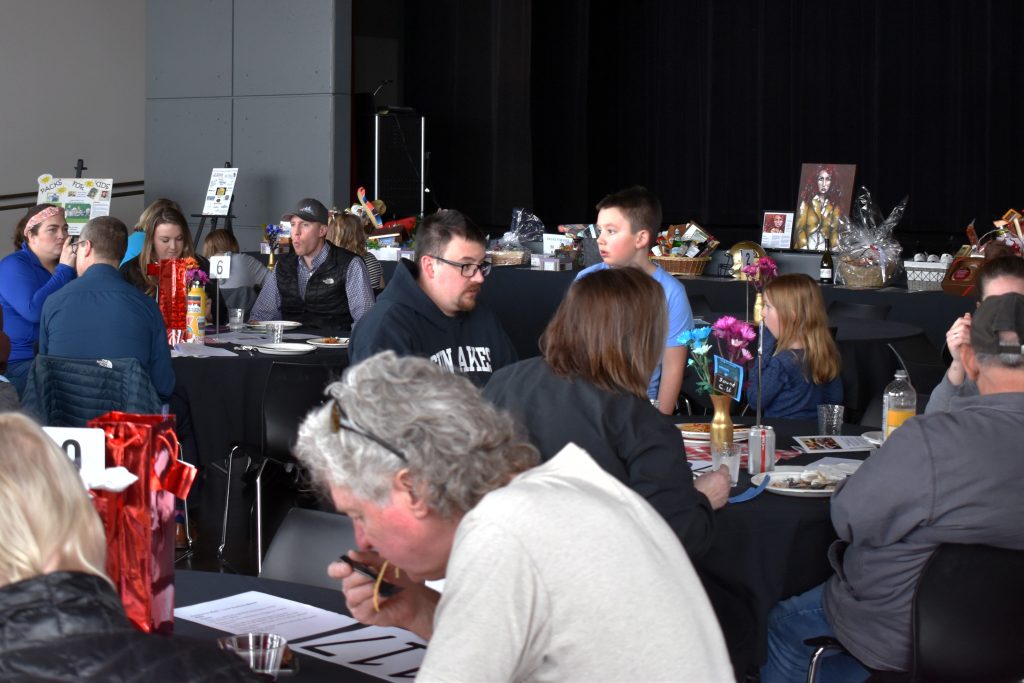 The fourth annual Spaghetti Lunch fundraiser was held on Sunday, March 2 from 1 p.m. to 3 p.m. at Mukilteo's Rosehill Community Center in support of Packs For Kids. Packs For Kids is a local nonprofit providing Mukilteo School District students access to nutritious meals. Every Friday during the school year, students receive a backpack filled with non-perishable food items to support themselves and their families through the weekend.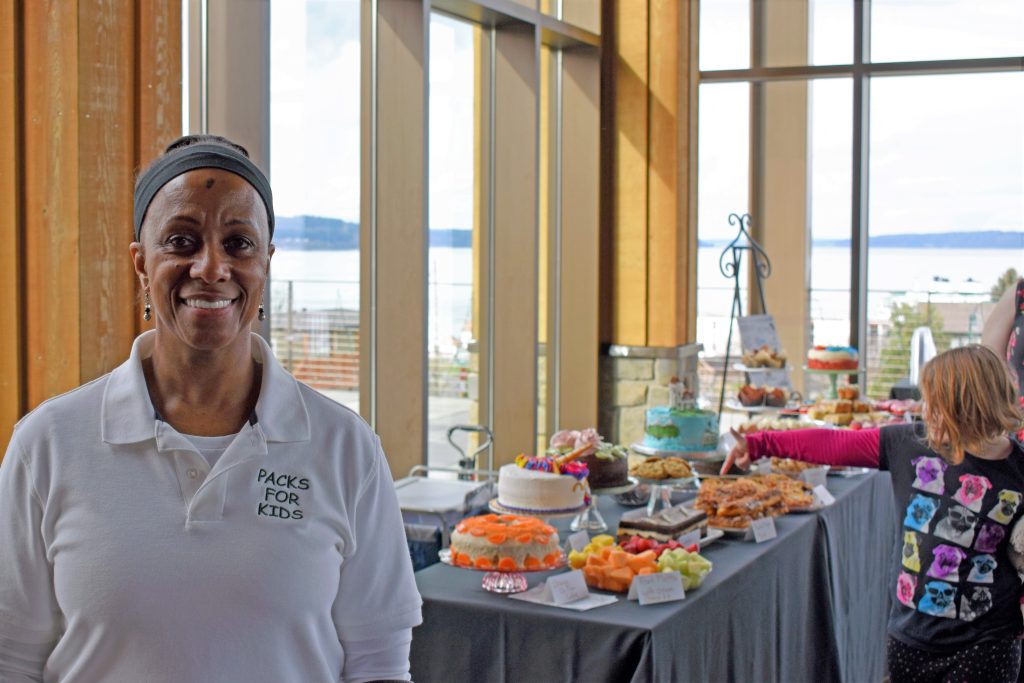 Founder of Packs For Kids, Oran Smith-Osterman, started the program in 2010 at Olympic View Middle School. The nonprofit has since expanded to serving the surrounding elementary and middle schools. The program currently serves 250+ families within seven different schools.
The idea to host an annual event and fundraiser was introduced in 2015 and held in 2016 when the Packs For Kids program began to grow.
"We were bringing on one school every year but didn't have the money to buy the food and the backpacks that were needed for all of the kids on the program," explained Smith-Osterman. "We thought it was time to start doing one big thing every year."
The buffet lunch included spaghetti, salad, dinner rolls, and wine. After lunch, attendees were encouraged to participate in a dessert dash, placing bids on different baked goods donated by the community. The event is the program's biggest fundraiser of the year.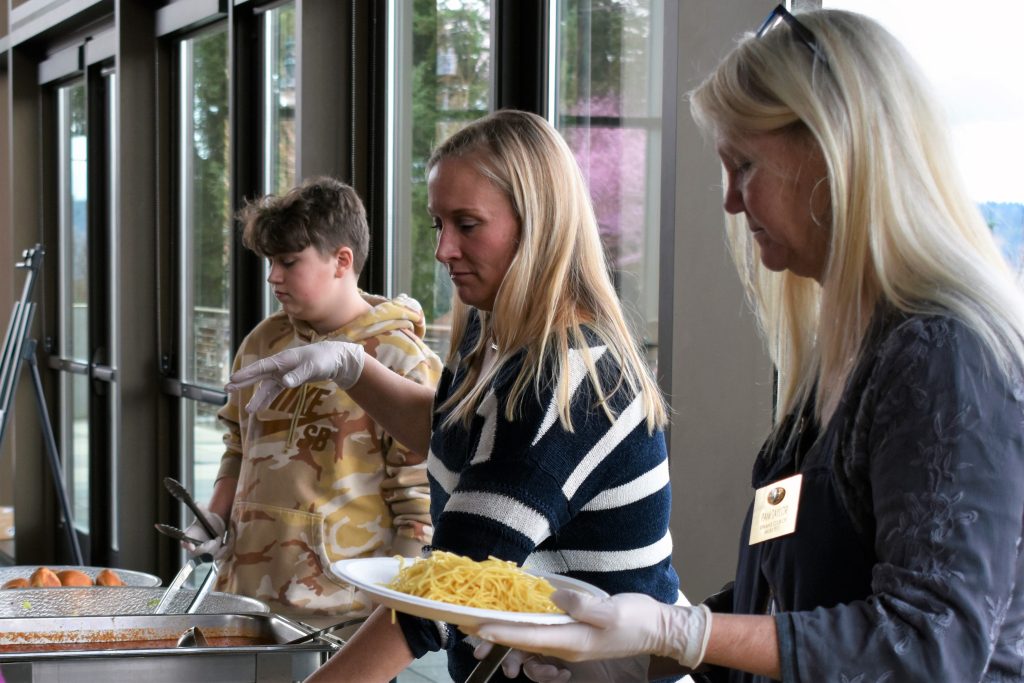 Jim Tinsley attended the event for the second year in a row in support of ending child hunger in Mukilteo. "I heard about Packs For Kids last year, and thought it was an amazing program," said Tinsley. "It's great to see the community come together at a fun event to raise money for the less fortunate."
Although attendance to the event was free, money was raised through donations, dessert dash biding, raffle-ticket sales, and proceeds from auction items.
The silent auction featured a seven-night vacation to the Worldmark Wyndham Resort, as well as a car care package donated by Everett Chevrolet. Attendees were also able to take part in a raffle for a chance to win four football tickets to a University of Washington game, as well as themed gift baskets.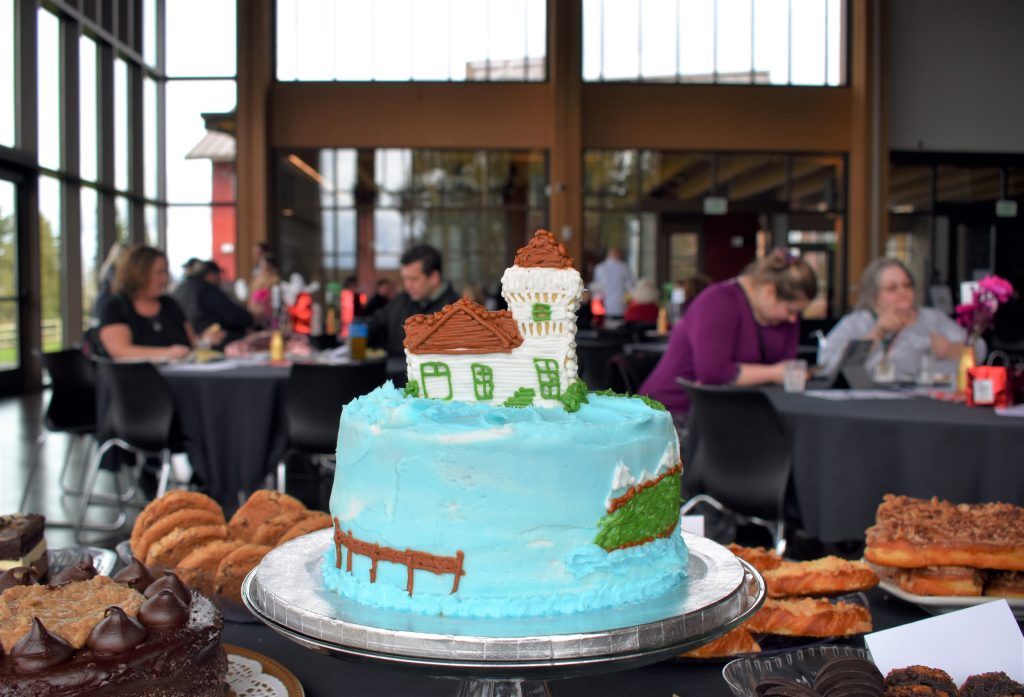 Proceeds from Saturday's spaghetti lunch will allow Packs For Kids to send out additional backpacks to Mukilteo students for the remainder of the 2019-2020 school year.
For more information on the Packs For Kids Program, visit packsforkidswa.com