Ashley Furniture HomeStore celebrates grand opening
By: Erin Freeman
Ashley Furniture HomeStore celebrated the Grand Opening and Ribbon Cutting of their new 37,000 square-foot showroom in Lynnwood, Washington on March 6. Senior Vice President Archie Hall was joined by Lynnwood Mayor Nicola Smith, as well as several Ashley Furniture HomeStore employees.
"We are indeed here to sell a lot of furniture, but we are also here to be great community partners. We're here to give back to this community. I promise we aren't going anywhere," Hall stated, addressing a crowd of customers and community members. "We want to be here; we want to be a part of this community. We want to give back to this community."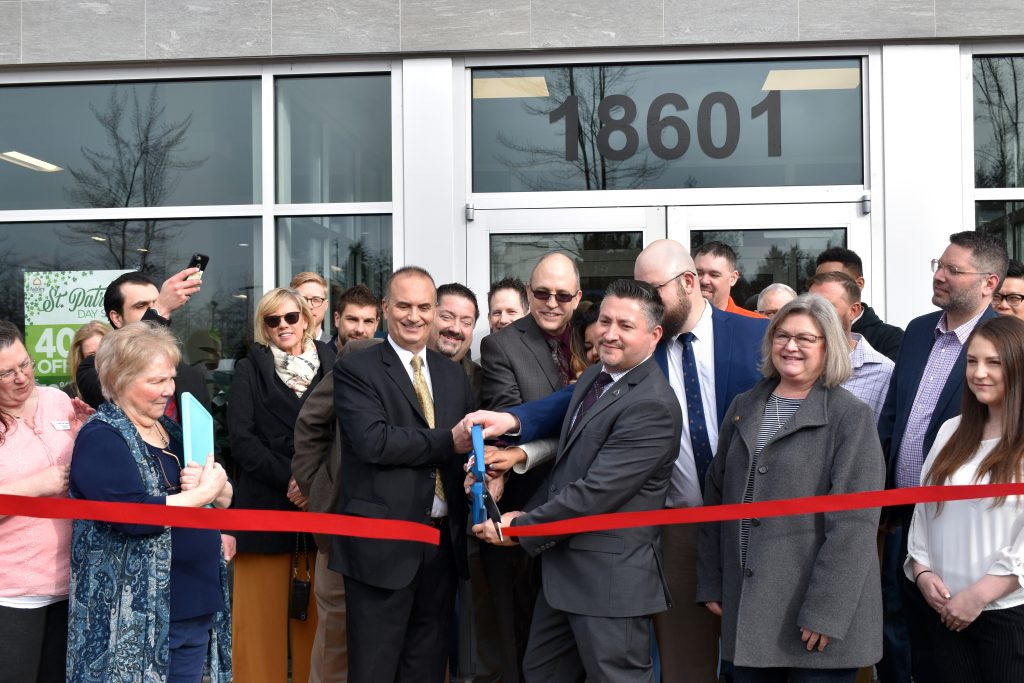 Ashley Furniture affirms its commitment to the community through its Hope to Dream program. "It's a free mattress, frame, and comforter set for very, very deserving youth that maybe need a little extra help," explained Hall. "To date, we've given over 90,000 beds away to kids all over the country."
During the grand opening event, the Lynnwood HomeStore also gifted $5,000 of free furniture to a customer who won the scratch-off lottery promotion.
Ashley Furniture HomeStore's dedication to its customers has greatly attributed to them becoming one of the largest retail furniture store brands in the world. The furniture company currently operates 71 stores across the western region of the United States.
"For those of you who don't know, Ashley Furniture is the number one furniture manufacturer in the world," Hall exclaimed. "We are the number one realtor in North America, something we are really, really proud of."
Ashley Furniture HomeStore stresses the importance of quality and style while maintaining an expansive selection of options. The Lynnwood location utilized the entirety of the enormous space, setting up floor displays into collections based upon furniture style and pricing, allowing buyers to easily visualize several combinations for every room in their homes while staying within budget.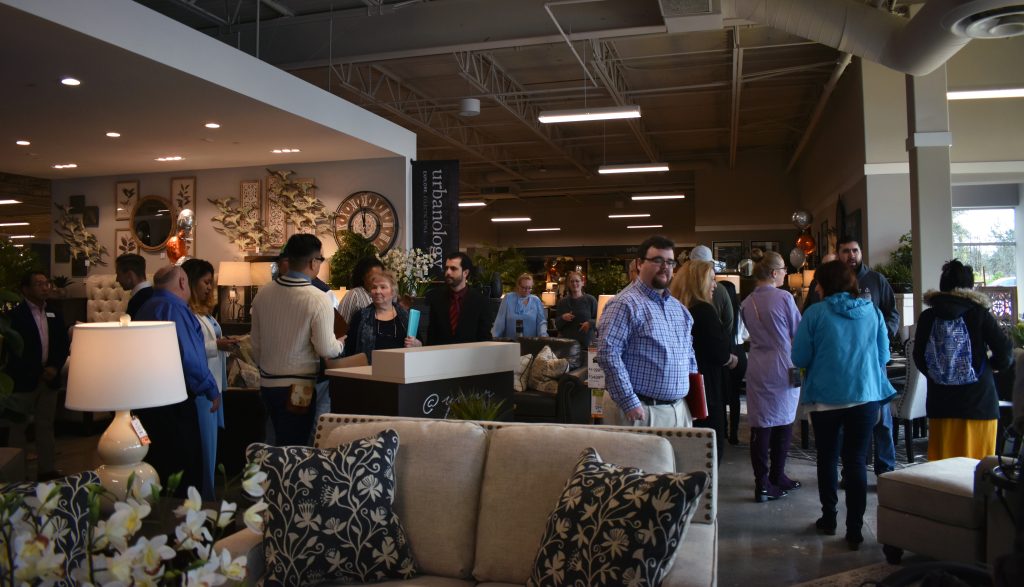 Co-Vice President Jesse De la Pena, said that while the 37,000 square-foot store features the company's newest layout plan, it only showcases a glimpse into the extent of their merchandise.
"Ashley Furniture online is massive. It's what we like to call an endless aisle," Pena explained. "In a store, you're somewhat limited with the footprint, but we've placed our best-sellers here and will let Lynnwood determine what stays in the store."
Sales Manager of the Lynnwood location, Naadra Mckinney, said that she's excited to see the direction the store moves in. "I'm excited to see the growth, and I'm excited to see where we are going to go."
Before the addition of the new store, Ashley Furniture HomeStore served seven different communities in Washington and found the city of Lynnwood to be the perfect fit for an eighth store. "We truly feel blessed to be here," said Hall.
Regional Director, Scott Peloquin, agreed that opening a store in the area made sense for the company and consumers. "People buying furniture in the Lynnwood area had to drive to Tukwila or Burlington, so it was just the perfect fit to better serve the community around here."
Ashley Furniture HomeStore in Lynnwood is now open at 18601 Alderwood Pkwy.