Dennis Maurice Moton Sr., age 70 died on April 9, 2020, from complicated health issues at his home in Lynnwood, Washington. He will be laid to rest 11:30 a.m. at Tahoma National Cemetery in Kent, Washington on April 22, 2020.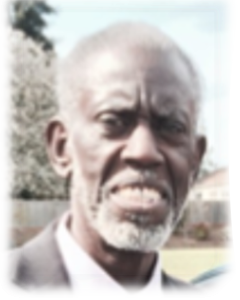 Left to cherish his memory is his loving wife of 25 years, Loudon Moton, his sons Dennis Moton II, Isaac Christian Moton, his daughter, Angela D. Moton, his brothers Joe and George Moton, sisters, Clementine Smiley and Minnie Hall, his grandchildren, numerous nieces, nephews, and cousins. He also leaves behind many close friends and beloved church family members.
Born and raised in Hollandale, Mississippi, with 7 siblings, Dennis was the son of Frank Moton, Sr. and Mattie Lean(Bright) Moton. At the time of his death, he was a resident of Lynnwood Washington. He was very close to his family and shared many visits, celebrations and reunions.
In his early years, Dennis would help his father and elder sister raise his siblings after the death of his mother. He was loved and favored by his grandmother, Matelda Elmore. He graduated from Simmons High School in May of 1969 and completed Aircraft Maintenance Tech-Jet Aircraft Engine training through the United States Air Force Extension Course Institute. Dennis received the Good Conduct Medal, the National Service Award Ribbon, and the Longevity Service Award Ribbon for his active duty in the United States Air Force.
Dennis met and married Carrie Vassar. To this union was born, a son and two daughters, Felicia V. Moton, Dennis M. Moton, II (Esther), and Angela D. Moton. They were divorced after 15 years of  marriage. He met his current wife, Loudon Moton, in Seattle, Washington and they were married on October 10th of 1996 in Los Angeles, California Courthouse and celebrated their union at Miracle Center Apostolic Church with family and friends on January12, 1997. From this union, Isaac Christian Moton was born on March 26, 1998, making Dennis the proud father of four wonderful and very much loved biological children. He cherished and adored seven grandchildren, Kenneth Pursley II, Dennis M. Moton III, James Moton, Ava Moton, Naomi Moton, Samuel Moton, Faith Moton, a step son, Jarod Gunn II (Varesa), Step-grandchildren, Justin Gunn (Cecelia), Roslin Gunn, Ashley Gunn, Logan Hoff, and Mary Ann Gunn, step-great grandchildren, Omar, Adrianna and Gabriella Gunn.
Dennis was predeceased by his Father, Frank Moton, Sr., his mother Mattie Lean(Bright)Moton, two brothers, Frank Moton, Jr., Jerry Moton, his sister, Betty Moton, and his eldest daughter, Felicia V. Moton.
Dennis worked different jobs including laborer and mechanic prior to  joining the U.S. Military in July 1969,  where he served as Sargent-Airline Maintenance Technician. After serving 17 years and retiring from the U.S. Air Force, Dennis had the opportunity to work for the Boeing Company in Everett, WA. He retired as an Inspector from Boeing in 2005.
He truly relished the friends he made during his time there and enjoyed sharing many company activities including BBQ's, fishing trips, and social gatherings that included his family, friends and co-workers. He followed CNN news daily; often time he remembered and discussed the triumphs and struggles of African Americans throughout U.S. history, including their artistic, cultural and political achievements. Dennis enjoyed a variety of sports including baseball, golf, basketball and football. He was an unwavering Seattle Seahawks fan, putting on his official Seahawks activewear to enjoy a television or stadium game.
Dennis was raised in the church and served at an early age at New Foundation Baptist Church in Hollandale, Mississippi. He accepted Jesus Christ as his personal savior and was baptized in the name of Jesus Christ.  He attended Second Baptist Church in Everett, Washington and later joined and faithfully served on  the board at New Faith AOH church in Everett, Washington. 
He was a 32nd Degree Mason, being Christ like, he sought to help others, faithful in his duty to his wife and family, meeting his obligation to the church and a true friend to his friends. Freely giving of his time and energy as a Senior Deacon and a faithful member of the congregation, he participated and enjoyed fellowship with his bright smile, steady holy spirit and a cheerful heart.
Our beloved embraced the all-forgiving presence of God, growing and worshiping in the spirit, striving to exhibit God-like qualities of compassion, courage, integrity, friendliness and love throughout his walk with Christ.