On Friday, May 15, hundreds converged at the Snohomish County Administrative Campus for the "Re-open Washington" rally hosted by the Snohomish County Republican Party. Event organizer Anita Azariah told us the rally is a show of support for small business owners and getting residents back to work.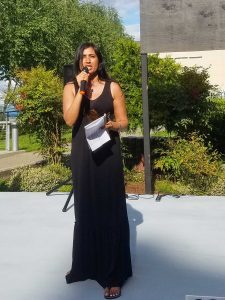 "Look at this turnout… people want to go back to work," said Azariah. "People are not working and don't want to be told what to do anymore."
When asked why host such an event, Debbie Blodgett, Chair of the Snohomish County Republican Party replied, "This event is a show of support to business owners being hurt by the shutdown. This is a peaceful gathering for residents to voice their concerns."
According to Everett police, the event was peaceful, and no arrests were made.
Dozens of residents and business owners shared their thoughts on the shutdown. Opinions ranged from censorship on social media to questioning the data metrics being used to justify the shutdown to criticism of Dr. Anthony S. Fauci, Director of the National Institute of Allergy and Infectious Diseases and a leading member of the Trump Administration's White House Coronavirus Task Force addressing the COVID-19 pandemic.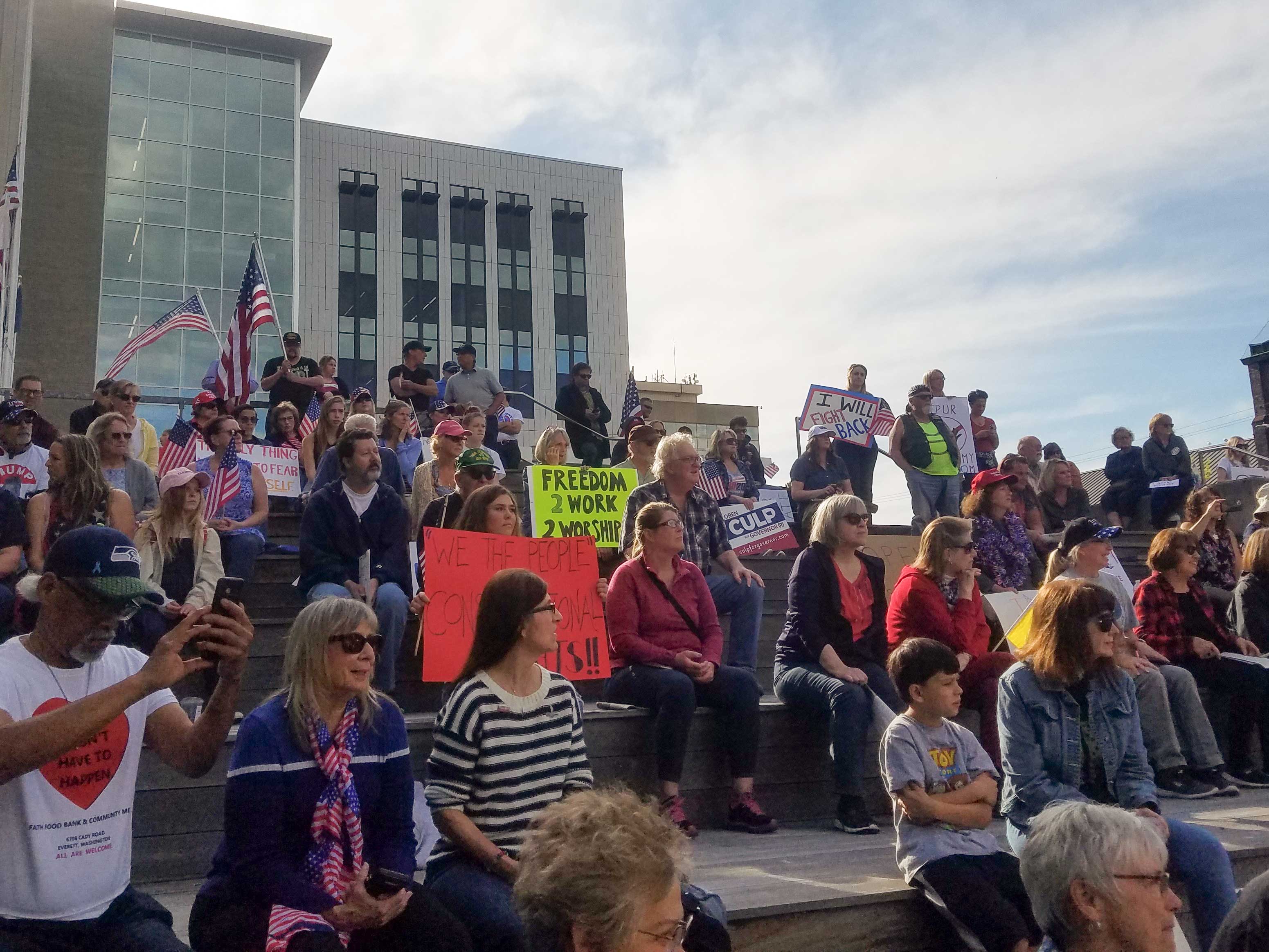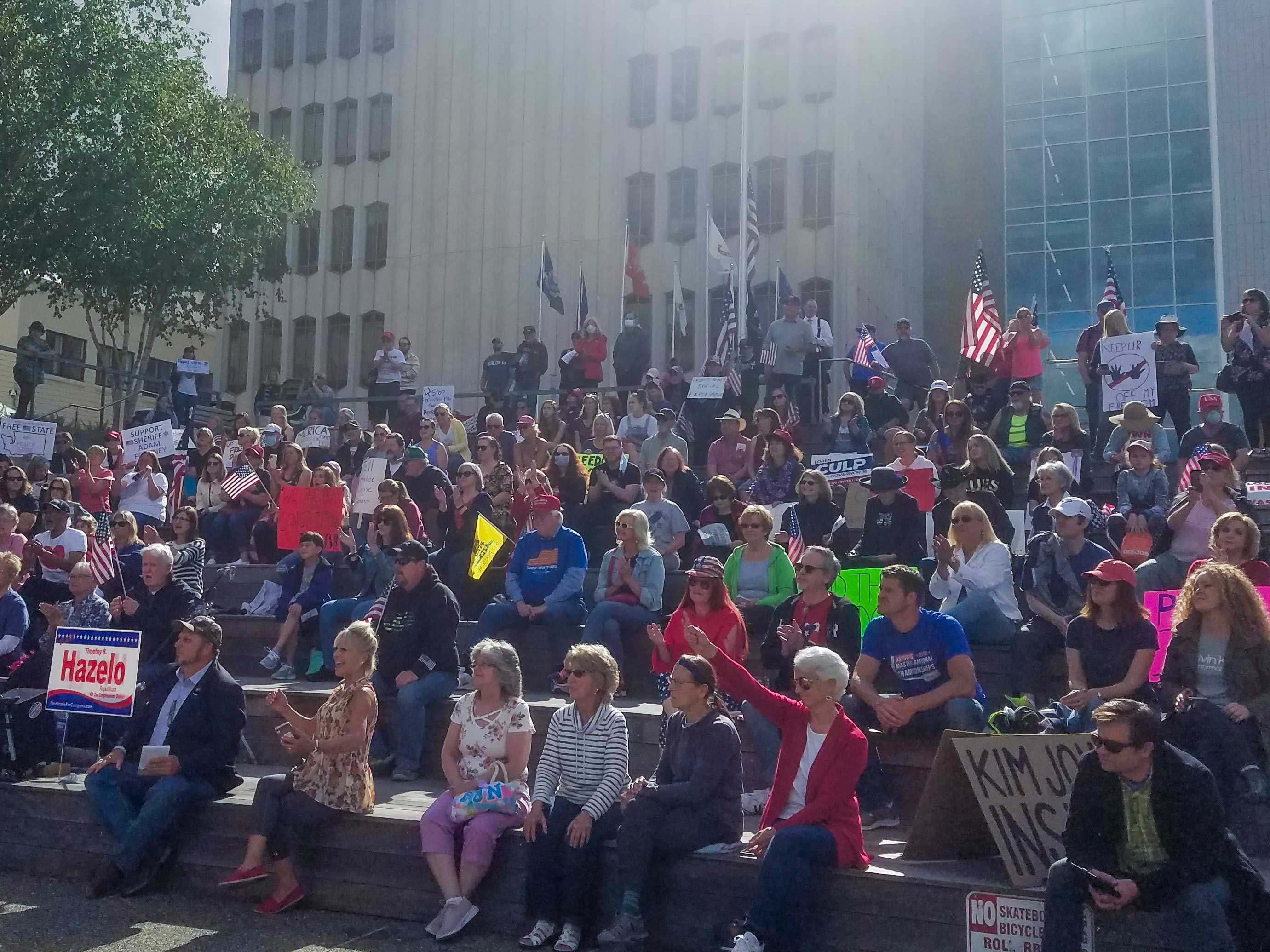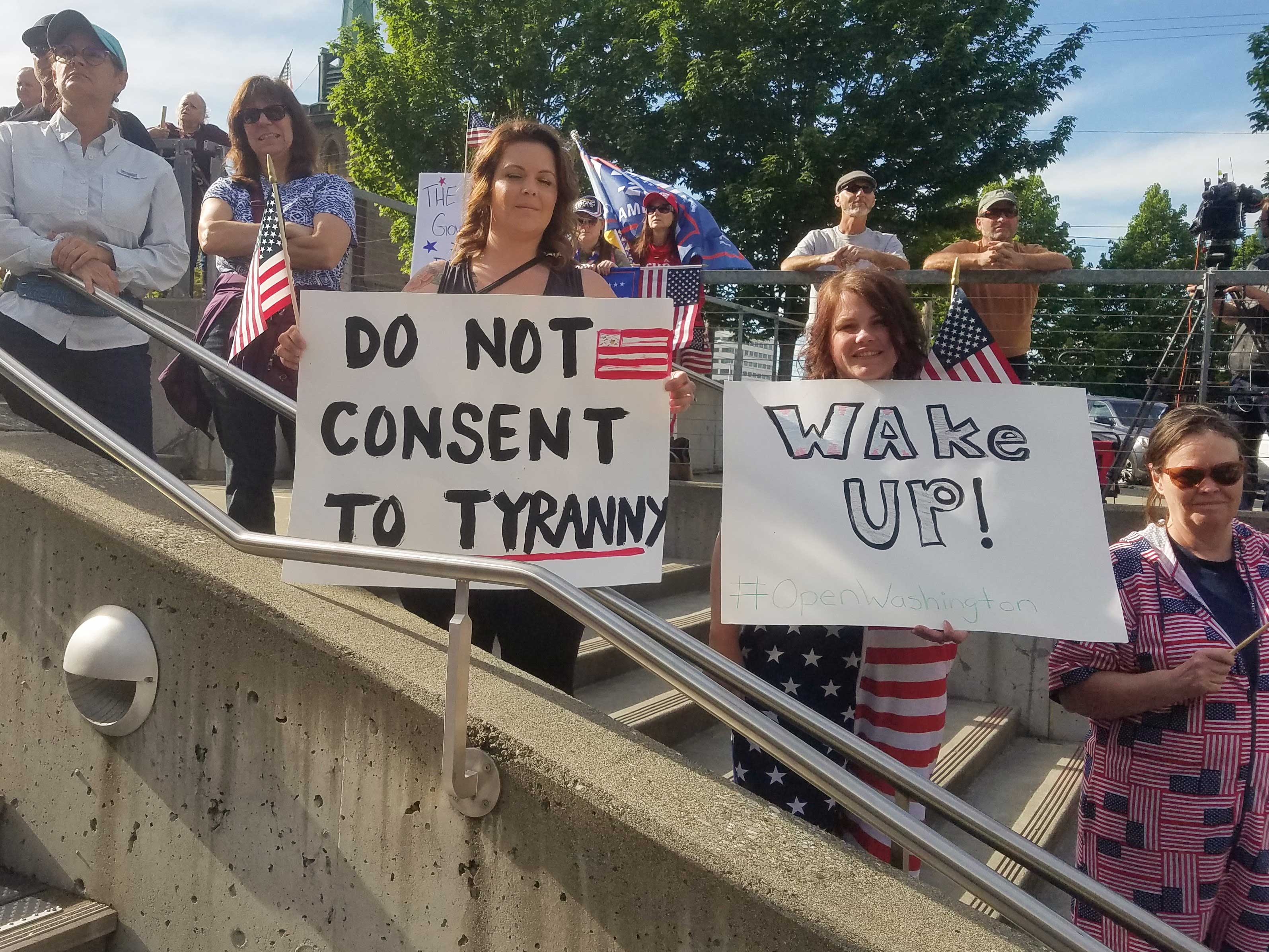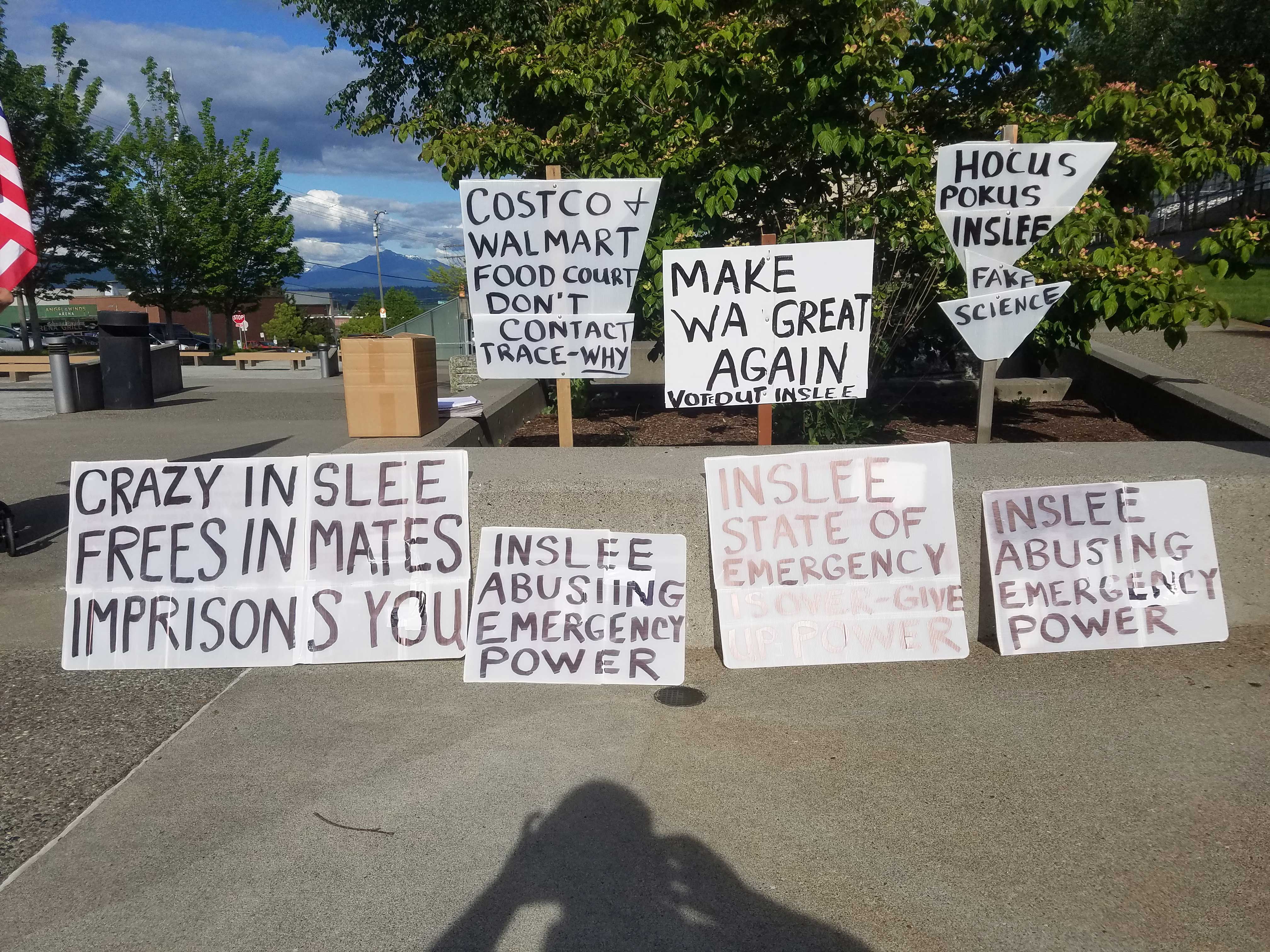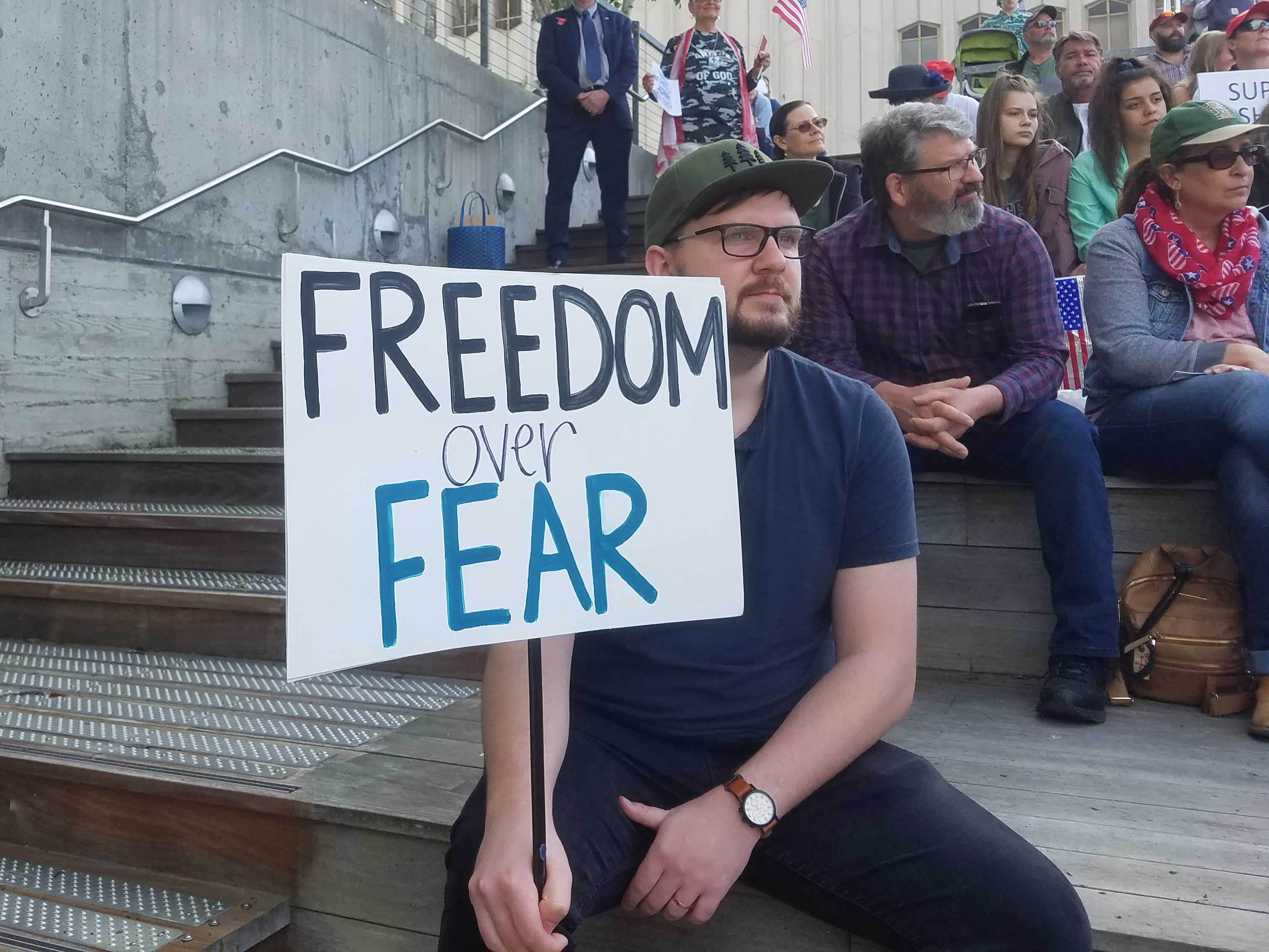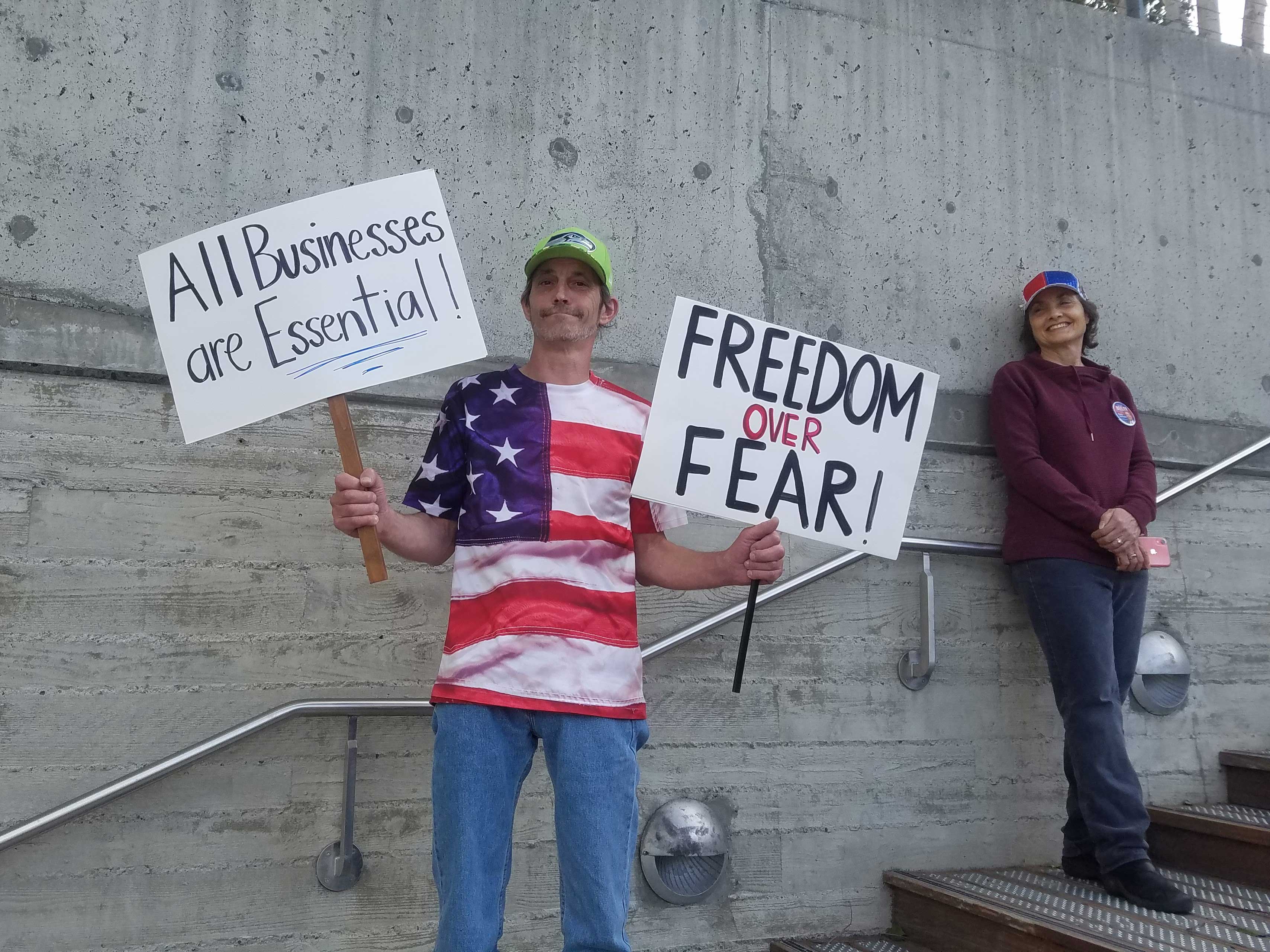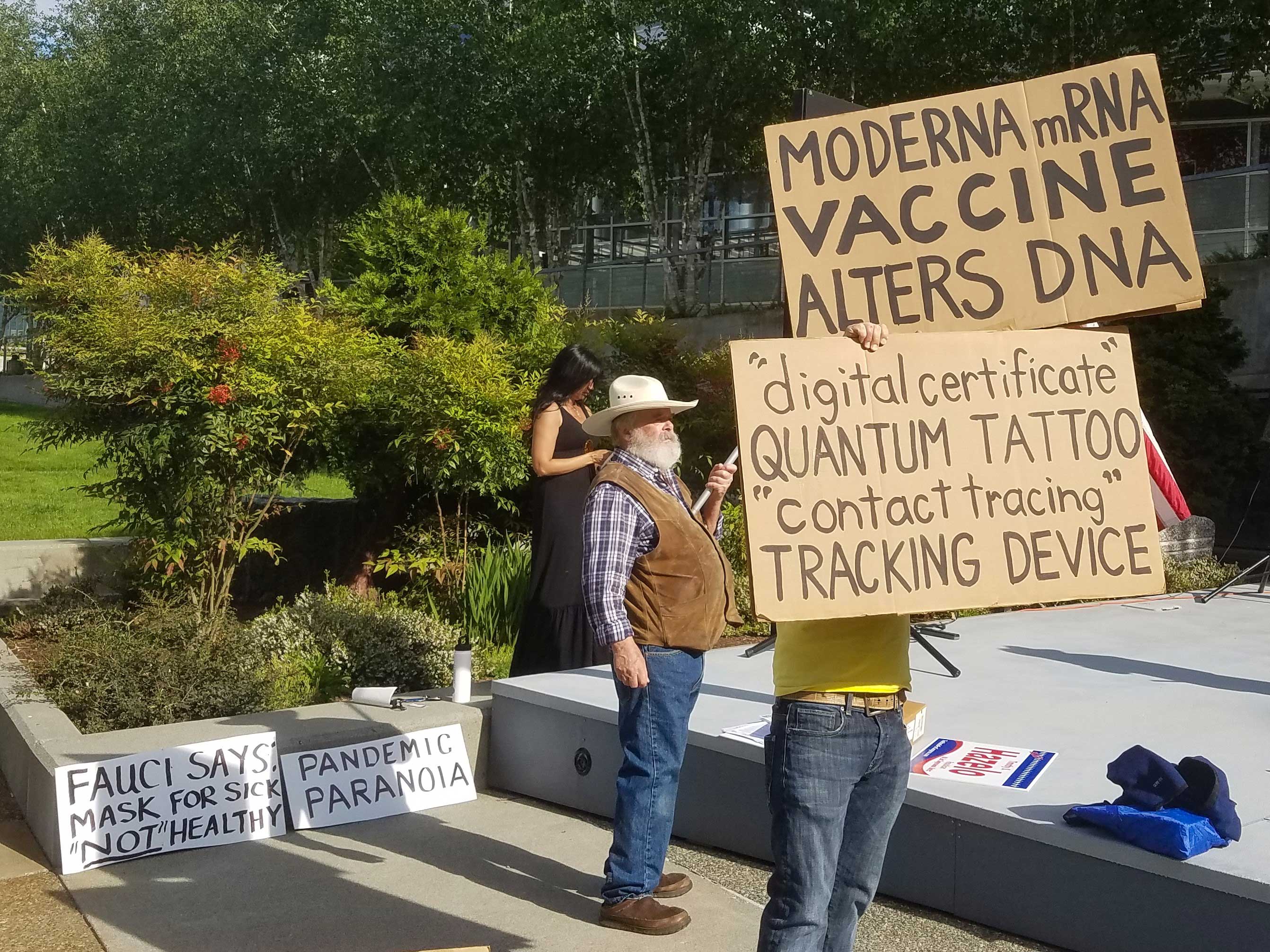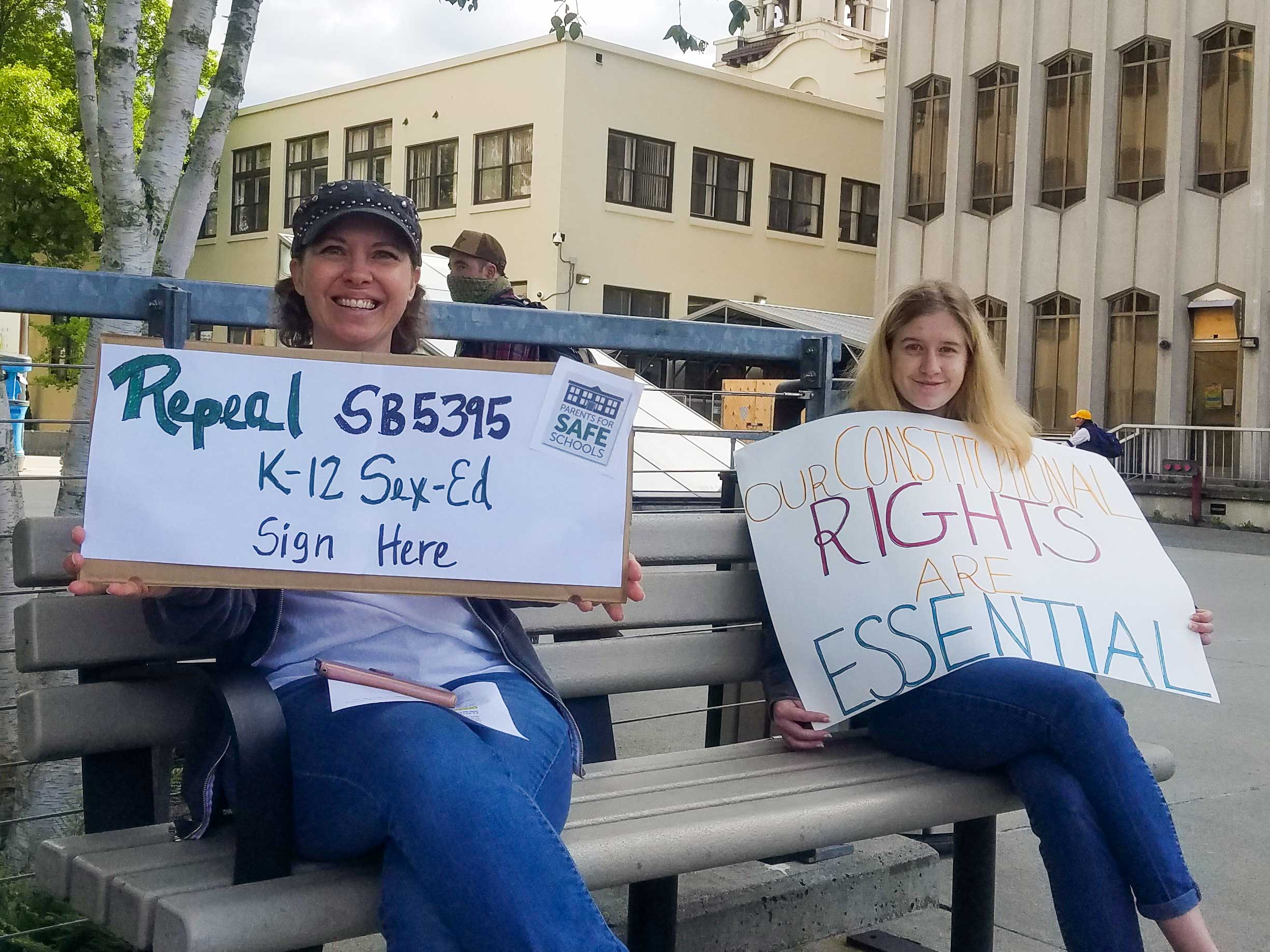 crowd0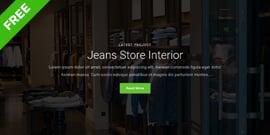 fortunato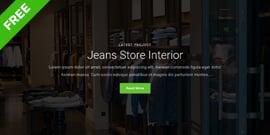 crowd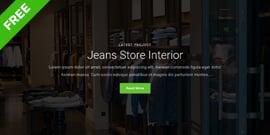 crowd2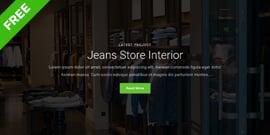 crowd3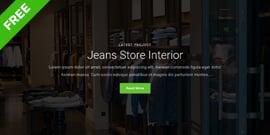 noinslee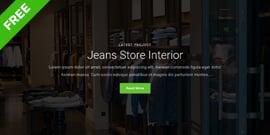 freehugs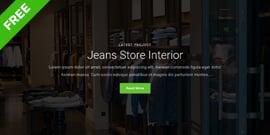 haircut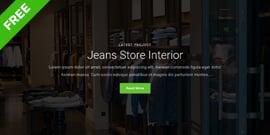 Chris Summitt, an Everett resident told us he is attending the rally as a show of solidarity with business owners. "I am here so people can see they are not alone. The government must let businesses do what is needed to get back to work."
Linda Browning, an Everett salon owner, encouraged attendees to not live in fear. She stated that the media and elected officials are suppressing COVID-19 treatment. "They are suppressing the benefits of Hydroxychloroquine," said Browning.
Many of the attendees we spoke with were from Everett and said this was their first rally. All felt Governor Jay Inslee was not listening to constituents. "I do not want your money… I want to get back to work," said Tawny of Everett.
Mindie Wirth from Parents for Safe Schools, sponsor of Referendum 90, also addressed the crowd. She shared with the crowd that earlier this week the Washington Catholic Conference has backed the referendum and will asked their members to support it.
Referendum 90 is a statewide measure against ESSB 5395 – the state-mandated, K-12 sex education bill passed by the Legislature earlier this year. Parents for Safe Schools has collected over 60,000 signatures. The group must gather roughly 130,000 valid signatures to put R-90 on the Nov. 3 ballot.
Several attendees we spoke with were concerned about rumors of juvenile quarantine facilities. We asked Representative Carolyn Eslick (R-39), who was attending the rally with her husband, to address the rumor.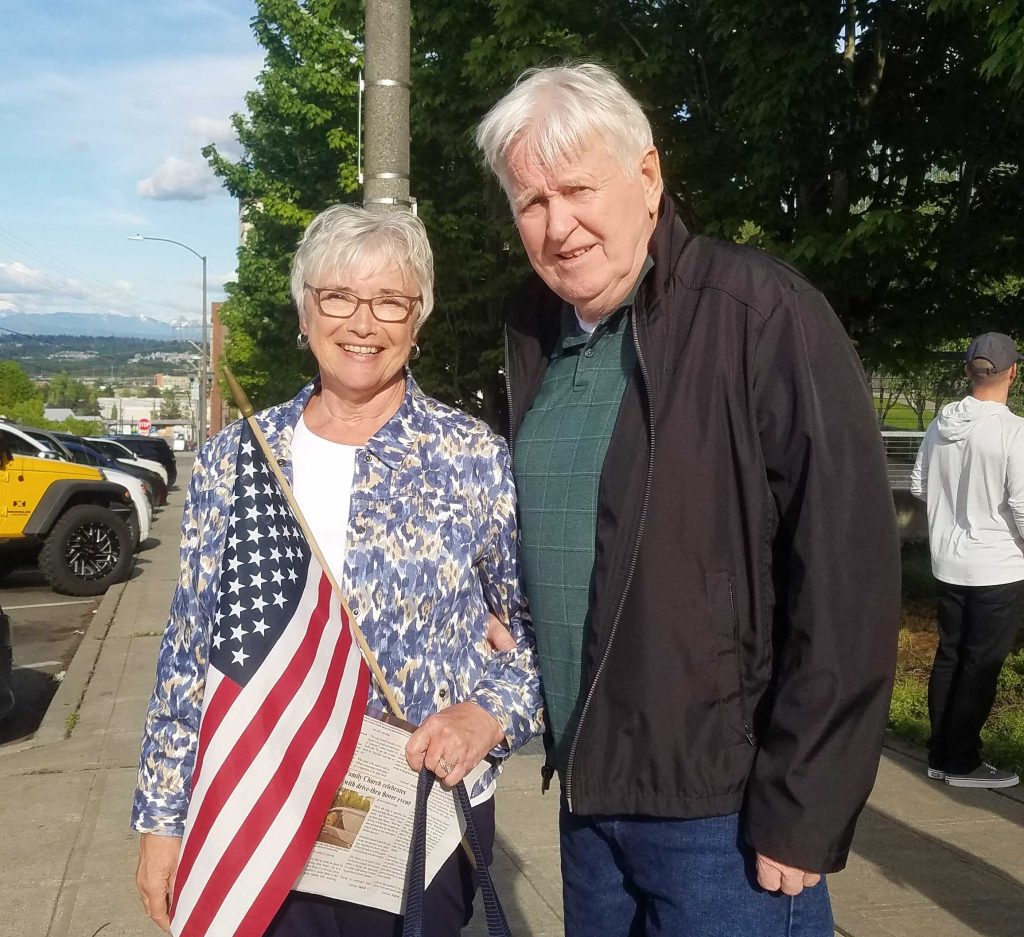 Eslick said, "A constituent contacted me regarding a job posting for COVID-19 Social Service Specialists from the Department of Children, Youth, and Families (DCYF). After speaking with the Director of DCYF, I was told it was put online mistakenly and was for COVID-19 children in foster care."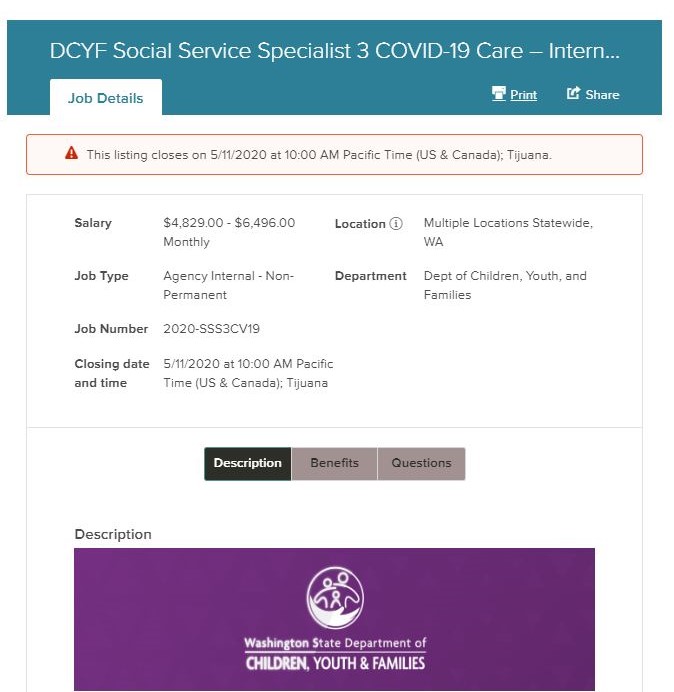 According to the job posting, the desciption stated, "We are looking for current DCYF Social Service Specialist 3's to care for children who are either COVID-19 positive, or who may have been exposed to COVID-19."
The work locations mentioned in the posting were:
Cedar Springs Camp, 4820 State Route 92, Lake Stevens, WA 98258
Visitation Center, 4045 Delridge Way SW, Seattle, WA 98016
Bethel Church, 600 Shockley Road, Richland, WA 99352
Eslick continued, "I then asked how many cases of COVID are in the foster care system. I was told zero. I was also told this was a precaution just in case it happens. I do not think they will continue with this. I will stay on top of it."
Blodgett told us she intends to continue with routine rallies throughout Snohomish County. "We need to educate everyone and to listen to the voices of Snohomish County residents and business owners."