City of Mukilteo approves $43.6M budget for 2021
By Mayor Jennifer Gregerson | City of Mukilteo
Mukilteo, Wash. — Last night, December 7, following nine weeks of public hearings, the Mukilteo City Council adopted the final 2021 Budget in the amount of $43,612,116.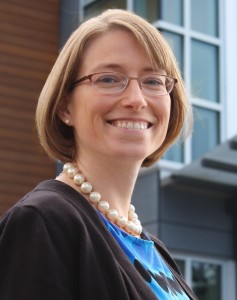 "As the Budget Hearings come to a close, I am pleased that the approvals made at last night's Council meeting hold true to the values of our shared vision for Mukilteo; a sustainable well-run city with safe, strong neighborhoods," said Mayor Jennifer Gregerson.
The Mayor presented a budget in early October with three goals: a focus on core services, to identify all possible savings and communicate impacts to services, and to seek funding options to continue preferred levels of city services where possible.
"I am proud of the collaborative effort of our Council and city staff to reach a conservative budget that meets the time we are in," Gregerson said.
Highlights from the budget include significant capital projects and funding for priorities. This year will mark completion of the Safe Routes to School sidewalks and pedestrian signals for 76th Street SW and opening of the Harbour Reach Corridor Project which will connect Beverly Park Road and Harbour Pointe.
Public safety was a priority for the Mayor and Council. The Council made no cuts to the Police and Fire Department budgets during their review. The budget includes new funding for Police training will focus on high-stress situations, retains the Victims Coordinator, Crime Prevention efforts, and the School Resource Officer.
Though Rosehill Community Center will be fully closed until April 1, staff will be ready to open the doors when safe and welcome the community back.
Finally, the budget is fiscally responsible, projected to end the year with 3.2 months of operating costs remaining in reserves. It mirrors the successful 2020 Budget, which turned $354,000 back into reserves.