ALL CLEAR in bomb threat in downtown Leavenworth
By Mario Lotmore | Lynnwood Times Staff
Update 4:48 a.m. Wednesday, Dec. 30, 2020: Washington State Patrol Bomb Team gave the ALL CLEAR in bomb threat in downtown Leavenworth. Highway 2 and downtown corridor are reopen to commuters. Chelan County Sheriff's Office conducting an investigation. See press release below.
Update 3:45 a.m. Wednesday, Dec. 30, 2020: Around 3 a.m. Cascade Medical Center was told by authorities to lift its shelter in place. The hospital is back open to the public.
Update 1:45 a.m. Wednesday, Dec. 30, 2020: City webcams show what looks like bomb sniffing police dogs are on the scene in downtown Leavenworth.
Leavenworth, Wash., – December 29, 2020 – At 8 p.m. a bomb threat came in from a blocked number into RiverCom Dispatch. The caller was identified as male and the phone number blocked.
According to the Wenatchee World, Undersheriff Jason Mathews of the County of Chelan, said the caller told dispatch, "I'm not (expletive) around, it's inside the…"
Leavenworth is located on U.S. Route 2 about 22 miles northwest of Wenatchee, WA. The city is know for its Bavarian style town center and is a major tourist destination in the state. Leavenworth hosts an annual Bavarian Christmas celebration and one of the largest Oktoberfest celebrations in the country.
In a post on the City of Leavenworth's Facebook page, it is mentioned that the threat stated the bomb was left in a garbage bin on 800 block of Front Street.
Downtown Leavenworth has been evacuated and the Washington State Department of Transportation has closed Highway 2. Traffic from Highway 2 is being diverted around Leavenworth. The Cascade Medical Center is under lockdown.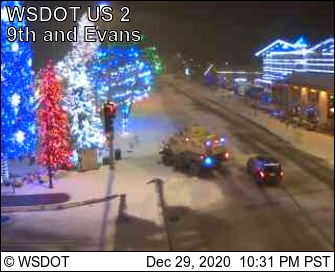 Several Chelan County Deputies, Washington State Patrol officers and at least one Moses Lake bomb technician with the Washington State Patrol is at the scene awaiting a second bomb technician from western Washington. Local authorities will conduct the search for an explosive device when the second bomb technician arrives.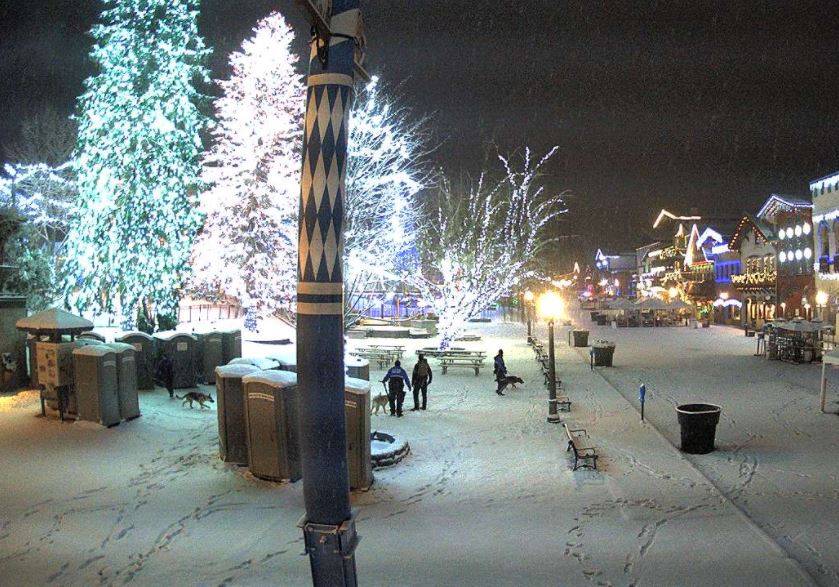 A command post has been set up at Fire Station #3. Residents outside the downtown corridor are asked to shelter in place. As of 12:41 a.m. Wednesday, December 30, 2020, no one has been arrested or detained in connection to the bomb threat.
Chelan County Sheriff's Office Press Release