Best recipient of FBI NEIA's 2020 Law Enforcement Ethics Award
By Mario Lotmore | Lynnwood Times Staff
December 31, 2020 – The recipients of the 2020 FBI National Executive Institute Associates' Law Enforcement Ethics Awards are retired Seattle Police Chief Carmen Best, and Officer David W. Griffin, DeKalb County Police Department in Georgia.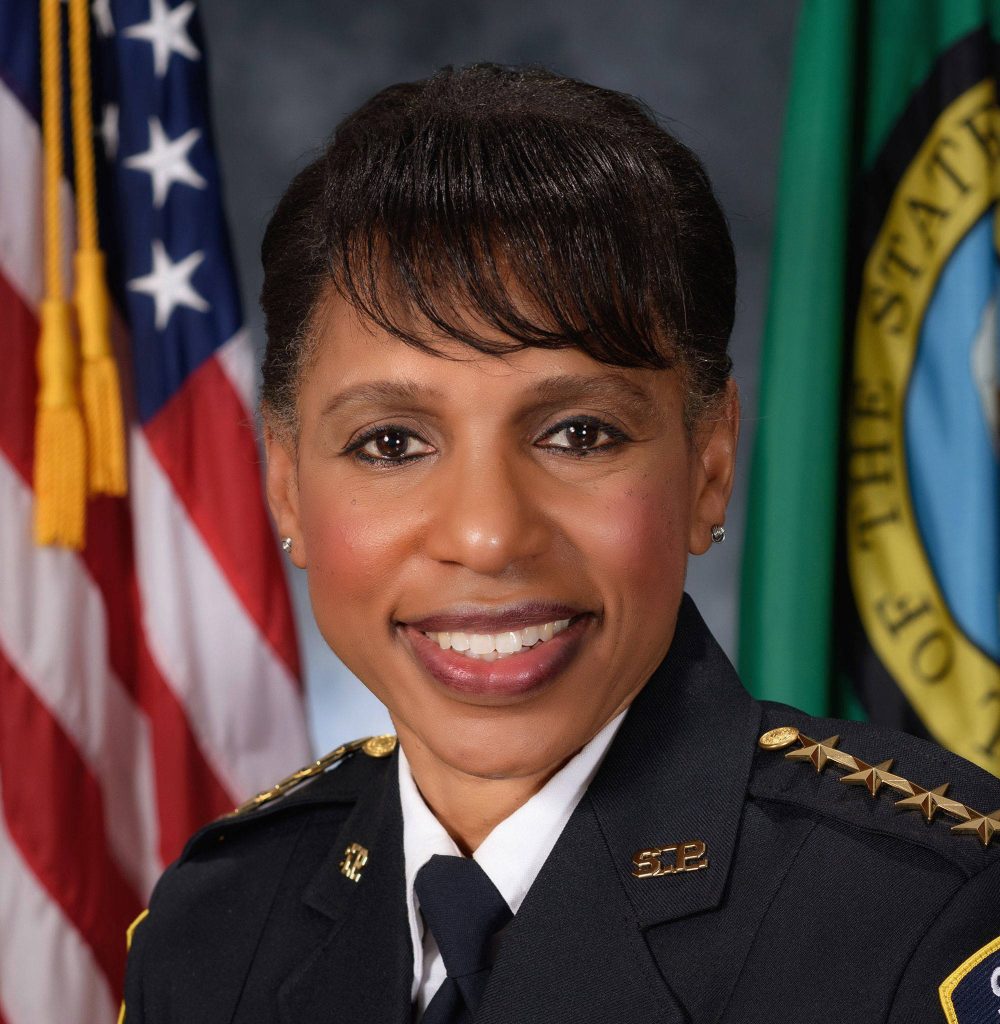 According to the announcement, "It is noted that the NEIA has in the past favored providing the Ethics Award to line or supervisory level personnel. However, it is believed that Chief Best is especially deserving of this award for her steady, extraordinary, highly ethical leadership of the Seattle Police Department from May to September 2020."
If you recall, during the months of May to September, peaceful demonstrations protesting the death of George Floyd turned into rioting which led to the creation of the city-sanctioned Capitol Hill Autonomous Zone. Chief Best navigated complicated and conflicting political demands between residents, activists, business owners, city councilmembers and the city of Seattle's mayor.
As Seattle was thrust into the national spotlight, Best took a strong position of centered reason and balance, resisting efforts to further undermine public safety.
In September, Chief Best, a role model for thoughtful and equitable policing, retired and Seattle Mayor Jenny Durkan appointed Deputy Chief Adrian Diaz to succeed Best as the interim Chief of Police.
What is the NEIA
The FBI National Executive Institute Associates (NEIA) is a private, non-profit organization, of chief executives of the largest law enforcement agencies throughout the U.S., Canada, Australia, and Europe. Representing a broad range of key Federal, state and local agencies, these top officials, totaling more than 1400, are all graduates of the FBI's National Executive Institute (NEI), an intensive, three-week leadership training program held at the FBI Academy at Quantico, Virginia.
Established in 1976 in response to the Major Cities Chiefs' Association's (MCCA's) request for a program designed specifically for the Nation's highest ranking law enforcement executives, NEI soon opened its classes to international students. Today, 39 classes have graduated from NEI, which is widely recognized as one of the world's premier law enforcement leadership training programs.
What is the FBI NEIA Ethics Award
The FBI National Executive Institute Associates (NEIA) annual Law Enforcement Ethics Award honors a law enforcement officer who has maintained the highest ethical standards in performing his or her responsibilities by consistently displaying the following core values:
Integrity– Is a role model for the community demonstrating high moral and ethical standards. Is honest and sincere in dealing with others, and ensures the public trust;
Respect– Values cultural diversity and treats all people with compassion, tolerance and dignity;
Fairness– Is committed to upholding the constitutional rights of all people in an objective and impartial manner. Treats people with courtesy and avoids discrimination based on race, sex, age, gender or gender identity.
Service – Insists upon the highest standards of professional performance and demonstrates personal dedication in improving the quality of life in the community.
Criteria for Nomination
In addition to adhering to and demonstrating these core values, nominees should be officers who:
Display the ability to lead by example by encouraging ethical and moral behavior;
Participate in activities that promote good will and the public trust;
Are nominated by a member of the FBI National Executive Institute Associates, Major Cities Chiefs Association, or Major County Sheriffs of America.