Team R.E.A.L. moving Lynnwood closer to being an inclusive city
Noel Pai-Young and Mario Lotmore | Lynnwood Times
Lynnwood, Wash., March 15, 2021 – BDS Planning and Urban Design (BDS), a Seattle based firm, was awarded a contract to conduct a Community Equity Analysis that will identify opportunities of inequity within Lynnwood's policies, programs and services.
At the request of the city's Government Alliance on Race and Equity team, Team R.E.A.L., the assessment aims to provide an understanding to the level of inclusion – safety, livability, and welcomeness – experienced by Lynnwood's diverse communities.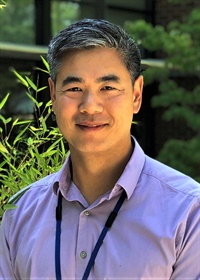 Evan Chinn, Human Resources Director for the city of Lynnwood and one of the Project Managers for the Community Equity Analysis effort, shared with the Lynnwood Times that to implement racially equitable policies, there needs to be some baseline information of how all residents feel about the city and its services.
"We requested the survey because of Team REAL's vision and to better serve our community," said Chinn. "This is in line with the City's 2018-2022 strategic priority to: Be a safe, welcoming, and livable city."
Chinn added, "We know that outcomes are not equitable for all people across the city."
According to the contract, BDS will partner with local community groups to poll 300 residents between spring and summer of this year. Each respondent will be given a $15 incentive to participate. Translation services will be available for those participants who need it.
Only those residents, including city employees, who live within the Lynnwood City limits can participate in the survey.
Focus groups will then be used to gather a more in-depth understanding from those respondents who feel Lynnwood is not inclusive. From its findings, Chinn and BDS will development a strategy that will be presented to Lynnwood's City Council by late June or July.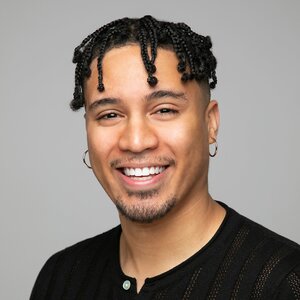 BDS Project Manager Ishmael Nunez stated in an email to the Lynnwood Times, "Focus groups provide the opportunity to dig deeper into emerging themes and gather an additional layer of information not captured by the surveys through dynamic and facilitated conversations."
Incorporated in 2015, BDS Planning and Urban Design specializes in community development services, specifically in inclusion, consensus facilitation, organizational development, and place management.
Some of its clients have included: King County, City of Tacoma, Port of Seattle, and the City of Seattle. Click here for a list of past projects.
"BDS has a knack for finding common ground between voices that are not typically allied. We help clients work through conflicts and build strong coalitions, often among unlikely partners, around contentious public decisions and policy initiatives," states its website.
Critics point to the contract's overall $40,000 cost of which $30,050 is allocated to conduct the survey and subsequent focus groups. Click here to view the BDS contract.
"This survey is considered a best practice by proponents of social justice and equity," said Chinn. "It is a way to understand how we better connect with and serve our community and gauge the sentiment around equity and inclusion of our residents from many different communities as they live, work and play in Lynnwood."
Lynnwood is not unique in its effort to building an inclusive city. In 2012 Renton adopted into its mission statement and business plan a commitment to being an inclusive city. In 2017, Mayor Denis Law proclaimed Renton to be an inclusive city.
What is Team R.E.A.L.
Team R.E.A.L. (Racial Equity Action Lynnwood) was formed in 2019 and consists of twelve Lynnwood employees on a volunteer basis who, according to the city's website, were trained in "building skills and strategies for the implementation of equitable government practices."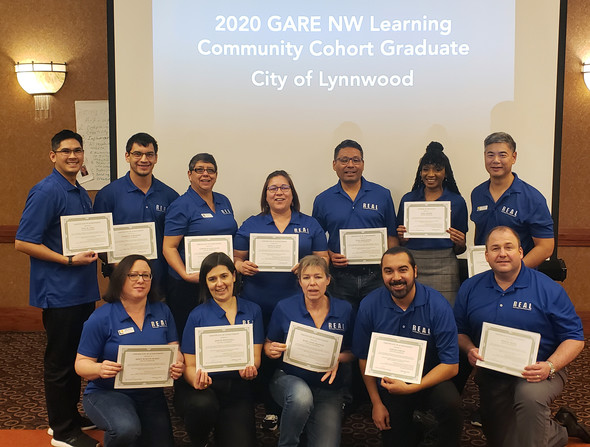 Below are some of Team R.E.A.L.'s accomplishments in just two years since its inception:
Employee Training: Team R.E.A.L has conducted several workshops on the Role of Government in Moving Racial Equity Forward. This training has been offered to all City Council Members, City Leadership & Directors, Supervisors, and is now being offered to all staff members and volunteer Board and Commission members.
COVID Response: Team R.E.A.L members participated in the committee to develop the CARES Act Funding Community Assistance program and helped select the Communities of Color Coalition as the city's non-profit agency to distribute rental assistance grants of $250,000 to our community members in need.
Outreach on Housing Action Plan: A Team R.E.A.L member was part of the Housing Action Plan team that conducted extensive outreach in English, Spanish and Korean.
Police Department: The Lynnwood Police Department is now inviting a Team R.E.A.L member to participate in the department's Command Oral Board interviews for new officers, and LPD now invites a member of the Diversity, Equity & Inclusion Commission to participate in promotion assessments.
Rain Gardens: The City's Rain Garden program was evaluated through a Racial Equity toolkit. As a result, staff will focus on community engagement and program sites in South Lynnwood's schools, businesses, and with families.
PSA Video: Team R.E.A.L members participated in the creation of a video message of support to our Asian American community members in response to a rise in anti-Asian crime. The PSA video was created in collaboration with HR, Executive Office and Lynnwood Police Department.
Hiring: Human Resources is working on an inclusive hiring project which will be piloted with Team R.E.A.L. Additionally, leadership team members and supervisors have received Unconscious Bias Training.
Performance Evaluations: Human Resources' new employee evaluation tool features integrated Racial Equity competencies. This new evaluation system was launched early this year.
Lynnwood Public Affairs Officer Julie Moore shared with the Lynnwood Times, the importance of partnering with the community to add perspectives that consider intersections that come along with race to improve outcomes for all.
"We are responsible for taking care of all the people in our community… So how do we figure out who's not being served? Who's being underserved? How do we make sure they're receiving what they want and need from the city government?"
Moore added, "We are changing our systems and institutions, so all residents of Lynnwood have equal opportunities to thrive… As we consider different outcomes based on race, it also looks at and aims for better outcomes by taking into consideration gender, age, sexual orientation, religion, veteran status, disability, immigration status, etc."
Next Steps
Currently, BDS and Team R.E.A.L. are finalizing the survey questions along with its outreach strategies. The results of the survey will help shape the work scope for the proposed Race and Social Justice Coordinator position that is currently on hold by the city council.
The next business meeting of the Lynnwood City Council is 6 p.m. on March 22.