Mill Creek proposes ordinance to re-criminalize drugs
By Kienan Briscoe | Lynnwood Times Reporter
Mill Creek, Wash. – In response to the February 25 ruling by the Washington State Supreme Court which eliminated any criminal penalties for simple possession of a controlled substance without a prescription, an ordinance was presented at the Mill Creek City Council on March 23 in support of re-criminalizing simple drug possession.
To view the Mill Creek ordinance that will re-criminalize simple drug possession click here.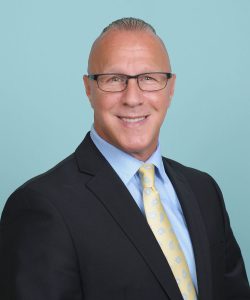 Mill Creek Councilman Vincent Cavaleri introduced the ordinance by readdressing the State v. Blake case in which, during a legal detention and lawful search of an individual, Shannon Blake was found to have drugs in her front pockets and was charged with possession of controlled substance. Her argument was that the pants were not hers and that she had acquired them from a secondhand store, unknowing of the controlled substance found in the pockets.
"The not my pants defense has been tried hundreds of times and has been unsuccessful. This has been one of the times it has been successful," prosecutor Chad Krepps said. "The Supreme court decided it criminalized what they deemed innocent conduct. Her (Blake's) position was that she just bought the pants from a secondhand store. She didn't use controlled substances and had character witnesses indicated she didn't use the controlled substance."
According to Krepps, under previous law, an innocent possession is just as criminal as an intentional possession.
On February 25, the Washington State Supreme Court ruled in the case of State v. Blake, No. 96873-0, that RCW 69.50.4013(1) – the statute that criminalized the possession of a controlled substance without a prescription – exceeds the state's police power and violates the due process clauses of the state and federal constitutions.
The 5-4 decision by the Justices concluded that for decades Washington state legislators were aware that the statute did not include "an intent requirement" and hence also violated the requirement for uniform interpretation of the Uniform Controlled Substances Act among the states.
Therefore, the entire statute was ruled to be unconstitutional.
"I don't think anyone would deny we are in the middle of a drug epidemic," Cavaleri told the council, "I would categorize it as a drug pandemic in our community. Drug overdoses and suicides have reached numbers that we have never seen before. Addiction is not getting better, it's getting worse. The potency of the narcotics is more lethal than it's ever been before and COVID has only amplified it."
Cavaleri proposed to uphold possession charges, reducing the penalty from a felony to a gross misdemeanor punishable to a max sentence of 365 days in jail with a disputable fine, and argued that the court's ruling manages to undermine the ruling of the legislative branch and its ability, under the constitution, to make laws. According to Cavaleri, over 90% of people in treatment programs are from law enforcement intervention or court programs and these are the vital conduits to getting the help they need.
"We're essentially the tip of the spear for crises and drug management. This court ruling serves to undermine the community's role and the police itself. Substances like heroin, meth, cocaine, [and] pills can be possessed without consequence," Cavaleri said.
The city of Marysville was the first to issue a similar ordinance, bringing it to the public's attention two weeks ago.
Simple drug possession was one of the lowest felonies at class C. However, until the legislature addresses the lack of a statute, law enforcement agencies will be forced to use other charges that are similar but with heavier consequences.
Individuals with simple drug possession charges can now be charged with intent to distribute, intent to deliver, conspiracy to distribute, conspiracy to deliver and the manufacturing of a controlled substance.
Drug availability will be more prevalent simply because it's legal to walk around with it, according to Cavaleri.
"The amount of peripheral crime that comes from drug abuse or drug use accounts for about 75% of all police calls and interactions," said Cavaleri. "This will undoubtedly get worse. Do we want a society where people can walk around with heroin and methamphetamine in their pockets, perhaps with their children having access to it, perhaps having their siblings having access to it?
Mayor Pro Tem Stephanie Vignal responded with concerns about the council making a decision that may not be in agreement with possible future state legislation.
"Will this make our arrests go up and do we have the financial budget to meet this increased demand?" Vignal asked.
Prosecutor Krepps responded that there may be some additional city costs for testing for controlled substances but in terms of case increases, Mill Creek Police Chief Jeff Young shared that because typically a dozen cases per year are brought to felony review, the impact, if any, would not be huge.
Councilman Mark Bond, identifying as 'somewhat libertarian' and believing responsible adults should have the right to use recreational drugs in the privacy of their own home, was in support of the ordinance.
"I support adults making decisions for their own life even though some of us might view those as harmful," Bond said. "It's a very complicated problem. If it wasn't, we would have already fixed it. I support this because it gives our officers tools."
Currently three bills have been introduced at the state legislature to address the lack of a simple possession of a control substance statute – SB 5468, SB 5475 and SB 5476. All three add the word "knowingly" to the RCW, which if passed, would be the "intent" portion of the law. Local ordinances would be preempted by the state law.
However, SB 5476 proposes the decriminalization of personal use amounts of a controlled substance. The bill is scheduled for public hearing Wednesday, March 31 at 1:30 p.m.
Currently we are in a 'holding pattern', according to Krepps.
"I think this legislation gives people the tools to help people in their moment of crisis," Councilman Adam Morgan responded, who has seen the effects of addiction firsthand in his father and friend.
Cavaleri has been vocally anti-narcotic over the years. Like Lynnwood, Mill Creek is one of the few Washington cities that does not have a recreational marijuana store within its city limits. The city council will revisit this ordinance the first week of April.