UPDATED 8:42 AM April 14, 2021: Added to the article that Lake Stevens passed a similar ordinance on March 23, 2021 with a vote of 5-2.
MILL CREEK, WA – The City of Mill Creek passed an ordinance Tuesday, April 13, making knowing possession of a controlled substance a crime following weeks of debate and discussion. The vote passed with 4 yeas, 2 nays and 1 abstention.
To view the ordinance in its entirety click here.
On February 25, 2021, the Washington State Supreme Court ruled that RCW 69.50.4013(I), the statute that criminalized the possession of controlled substances without a prescription, exceeded police authority and violated the due process clauses of the state and federal constitution following a decision made in State v. Blake.
As stated in the Mill Creek Agenda Summary, concerns have been raised that the absence of a simple possession statute could impair the City's ability to address the challenges from the increased use of controlled substances by making it more difficult for law enforcement to direct individuals who knowingly possess controlled substances toward treatment and other means of assistance.
The Mill Creek ordinance to re-criminalize simple possession was introduced by Councilman Vincent Cavaleri at a City Council meeting held March 23, 2021, directing staff to prepare an ordinance that would make possession of controlled substances a crime and which would include a knowledge element necessary to satisfy constitutional due process standards.
The ordinance was drafted and presented to the council on April 6, receiving input from Chief of Police Jeffery Young, Prosecutor Chad Krepps and City Attorney Deddinger. A decision was not made at that time to allow the ordinance any necessary revisions and Mayor Pro-Tem Stephanie Vignal, who was not in attendance, an opportunity to vote.
The key provisions of the ordinance were the following:
Making it unlawful to knowingly possess a controlled substance or to possess a controlled substance with intent to use it unless the substance was obtained directly from, or pursuant to, a valid prescription or order of a practitioner while acting in the course of his or her professional practice
Setting the penalty for a violation as a gross misdemeanor punishable by up to 364 days in jail and a $5,000 fine
Adopting by reference RCW 69.50.360; RCW 69.50.4014, and several other statutes regarding controlled substances and drug paraphernalia
Making it unlawful for a person under twenty-one years of age to possess with intent to use marijuana, marijuana-infused products, or marijuana concentrates, violation of which is a misdemeanor punishable by up to 90 days in jail and a $1,000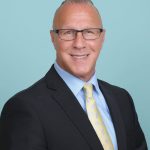 "I am absolutely delighted the city of Mill Creek was able to criminalize possession of narcotics in last night's council meeting. Our goal and our commitment must always be public safety first, that is what the citizens expect and that is what I've promised them," councilman Vincent Cavaleri said in an official statement provided to the Lynnwood Times. "Thank you to the Mill Creek city staff who provided support and helped craft this legislation."
Ordinance No. 2021-871, which amends Chapter 9.04 of the Municipal Code criminalizing the possession of a controlled substance without a prescription, will go into effect immediately.
Mill Creek becomes the third city in Snohomish County following Marysville's and Lake Steven's lead to re-criminalize simple possession of a control substance.