Mead and Nehring encourage local youth to engage in political discourse
By Seth Wonderly | Lynnwood Times Reporter
Marysville, Wash., – On Wednesday, March 31 students from Marysville School District hosted a virtual Town Hall on civil discourse and community outreach. Snohomish County Councilmembers Jared Mead (D) and Nate Nehring (R) discussed how local youth can engage in political discourse in a tense, hyper-partisan landscape.
"[Civil Discourse] is the ability to talk with one another on important issues of the day in a respectful way, even if we disagree," said Councilman Nehring, who represents District 1.
"Politics shouldn't dominate our lives to a point where we're only able to interact with people we agree with."
Councilman Mead, who represents District 4, said that Civil Discourse is arguing in good faith and giving your political opponents the benefit of the doubt.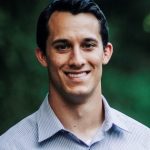 "We have to meet people where they're at in conversations," Mead said, "Don't assume they are a bad person, and don't force them to prove to you that they're not a bad person."
The Town Hall is just one event in the councilmember's ongoing community lectures on civil discourse. According to Mead, the conversation was sparked by a joint Op-Ed the councilmembers published in the The Daily Herald. After the January 6 U.S. Capitol Riots, Mead and Nehring shared concern that the effects of divisive partisan rhetoric on youth entering politics.
"It's sad that the hyper-partisan nature of politics is turning off young people to politics," Nehring said, "We need more young people in politics, not less."
Both councilmembers speculated that partisan bias in mainstream news sources and the dehumanization of people on social media play a key role in dividing people.
"It's so much easier now to find a place on the internet where everyone else agrees with you," Mead said. He encouraged members of Gen Z to remain "intellectually curious" when engaging with radical political discussion on the internet.
"[Radical opinions] can change as long as you're open-minded," added Mead.
The Town Hall host, Claire Michal, is a civics student at Marysville Getchell High School and co-founder of the Future Voters Club. Michal started the bipartisan club with other students to "start a dialogue and connect with peers" on political issues without falling prey to partisan vitriol.
In addition, councilman Mead is organizing a Youth Advisory Board to get local youth more invested in local politics.
"[The Council] invites youth to the table to discuss policy issues from their perspective," he said.
The councilmembers also stressed the importance of marginalized communities and people of color in civil discourse.
"As elected officials…it's our responsibility to represent all constituents regardless of color, and be more intentional in reaching out to marginalized groups," Nehring said. Since the Snohomish County Council is all-white, Councilmember Mead said it was "even more important" to bring in those marginalized voices.
The goal of these efforts, according to Nehring is to equip young people for politics by teaching them "how to think, and not what to think."