Edmonds, Wash., May 18, 2021 – A 34 year-old Edmonds man is in custody and being held in the Lee County Jail in Florida awaiting an extradition hearing to Washington State for charges of Child Rape and Child Molestation. Edmonds Police worked with members of the Snohomish County Violent Offenders Task Force (VOTF) who have a partnership with the U.S. Marshall's Service.
The suspect was determined to have fled Washington and was on a boat in Florida. U.S. Marshall Deputies in Florida located the suspect on his boat in the waters off the Florida Coast and took him into custody without incident on Sunday. The Lee County Sherriff also assisted.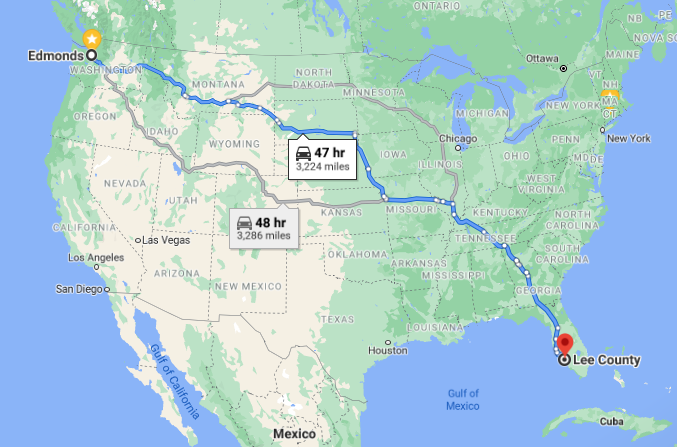 The investigation started in Edmonds in January of this year when the victim's mother reported the incident to Edmonds Police patrol. Detective Stacie Trykar continued the investigation and developed probable cause to arrest the suspect for 2nd degree Rape of a Child and 1st degree Child Molestation. The victims were the 11 and 13 year-old children of the suspect's ex-girlfriend.
The Edmonds Police Street Crimes Unit worked diligently in an effort to locate the suspect. Their efforts determined that the suspect had fled to Florida and was preparing to flee the country via boat. Street Crimes then worked with the Snohomish County VOTF and their law enforcement partners in Florida in an effort to locate the suspect.
Once he was arrested, the suspect was transferred to the Lee county Jail where a detective from the Lee County Sherriff's office interviewed him. Detective Trykar was able to take part in the interview remotely. The suspect made many admissions related to the case and will now go before a judge in Florida related to the extradition process.
Detective Trykar is continuing the investigation in an effort to determine if there may be other victims.
---
Content Source: Edmonds Police Department Press Release