Primary Election 2021 Q&A
The 2021 Primary Election will be held on August 3 and local non-military ballots will be mailed to voters on July 15. In preparation for the 2021 Primary Election, the Lynnwood Times asked candidates questions to supplement the questions in your voters pamphlet.
The Lynnwood Times did not receive responses from the following 2021 Primary Election candidates:
Ron Wittock (Mayor – Everett)
Kevin Stoltz (Mukilteo – Council Position 2)
Tom Jordal (Mukilteo – Council Position 2)
Steve Schmalz (Mukilteo – Council Position 3)
James Rutherford (Lynnwood – Council Position 3)
Joshua Binda (Lynnwood – Council Position 3)
Lynnwood Candidates
The following 2021 Primary Election questions were asked the mayoral candidates:
Q1: What are your top focuses?
Q2: What makes you unique as a candidate?
George Hurst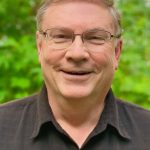 A1: Housing is number one. Right now almost all of the housing being built in Lynnwood is either market rate apartments and million-dollar homes. There are not any alternative housing options being built like condominiums, duplexes, etc.
Business recovery from the COVID-Economy is so important for Lynnwood. We need to reassess our business fees and determine if they encourage businesses to hire employees and provide those employees with wages that pay more than just the minimum wage.
Lynnwood is going to build a Community Justice Center. I want to create a Community Police Commission to guide the programs that will take place in that building.
We need to make sure our infrastructure is ready for the arrival of Light Rail in 2024.
A2: I am the only candidate with a BA and Master's Degree in American History which allows me to have a historic perspective on how government operates on a national, state and local level.
During my 6 years on the City Council, I have been able to serve on various regional boards and commissions. As Chair of the Regional Fire Authority, I was able to end 20 years of political stalemate and the City now has a more efficient fire service.
I spearheaded the compromise that consolidated two 911 call centers in Snohomish County expediting response times and saving tax dollars. I am able to encourage compromise decisions.
Christine Frizzell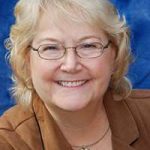 A1: I bring my passion for this city, my 40 plus years of finance experience, my leadership skills, my ability to collaborate, and my compassion for everyone who calls Lynnwood home. Change is the only constant that we have, and we must face our change head on.
Under my leadership we will examine our finances to ensure we are being the best stewards of the tax dollars we have been granted. I will continue to listen and learn from people of other races, cultures, religions, and political leanings.
I will work with our small businesses to increase their impact in Lynnwood. I will make changes that support the ideals of inclusion and equity in city hall and throughout our city. I will support our police and fire agencies as they provide safety and emergency services to our community in responsible and equitable ways.
A2: My strongest leadership skill is collaboration. I recognize that work done in the Mayor's office is more about team effort than solo action. We must have input from all levels of an organization whether it is a business, non-profit group, or government. We must be more inclusive in our meetings and decision-making processes. I have the endorsements of John Lovick, Cindy Ryu, Lauren Davis, Jesse Salomon, Stephanie Wright, and the Mayors of Everett, Mukilteo, and Mountlake Terrace among other community and elected representatives.
Jim Smith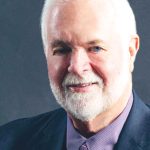 A1: My platform is simple. We need to put the people of Lynnwood first!
• Within the first year we will get 50% of our homeless street people into alternative arrangements and off of the streets.
• Within two years we will make Lynnwood the safest city in Washington…but we will start on day one.
• Within three years we will eliminate every Lynnwood Utility tax through frugal budgeting and spending.
Make Lynnwood the safest, most livable city in Snohomish County.
A2: With over 25 years on the Lynnwood City Council, I have by far the most experience to lead this City along with the heart to put our people of Lynnwood first.
For decades I have owned my own business in Lynnwood AND employed over 25 people at any one time.
My Bachelor Degrees from CWU (Business Administration and Law & Justice/Prelaw) are more aligned with the skills needed to run this large organization.
I am the only candidate that has been a very successful state president of non-profit organizations. My community involvement is by far the most extensive and started when I was in my early 20s.
Vote Jim Smith if you want safer neighborhoods, safer streets and lower taxes…and a focus on the people of Lynnwood! The result will be that we will make Lynnwood the gemstone of Snohomish County.
Lynnwood City Council
The following 2021 Primary Election questions were asked the city council candidates:
Q1: What are the top strengths and opportunities for your city?
Q2: What makes you unique as a candidate?
Position 1
Shirley Sutton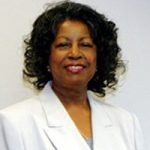 A1: Because of light rail, Lynnwood will grow exponentially and collect more taxes. The challenge is to keep the city affordable. With extra revenue we can remove the $80 Lynnwood adds to the car registration renewal.
We should also lower water bills. The tax increase was to be temporary, only during the recession. The median bimonthly bill used to be $60+, and now it's almost $200. Worse! The base service is $185 so you pay even if are out of town or your house is vacant.
Residents are being taxed out. Lynnwood can lower prices if it is frugal. This administration raised directors' salaries to almost $200,000.
The Mayor gave 20+ individuals time off for their hard work during the pandemic. This cost the city $150,000+. At $18/hour, those $150k represent more than 4 years of work not performed and paid.
Lynnwood residents are mortified when their hard-earned money is wasted. This must stop.
A2: I have a Bachelor's in Law and Justice and a Master's in Education. I've lived in Lynnwood for 20 years. I worked at EdCC and was a Councilwoman.
I served in several task forces and committees since 2008.
I know how City Hall works and the many ways we can save money without hurting services.
I have knocked on 6,000+ doors and heard my neighbors' concerns. I want them voiced in City Council.
Website: Shirley Sutton (voteshirleysutton.org)
Nick Coelho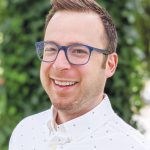 A1: Lynnwood's greatest strength is its future. It's literally full of opportunity.
We have a once-in-a-lifetime chance to build a new downtown from scratch that fits our community's needs. A once-in-a-lifetime chance to enhance the character of our neighborhoods by allowing housing that supports residents at all stages of life. A once-in-a-lifetime chance to foster the next generation of entrepreneurs and allow space for their coffee shops, bakeries and corner stores within our residential areas, making our city truly walkable not only to parks and transit, but also finally to destinations and flavors.
People living here already know that our city has a convenient proximity to good schools, the interstate and the Alderwood Mall. With growth on its way, our City Government will need to be smart and proactive to ensure convenience and opportunity remains afforded to all.
A2: I am a Millennial entrepreneur who rents his home and has grown a successful and respected business right here in our city — Around the Table Boardgame Pub, a Lynnwood original since 2013.
Not only has my career required me to be creative and think outside the box, its social nature has given me a broad perspective on the lives of residents both within and without our city. I have a great appreciation for the stories I hear, and I am eager to take these voices to City Council.
Website: Nick Coelho for Lynnwood City Council (nick4lynnwood.com)
Chris Eck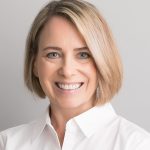 A1: What makes our city so great, is our residents and our businesses' and those just passing through. We are a community with many types of people. Residents, who share a passion for Lynnwood and who care deeply it's future. I share that same passion!
I have the proven leadership that is needed to address our issues and I'm focused on Lynnwood Priorities.
While our greatest strength is our community, it can sometimes be a challenge to make sure everyone is heard.
A2: As a Human Services professional and as an active member of the Lynnwood community, I have a demonstrated track record of bringing people together. I am uniquely qualified for this race because of my proven leadership and experience.
Lynnwood's rapid growth and the extension of light rail will require an experienced leader that will be prepared to make an immediate difference on day one.
The top opportunity for Lynnwood is really connecting with our community, to ensure that we are communicating with everyone. Council decisions affect people's lives, and they deserve to be included in those decisions.
We have an opportunity and a responsibility to address our housing needs so that everyone has an opportunity to experience our great city. I am running because I love our community and I am ready to work for you!
Website: https://www.electchriseck.com/
Position 2
Naz Lashgari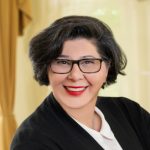 A1: Lynnwood is a rapidly growing City and we are experiencing significant changes. There are many opportunities available through these developments. The light rail coming to our city will be providing more access to transportation for many.
Lynnwood will be a destination point, we will have a major increase in our economic development and this will bring opportunities for growth.
With the creation of a City Center and an active urban core, we will need to continue to nurture operational excellence, as well as continuing to be a safe, and affordable City while maintaining the residential aspect of our City.
City of Lynnwood and Mayor Smith have done a fantastic job of managing this growth and we need to continue on that momentum.
A2: My unique qualification is Management, I want to be proactive in managing the growth of our City moving forward. I approach every issue with openness and inclusiveness with the lens of Equity. I will serve ALL the people of Lynnwood.
I want to be instrumental in fulfilling the community's vision, to be a safe, welcoming and livable City. I will work collaboratively with all City Departments to ensure we move toward truly being a City Where ALL Are Welcome, which is the campaign I spearheaded while serving the City of Lynnwood as the Chair and Vice Chair of DEIC, the last four years.
Website: Home – Naz for Lynnwood (naz4lynnwood.com)
Patrick Decker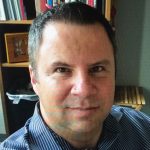 A1: The diversity, ideas and energy of our residents.
The convergence of people from a variety of backgrounds who challenge the status quo, and have fresh ideas and experiences is what built our nation, and is what makes our city great.
We need to bring more community members into discussions about today's decisions, and tomorrows opportunities.
We need to be diligent in understanding the ideas, hopes, dreams and vision of this community.
Second is the geographic location we enjoy. At the nexus of I-5 and I-405, with a light rail terminus coming to our city, combined with our parks and greenspaces, and the beauty of the mountains and Puget Sound so near, geographically we are in one of the most ideal locations in Western Washington. We need to leverage this location to bring solid, well paying careers to this community, so our residents can live, work, thrive and raise their families here.
Third is the quality of our Law Enforcement and First Responders. They do an amazing job caring for and protecting this community.
A2: I am a 35 year resident of Lynnwood and have served in this community consistently throughout that time, including several years as Planning Commissioner, more recently on the Civil Service Commission, currently as a City Councilmember, and previously as Scoutmaster and Varsity Scout Coach.
I raised my family here, and want Lynnwood to be a great home for my sons to raise their families in as well. I love this community and want to see it prosper.
Website: Elect Patrick C Decker
Position 3
Lisa Utter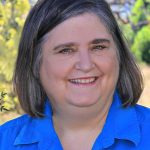 A1: Lynnwood's status as the crossroads and transportation hub of South Snohomish County becomes even more obvious with the arrival of light rail and the redevelopment of properties in the very center of the city.
With resident support, good leadership and a united council and administration, Lynnwood could use our location to become a leader in the regional response to climate change and suburban living that reduces greenhouse gas emissions, provide a vibrant business environment and has great public spaces for residents.
Additions to our parks and housing options will be needed to build a future that is affordable and welcoming to the growing population that is projected over the next 30 years.
A2: I bring a specific focus on transportation planning and addressing residents needs by working with residents on projects such as: providing tax help so residents can access full refunds, teaching, tutoring and coaching ESL.
I work with students at public schools, and the community college, chairing the Emergency Cold Weather shelter for individuals without housing, involvement with the local Mutual Aid group that formed during the pandemic to provide food and other necessary supplies to people quarantined or otherwise facing difficulties.
Mukilteo Candidates
Position 1
Peter Zieve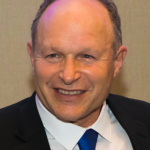 A1: Mukilteo is a wonderful city full of happy people. We are single family homes and small apartment complexes. Lots of recreation opportunities with beaches, parks, and the Japanese Gulch.
The state and county government are telling us we cannot be Mukilteo. They are telling us we need to grow up and become a big city.
Our current council and mayor are cheerleaders for this destruction. The opportunity is to elect a city council and mayor that say no.
My campaign slogan is "Keep Mukilteo a Small Town". I will fight to make sure that we stay Mukilteo.
A2: I read about the proposed Housing Action Plan (HAP) on January 29, 2020 and immediately organized a community response.
I was able to get over a dozen citizens at every city council meeting, all standing up to give testimony. As the council moved to zoom in March of 2020, a new approach was needed so I launched a petition. I came up with a unique technique where I mailed out signature cards to every address in Mukilteo and respondents could text me a picture from their cell phone. Through that process I built up a membership list of 450 emails for Preserve Mukilteo that allows me to alert citizens to zoom meetings where we express our opinions.
Whether elected or not elected I remain a guardian for our city.
Website: https://peterzieve.net/
Louis Harris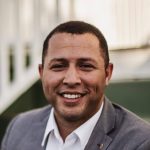 A1: Mukilteo's top strengths are its residents, geographic location, and history. I am committed to ensuring that each of our strengths are preserved, supported, and highlighted as we continue to address the challenges our city faces.
The top opportunities for Mukilteo are infrastructure maintenance and improvements; strengthening local businesses and economic recovery, and improving resident's quality of life. I've seen how our infrastructure needs to be improved, especially on Mukilteo Lane, and throughout the city.
Our businesses are missing out on revenue because our city needs an economic plan to capture more of the money passing through our city by commuters and tourists so that Mukilteo residents can benefit from that additional revenue.
A2: I have had the privilege of representing Mukilteo residents for the past year. During that time I've gained a deep understanding of how the city can better serve residents, and I am committed to making sure that happens.
I am unique because I know the value of Mukilteo Ants working together to strengthen our beloved city. I have the experience and expertise of bringing people together to accomplish a common goal. I know that Mukilteo needs this now, more than ever, especially given the concerns about regional population growth.
Website: Louis Harris Mukilteo City Council (electlouisharris.com)
Tina Over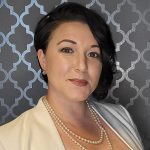 A1: Mukilteo has many strengths. We are a budding community of diversity and our residents imbody what I consider a true sense of community and community involvement.
As a current and previous Civil Service Commissioner for the City of Mukilteo, working with our fire and police department, I take pride in the quick response of our emergency response team.
Our community has opportunities to better ourselves. Our current inability, given our revenue to pay for the maintenance & replacement of critical city infrastructure can be greatly enhanced by the right elected officials.
A much-needed senior center that keeps being put off needs to be addressed, these are things I believe we can do without raising taxes.
A2: I both live and work in Mukilteo. I'm an engaged member of this community and have been since I was moved here almost 8 year ago.
I make it a point to check in on my neighbors, plan and attend community events that bring people together and do the hands on work.
I have served a number of years on the local PTA board as well as a local non-profit, Leadership Launch. I was chairperson for a number of student/family fundraising events. I have assisted many programs to help the homeless and underprivileged organizations in our and around our surrounding areas.
If elected, I will work for you and you alone.
Position 2
Caitlein Ryan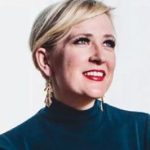 A1: We have many resources in Mukilteo, but it is my fellow neighbors and all our residents that make me proudest to call Mukilteo home.
Our community knows how to and has demonstrated an ability to come together with ingenuity and caring when we are presented with a challenge.
As we face increasing urgency with climate change, I see great opportunity for partnership with local industry to seek improvement in sustainable practices and use of materials.
I am also excited by the opportunity to further community education and services to help assist households reduce environmental impact.
A2: My resume is rather unique. I do not think I am alone in acknowledging that when you are a working mom, traditional career paths can be hard to come by.
My experience includes a doctorate in theatre education focusing on qualitative research. I have also been a medical practice CEO and office manager. Also, I have been in the cannabis industry since the passage of ballot measure I-502, first as an investor in a producer/processor license and now as the interim executive director of The Cannabis Alliance. Finally, the most important part of my resume is being a mom to my four kiddos!
I believe this odd collection of experience demonstrates my capacity for flexibility. I believe in all of these paths I have developed a confidence of leadership and a keen sense of compassion for all members of whatever community I serve.
Website: HOME | My Site (electcaitlein.com)
Ayesha Riaz Khan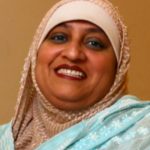 A1: I am grateful for the growing diversity in the city of Mukilteo and the safer streets that our law enforcement officials and neighborhood block watch groups patrol and watch our citizens every day.
It's a beautiful to see people of different faiths, cultures and belief working together in our city.
In addition, there are many opportunities ahead of us for our city, but the biggest opportunity is the business growth, which will make our community stronger and healthier without even raising any taxes especially for small businesses.
A2: As a substitute teacher for the Mukilteo School District and a proud parent of three kids, currently attending the Mukilteo School District.
I feel much comfortable running for Mukilteo City Council and I will work hard and differently bring the positive change in the council.
I have organized, hosted and helped empower women as well as local small business owners to succeed by connecting people.
Organizing an annual International Women's Day where we honor women and promote the and their businesses while recognizing their accomplishments for their outstanding work in our community for years, I have also created an enormous impact on several projects supporting refugee families with daily necessities.
I continue leading the communication panel of ICOM/MAS as a Board of Directors in the right direction.

Position 3
Alex Crocco
A1: Mukilteo is an attractive place to live, raise a family, work, play, and age gracefully. Its strengths include safe neighborhoods, great schools, a vibrant local economy with good jobs, our waterfront and park system, and an active group of volunteers lending their skills and abilities to build our community.
I see opportunities to build on our strengths through planning, budgeting, and community involvement that align with our vision.
I'm interested in the planning and zoning process to take advantage of our waterfront, support our local businesses, and maintain the character of our neighborhoods.
I'm interested in the ways that city planning can support our school system.
I'm interested the things our city can do to allow people to age gracefully in their own homes. I believe we need specific plans to connect more neighborhoods with sidewalks, protect Japanese Gulch, develop the waterfront, and address the impacts from Paine Field.
A2: The things that make me suited for a position on city council include my leadership, business, and organizational skills. I am a good listener, I am comfortable asking tough questions, I am a skilled facilitator, and I can work with the wisdom of the group.
This is my first campaign, I want to use my skills for the benefit of the community of Mukilteo, the place my wife and I choose to raise our family.
Tim Ellis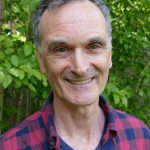 A1: The basis of Mukilteo's many strengths is centered around location: where the natural beauty of the Pacific Northwest and Salish Sea surrounds, and resources abound. The location drives the local economy, enabling local businesses to thrive while still having a small enough feel that residents nod when passing.
Adapting and mitigating climate change can be seen both as the largest issue and opportunity facing Mukilteo. Each decision we make, from transportation and development guidelines to food selection affects the quantity of greenhouse gases being released into the atmosphere.
A2: As a 36 year resident of Mukilteo and a chair of the Mukilteo Climate Action Committee. I am uniquely qualified for a Mukilteo city council position. My continuing involvement in the Snohomish County Marine Resource Committee, WSU Beach Watcher as well as Mukilteo Parks and Arts Commissioner give me a clear picture of the challenges facing our community.
I understand the tools of productivity teams and people working together from my career as an Information Technology manager I will use logic, facts and data to work with other council members to move our community forward.
Carolyn "Dode" Carlson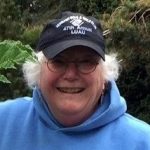 A1: Mukilteo has a great network of volunteers who work together to improve life here for all. I began volunteering at our community garden shortly after it was formed. I became president for years. We've donated up to 2500 lbs. in a season.
Kiwanis is also a non-profit. In spite of the difficult year we all just experienced, Kiwanis was able to give out 17 scholarships to our graduating seniors. I am currently President of our local Kiwanis.
I am also President of our Mukilteo Seniors Association. We are a non-profit that works closely with our city to build programming for our senior community. We are planning to have our own building soon. Currently the city lets us use Rosehill.
I've served on the Mayors Key Communicators committee, the Rosehill board, currently I'm on the Parks and Arts Commission, and the Mukilteo Ferry Advisory Committee. I also took part in the Housing Action Plan discussion. And I'm on the Lighthouse Festival board. We are having one this year! Parade too. September 10 through 12. MUKFEST.COM.
A2: What I've mentioned above with all the connections we have as a community. I would like to also give a shoutout to Kandace at the Chamber. She has reached out to our seniors to try to help us find a home.
I have a desire for civil discourse. It is possible and it is important. It's who I am.
Everett Candidates
The following 2021 Primary Election questions were asked the mayoral candidates:
Q1: What are your top focuses?
Q2: What makes you unique as a candidate?
Cassie Franklin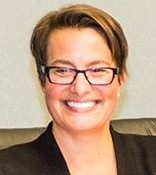 A1: The priorities for my second term as Mayor of Everett are pandemic recovery, housing and homelessness, and fiscal responsibility.
Since our first COVID 19 case, I worked steadily to protect public health, shield our local economy, and support local businesses and community members.
The ongoing housing and homelessness crisis in our region is a growing challenge I will continue addressing with short-term and long-term solutions. Our new Pallet Shelter program is one of many steps we will take in the coming years.
Lastly, we must tackle the city's structural budget deficit. I plan to collaborate with city council to ensure revenue is available for residents' programs and services.
A2: My extensive background in the nonprofit sector and broad membership across regional and national boards gives me a unique perspective on how to address community needs.
As former CEO of Cocoon House, a nonprofit organization that housed and supported homeless and at-risk youth, I learned how to work creatively with limited resources and identify innovative solutions.
I have served on many regional and national boards related to housing, homelessness, public safety, LGBTQ rights, and equity.
As the first woman ever to be elected mayor of Everett and successfully led our city during one of the most challenging times, I am not afraid to make the tough choices necessary to provide residents the safe, welcoming community they deserve.
Website: Re-Elect Mayor Cassie Franklin
Steve Oss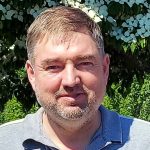 A1: I am not a professional politician, nor have I ever run for a public office. I have lived my entire life in Everett other than my time that I proudly served our country in the military.
I have been employed in several different types of jobs; additionally, I owned a coin-laundry and managed several employees.
Since 1997 I have worked for Everett Transit and been the union president for the last 16 years. I have two grown daughters, one son, one daughter-in-law and one beautiful granddaughter. The Everett V.O.A. selected me as their volunteer of the year in 2019.
It is imperative to address Everett's deficit now. We must identify needs versus wants because we might not get everything that we want.
Businesses need to feel welcomed into Everett. The city needs to support businesses so that they in turn can support the city through tax revenues and jobs. We need to encourage business owners to flourish and have mutual goals to work with the city.
All city employees must be taught that we all do work in customer service regardless of what jobs we perform. We must treating employees properly from hiring to retirement, all employees must feel they are being treated well and fairly.
Active listening is key to understanding what is being communicated and understand what businesses and citizens are trying to convey.