LYNNWOOD, Wash., July 20, 2021 – Senator Steve Hobbs reintroduced his Forward Washington transportation package at a public hearing on April 12. On May 18, a transportation biennium budget proposal was enacted with a partial veto by Gov. Jay Inslee that included funding and certain sections that were in conflict with other statutes, past vetoes, and the state ferry system.
To view the veto message for SB 5165, the transportation appropriations bill for 2021-23, by the governor click here.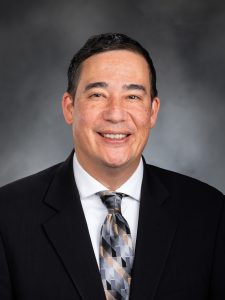 The 16-year $17.8 transportation plan would inject funding into transportation projects throughout the state and create 18,000 family-waged jobs throughout Washington per year, according to a news release by Senate Democrats.
"Forward Washington means foundational and historic change for people across our state," Hobbs said in the news release. "These investments would provide Washingtonians with a cleaner environment, improved transit options, safer roads and bridges and a 21st century infrastructure that will make our state more competitive and our economy more resilient."
Some of the investments included in Hobbs' package are:
Funding for the replacement of the I-5 Columbia River Bridge, which is over one hundred years old.
Highway 2 Monroe bypass
Funding for a rebuild of the US 2 Trestle in Snohomish County and adding another lane for congestion relief.
Increased investments for special needs transit, rural mobility grants, commute trip reduction, transit fare reduction, as well as increased bike and pedestrian accessibility.
Maintenance and preservation work including investments for repairs to roads, highways and bridges throughout the state.
Highway 99 investments.
Restoring culvert fish passages.
"An added benefit to this transportation package is it really helps improve the environment," Hobbs told the Lynnwood Times.
With the enacted transportation budget and the passing of Senator Reuven Carlyle's cap and invest program, State Bill 5126, which passed the Senate in April and aims to decarbonize energy sources, a large portion of Forward Washington's funding has already been passed according to Hobbs.
"Out of the $17 billion, $5.2 billion has already been passed because of the cap and invest bill," Hobbs told the Lynnwood Times.
Hobbs continues work on his infrastructure plan but is waiting on some approvals from the Federal Government and legislatures. He aims to have a special session in October or November.
"I think we got an 80% solution, but we have to see what the feds are going to do. Seeing what they're going to give us in funding will modify our infrastructure plan," Hobbs told the Lynnwood Times.
Hobbs communicates quite regularly with Rick Larsen's office, Subcommittee Chair in the US House of Transportation, which he says has been a great benefit to the package's progress. While it is important to Hobbs to talk to many legislatures to create a plan that works for everyone, some remain critical.
Forward Washington critics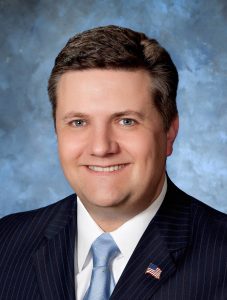 Mark Harmsworth, former Mill Creek City Councilman and former two-term House of Representatives transportation chair, believes Hobbs' transportation package focuses too much on public transit and not enough on alleviating road congestion.
"I don't believe that the increases they put through were necessary. Those monies are going to force up the price of gas, estimates are, up to fifty-six cents per gallon over the next ten years or so," Harmsworth said.
Forward Washington counts on a 9.8 cent gas tax as well as a statewide transportation benefit assessment, a shift of the car sales and use tax on EVs/Hybrids (starting in 2026), and other vehicle and licensing fees according to Senate Democrats.
"My goal is really to have something that appeals to both sides of the aisle and across the state. I think it is important to have a broad range of support," Hobbs said.
Harmsworth believes the funding is not being spent wisely. Over the last 20 years he said the state has shifted from spending money on roads, which represents 96% of trips taken in Washington State.
"We used to spend 65% of our transportation dollars on fixing roads, now we're spending 65% of our transportation funds on transit and transit only represents about 4% of trips taken in the state," Harmsworth said.
According to Harmsworth, the state should allocate transportation funds proportionally to types of trips taken. He does not believe spending more money on transit encourages commuters to use alternative modes of transportation because the majority of those who use public transit cannot afford to drive a car. Additionally, the Puget Sound area does not have the density of housing and population, according to Harmsworth, to support the types of transit that are being built such as trains, which are a "19th century mode of transportation."
"A train is fixed. We don't know what that commute path is going to look like in 30 years, but bus rapid transit, if a route is not being used, you can move the bus somewhere else without having to rebuild the infrastructure," Harmsworth said.
Harmsworth is working on his own transportation plan that focuses on congestion relief rather than trip reduction. Mobility 21, a project developed by Bellevue real estate developer Kemper Freeman, released a plan back in April that would focus on bus rapid transit in Bellevue, which Harmsworth notes is "much more flexible from a transit perspective."