Councilmembers Nehring and Low discuss broadband with FCC Chair
EVERETT, Wash., August 27, 2021 – This morning, Snohomish County Councilmembers Nate Nehring and Sam Low joined Congresswoman Suzan DelBene (WA-01) for a conversation about rural broadband with Acting FCC Chairwoman Jessica Rosenworcel. The meeting, held via Zoom, included select broadband stakeholders sharing their collective goal of expanding reliable broadband access to residents and businesses across our region.
Councilmembers Nehring and Low highlighted the work of the Snohomish County Broadband Action Team (BAT), created in 2020, to bring internet access to rural parts of the County.
BAT is a collaboration of community leaders in education, healthcare, business, first responders, local government, and broadband providers who focus on developing strategies for expanding broadband within Snohomish County.
"It was an honor to join Congresswoman DelBene and Acting FCC Chair Rosenworcel to discuss opportunities to expand internet access to rural communities in Snohomish County and throughout our region," said Councilmember Nehring.
The meeting also highlighted the FCC's Emergency Broadband Benefit (EBB) program which helps households afford internet service. A link to providers in your area can be found here.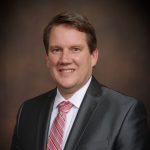 "I appreciate Acting FCC Chair Rosenworcel and Congresswoman DelBene for meeting with us to discuss the critical infrastructure needs in our rural communities," said Councilmember Low. "We need to continue to move forward on these programs to ensure our constituents are provided the access they need for work and educational opportunities."
FCC Acting Chairwoman Jessica Rosenworcel announced that over five million households are enrolled in the Emergency Broadband Benefit Program since its launch in mid-May of this year.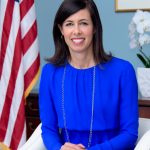 "Enrolling five million households into the Emergency Broadband Benefit Program in a little over three months is no small feat.  This wouldn't have been possible without the support of nearly 30,000 individuals and organizations who signed up as volunteer outreach partners," said Rosenworcel.  "I'm grateful for the tremendous work the agency and our partners across the country have spearheaded over the last few months.  Through our analysis and conversations with partners, we heard the need for more granular data and today's data release provides us all new opportunities to target and engage eligible families who may qualify for EBB but haven't yet enrolled.  Information is power.  We're ready to put this new data to work."
EBB's goal is to provide a discount of up to $50 per month towards broadband service for eligible households and up to $75 per month for households on qualifying Tribal lands. Eligible households can also receive a one-time discount of up to $100 to purchase a laptop, desktop computer, or tablet from participating providers if they contribute more than $10 and less than $50 toward the purchase price. To learn more click here.
For its commitment to broadband access the Snohomish County Council declared March 29 through April 2 of this year as "Broadband Access Week" in Snohomish County. In October of 2020, the Washington State Public Works Board announced nearly $18 million in grants and loans for seven broadband construction projects in unserved communities across the state.