Sheriff's youth mentor program "leads the way" to brighter futures
Snohomish, Wash. September 3, 2021 – Snohomish County Sheriff Adam Fortney's first Lead the Way program for youths at the crossroads in life, came to a close with a graduation ceremony at Sno-Isle TECH Skills Center on Thursday, September 2.
Over the past eight weeks, attendees of this first-ever Sheriff's Office program met once a week for two hours, beginning July 5 through August 23. Students aged 13 to 17 discussed goal setting, racism and racial equity, decision making, drug and alcohol abuse, and career and professional directional advice.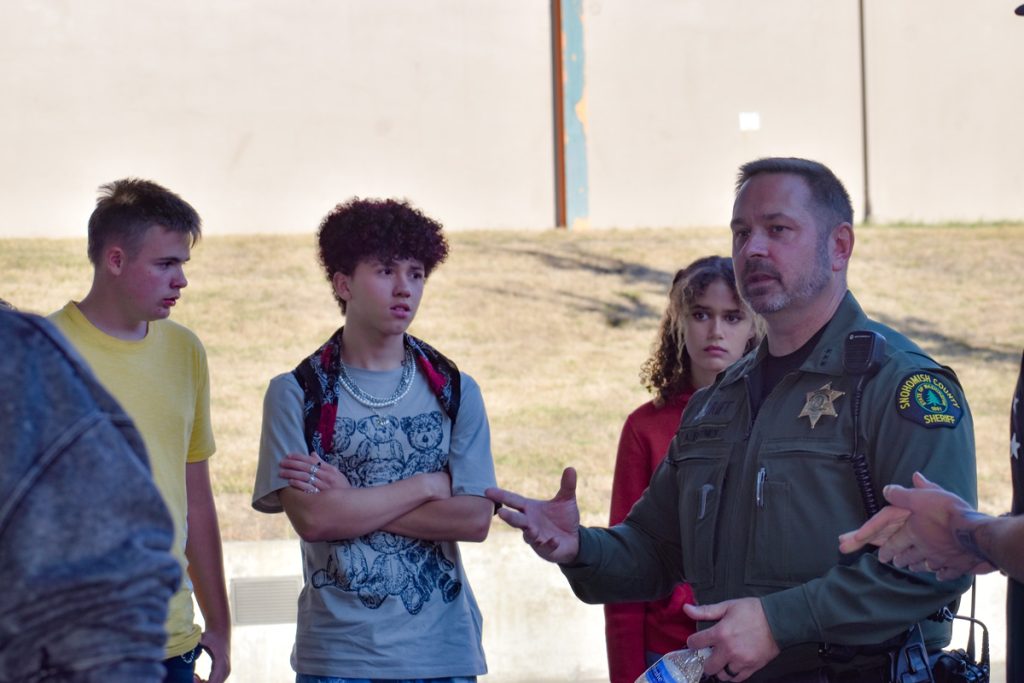 Students participated in classroom-based seminars led by community leaders, Sheriff's Office personnel, and local business professionals. Participants also had the opportunity to engage in community service and go on a field trip to the Snohomish County jail.
The purpose of the program is to provide leadership, encouragement, and direction to youths living in Snohomish County. All nine of the starting participants showed up for all eight weeks and were in attendance for their graduation.
"It's been quite the experience," Sheriff Fortney told the Lynnwood Times. "There's been a lot of good stuff, and there's been a lot we've learned. I'm proud and I'm excited that every child that started this is here today."
As a new program, many of the organizers, including Fortney, did not know what to expect. Fortney shared with the Lynnwood Times that he was nervous some of the students would drop out before reaching the graduation ceremony, but once seeing every one of them return for the second week, his nerves began to settle.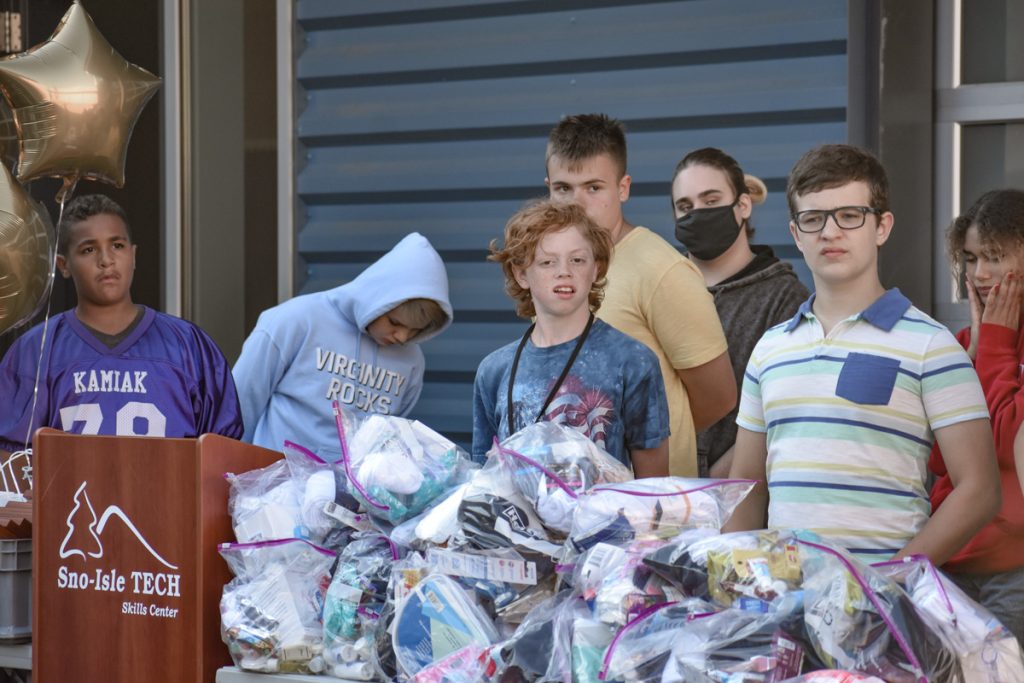 "When I first came here I was pretty nervous cause I thought this was like a camp for kids that have done bad stuff," Brennan, Lead the Way graduate and Freshman at Everett High School told the Lynnwood Times. "But when we learned the first couple lessons, I thought, yeah I could get behind this… It turned out to be a really great experience."
Classes comprised of two hourly-segments. The first portion was an open discussion where students shared whatever was on their mind including what they felt was working and not working with the program. The second hour welcomed guest speakers to talk on a variety of subjects.
Week one welcomed America's Promise Alliance, an organization whom Fortney has worked with since the beginning of 2020, to talk about racial concerns involving law enforcement, a contentious issue as of late. The class also covered the difference between obtainable and unobtainable goals.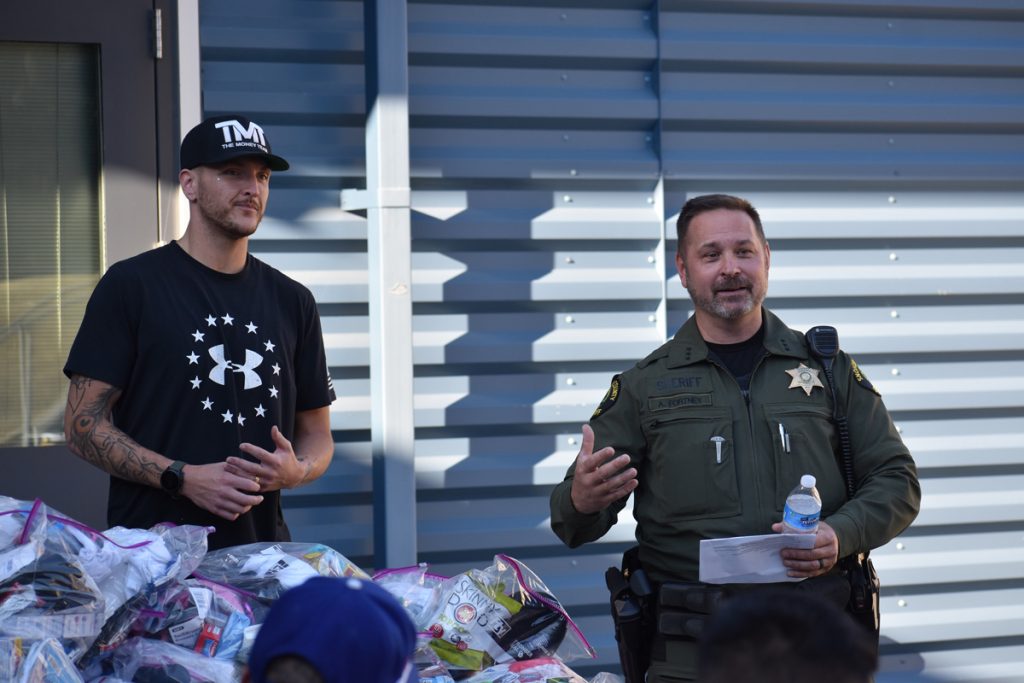 Week two featured speaker and co-founder of the Lead the Way program, Tyler Ware, who was once a Washington's Most Wanted and struggled with a life of addiction and prison sentences. Ware provided his personal testimony battling addiction and a life of crime until "something snapped" and he decided to turn his life around for the better.
"I was done with this [lifestyle]. I was so sick of seeing these guys, looking over my shoulder, running from the police…I just didn't want to live that way anymore. Every day I woke up I was completely miserable," Ware told the Lynnwood Times.
Since Ware's Washington Most Wanted days, he switched his life from prison inmate to marathon-running family man. He works as a Real Estate Agent for Bushnell Real Estate Solutions, just bought his first home in Everett, and has two children, Chance (3), and Tyson (9 months), with his newly-wed wife Christina.
"I left that guy five years ago. I wouldn't change a damn thing, because if I did I wouldn't be who I am today and I wouldn't know what I know today," Ware told the Lynnwood Times.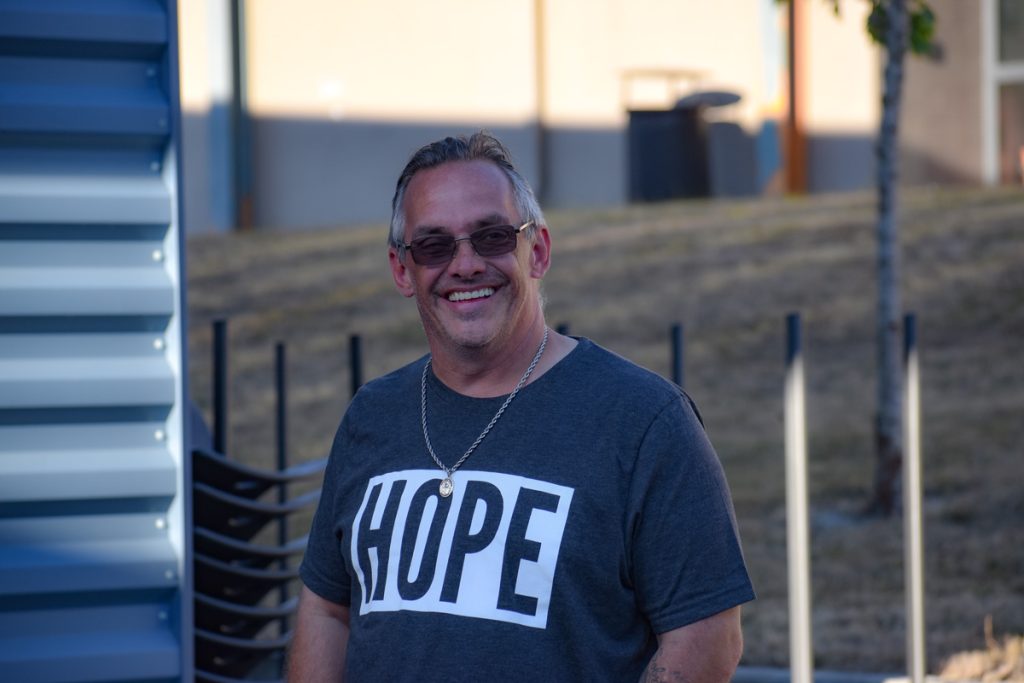 When Sheriff Fortney first coined the idea for the Lead the Way program, he reached out to Ware after seeing his redemption story on Q13 and asked if he would help co-organize the program. Ware enthusiastically agreed and much of the organizing of the program was held over coffee at Starbucks between the two. Fortney was the first law enforcement officer Ware had encountered after leaving prison, this time under drastically different circumstances.
"I'm blessed. I'm honored to be a part of this and I'm honored to be able to give back," Ware told the Lynnwood Times.
Week three focused on the Pros and Cons of social media. Originally a virtual presentation, the allocated hour-long presentation was cut at 40-minutes once it became apparent it was not holding the student's attention. Fortney shared that this was an example of an improvement when planning for the program's return.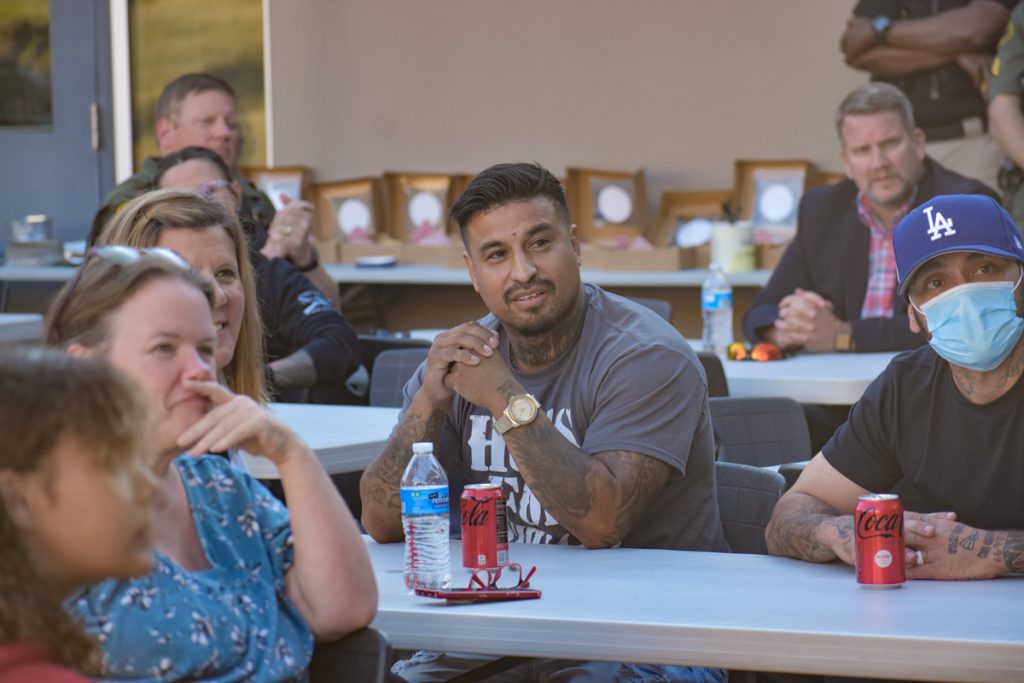 Week four featured the topic of hope and opportunity. It featured ex-gang member turned community outreach leader Jose "Neaners" Garcia, the Executive Director of Hope for Homies which helps those who are transitioning from a life of crime and incarceration to becoming outstanding members of society.
Week five featured Captain Alonzo Downing, Snohomish County Jail, who brought in many friends from his U.S. Navy days to talk about their experiences in the military and potential career paths participants could consider.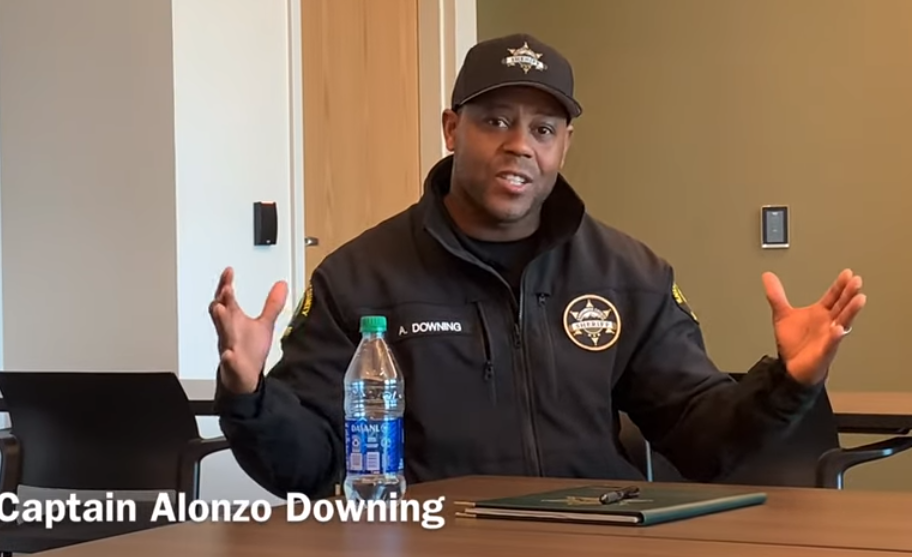 For week six, students took a field trip to the Snohomish County jail to understand first-hand the life behind bars, even including the option of trying jail food.
Jenny Knight, pastor of the Rock Church in Monroe, shared her personal story of the impact to losing her parents in an Alaskan airlines airplane crash for week seven's class. She shared the message that even if one makes the right decisions in life, sometimes life doesn't go your way. It is more important how one faces adversity than the challenge itself.
On the final week, students became involved in community service, offering donations of food and clothing to those in need to teach them the importance of giving back.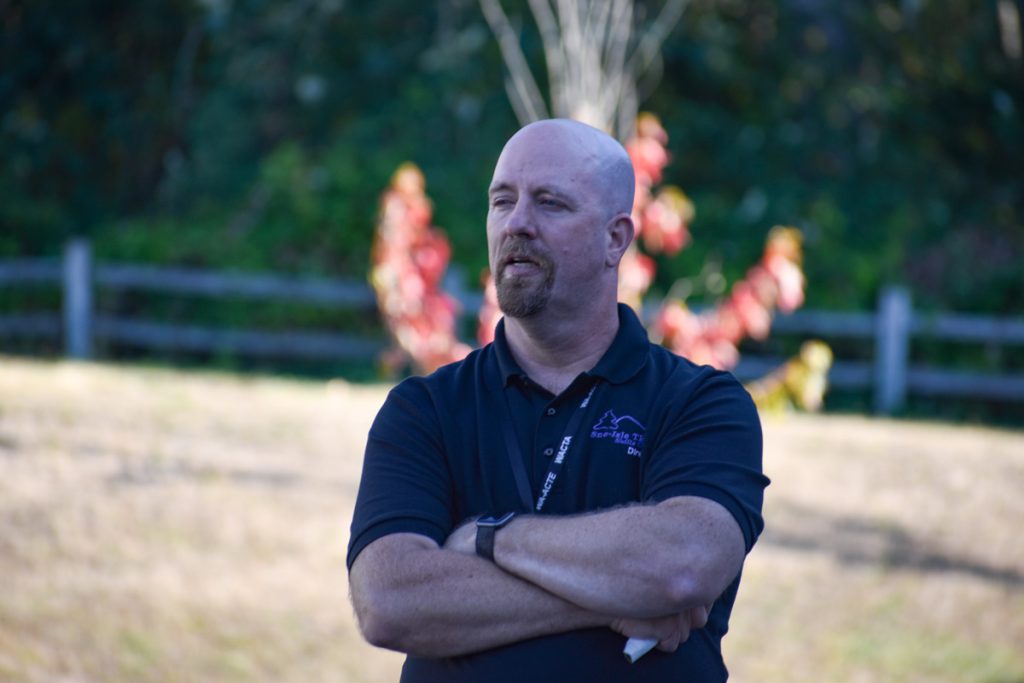 After the students had completed the eight week-long program, the Sheriff's Office hosted a graduation ceremony at Sno-Isle TECH to commemorate their completion with framed certificates, gift bags, a custom-made sweatshirt from Medusa Apparel, dinner from Meatheads Smokehouse, and dessert from Snohomish Pie Co.
"It's been an incredible experience," Bureau Chief Jamie Kane told the Lynnwood Times. We did this for the kids to enrich their lives and show them that there are different avenues, but I learned so much from [the kids] and I didn't expect that."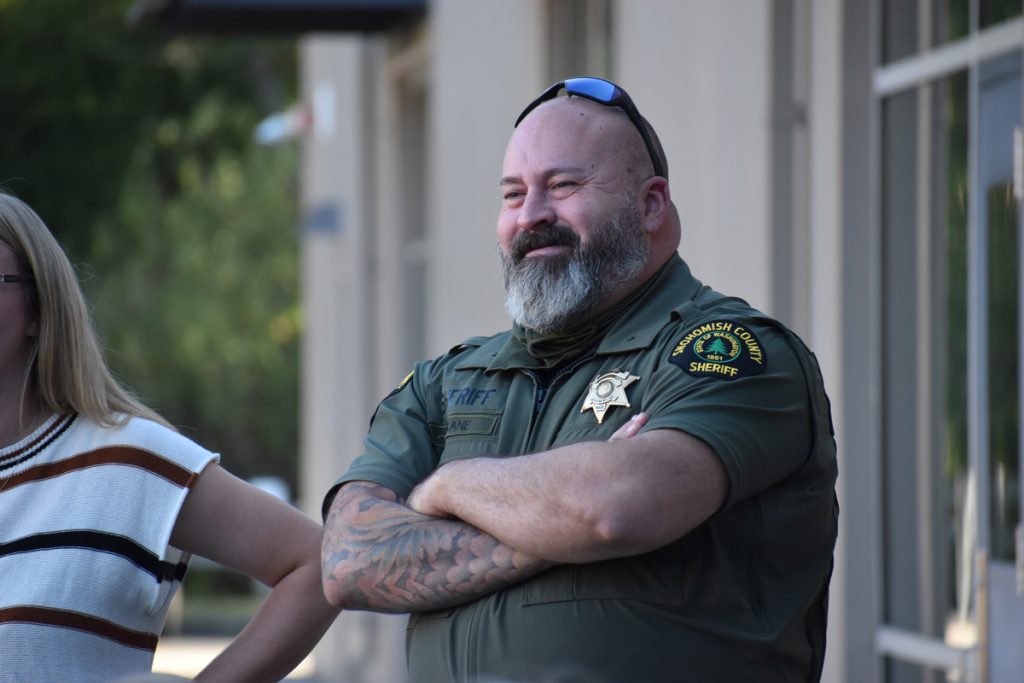 Fortney, in his commencement speech, reminded the graduates that his commitment and that of his deputies does not end with graduation. Included in the student gift bags are contact numbers for all of the mentors featured in the Lead the Way program.
"If we get one kid texting with a question in a couple weeks then that makes all of this worth it," Fortney told the Lynnwood Times.
Every student told the Lynnwood Times that when they showed up for the first week, they were nervous to enter a class full of law enforcement, but by the second week, they quickly realized that law enforcement officers are just regular people. Reflecting on their experience, they had nothing but positive memories.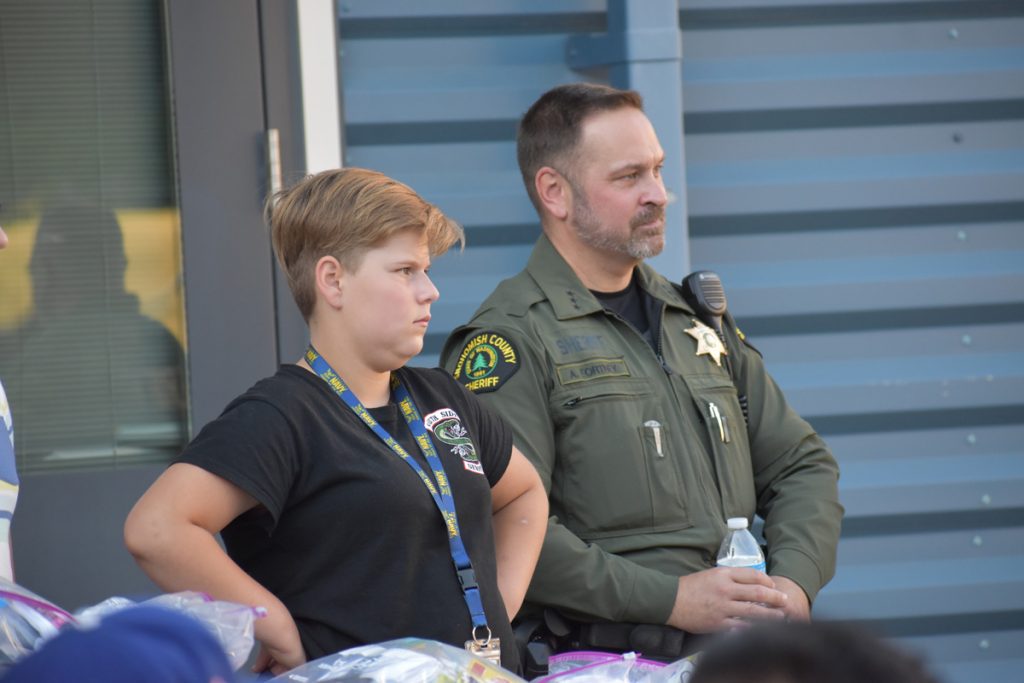 "I think it's a good program. My parents signed me up so I had to go by force, but I actually kinda liked it, I was actually excited about going," Jaiden, Lead the Way graduate told the Lynnwood Times.
Jaiden was nervous to be in a room full of "cops" at first, but quickly became excited to return every week to see the friends she made along the way. Her favorite part was the community service.
"It was pretty fun meeting new people and hearing about their experiences. I think it really opened my eyes to what's going on out there and how you can end up," Gillian, Lead the Way graduate and Stanwood High School student told the Lynnwood Times.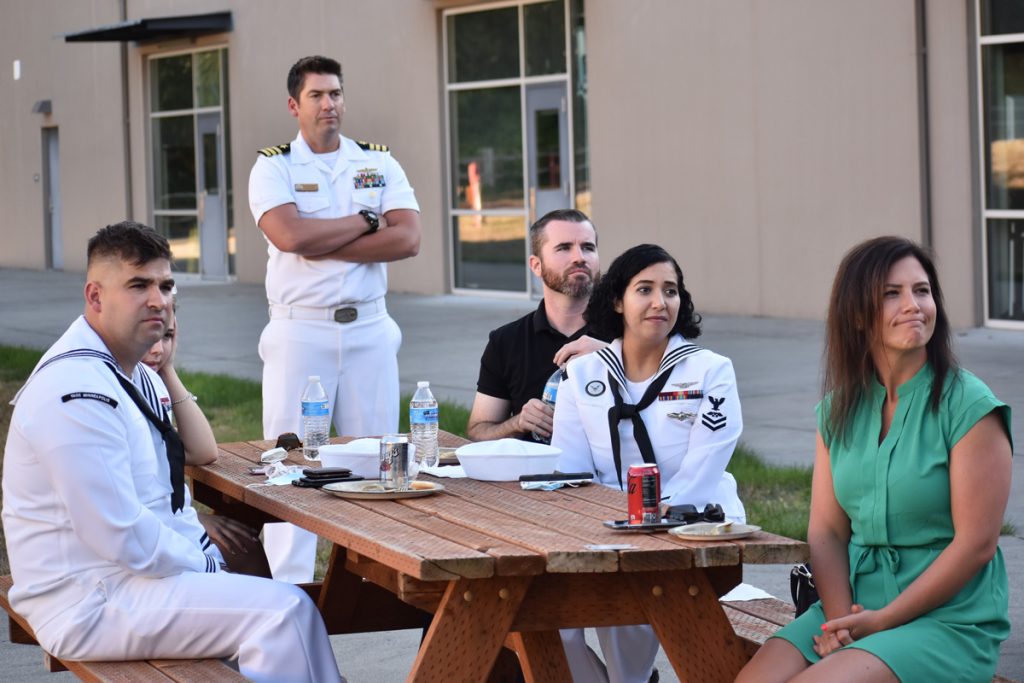 Gillian feels more mindful of her actions since starting the program. She shared that Tyler's story in particular really shined light on how decisions can impact one's life. Her favorite part was the jail tour adding the food, which she chose not to eat, as in her words said it resembled "canned dog food." She hopes to become a cardiologist after her time at Stanwood High.
Isaac, a Mariner High School student, told the Lynnwood Times that the program taught him how to be a better person. His grandmother is thankful to Sheriff Fortney for the program in attests to a positive change in her grandson.
"The eight weeks has changed him from seeing the circumstances he could get himself into… It is giving him some reinforcement, confidence and skills to deal with temptation."
Many of the students shared how the program removed barriers of social isolation. They are grateful to have engaged with not only officers but their fellow peers.
"I liked how interactive it was," Mason shared with us. Mason hopes to pursue the path of being a restaurateur after completing his studies at Marysville-Getchell High School.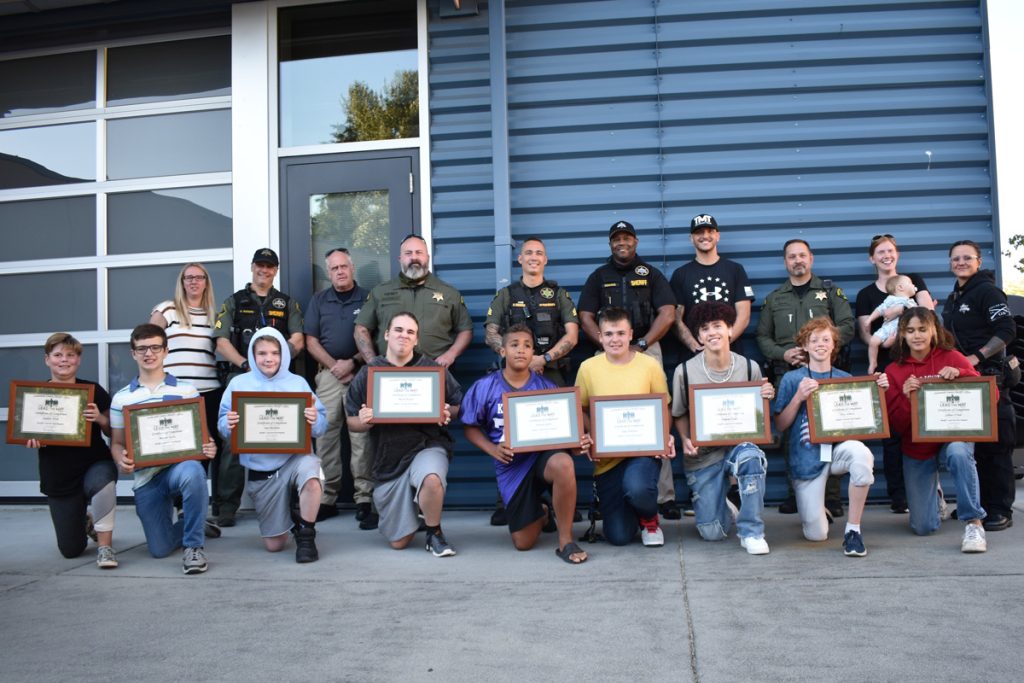 Donevan of Lakewood High School who is considering a career as a psychologist also emphasized the importance of engagement in the program.
"This was very eye-opening. I learned how to develop social skills to talk to people my age," Donevan said. "Before I came here, I really wasn't like, the most social person. After the program I am very talkative."
Sgt. Didy Quick told the Lynnwood Times that she learned a lot from the students when asked to share her experience as a mentor in the program.
"This was so valuable to me as a person. I looked forward, every day, to coming in, to being someone they can look up to… a role model, as a female working in a male-dominated profession."
Every parent told the Lynnwood Times that their kids were genuinely excited about the program and would come home talking about what they did and what they learned.
Among the many attendees at yesterday's ceremony was Snohomish County Councilman Sam Low.
"I'm proud of our young people and the opportunity to see them graduate is a great accomplishment," Sam Low told the Lynnwood Times.
After the success of the program, Sheriff Fortney committed to its return in 2022.