Edmonds Superintendent shares COVID safety guidelines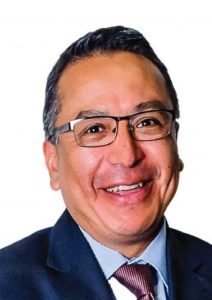 LYNNWOOD, Wash. — On August 30, Supt. Gustavo Balderas posted a message that included COVID-19 safety guidelines for the upcoming school year to edmonds.wednet.edu. All of the information had been presented previously during Zoom conferences held earlier in the week. Staff, students, and parents were invited to attend the meetings — all of which are available to view on ESD's YouTube channel. 
Supt. Balderas includes a personal message above the school safety guidelines. "​​Thank you to our staff, students and families who participated in live Zoom meetings with your school principal this week," he writes. "There was a lot of information to go over and we hope it helped answer questions and ease some anxiety."
After sharing some basic information, he exclaims, "We are excited to welcome our students back!"
COVID-19 School Safety Guidelines
The first message that appears on the guideline reads, "The health and safety of our students, families and staff is our priority." This is followed by the district's assurance that it will adhere to the latest guidance from the Washington State Department of Health (DOH) and Snohomish Health District (SHD) throughout the school year. 
Everyone in ESD buildings must:
Some of the other highlights include not requiring daily testing for students and staff. However, the "district is providing free in-school COVID-19 testing for students (with family permission) and staff who have been exposed to COVID-19 or have COVID-like symptoms."
Regarding vaccinations, ESD reiterates that it will require all district and school employees to be fully vaccinated by October 18, per Gov. Inslee's proclamation. "The district will follow the law and will share a verification process with all staff to complete soon," the site reads.
In addition to social distancing requirements, the district also includes some "how-to" videos in its guidelines. The videos are narrated by a child and give simple instructions. The first is "How to properly wash your hands," and the second is titled "How to properly wear your mask."
Additional Highlights
Some additional highlights include a "Fall Athletics Update" and information regarding performing arts. The athletics update details important dates and eligibility requirements. 
Another noteworthy highlight in Supt. Balderas' message is that school meals will be free for all students this year. "You no longer need to stress about paying for (or packing) school meals," the message reads. "Meals are free for all students in our schools for the entire 2021-22 school year!" The food menu is available online at myschoolmenus.com.
The message also states that every ESD student (K-12) will be receiving a "district-owned Chromebook" this year. According to the site, these laptops will enable students to continue studying in the event of a quarantine. 
For more information regarding ESD's COVID-19 Guidelines, visit the district's Health and Safety dashboard.