Vaccine billionaires: COVID emerging as a $100 billion-plus business
LYNNWOOD, Wash., October 3, 2021 – From the same pandemic that sent the jobless rate to 20.2% in Snohomish County last year and near record high unemployment nationally causing millions to leave the work force, arose nine new billionaires after shares in companies producing vaccines soared. The nine new billionaires collectively are worth $19.3 billion, enough to vaccinate approximately 780 million people in low-income countries, according to People's Vaccine Alliance.
While the largest vaccination campaign in history may have saved an estimated 140,000 deaths in the U.S., COVID vaccines are emerging as a $100 billion-plus business, Bloomberg reported, leaving many to wonder how much is too much to pay for health and safety.
The 9 new vaccine billionaires, in order of their net worth are:
Stéphane Bancel, Moderna's CEO (worth $4.3 billion)
Ugur Sahin, CEO and co-founder of BioNTech (worth $4 billion)
Timothy Springer, an immunologist and founding investor of Moderna (worth $2.2 billion)
Noubar Afeyan, Moderna's Chairman (worth $1.9 billion)
Juan Lopez-Belmonte, Chairman of ROVI, a company with a deal to manufacture and package the Moderna vaccine (worth $1.8 billion)
Robert Langer, a scientist and founding investor in Moderna (worth $1.6 billion)
Zhu Tao co-founder and chief scientific officer at CanSino Biologics (worth $1.3 billion)
Qiu Dongxu, co-founder and senior vice president at CanSino Biologics (worth $1.2 billion)
Mao Huinhoa, also co-founder and senior vice president at CanSino Biologics (worth $1 billion)
Uğur Şahin

Tao ZHU, PhD

Dongxu QIU, PhD

Stéphane Bancel

Timothy Springer, Ph.D.

Robert Langer

Noubar Afeyan

Muere Juan Lopez-Belmonte
The eight vaccine billionaires whose wealth increase in order of their net worth are:
Name
Role/Description
Net Worth
$ B
2021
Net Worth
$ B
2020
Jiang Rensheng & family
Chair, Zhifei Biological products
24.40
7.60
Cyrus Poonawalla
Founder, Serum Institute of India
12.70
8.20
Tse Ping
Sinopharm
8.90
7.30
Wu Guanjiang
Co-founder, Zhifei Biological products
5.10
1.80
Thomas Struengmann & family
portfolio includes Germany's BioNTech and Uruguay's Mega Pharma
11.00
9.60
Andreas Struengmann & family
portfolio includes Germany's BioNTech and Uruguay's Mega Pharma
11.00
9.60
Pankaj Patel
controls listed company Cadila Healthcare. The company now manufactures drugs to treat Covid-19 such as Remdesivir from Gilead. Its Covid-19 vaccine, ZyCoV-D, is undergoing clinical trials.
5.00
2.90
Patrick Soon-Shiong
ImmunityBio -selected for the US federal government's "Operation Warp Speed" to help quickly develop a Covid-19 vaccine.
7.50
6.40
Record Profits for Big Pharma
An analysis by the People's Vaccine Alliance alleges that firms Pfizer/BioNTech and Moderna are charging governments as much as $41 billion above the estimated cost of production, at least five times more expensive than they could be.
Moderna and Pfizer are benefitting the most with Stephan Bancel, CEO of Moderna, and Ugur Sahin, CEO of BioNTech, now worth around $4 billion each. Pfizer reported in May their vaccine has brought in $3.5 billion in revenue in the first few months of 2021, nearly a quarter of its total revenue. Although Pfizer did not publish their profits publicly, Bloomberg reported profit margins from vaccine sales could be around 20%.
In its July 2021 second-quarter report, Pfizer updated its first-quarter revenue assumptions for the BNT162b2 – Pfizer-BioNTech SE (BioNTech) COVID-19 – vaccine from approximately $26 billion to $33.5 billion. For its second-quarter revenue, Pfizer posted $19.0 billion of which $7.8 billion (41%) was related to COVID vaccine sales.
For the first six months of 2021, Pfizer reported $33.56 billion in overall revenue, a 68% increase compared to the same period in 2020, with a Net Income of $10.44 billion. The vaccine division reported revenue of $14.13 billion within the first six months of which $11.3 billion (80%) is attributed to its BNT162b2 – Pfizer-BioNTech SE (BioNTech) COVID-19 – vaccine.
Because of this strong operational growth, Pfizer updated its 2021 expected annual revenue guidelines from a range between $70.5-72.5 billion to $78-80 billion.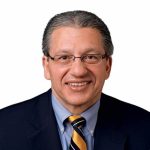 Frank D'Amelio, Pfizer's Chief Financial Officer and Executive Vice President, Global Supply, downplayed the influence of COVID operations to the company's recent growth.
"Pfizer's second quarter performance highlighted once again the underlying strength of our business, with consistent and solid growth coming from multiple products and categories. It is important to point out that the 10% year-over-year operational revenue growth rate for our business excluding BNT162b2 comes on top of a strong 6% operational growth rate delivered by the comparable business in the second quarter of last year. As a result of updates to our expectations for our business, both including and excluding BNT162b2, we are increasing our 2021 financial guidance ranges for revenues and Adjusted diluted EPS for the second quarter in a row."
Pfizer's third-quarter performance report is expected November 2.
Moderna's share prices have raised 700% since February 2020, while BioNTech has surged 600%, CNN reported.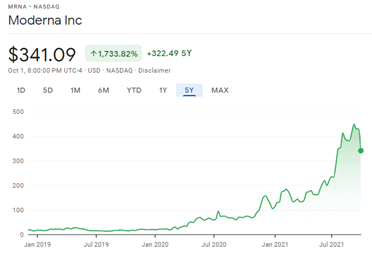 Moderna grew from 930 employees as of June 2020 to approximately 1,800 employees a year later. Stéphane Bancel, Chief Executive Officer of Moderna was more forthright with the company's recent growth tied to its COVID vaccine operation.
"I am proud of the progress our teams at Moderna have made in the past quarter in advancing our development pipeline while addressing a global pandemic and quickly establishing global manufacturing and commercial organizations," said Stéphane Bancel, Chief Executive Officer of Moderna. "We now have mRNA candidates in clinical trials across five therapeutic areas including infectious diseases, cardiovascular, oncology, rare disease and autoimmune disorders. We are pleased that our COVID-19 vaccine is showing durable efficacy of 93% through six months, but recognize that the Delta variant is a significant new threat so we must remain vigilant."
In its second-quarter report, Moderna reported total revenue of $6.3 billion for the first six months of this year of which net income was $4.0 billion. Moderna performed at a net loss of $(241) million for the same period in 2020.
According to the report, "Total revenue increased in 2021, resulting from commercial sales of the Company's COVID-19 vaccine, and to a lesser extent, grant revenue."
The company expects dose capacity for its COVID-19 vaccine in 2022 to be between 2-3 billion doses.
The Lack of Vaccine Equity
The People's Vaccine Alliance states that Pfizer/BioNTeach and Moderna have sold over 90% of their vaccines to "rich" countries leaving as many as 70 countries with only one dose for every ten people, BBC reported. Their analysis found that rich countries have bought enough doses to vaccinate their population three times over. Canada, for example, has bought enough to vaccinate each Canadian five times, their report claims.
Since BBC's report, "rich" countries have begun to re-distribute a fraction of their excess doses to low-income countries but Ellen Johnson Sirleaf, former president of Liberia, and Helen Clark, former Prime Minister of New Zealand, expressed concerns in August that the rate is still slow-going.
While the profits made by the vaccines have made the CEO's of BioNTech and Moderna billionaires, less than one percent of people in low-income countries have received the vaccine as of July 2021.
Before the pandemic, low-income countries paid a median price of $0.80 a dose for all non-COVID-19 vaccines, according to the World Health Organization (WHO). While every vaccine is different even the most affordable COVID vaccines, Oxford/AstraZeneca, is nearly four times more expensive, the Johnson and Johnson vaccine is 13 times higher, and the most expensive vaccines, Pfizer, Moderna, and the Chinese produced Sinopharm, are almost 50 times higher.
In a briefing published July, the People's Vaccination Alliance noted how both "poor" and "rich" countries have been potentially overpaying which included the following points. According to the study, Pfizer/BioNTech charges the African Union $6.75 per dose, nearly 6 times it estimates more than the potential production cost of this vaccine. One dose of the vaccine costs the same as Uganda spends per citizen on health ($6.83) in a whole year.
The highest reported price paid for Pfizer/BioNTech vaccines was paid by Israel at $28 a dose ―nearly 24 times the potential production cost. The European Union may have overpaid for its Moderna and Pfizer/BioNTech vaccines by as much as €31 billion.
South Africa turned down Moderna's price tag of $42 per dose. Colombia allegedly paid double the US price for Moderna vaccines. For Moderna and Pfizer/BioNTech combined, the country has potentially overpaid by as much as $375 million.
Senegal, a lower-income nation, said it paid around $4 million for 200,000 doses for the Chinese vaccine Sinopharm, which equates to $20 per dose.
The United Kingdom alone has potentially paid £1.8 billion more than the cost of production for its Pfizer and Moderna vaccines ―enough money to pay every worker in its National Health Service (NHS) a bonus of more than £1000.
The Lown Institute in Boston gave Moderna one of its Shkreli Awards in January for the "Blatantly greedy COVID vaccine prices."
Government Funds that Paved COVID Vaccine Success
According to the Forbes article, Which Companies Received The Most Covid-19 Vaccine R&D Funding?, the United States and Germany have provided $2 billion and $1.5 billion respectively to pharmaceutical companies for COVID-19 vaccine research.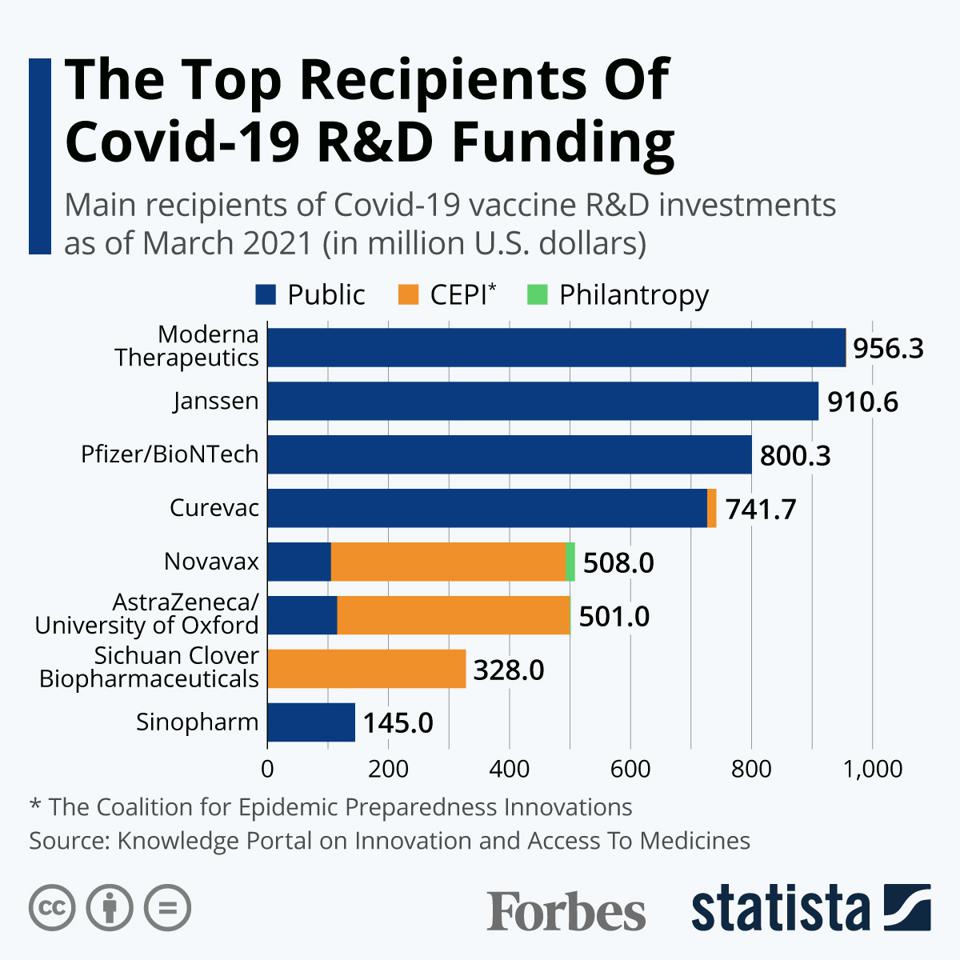 During a House Committee on Energy and Commerce hearing last summer, vaccine manufacturers were asked if they would sell their product at cost. Dr. Stephan Hoge, president of Moderna, told lawmakers that they would not sell their vaccine at cost despite receiving $955 million in U.S. funding.
The Boston-based company said last August it would charge between $32 and $37 per dose but the price would be adjusted depending on the amount ordered which may explain why different countries are paying different prices for vaccines.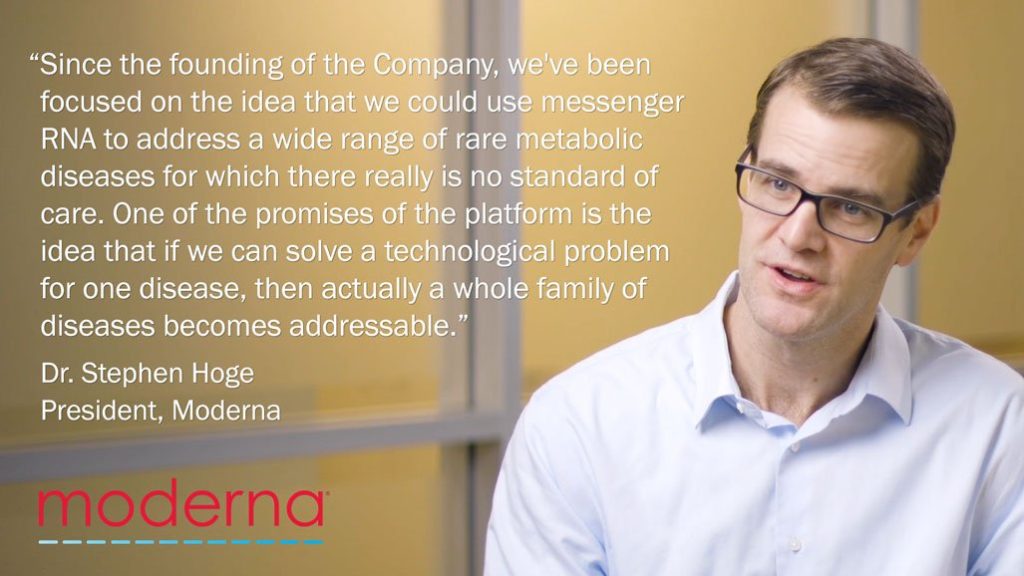 South Africa, for example, paid $5.25 per dose in January for 1.5 million doses of the Oxford and AstraZeneca vaccine, more than twice what the European Union paid at $2.15 per dose, a BMJ report states. As it stands, governments around the world are the only purchasers of the COVID vaccines.
AstraZeneca, like Moderna, also received hundreds of millions in government funding, upfront, for millions of doses. However, they made the promise last year not profit off their vaccine sales.
BioNTech, who developed the first authorized COVID-19 vaccine in the United States, received some $800 million in R&D funding.
Pfizer, on the other hand, did not receive any government funding stating that they wanted to move as quickly as possible to get their vaccine into clinics. At the congressional hearing last summer, some House members raised concerns that Pfizer's rejection of federal funds could lead to price-gouging and lack of transparency, the New York Times reported.
COVID Vaccination Progress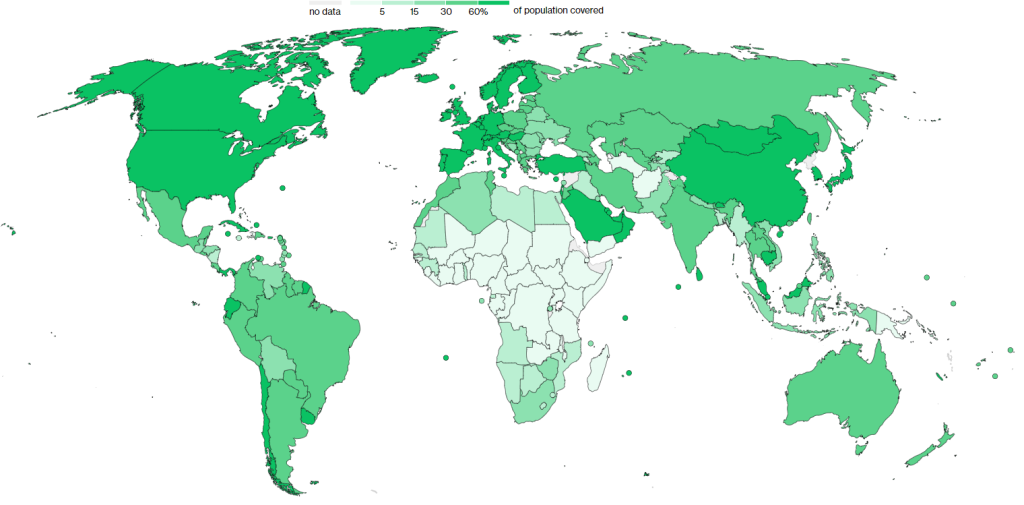 As of October 2, a total of 6.33 billion doses of vaccine have been administered in 184 countries throughout the globe, according to Bloomberg. This equates to 41.2% of the world's population. Bloomberg reported 395 million doses of the vaccine have already been administered in the U.S. and 759,656 have been given daily within the last week equating to 61.6% of the population covered.
According to the article, "Population covered, divides the doses administered for each vaccine type by the number of doses required for full vaccination."