Mukilteo Mayor Gregerson proposes $15.8M budget
MUKILTEO, Wash., October 7, 2021 – The Mukilteo City Council began reviewing the full 2022 preliminary budget during their meeting on October 4. There are still five more meetings planned before the budget will be adopted on November 15, so it is likely things will change. This date is a goal, as state law requires the budget to be adopted no later than December 31.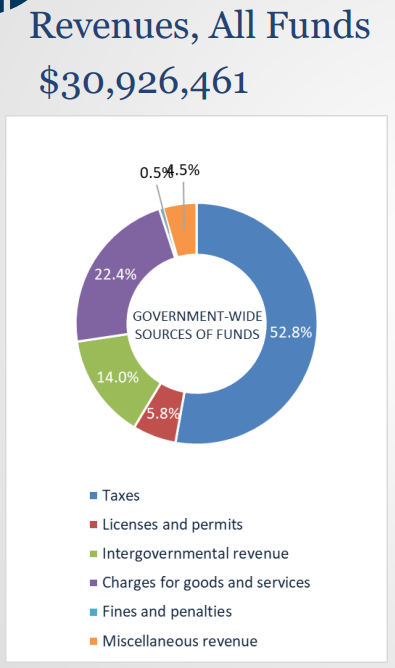 The estimated revenue in all funds (including the General Fund) for 2022 is $30.9 million. The largest source of revenue is projected to come from taxes at 52.8 percent, with charges for goods and services being the second largest at 22.4 percent. Expenditures (including the General Fund) totaled up to $34.7 million, with salaries and wages accounting for 35.9 percent, capital outlay at 25.4 percent and other services and charges at 21.2 percent.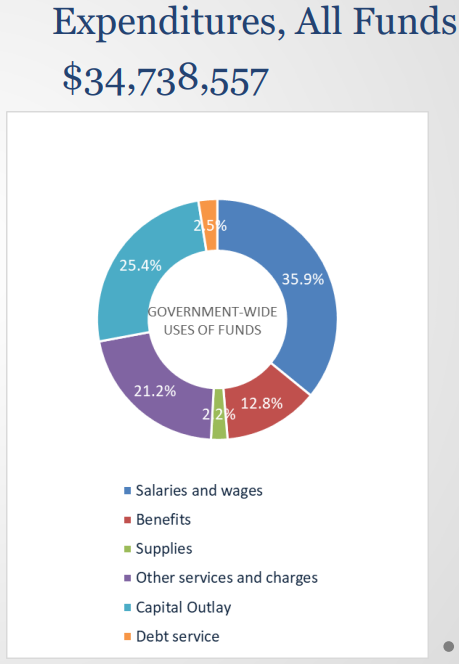 According to Finance Director Shawn Hunstock, the reason expenditures exceed revenue is that some expenses that were budgeted for in 2021 will be carried over into 2022. Hunstock gave an example of the surface water management fund that has accumulated resources overtime.
As for the General Fund at $15.8 million, 67.4 percent is budgeted for salaries, wages and benefits. This allocation is, according to Hunstock, common among city general fund budgets. Currently, 30.2 percent is for other services and charges. The operation funds and reserve funds for the general fund include:
$386,374 Transfer to Street Fund.
$417,406 Transfer to EMS Fund using updated personnel cost split of 90% EMS and 10% Fire.
$103,000 Transfer to Technology Replacement Reserve.
$194,300 Transfer to Facility Renewal Fund.
$531,000 in Equipment Replacement Charges.
$672,846 in Facility Maintenance Charges.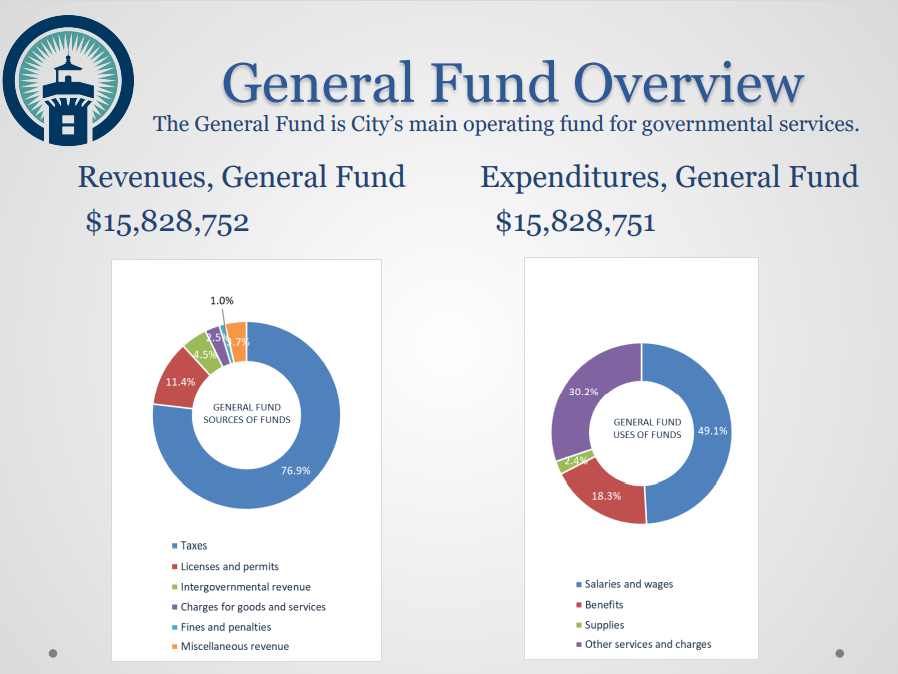 The 2022 budget as-is does include a 1 percent increase to property tax — the maximum increase allowed by law. Hunstock stated that it is up to the council whether or not to adopt the increase. 
"If you want to roll back the 1 percent, with the understanding that it doesn't put you on the best footing for future years, you can totally use the reserves…," Mayor Jennifer Gregerson said. "This is just what I think is the best path forward and I give it up to you guys."
The discussion about this 1 percent property tax increase was spearheaded by Councilmember Joe Marine, who asked the mayor why the increase was there. Councilmember Riaz Khan also stated no support for the increase.
"I can tell you right now, I will vote for no budget that has a tax increase in it this year," Marine said.
There is a full list of goals for the 2022 budget at the beginning of the preliminary budget, but some of the key points are support for community mental health; holding reserves with an ending fund balance at 31.3 percent; multiple support measures, training programs and resources for police; using American Rescue Plan Act funds to implement a new police body camera program; and funding for various road and sidewalk projects.