This month we are Winterizing!
I like October not only for its unique beauty here in the great Salish region, but also because it encourages me to prepare and make the best of the next 4 months: my least favorite time of the year.
This month we'll use Winterizing as our overarching theme.
FERTILIZING – INSULATING – SETTLING INTO OUR ROOTS – AND TYING THINGS DOWN.            
INSULATING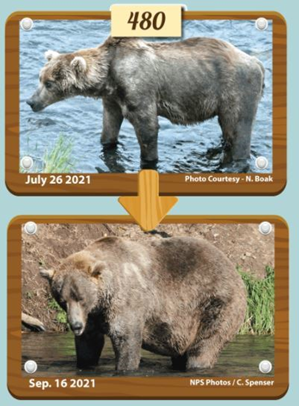 Bear 480, aka OTIS, viewed here from his abundant left flank, won the Fattest Bear crown of 2021 in the Katmai National Park and Reserve Contest. Otis defeated 151 Walker by more than 6,000 online votes to be the star of the sloth (which is the name for a family or group of bears).
Otis is one of the older bears having hibernated an estimated 25 times. He's lost a few teeth, worn out others, and is very intentional about not wasting his precious energy when fishing for fattening salmon.
Nearly 800,000 votes were cast this year. While 151 Walker is probably younger and beefier it was Otis's dramatic transformation that stole the show. Although others feel that an Otis vote is a legacy vote; he is a three-time champion of chowing down! Now he, and all the bears, are nearly ready for the big snooze, which in the bear world is a matter of life and death.
Although we will NOT be trying to fatten up to get through the winter, I would like to point out that I doubt the bears in the area are fat-shaming this fabulous boy. He is a salmon stuffed specimen of abundance, and a great example of the innate need to insulate for the coming season. The park announced on Twitter that he was "still chowing down." ~ Not available for comment. Bravo, OTIS!
We humans, however, move into a pre-hibernation period a bit differently. We protect our homes exterior water lines with those silly looking cones so the pipes don't freeze. We lay mulch, straw, and leaves on our gardens to protect from frost and provide nutrients. We also need to protect our heart, mind, and spirit as we move forward in this season.
Be mindful to: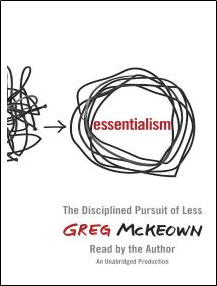 Conserve energy. Like Otis, practice self-care by pacing yourself. If you work in bursts, go with it. That's fine! Then rest. Are you more of an Introvert? Extrovert? Explore what energy balance looks like for you this time of year. Find your own rhythm of action and stillness during this long haul. Be mindful to bank a reserve of energy. Avoid overextending yourself.
Know your personal boundaries and place them. Honor them. Honor your limits and say "No" to things that cause resentment. Increasing awareness of your relationship to other people as well as honoring agreements with yourself will be valuable investments.
Notice if cold cynicism is creeping Guard your heart by finding ways to be generous in spirit while bundling yourself in humor, love, and healthy social connections. Reduce exposure to toxic people, environments, and foods.
More basics to go deeper:
Here's a good article with 7 Tips to Cope with Crisis Fatigue.
And here's a classic bestseller about assessing what is essential in YOUR life by Author Greg McKeown, essentialism, The Disciplined Pursuit of Less
---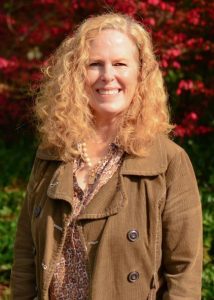 Lisa Wellington is a Certified Mindfulness Teacher who writes about integrative practices that downshift stress, increase insight, and jumpstart joy.
She is best known for her work with law enforcement professionals as well as those challenged by housing instability and addiction. Trained in the Fine Arts at Washington State University, she specializes in group training that engages participants' inherent creativity.
If she is not under a stack of books about psychology and spirituality, she can be found at a Puget Sound beach or nearby trail, always searching for the absurd, which is her superpower.