Lynnwood Times Lynnwood City Council candidates interviews
LYNNWOOD, Wash., October 30, 2021 – The Lynwood Times sat with Lynnwood City Council candidates Shirley Sutton and Nick Coelho (Position 1), Patrick Decker and Naz Lashgari (Position 2), and Lisa Utter (Position 3) to hear their take on important issues within their city.
After confirming his attendance, there was one no call/no show from the cadidate Josh Binda (Position 3).
Candidates were asked questions with opportunities to rebut when necessary to ensure the voters of Lynnwood make the decision that will best represent their beliefs and needs this upcoming election season.
Videos of each interview is at the bottom of this page.
What inspired you to run for office and what will your top three priorities be if elected to office?
Position 1 candidates
Shirley Sutton first had the idea of entering politics as a little girl watching the Civil Rights movement on television. Her platform is and will always be "people first" and seeks to represent everyone, not just the upper class.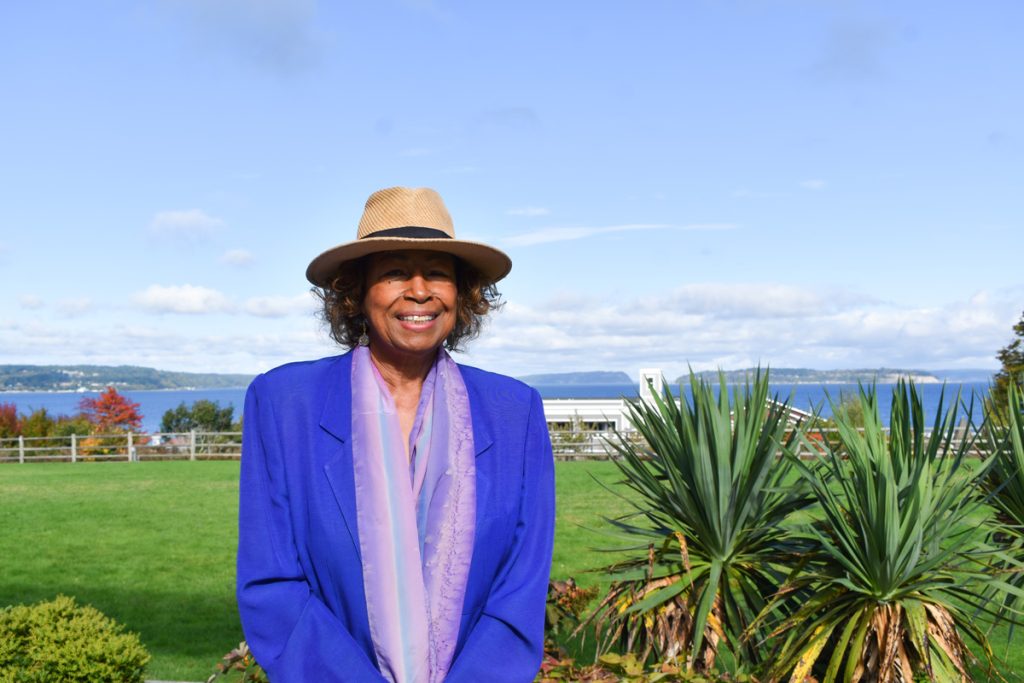 For Nick Coelho, he wished to "be the change" he always wanted to see. He believes in public safety, supporting the Community Justice Center, and tackling the homelessness problem above all else.
Position 2 candidates
Naz Lashgari chose Lynnwood as home and that was enough for her to want to run for council. She joined the diversity commission and Mayor Nicola smith and other councilmembers inspired her to run for the position. Her priorities are growth management, safety, and healthcare equity.
Patrick Decker believes infrastructure is way behind where it needs to be, holding this as his top priority. Second to this he holds public safety as an added priority.
Position 3 candidate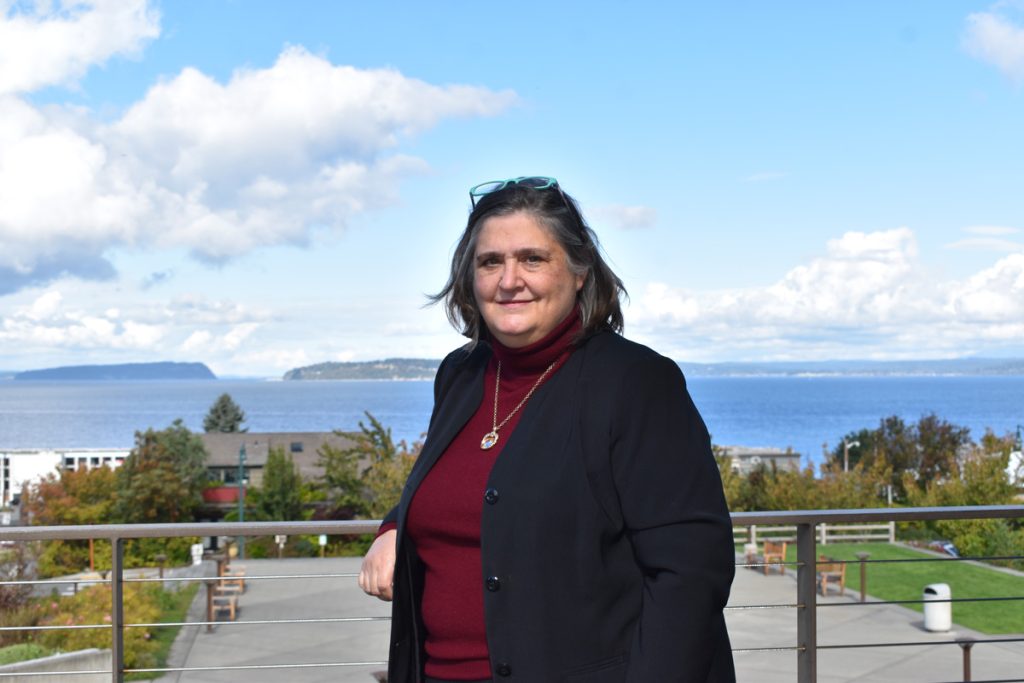 Lisa Utter's focus is on transportation, affordability, desirability, and sustainability. She hopes to use her experience in transportation to work with the city and its new Lightrail Transit Center to build a transportation infrastructure suited for its predicted growth.
What do you feel are the top concerns facing small business owners in Lynnwood and what do you propose to address those concerns?
Position 1 candidates
For Coelho it was uncertainty going into the pandemic that was the biggest concern for small businesses. Now, 19-months after, he hopes to partner with the Lynnwood Tourism Department to introduce programs that would educate the public of certain existing businesses to aid in their success.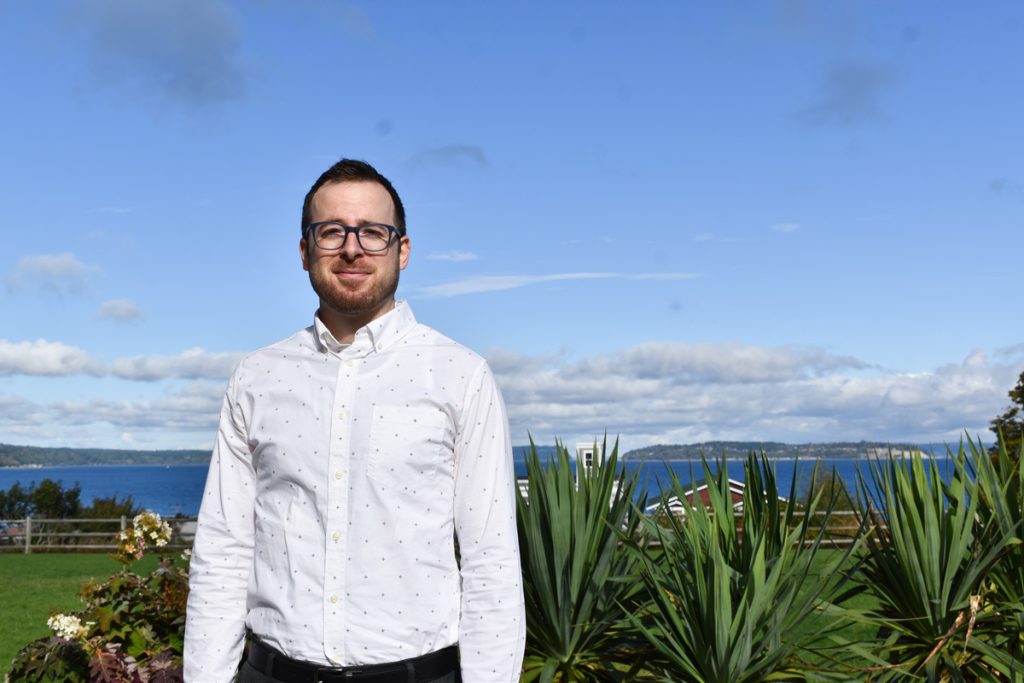 Sutton believes we need to know the how first before we can answer a question like this. She supports cultural diversity and infrastructure into our environment which she believes are interrelated issues.
Position 2 candidates
Decker believes the ability to hire should be a focus and that it ultimately advances businesses. He supports the idea of free apprenticeship training especially for the financially underprivileged.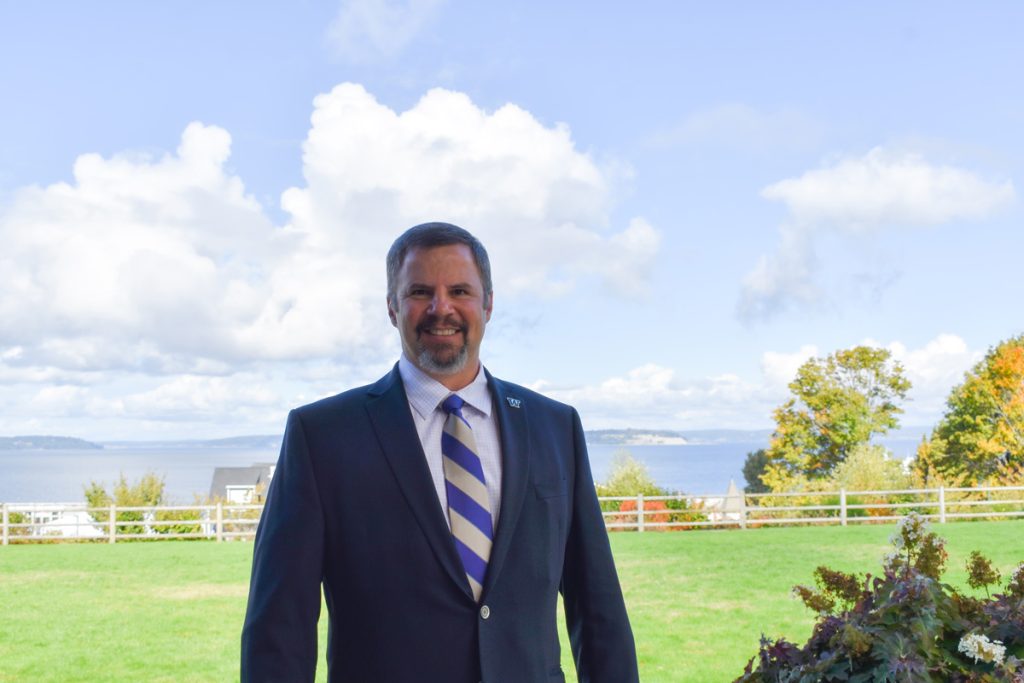 Lashgari believes it is important to support local businesses so they can sustain economic growth and keep doors open. She advocates for buying local goods and supports state and federal funds to be given to businesses to keep them operational.
Position 3 candidate
Utter believes survival and sales are critical for small businesses and aims to support them in whatever way she can.
Excluding changing housing and zoning codes, what would you propose to make Lynnwood a better for seniors?
Position 1 candidates
Safe passageways and ADA accessibility to ensure seniors have safety maneuvering the city is Sutton's proposition to make Lynnwood better for seniors.
Coelho agreed that accessibility is a big factor, adding that he would like to see integration of Lynnwood's senior citizens into the community and government involvement to ensure their needs are being heard and met appropriately.
Position 2 candidates
Lashgari believes in providing mixed-use homes so seniors have access to shopping and public transportation. She also vouched to provide seniors with exercise opportunities and classes the educate them about technology.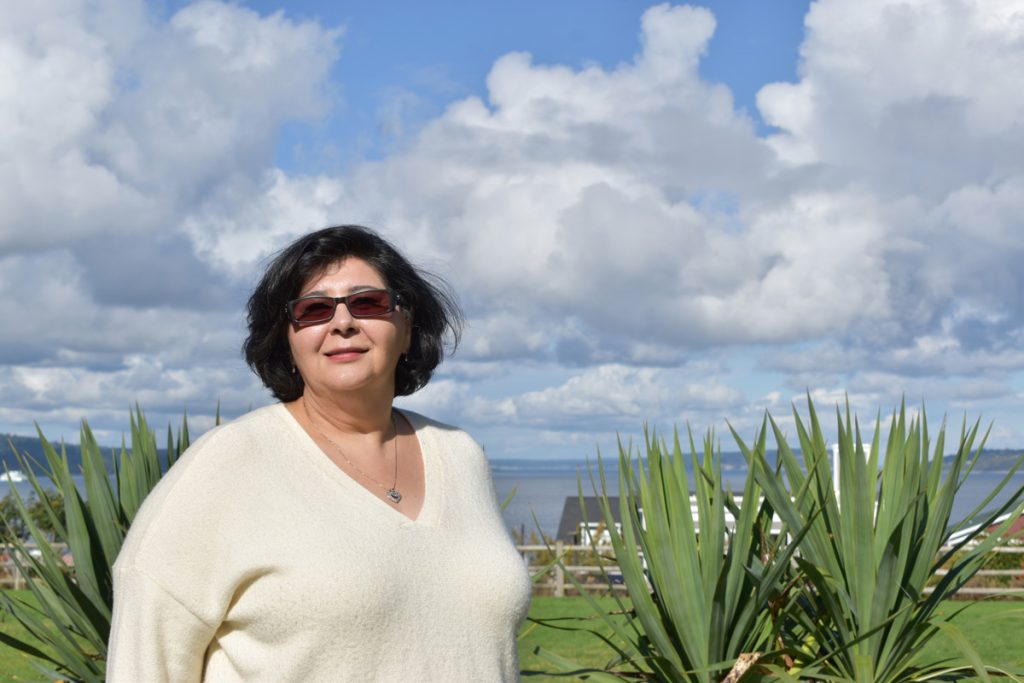 Decker returned to his stance on infrastructure believing seniors need access to safe ways to get around, which include ADA compliance.
Position 3 candidates
Utter believes in public outreach and thinks council needs to be looking at other alternatives for affordable housing and introducing programs that will help seniors find housing above all else.
In what ways could the City's Comprehensive Plan be improved to facilitate Lynnwood's Housing Action Plan of an additional 9,826 units by 2044?
Position 1 candidates
Coelho wants to look at what negatives affect affordability. He is a supporter of gentle development, small or modern. He believes in reforming the system to bring more dense development without jeopardizing the character of the city.
Sutton believes the council should be more vigilant. She believes that council should have oversite over building companies to hold them accountable for the promises they make.
Position 2 candidates
Decker supports keeping people in one place adding that buildings can grow taller. He believes Lynnwood should annex open land and bring it under the legislative authority to control areas and to complement the downtown corridor.
Lashgari acknowledged that the priming department has done a great job with producing housing that meets the needs of the community. She hopes to remove systematic barriers for people of color so more people can join the city without oppression and wants to prepare the city to continue setting itself up for growth, maintaining a great quality of life.
Position 3 candidate
Utter advocates for accessory dwelling units or backyard cottage apartments because they are more in-scale and critical for Lynnwood's increasing density.
What do you think is the most important infrastructure project in Lynnwood right now?
Position 1 candidates
Sutton believes it's important for us to be prepared for an increased population. She also added that the city needs to be looking at old building and bringing them up to date to be prepared for natural disasters such as hurricanes and tornadoes, which she believes Lynnwood is not set up to do.
Coelho wishes to bring a Town House Park to the city, which he says will create a space where people can gather and hold events. A meeting place, a city center, is a necessary addition to any city according to Coelho.
Position 2 candidates
Naz's focus is on the area where the Light rail will be opening and seeks to upgrade infrastructure to ensure areas to support the hub as well as updating/replacing aging infrastructure. She hopes to improve the city's sewer and water as well.
For Decker, he believes the most important infrastructure is city grid streets in the downtown are of Lynnwood. He wishes to see walkable streets with overpasses and easy access to freeways from public transportation as well as a city park.
Position 3 candidate
Utter stands for an updated east-west transportation option, that she believes will be pertinent to absorb growth.
If given a $500,000 grant to use in Lynnwood how would you allocate it in the best interest of residents?
Position 1 candidates
Coelho believes the American Rescue Plan Act funding is an excellent example of how to use that funding. Although he stated that $500,000 is not a lot when it comes to city funds, he thinks the best way to allocate that money would be a capitol investment project, such as his Town Hall Center idea.
Sutton would invest the money in economic development to stimulate job growth.
Position 2 candidates
Decker would use the grant to settle eviction issues and invest in his City Center Park idea.
Nashgari would invest in healthcare equity and create more green spaces for the city.
Position 3 candidates
Utter would try and fund a way to build some facilities that would house homeless people.
If there's ever a budget shortfall or a recession, what recommendations would you present on how to mitigate the shortfall?
Position 1 candidates
Sutton would cut expenses very carefully and really determine where the investment would be placed. She believes the city loses a lot of money from not offering what the city wants and hopes to fix that.
Coelho believes promoting a plan to have a clear guidance when it comes to cuts is a must, as well as being on the same page as other councilmembers. He stated that he is just one of seven and it is important to discuss with council to resolve issues such as these.
Position 2 candidates
Decker would invest in infrastructure because the costs of materials would not grow any cheaper.
Nashgari would cut some programs without losing staff and hold a hiring freeze until the shortfall stabilized.
Position 3 candidate
Utter highlighted the importance of sales tax to the city. She hopes to steer away from that importance by looking at other means of bringing money to Lynnwood.
Would you support a resolution requesting the Governor, the Washington State Legislature, and the Attorney General to assist in providing clarification of new law enforcement standards and requirements?
Position 1 candidates
Coelho believes it needs to be clarified with the legislator's office. Based on Coelho's conversations with the chief of police, Jim Nelson, he realized there was a lack of communication but does not believe there should be a resolution.
Sutton had no additional comment and agreed with Coelho. She agrees with the defund the police movement but wished to clarify that it does not mean taking money away from the police but rather calls for reallocating some of their budget to public safety like mental health issues.
Position 2 candidates
Lashgari does not support the resolution trusting Governor Inslee and attorney general, Bob Ferguson, believing we elected them to make that decision and she supports that it was made with dutiful research.
Decker supported the resolution to clarify but did not support the legislation. He added that legislators have a history of unintended consequences. He believed that the legislation is a "slippery slope" for how officers can do their job.
Position 3 candidate
Utter believes that there are certain iterations of clarification. She believes police response is a great concern. As far as public safety, she believes approaching and knowing where homeless encampments are is important and supports police department's response to mental health crises. She feels we have been unfair to police officers but also believes in building out systems for treating mental health.
What do you think the city can do to increase engagement by people of color or underrepresented communities in the city's economic development?
Position 1 candidates
Sutton believes in bringing different communities together and informing the public. She added that the city can learn from different culture's life experiences and that it is necessary for a thriving city of diversity.
Coelho believes in council going out to the public and asking what their needs are, showing the city that there are ways to actively help and facilitate growth.
Position 2 candidates
Decker is against the defund the police movement adding that leadership supports law enforcement of all types and should be valued.
Nashgari believes the funds could be used in other areas of the community such as a new social worker to deal with homelessness and mental health issues. She believes police should not be responsible for what isn't their job and a new department should be in charge of dealing with those issues.
Position 3 candidate
Utter thinks the pandemic has pointed out that we have a huge digital divide in the community and supports access to the internet and providing a way for people to engage in a personal way.
What does equity mean to you?
Position 1 candidates
As a student of history Coelho believes equity is acknowledging history. He believes that there are different perspectives and not everybody has been treated equally. He thinks that if we believe that everyone starts from the same ground he falsely understand history.
Sutton believes equity means fairness and justness.
Position 2 candidates
Lashgari believes equity provide opportunities that result in an equal outcome. To her there is a difference between equity and equality.
Decker believes it means "equal opportunity". He wishes to partner with the state to assess what barriers exist and remove as many of the barriers as possible.
Position 3 candidate
Equity means to Utter equal access to opportunity but not having structural barriers to reach a successful outcome.
The election is now just days away. Ballots have been mailed and the voting period has begun. Ballots are due, 8 p.m. on Election Day, November 2.
Lynnwood Video Interviews