Red SUV plows into Wisconsin holiday parade
Story Updates:
10:40 a.m. 11/24/21: Updated to reflect the correct judge who presided over the bail hearing from Michelle Havas to Cedric Cornwall.
10:56 p.m. 11/21/21: Washington Post reports five people were killed and more than 40 were injured.
9:15 p.m. 11/21/21: Added suspect in today's mass casualty event.
8:22 p.m. 11/21/21: According to a statement from the Milwaukee Archdiocese, one of their Catholic priests, as well as multiple parishioners and Waukesha Catholic school children are among the injured. School District of Waukesha canceled classes Monday, Nov. 22, for all grades 4K-12. Counselors will be available.
6:10 p.m. 11/21/21: According to the Waukesha Fire Chief Howard, a total of 23 people have been transported to local area hospitals – 11 adults and 12 kids. Police Chief Thompson will not disclose the number of fatalities. A person of interest is in custody, and the vehicle used in to today's attack is in police possession. An officer discharged his firearm with the barrier was penetrated in an attempt to stop the vehicle. Other agencies involved now include: ATF, FBI, Waukesha County Sheriff, Waukesha Police and Fire departments, Wisconsin state police, and law enforcement agencies from surrounding communities.
5:28 p.m. 11/21/21: Reports over Waukesha police scanner indicates the FBI is now involved.
5:21 p.m. 11/21/21: CBS 58 News reporting police are standing with guns drawn and armored vehicles one block west of the scene near the location of the suspected Red SUV involved in today Christmas parade attack.
5:17 p.m. 11/21/21: At 5:05 p.m. CST Waukesha Police issue a shelter in place for all residents within a 1/2 mile radius of downtown Waukesha.
5:08 p.m. 11/21/21: Added Police Chief footage and statements.
5:02 p.m. 11/21/21: An unconfirmed eyewitness shared that the suspect driving the Red SUV was is a Black man with dreadlocks.
4:57 p.m. 11/21/21: Added new footage and the suspected vehicle.
WAUKESHA, WI, November 21, 2021 – Today at approximately 4:39 p.m. CST at the Waukesha Christmas Parade in Wisconsin, a car plowed into the crowd. According to Police Chief Dan Thompson more than 20 individuals are injured. A suspect's vehicle has been recovered.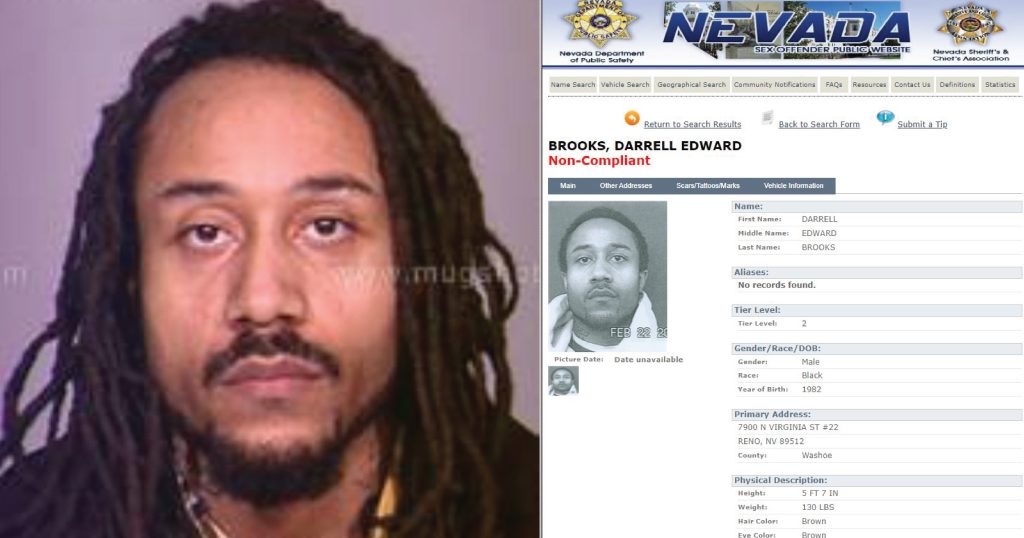 According Karol Markowicz, a contributor to the NY Post, Fox News, and DC Examiner, the suspect in custody for today's mass casualty event in Waukesha is identified as Darrell E Brooks Jr. Brooks is a Tier II sex offender from Reno, Nevada and according to recent court documents was released from Milwaukee County jail on November 19, 2021 on a $1,000 bail by Milwaukee County Circuit Court judge Cedric Cornwell. He was facing the following charges:
Domestic Abuse
Battery
Resisting or Obstructing an Officer
Bail Jumping
2nd-Degree Recklessly Endangering Safety
Disorderly Conduct
To view the entire summary of the Milwaukee case, click here.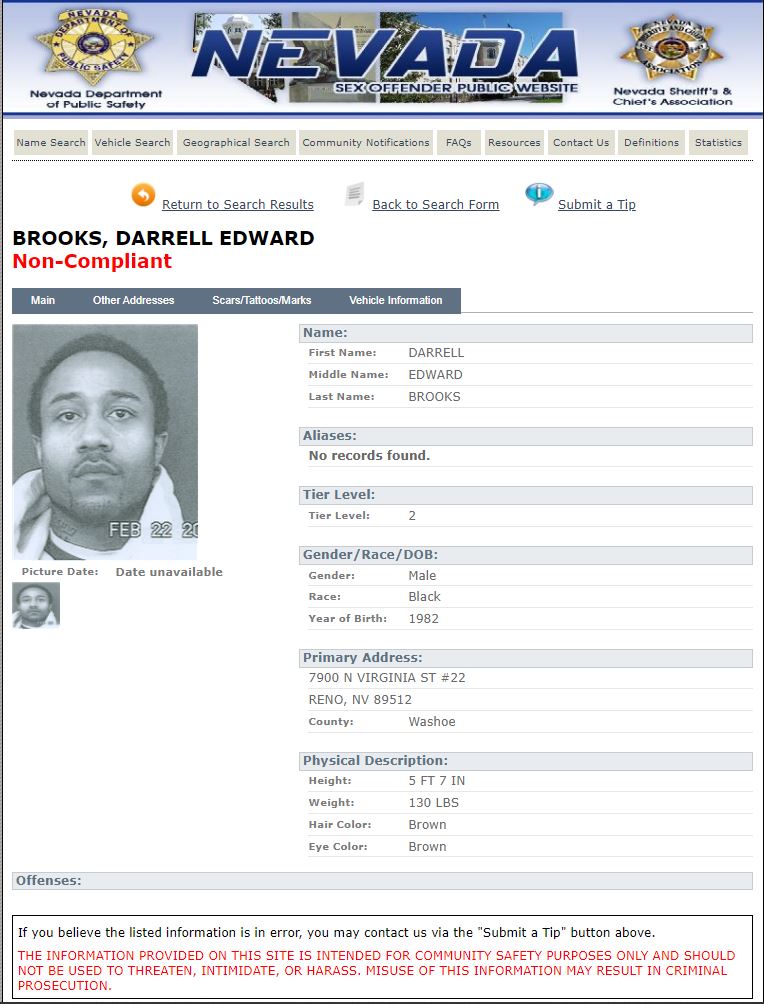 According to the state of Nevada penal code, a person is to register as a Tier II sex offender after being convicted of crimes against children such as:
Child abuse (NRS 200.508) involving sexual abuse or sexual exploitation of a child at least 13 years old;
Sex trafficking (NRS 201.300) (formerly known as pandering); or
Child pornography
Waukesha Police Chief gives an update on "chaotic, and tragic" incident, confirms a "person of interest" has been detained. pic.twitter.com/8SEfCEKBzG

— The Post Millennial (@TPostMillennial) November 22, 2021
Eye witness who doesn't realize he's on television describes one of the attackers in the vehicle in Waukesha as a black guy with dreadlocks. pic.twitter.com/LMfedKOxhZ

— Ian Miles Cheong @ stillgray.substack.com (@stillgray) November 22, 2021
A video sent to reporter Taylor Lumpkin viewer shows the horrifying moment a red SUV plowed through a crowd during the Waukesha Holiday Parade.
TRIGGER WARNING: 🚨DISTURBING VIDEO🚨A viewer sent in horrifying video the moment a red SUV plowed through a crowd during the #Waukesha Holiday Parade. Its currently unclear how many people have been injured. Updates to come on @tmj4 pic.twitter.com/u6q10VgTJ1

— Taylor Lumpkin (@TaylorLumpkinTV) November 22, 2021
Multiple people on the ground injured, reports of shots fired. Triage strike team has been deployed, per police scanner.
New video of the Red SUV hitting members of the parade.
Terrible!! pic.twitter.com/iv53LhYFFP

— Israel75 (@IFNY2775) November 22, 2021
Below is video of the aftermath on the attack on the Christmas parade in Waukesha, WI.
This is a video of the aftermath on the attack on the Christmas parade in Waukesha.

Warning: Graphic Footage. pic.twitter.com/jfBCwgKGse

— Ian Miles Cheong @ stillgray.substack.com (@stillgray) November 22, 2021
CBS 58 News posts photos of what appear to be the red SUV involved in the Waukesha Holiday Parade incident.
Photos appear to show the red SUV involved in the Waukesha Holiday Parade incident. Follow updates here: https://t.co/sjcTvuk2Du pic.twitter.com/hfN0avE9Hp

— CBS 58 News (@CBS58) November 22, 2021
Developing story…