Snohomish County Council votes to become a Purple Heart County
EVERETT, Wash., December 6, 2021 – On the eve of the attack on Pearl Harbor, tonight at its 6 p.m. Administrative Session, the Snohomish County Council will vote to become a Purple Heart County. Snohomish County will be the third county in Washington state following Thurston and Lewis counties to officially be recognized as a Purple Heart County.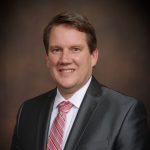 The Resolution was introduced by Snohomish County Councilman Sam Low after local Machias resident Drew James approached him with the request. It encourages residents and businesses to recognize the sacrifices Purple Heart recipients have made in defending freedom.
"BE IT RESOLVED, that the Snohomish County Council does hereby recognize Snohomish County as a Purple Heart County and encourages residents and businesses of Snohomish County to show their appreciation for the sacrifices Purple Heart recipients have made in defending our freedoms, to acknowledge their courage, and to show them the honor and support they have earned."
To view the resolution in its entirety, click here.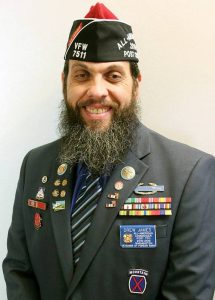 James is currently the State Surgeon at the Veterans of Foreign Wars Department of Washington. He served in the Army's 10th Mountain Division, 1st Battalion, 87th Infantry. Both of his grandfathers served in World War II, his father during the Vietnam era and brother after the first Iraq war.
"This recognition actually hit's home," James told the Lynnwood Times. "My grandfather who passed away was injured at the Battle of the Bulge in World War II. The military has been apart of my family for generations.
"This resolution is showing everyone that the County is here for veterans. This is a long lasting commitment to show that Snohomish County will honor the sacrifices of the men of women of the Armed Forces everyday."
On Tuesday, the cities of Monroe and Snohomish will also be passing resolutions to become Purple Heart Cities. According to purpleheart.org, the cities of Lacey, Spokane, Maple Valley, Vancouver, Rainer, Enumclaw, and Yelm have been designated as Purple Heart Cities in Washington state.
Washington state has over 69,000 activity-duty military and some 600,000 veterans of which Snohomish County is home to approximately 51,000 veterans.
The Purple Heart is awarded to military members with qualifying combat injuries or killed in combat in wartime, or while in combat against those hostile to the United States. Originally called "Badge of Military Merit" by General George Washington, it is the nation's oldest military decoration. Any soldier, sailor, airman, marine, or Coast Guardsman who sheds blood in defense of the nation automatically receives the Purple Heart.
General Washington commissioned the award on August 7, 1782 and because of this, National Purple Heart Day is designated August 7 of each year. He presented the purple-colored heart-shaped badges to soldiers who fought in the Continental Army during the American Revolution.
Recipients of a Purple heart are entitled to military and civilian benefits including healthcare from the Department of Veterans Affairs and the post-9/11 GI Bill.
According to the National Purple Heart Hall of Honor, more than 1.8 million Purple Heart medals have been awarded to U.S. military members.
President John F. Kennedy is the only U.S. president to have received a Purple Heart. Kennedy, who served in the Navy during World War II, injured his back when a Japanese destroyer collided with his patrol torpedo boat near the Solomon Islands.