Shawn Yanity, former chair of the Stillaguamish tribe honored
SNOHOMISH COUNTY, Wash., January 4, 2022 – The Snohomish County Council recognized Shawn Yanity, former chair of the Stillaguamish tribe for his over 20 years of leadership and service to the community. The resolution adopted December 20, 2021 was brought forward by its sponsor County Councilman Nate Nehring and seconded by then-Council Vice Chair Megan Dunn.
Councilmember Nehring spoke to the resolution and expressed his appreciation for Yanity and his service.
"Shawn has been incredible to work with and truly cares about the community," said Nehring. "Under Shawn's leadership, the tribe has really been an outstanding community partner and has done some great things for the citizens of North County in particular."
Vice Chair Dunn added, "Thank you for your many decades of service. I appreciate all your work for the county and the tribes."
Councilmember Sam Low also thanked Yanity for his service.
Council President Stephanie Wright, recognized Yanity for his "creative and collaborative" leadership.
Yanity's wife, Tanya, holding back tears, thanked the council and reminded everyone of her husband's effort and that of the tribe in rebuilding following the Oso's landslide tragedy in 2014.
After thanking the council, Yanity recalled the strong partnership between the Stillaguamish people and county government.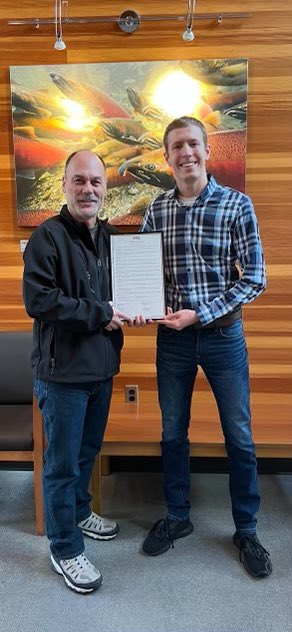 "I want to thank the county council so much and Councilman Nehring for all the support," Yanity said. "It has been a true blessing to be able to not only work my people at the Stillaguamish improve our lives but the things we have done in Snohomish County.
"The working relationship we have [with Snohomish County] has been phenomenal from taking care of elders to law enforcement, roads, you name it…our natural resources. I want to thank you guys. I could not have done this without the vote of my tribal members and also the support from you guys.
"This is true honor. I didn't get into politics for any recognition. This is very humbling."
To view the resolution in its entirety, click here and this video can be found here.