The Center at North Marysville: A new community resource center helping families
MARYSVILLE, Wash., February 14, 2022 – The adage "every cloud has a silver lining" gained truth this past year as Marysville welcomed a new community resource center – The Center at North Marysville – from the ashes of the pandemic. 
The Center at North Marysville located at 1424 172nd St. NE could not have been any more perfectly located – based in an old church that shares a chain-link fence with every school in Lakewood, providing counseling, utility and rent assistance, food, clothing, and more to students and families in need. 
The center opened last year during the height of the pandemic, which Ryan Brown, Executive Director of the center told the Lynnwood Times was somewhat of a "rose in the crack of cement."
"We've been able to get a lot done during the pandemic. Some of that is because there was a need, but some of that is because there's been available funding, and we were kind of in the right place at the right time," Brown said. "We were able to meet the needs and show up in a way the community really needed us to."
Brown's passion for community involvement began while working on the Recovery and Response team for the city of Marysville during the 2014 Marysville Pilchuck High School shooting, in which 15-year old freshman student Jaylen Fryberg shot five other students, fatally wounding four before fatally wounding himself.
Following that tragedy, Brown observed many programs arise that were focused on connecting the community of Marysville and offering resources to those who needed them. However, within about a year's time, those programs began to fizzle out.
"People's priorities changed, and that's understandable, but there was still a lot of kids that needed support, and that support was missing now," Brown told the Lynnwood Times.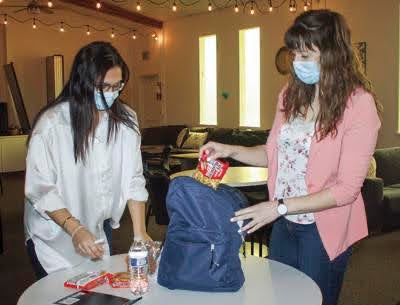 In response to his observation, Brown helped establish Leveraging Innovation and Networking Communities (LINC) NW at Everett's Faith Lutheran Church in 2016, establishing a mentoring program around some of the success he had through volunteer work and partnership with Trinity Luther College.
LINC's mission was to become an agency that helps build relationships between businesses and non-profits, providing one-on-one mentorship for students in the area with locations in Marysville, Granite Falls, and Lakewood – locations that still remain operational to this day.
The facility in Lakewood eventually grew into a family resource center, holding social spaces, parties for students, and providing lunch during spring break and summer school weeks.
When the pandemic hit in early 2020, LINC's mentoring program had to pivot. They began virtual mentoring, which worked for some students and helped redistribute food for Lakewood schools serving around 35,000 pounds of food around the Salvation Army, local food banks, and apartment complexes.
"We took food wherever folks could get their hands on it," Brown said.
Through the success of their food distribution, Brown and his team caught the attention of some local funders that wanted to see a formal resource center operate in Marysville.
With the help of the Marysville Community Development Block Grant (CDBG) COVID funds in 2021, Brown opened the Center at North Marysville and immediately funded an administrative social worker Mariel Gonzalez on May 1 to design and implement programs.
"She's on our staff to help coordinate the facility and any programs we have in the building and help distribute rental and utility assistance funding," Brown said. "She's been doing great work with that."
Early last summer, the center expanded its staff with Erin Maas, Student and Family Advocate, to help coordinate mentoring for Lakewood schools and community-based strategies as well as advocate for children and students, supporting literacy programming, and help design events and training how to support children, family strategies, skill-building courses, and more.
Together, Brown and Maas are co-coordinators for what they call Lakewood United, a substance abuse coalition, funded by the Healthcare Authority Community Prevention and Wellness Initiative (CPWI) grant, providing substance abuse support for the Lakewood school district.
Acquisition of the facility 
Brown continued his tradition of being at the "right place at the right time" when it comes to finding a location for Marysville's new community resource center.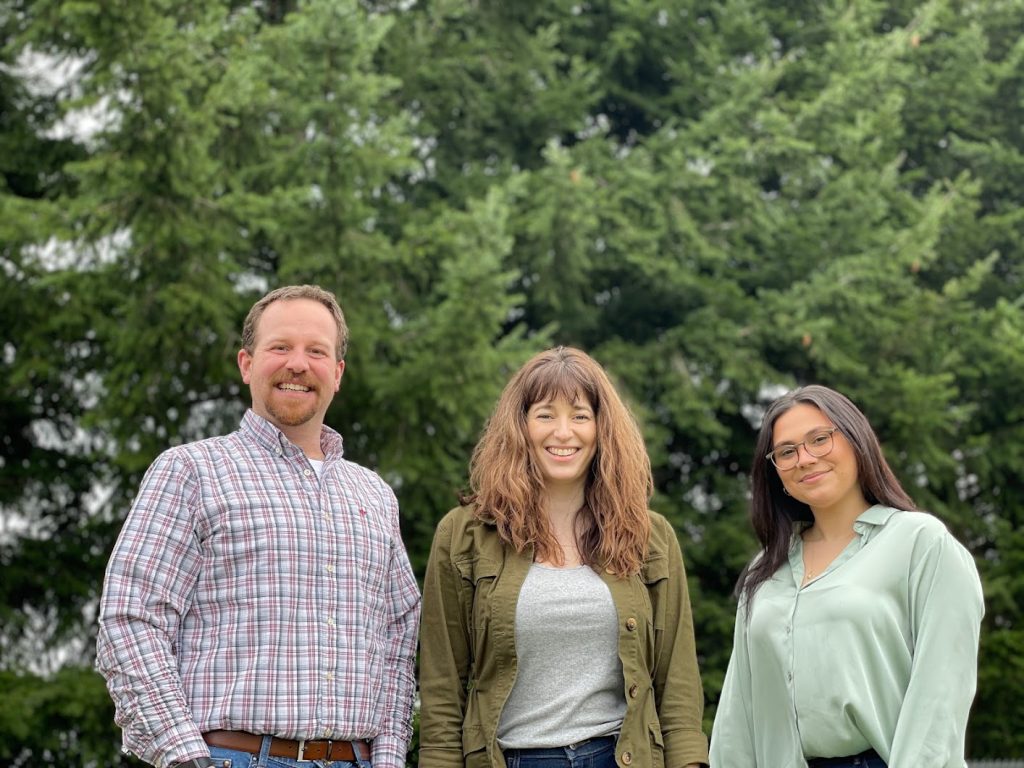 While operating LINC NW out of HopeWorks Station in Everett, Brown needed to move his operation elsewhere to allow a contractor to develop the space. The timing of this relocation lined up perfectly with a call he received by a Marysville pastor whose church was in need of funding assistance after losing a large grant. The pastor asked Brown if he knew anyone who needed an office to rent out, to which Brown replied yes – himself and his team.
Brown shortly moved LINC NW's operation to the library of the pastor's church. Not too long afterward, the church decided to close down and asked Brown if he would like to be a part of the closure of the property.
The location shared a fence with all Lakewood schools including Lakewood High School, Lakewood Elementary, Lakewood Middle School, English Crossing Elementary School, and the Lakewood District Office. To Brown, it was the ideal location to serve students and families with a new resource center.
"Just after that meeting, I walked out to my car and saw we shared a fence with an entire school district and thought, we could close this building and turn it into a parking lot . . . or we can turn it into a resource center and serve students and families right here," Brown said.
Initially after Brown took over the building, the former superintendent of Lakewood challenged him by saying, "If you really wanna earn my trust, you'll serve ten students over spring break on our free or reduced lunch program." Brown said he had a deal. That week they served 380 students lunch.
Since taking over the building, the center has grown from operating in the old church library to operating 70% of the building with all of its expanded services. They now have a main office, counseling space, a large family room with games and sofas, laundry and shower services for those on the homeless and foster care roster, a computer lab, and even a music recording studio.
As warmer months approach and COVID cases decline, Brown informed the Lynnwood Times that he hopes the center grows its services, eventually hosting events like block parties and book readings.
"I wanted to help community agencies, local businesses, and others to look up and recognize that they're the answer to each other's problems. You might focus on your one thing, but if you just look up for a moment, you may look across the street and see your neighbor struggling . . . and that you have the means to help them through that," Brown said.
You can support the center with monetary donations by visiting https://www.thecenteratnorthmarysville.org/support-the-center.
The Center at North Marysville is also searching for volunteers to join its team, particularly on the administrative financial end. For those interested call 360-386-5970.