There is hope when you walk through these doors
MARYSVILLE, Wash., August 23, 2023—Family resource center LINC NW and C-Suite Center For Hope cancer resource center are bookend tenants in nonprofit hub that opened this summer in Jennings Memorial Park.
With the opening of a new family resource center in Jennings Park this summer, central Marysville now has a nonprofit hub featuring a diverse group of support organizations. Also sharing space in the LINC NW building are:
Keep Dreams Alive Foundation, a nonprofit organization founded in July 2020 to serve the Spanish-speaking and Latino community by contributing to the success of the Hispanic community, preserving culture and language while remove barriers to access.
Early Achievers. Opportunity Council/Child Care Aware NW is dedicated to ensuring that every child has access to high-quality early care and education. The nonprofit partners with childcare providers through culturally responsive coaching relationships and professional development, while supporting families to find a program that meets their needs.
The nonprofits can offer family support, temporary shelter, a cold weather shelter and student mentoring through Marysville's second LINC NW location; access to high quality early care and education, remove barriers to access for the Hispanic community; or even help cancer patients navigate the perplexing maze of cancer care and treatment.
C-Suite Center For Hope
Robin Sparks is the director of the C-Suite Center For Hope, a one-stop cancer resource center and cancer patient navigation, one of four nonprofits housed in the office building at 6915 Armar Road, which for years served as the city Parks and Recreation Office.
Sparks still remembers the day in March 2022 when her doctor called with the results from a biopsy – she had cancer.
"I have an incurable form of non-Hodgkin's Lymphoma," said Sparks of a type of blood cancer that starts in the lymphatic system, causing white blood cells in the body's germ-fighting immune system to grow abnormally and form tumors, like the one she spotted. "Looking at me then and looking at me today, it really has taken a toll on me, not just emotionally, but physically. In time, I'm hoping to overcome all that."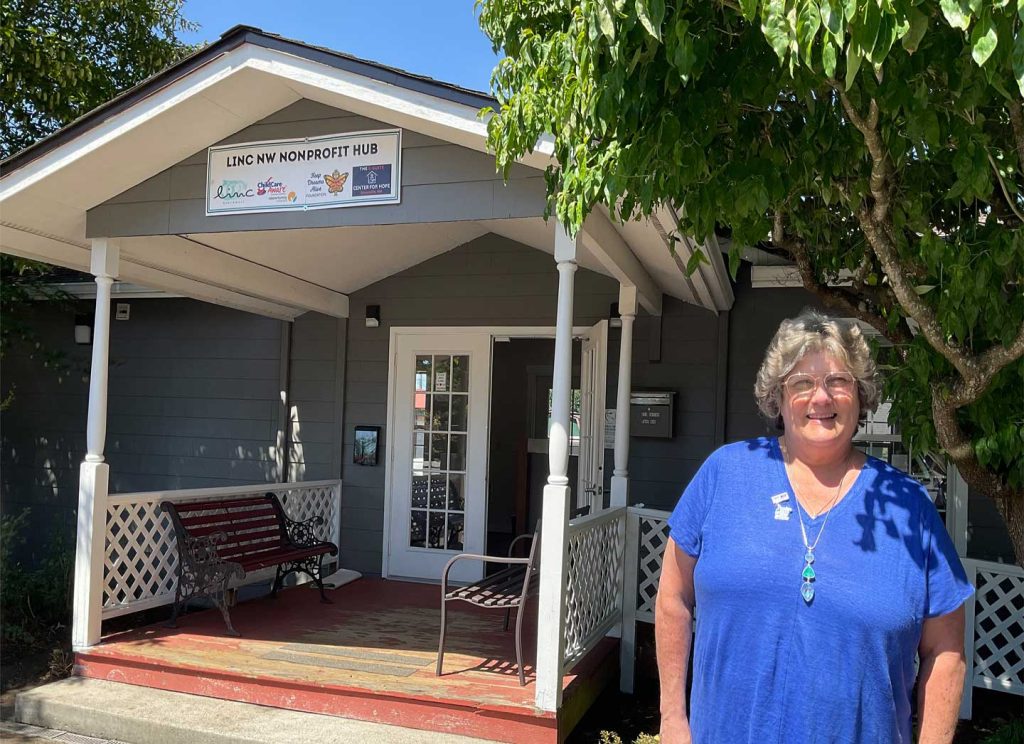 While undergoing chemotherapy and other treatments, the astute Sparks became a sponge for knowledge about cancer care resources, the cancer care continuum process and patient navigation. On one visit, she also looked around the room, heard the frustrations if fellow patients, and saw plenty of others who looked lost or hopeless.
"I was sitting in infusion care, and I heard this voice say '"change of plans,'" Sparks said. "You're going to help these people around you that are facing barriers and obstacles to timely access of care."
It's not in Sparks to sit still for long; her supportive husband, Gordon, can attest to that.
When Sparks spoke with Mayor Jon Nehring and other city leaders, the cancer survivor, still keeping watch on her own symptoms, made a great impression, and appreciates the support they have granted. She said Marysville can be a model city at the forefront of cancer patient navigation for its residents, working confidentially with local patients and hospitals to ensure that their needs are being met – from timely access to care, vital information, rides to appointments, wigs, anything to remove barriers and promote better care.
Sparks said that the C-Suite Center For Hope is expanding to Alaska soon. The American Cancer Society is helping with the logistics, in response to hospitals requesting help specifically for patients who come to Washington from Alaska for treatment.
Sparks is also a legislative ambassador with The American Cancer Society, and he worked with lawmakers from Olympia to Capitol Hill.
To schedule an appointment, call 425-626-5141 or visit http://c-suitehope.org/.
"With the Center For Hope Marysville, you're never alone in this fight for your life," Sparks said.
Wraparound services do help families in need
The other bookend tenant in the building is LINC NW, Marysville's second family resource center, with the first location in the Lakewood area at 172nd St. NE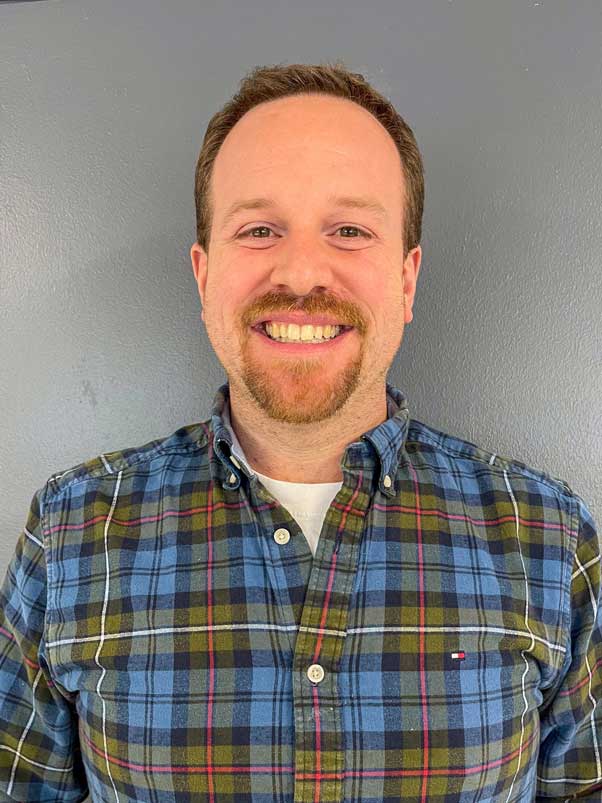 "This second location will make it easier for families downtown and in south Marysville to access much-needed community resources," Mayor Jon Nehring said. "I appreciate the important work that LINC NW and its partners do, and their mission to serving the entire greater Marysville community."
LINC NW works together with the community to build resilience, find support, and connect to each other in meaningful and transformational relationships. The nonprofit provides resource navigation, mentoring, parent skill building, basic needs assistance, operates the Marysville Cold Weather Shelter in partnership with the county, and other meaningful and practical resource tools.
Executive Director Ryan Brown said the center is intended to serve the entire family and community's needs.
Brown cited a client story that brought a smile to his face, bringing together what wraparound services can do to help a family in need.
He shared that a man came in the center, and their family was living in their car. They had a little girl. "They needed support with housing, so just finding them a place to live is hard," said Brown.
However, LINC NW had some hotel funding that they were able to leverage and put the family into a hotel. The man insisted he wanted to find work, that he wasn't looking for a free ride, so Brown and the team worked with him to try to identify a few possible job options.
The man had a few that he was interested in already, but he needed some good interview attire, so LINC NW got him some clothes, shampoo, conditioner, and toiletries. They set him up with some interviews and got the family short-term housing. The day of his interview, with his confidence riding high, he got the job. When he returned to his hotel, staff members were so impressed with him that they offered him a job. Two days later, another job offer came through.
"We took this man from feeling really down, just by getting him some basic things, just being able to bring hope in a tangible way," Brown said.
The man is still employed.
"We can't do all the things we'd like, and we don't have endless access to resources, but when the stars align, we have what you need," Brown said.
Among other contributions, Brown added, "We can provide parent skill-building classes, support for students, a Clothing Closet with clothes for everybody in the family, whatever the community need is," Brown said.
Lately, there has been discussions about providing grief support through support groups or classes, as a missing community need.
Most recently, LINC NW built a professional recording studio at its Lakewood location. Brown uses the studio for podcasts to introduce listeners to active community leaders, share interesting local stories, address timely topics, while students will be able to play with the technology, bring instruments and record themselves in the name of education support. He hopes to create another space to support art and drama program and Spoken Word poetry.
"We built it with the community in mind," Brown said. "It's built to serve."
He cited the Marysville Cold Weather Shelter as an example where collaborating with the community fills an important seasonal need, opening when the temperature drops below 34 degrees.
"We support can't build a facility, but we can offer a place that keeps people warm and puts a warm meal in their belly; it's a really powerful tool and a powerful way that we can support the city," Brown said, adding, "We have hotel vouchers as well for families with children. The county has been easy to work with, and so has the city."
The cold weather shelter has operated out of Bethlehem Lutheran Church and can always use more overnight volunteers.
Both LINC NW locations are open Tuesday, Wednesday, and Thursday from 9 a.m. to 1 p.m., and other times by appointment. For more details, or to discuss volunteering, visit http://www.lincnw.org.
RELATED ARTICLE