90's Pop Punk sensation Pain, now Salvo, returns to Washington after 24-year hiatus
EVERETT, Wash., August 23, 2023—The band formerly known as Pain has reformed under the name Salvo, touring across the country to play songs the world hasn't experienced live in over two decades.
Back in 1994, an Alabama-based ska punk band called Pain was taking the world by storm. Their hits like Be in a Band, Futz Said Julie, and Suckerpunch were all over the radio and MTV2, their song Jabberjaw was featured on Cartoon Network's Groovies, they were opening for bands like the Mighty Mighty Bosstones, selling albums worldwide, and speaking to WB and a handful of interested big-named record labels.
While playing a show in 1999 Pain was even interrupted by fellow band, Train, for drawing away too much of their audience members during a show.
Yet right as they peaked, and prepared for a launch into international stardom, Pain suddenly broke up leaving the world wondering what happened.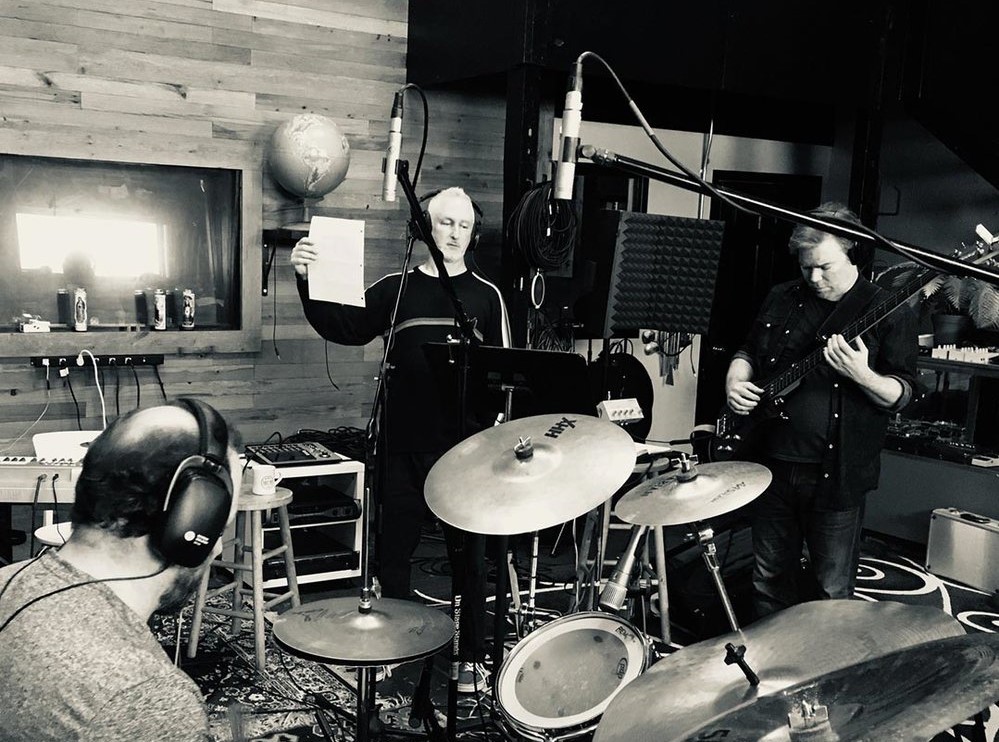 Now, after a 24-year break, Salvo, in their first West Coast tour since 1999, took to the stage in Everett's Lucky Dime on August 17, joining local headliner College Radio.
The Lynnwood Times sat down with frontman Dan Lord and guitarist Adam Guthrie, a couple of the band's founding members, to hear the story of why they broke up, how the unexpected dissolution affected many of its members, what led to the decision to reunite, and how it felt to be stepping on stage in Snohomish County for the first time in their career.
The band Pain was formed in 1994 by Alabama High School friends Dan Lord, Adam Guthrie, and Mark Wiewicz. They eventually became a 14-members group with keyboards, horns and woodwinds, playing music that has been described as pop punk, punk rock, and ska.
The latter genre Lord publicly dismissed in a 1997 blog post saying, "There are a lot of styles we emulate and ain't none of 'em from the island of Jamaica." When asked about this blog post, Lord said he was in a bright and positive mood and gets a kick out of how many times people refer to the post, believing Lord to be much more sensitive than he is on the matter.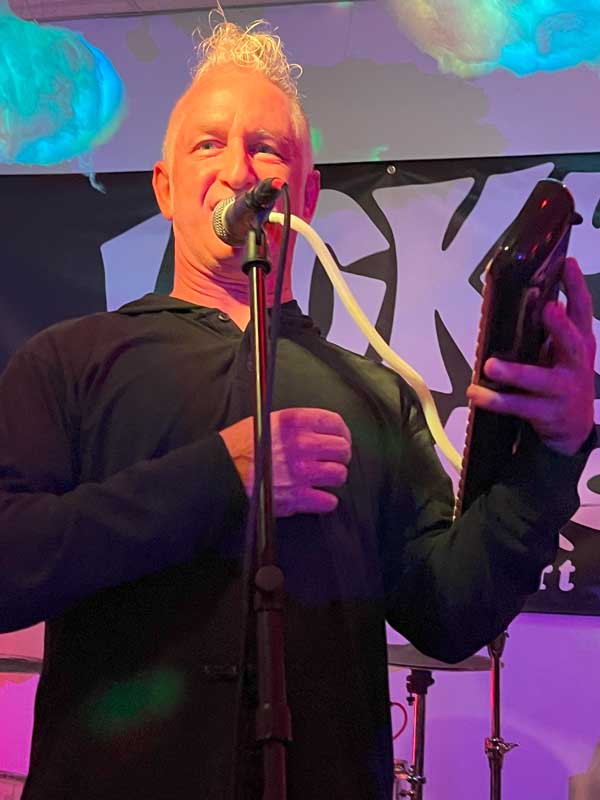 "We played with a lot of ska bands and we get along with them really well, but we're also not a good R&B band, or a dance band, or a country western band, or a swing band, we just don't fit into these categories. We just do what we wrote and that's how it came out, we can't help it," said Guthrie.
"I think we're just terminally weird," added Lord.
When the band broke up in 2000, Pain's bandmates went their separate ways but Lord and Guthrie both continued to write music.
"You don't just stop," said Lord. "If it's something you love to do, you just do it."
However, music wasn't necessarily a focus of Lord's especially while pursuing his religious calling, teaching, and authoring several books. The decision to shut down Pain in 2000 fell on Lord citing a "religious calling." He went on to receive his master's degree in theology from University of Dallas, got married, and became a teacher at Cathedral of Saint John the Baptist school in Charleston, South Carolina.
"It was all my fault. Back then I felt a big push to balance my life a little better and that involved finding God," said Lord. "It wasn't like I was on meth or tearing up hotel rooms. On the outside you would've thought 'well Dan seemed pretty happy' but on the inside I was not happy, things were just off and I felt this push to start contemplating the more serious questions in life. There's only so far you could go with this one obsession with music, but it could not be everything and I was making it everything. It was screwing up my life."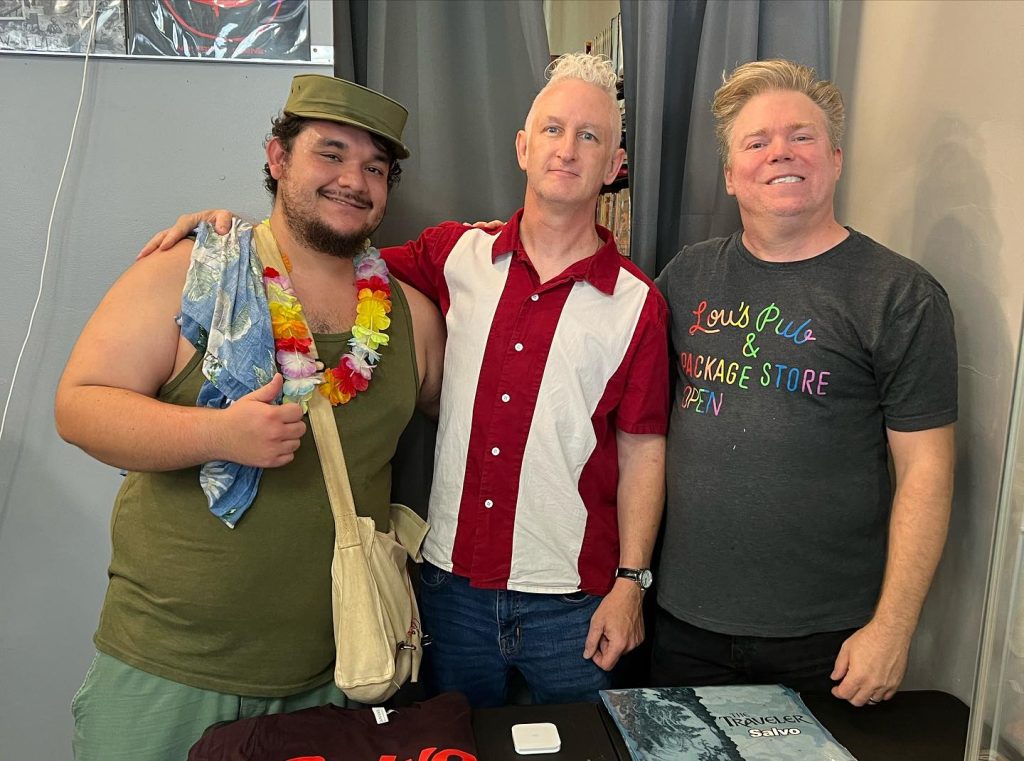 He added, "That's not a good feeling: when you have this big, wonderful dream that we all shared and someone just pulls a lever, that someone being me, and says we're going to stop that right now at least, maybe forever."
When Guthrie got the call from Lord telling him the band was over, he said he felt lost for years, blaming himself. He stumbled into substance abuse and depression but is now clean and sober.
"I had not felt like the person I wanted to be for a long time and I do now. I had a lot of things I needed to change in my life recently to really enjoy being here and doing this. I couldn't be in a better position right now with my friends. This is where I'm supposed to be," said Guthrie.
Lord added he does not regret pursuing his religious calling but does regret the ties that were severed from his friends and the dreams they shared together for so long. He added he's a firm believer in chasing what feels important to you, and one shouldn't let less important things overshadow more important things. Looking back, Lord shared he feels his choice gave him a better peace within himself and, by virtue, he feels like a better musician and better artist because of it.
Roughly 18 years later Lord said he felt another "big push" to reach out to Pain's old members. He noticed the songs he had been writing for years were best performed as Pain songs and he didn't know what else to do with them, he said.
While everyone he spoke to seemed excited at the prospect of reuniting, he said, but some had moved on from a life of music, now married with children, and jobs, and other engagements.
"Even though they were excited that doesn't mean 'great, let's leave', not everyone was prepared to do that. Even some of the guys who tour with us now, we have to plan things very carefully," said Lord.
Guthrie added when he got the call from Lord to reunite, he was just about to give up on music but all of that went away.
One of the band's founding members, Mark "Pose" Milewicz, who played bass guitar while his wife, Liz, played keyboards, was one of these members who had "moved on." It was his unwillingness to rejoin the band that led to the decision to rename the band from Pain to Salvo.
"We didn't feel right about going with Pain because he was a founding member," said Lord. "I just like the word. It means a lot of different things, but I like it meaning a blast of cheer."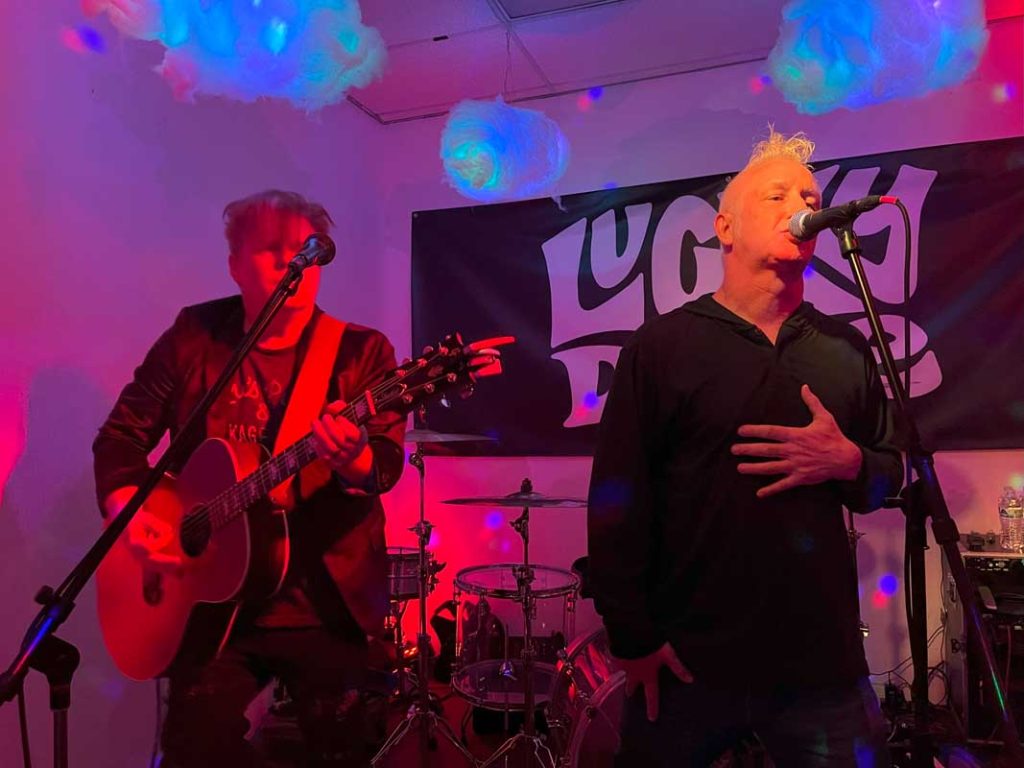 During last Thursday's show in Everett, Pain (now Salvo) performed their hit song Jabberjaw live for the first time ever. Many fans know the song well from watching late night Cartoon Network's Groovies, which was a series of musical shorts highlighting various bands. That deal, Lord said, came from one of the producers at the network hearing their song on the radio and reaching out.
"We had a friend, a DJ named Steve Craig from 99X in Atlanta, that was playing our music during the peak hours. We went touring in LA, Atlanta calls, we go to Elmore, Alabama, to a place where the local grocery store has hog brains and three different types of gravies, and that's where we recorded Jabberjaw," said Guthrie. "It went a minute and forty-seven seconds exactly and Dan did it. In fact he recorded two songs and that's the one we went with. Then we took naps for like 18 years."
Since reuniting the band, Salvo has been playing venues mostly in and around the Southeast United States but a slew of West Coast fans demanding their presence got them thinking. So they put together a Kickstarter account to raise enough money for travel, food, and lodging to tour up and down the coast from California; to Oregon; to Washington; and Idaho.
They settled on playing Everett, because "it's beautiful" and "accessible," the band said. Before heading up to the Lucky Dime, they did have a day revisiting Seattle, where they typically played during Washington tours.
Their latest album, The Traveler, is on sale at Easy Street Records on California Avenue in West Seattle today.
Lord added that Guthrie's wife, Rebecca, has a great way of "kicking [the band] in the back of the head."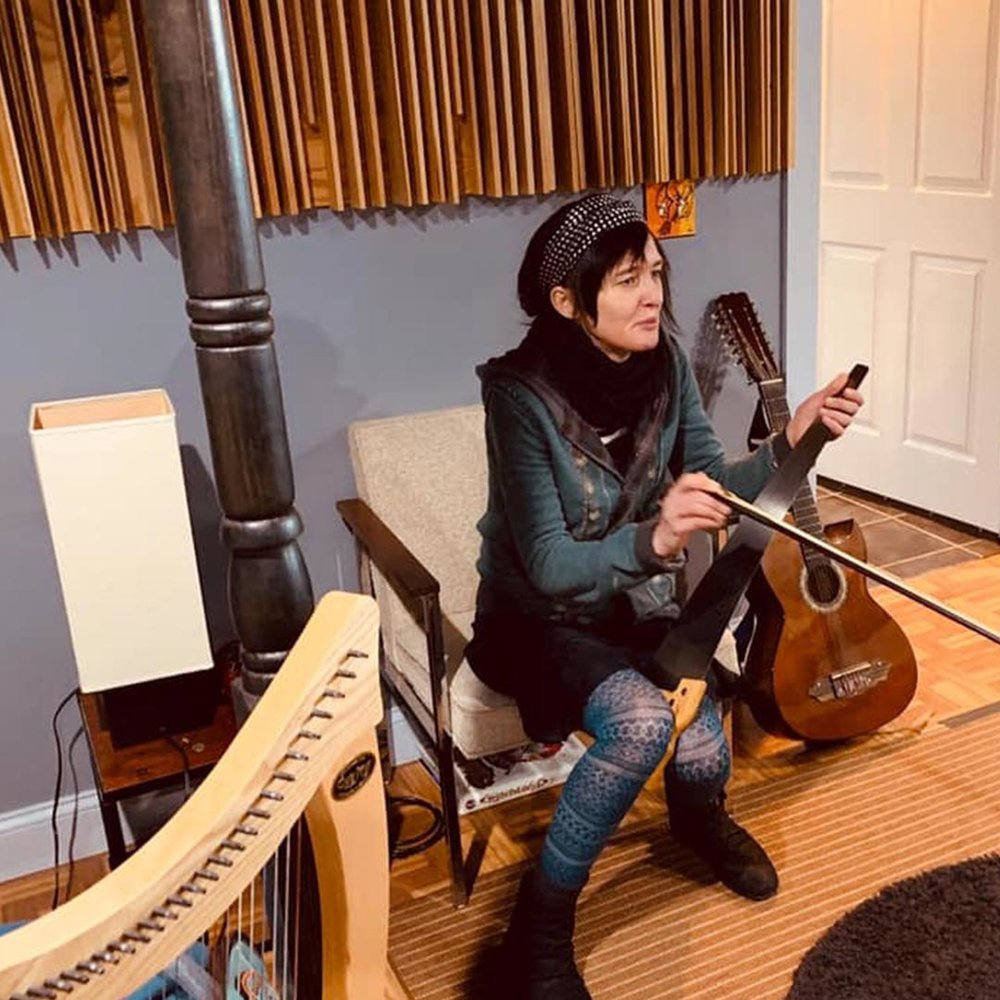 "We'll be standing around, wringing our hands, and be saying how can we do this, is it even possible, and she'll say 'just do it,' start a Kickstarter and go," said Lord.
The band initially asked for $3,000 towards flights, food, and hotels but Rebecca encouraged them to ask for $5,000. They gave themselves one month to raise the money and had it within days.
"I've been crying this whole trip," said Guthrie. "I'm just overwhelmed by gratitude."
Lord and Guthrie shared that the band is writing new material that will be featured on an upcoming brand-new album. They hope to continue touring throughout the United States to hit "all the pockets of Pain fans" that have been reaching out, demanding they visit their state. "We're just excited about our new songs, they just feel really fresh and cool," said Lord