School of Rock Lynnwood is Rockin' and Rollin'
LYNNWOOD, Wash., August 21, 2023—Like many businesses School of Rock Lynnwood was faced with the threat of closing its doors when the COVID-19 pandemic swept the globe in 2020. But now, with the help of Lynnwood and Snohomish County funds, its enrollment numbers are the highest they have ever been since openings its doors in 2017.
School of Rock provides students aged 6 to late 70's an exciting and engaging music lesson experience, rehearsals with fellow bandmates, all culminating with a rocking performance at a local festival or venue. Lessons are available for bass, guitar, singing, drum, and piano, and draw from all different styles of Rock, teaching theory and techniques through songs from legendary artists.
While most School of Rock alumni don't typically go on to pursue careers in music, some have secured record deals and perform on shows like American Idol, the Voice, and even Broadway theater.
School of Rock's Lynnwood location is owned by husband and wife, Gayle and Jon Scherrer, who have been with School of Rock since 2017. Before School of Rock, Gayle was a local preschool teacher with a concentration in music education, and Jon is an ex-technology executive, turned music non-profit founder and local music education advocate.
"Gayle and Jon Scherrer are exactly the type of people we look for to lead a School of Rock franchise," said Rob Price, CEO of School of Rock. "They are passionate about their community and eager to provide opportunities for students to further their music education. I look forward to watching School of Rock Lynnwood grow as their students thrive."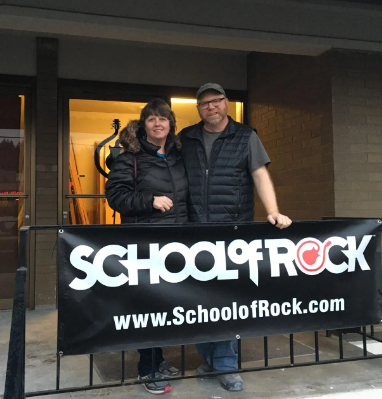 Jon helped establish several music projects in the North Seattle area, including starting SeaJazz, an educational program for music students in the Edmonds School District, and Seattle Teen Music, a music non-profit that he started with his daughter in 2009, and is currently the President of the Seattle Peace Concerts, bringing free park concerts to the Seattle area.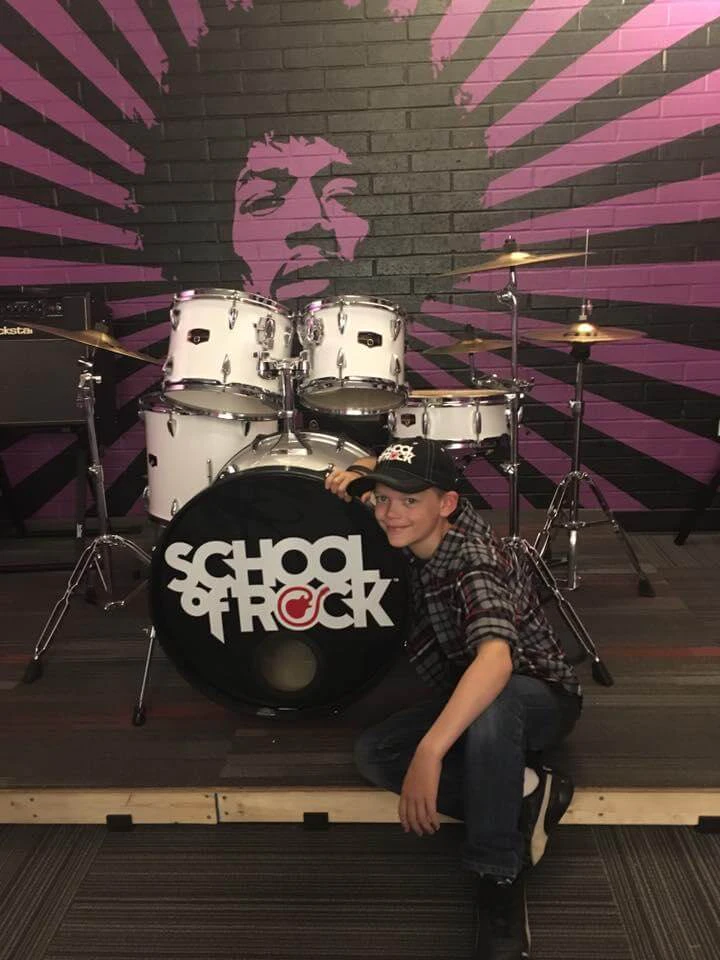 "Jon and I have lived and raised our family in the area for over 30 years, and when the need to move our school came up, we found a tremendous amount of support to keep us rooted here, where we feel we can make the biggest impact and difference through music education," said Gayle Scherrer. "The support we received from our customers, teachers, and community was amazing. We hope the new location will continue to serve and give back to the community, as they've given to us, for years to come. The City of Lynnwood itself has truly made us feel at home and appreciated."
Jon and Gayle's children were one of the first students to attend the Seattle School of Rock around 2015. That was the married couple's first introduction to the School of Rock and they've been in love ever since.
"The School of Rock program, not only does it teach music lessons and get you up on stage but the cool thing about it is it becomes a social community that binds together students that may not be down that sports path, although we do have a lot of sports kids too, but it's becoming this place where kids can plug in socially," Jon told the Lynnwood Times.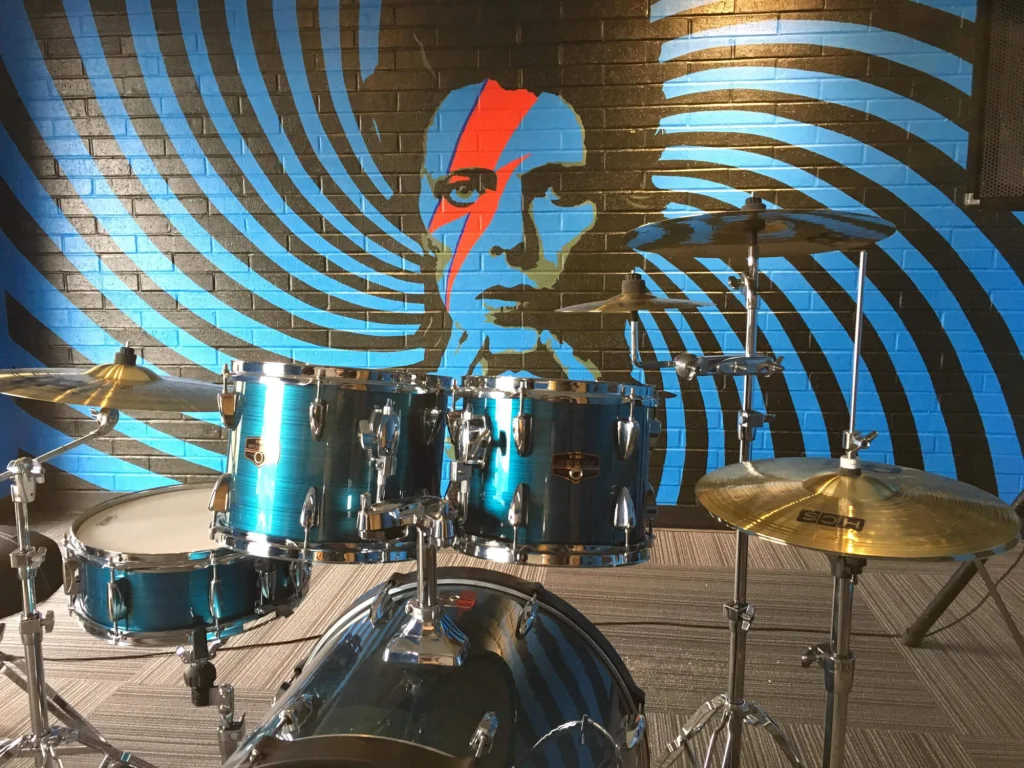 When Jon was leaving his tech job, he was trying to figure out what to do next. His wife Gayle suggested they open their own School of Rock franchise in their home city of Lynnwood based on their love of music, teaching kids, and their everlasting positive impression from when their own children attended School of Rock in Seattle.
They opened School of Rock Lynnwood in 2017 and were doing great until the pandemic hit four years later, dropping their student enrollment from approximately 150 to around 80. After three months of closing, Jon was able to work with the State of Washington to get an approved plan to continue to do rehearsals. In order to do this, he had to convert the existing building into more of a recording studio where kids could be in separate rooms, their instruments run through a single mixer. The City of Lynnwood and Snohomish County both were paramount in helping support this conversion as well as helping the business pay their lease and other expenses.
"If it wasn't for the support of the city and the county, we probably would have to close the doors," said Jon.
In 2021 School of Rock Lynnwood's lease was expiring at their original location on 196th and at that time Jon and Gayle learned their building was scheduled to be torn down. They had to do an "emergency move" overnight from 196th to 198th, closer to Alderwood Mall. Within a year of their move, they more than doubled their enrollment.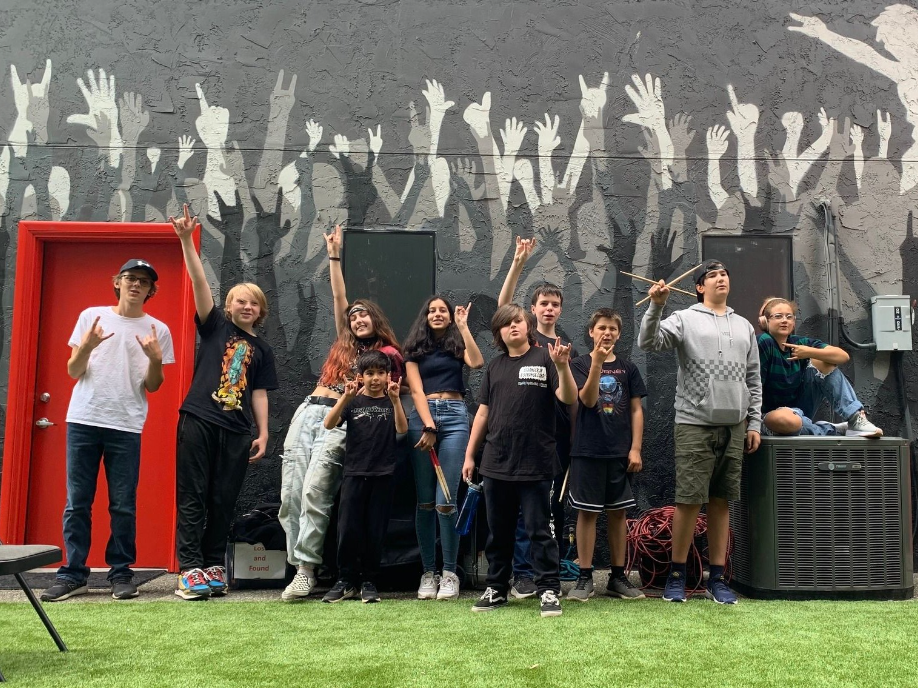 "We're up over 250 students which is the highest we've ever been. Not only did we hit where we were before COVID but the new location, community festivals…the community is really leaning into the school and it's just been really great for us," said Jon.
On May 14, 2022, the school held a grand opening and relocation event at their new location at 3503 188th Street Southwest with crafts, snacks, free trial lessons, school tours, and performances by the Lynnwood Adult Performance Group, student House Band, and other special guests.
There are about 350 School of Rock franchises in the United States with another 50 international schools. There are approximately 50,000 School of Rock students worldwide currently. Programs include Rock 101, for kids or beginners teaching concepts and techniques, performance classes, rookie and all-star classes, songwriting, online classes, an adult program, and a house band.
School of Rock Lynnwood has an upcoming performance on October 14 performing classic grunge hits at the Vessel. The event will be tied in with the school's Zombie Prom where School of Rock's around the area get together for a night of Halloween-themed music.