Meadowdale High School's Beth Marriott inducted into 2022 WACA Hall of Fame
LYNNWOOD, Wash., February 24, 2022 – The intercom rang at Meadowdale High School a little after 2 p.m. on Thursday, February 24, asking Beth Marriott, ASB Advisor and Athletic Director, to report to the Great Hall where, little did she know, she would be attending her, surprise, induction into the Washington Activities Coordinators Association (WACA) Hall of Fame.
An eruption of applause immediately greeted Marriott when she walked through the doors, sporting her school spirit with a Meadowdale hockey jersey. Staff and students smiled behind their masks and met her with a standing ovation, including her daughter who flew in from West Virginia for the ceremony.
"I had no idea this was going to happen," Marriott told the Lynnwood Times. "I thought, because I was meeting with some coaches to give them their evaluations, that the principal was waiting here [for that]."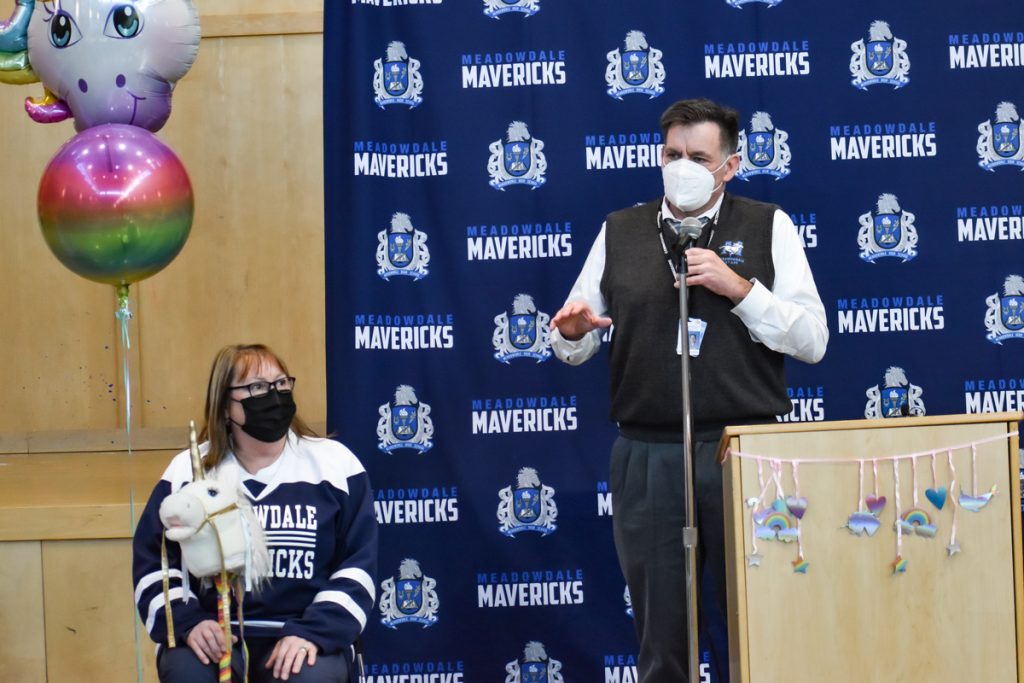 One-by-one students and administration took to the podium to share their appreciations, some bringing gifts. Behind them, unicorns decorated the stage to represent the quote "life is rainbow and unicorns…even in the toughest times" – a quote that Principal David Shockley said aptly describes the approach that Marriott continues to bring to her position.
Beth Marriott is a woman whose reputation resonates through the Meadowdale High School grounds as someone who takes her role in education, and her love for her students, to heart.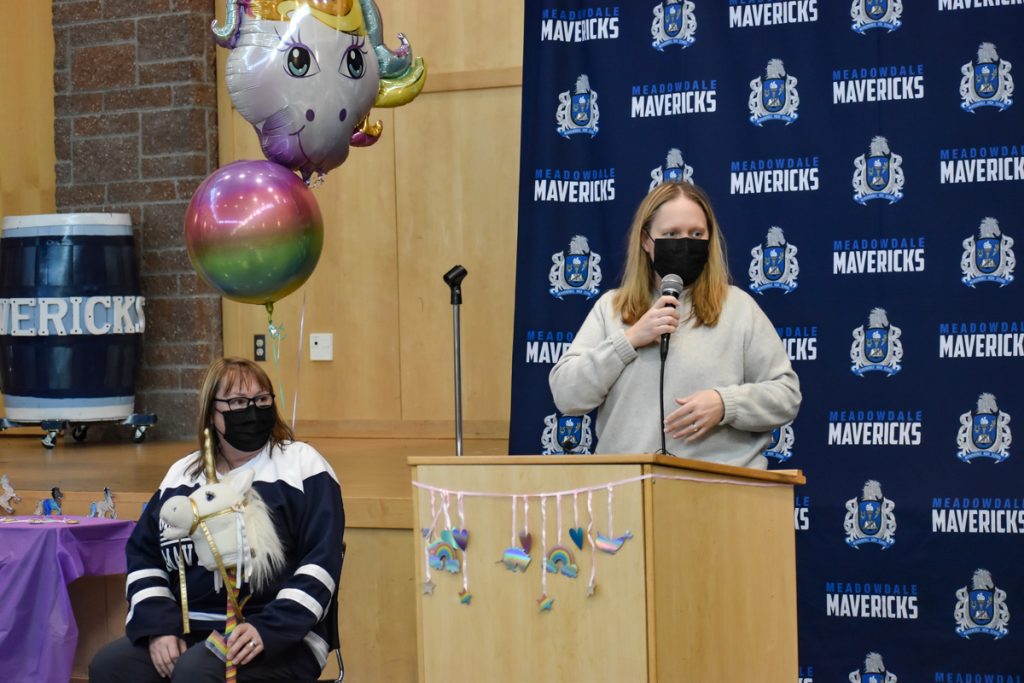 She has been the Activities Director since 2007 but stepped into the Athletics Department in 2013, a role she has always wanted since being a high school student herself, having an admiration for her own Athletic Director.
When she graduated high school she even told that same teacher "I'm coming for your job." Years later, upon stepping into her role, she emailed him to say "I got the job! I just didn't get it in the same building."
To many of her colleagues, Beth Marriot "is Meadowdale High School."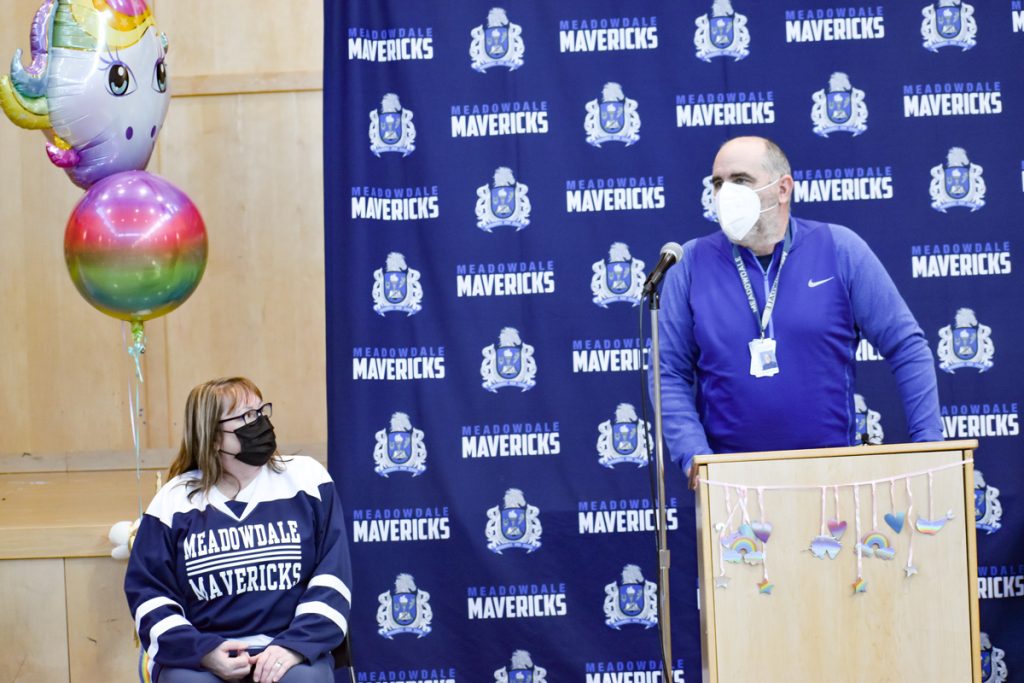 "Everything to her is about making this school a better place. She's so invested in the kids. She's always here – she's irreplaceable; when she leaves athletics, she's going to be tough to replace," Angie McGuire, District Director of Athletics said.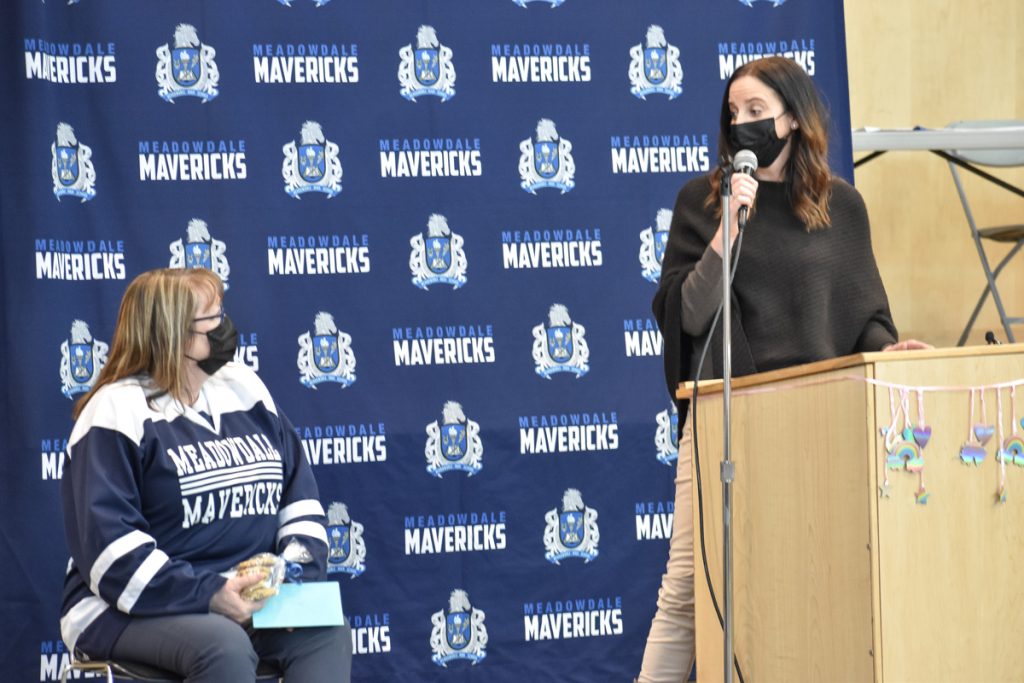 McGuire's position was formerly held by Julie Stroncek before her retirement, who has worked closely with Marriott for about a dozen years, told the Lynnwood Times that Marriott is "one of the most selfless people [she] know[s]."
"She always wants what's best for everyone in everything she does, whether that's activities or athletics, she's always there," Stroncek said. "She is a constant professional who always has the student's interests at heart."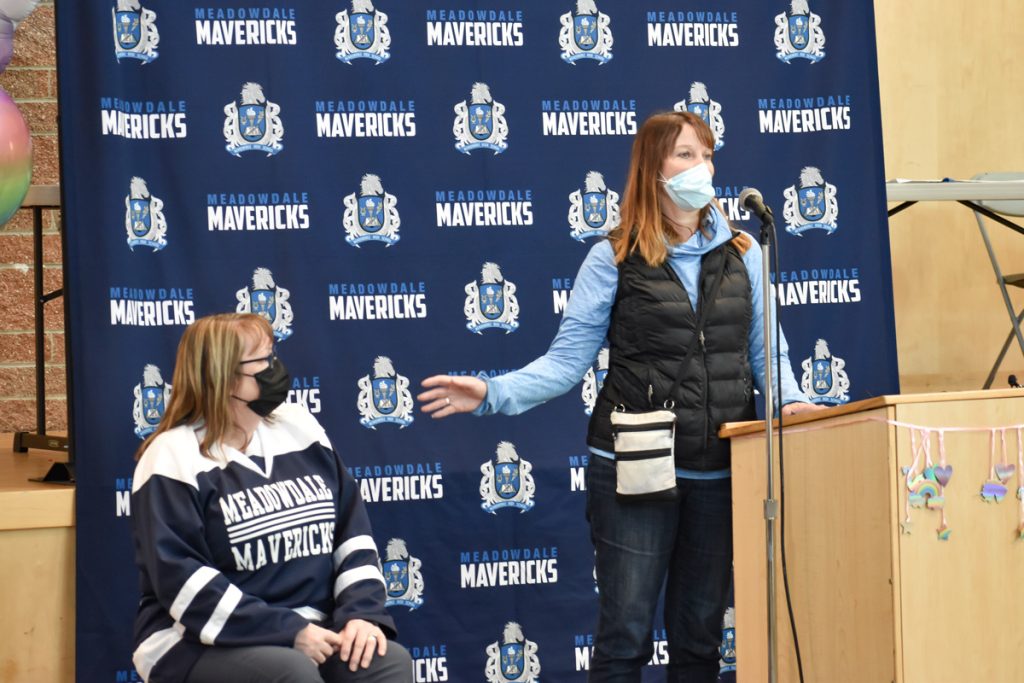 Marriott is planning for her retirement this August and, although she loves her work she has done for the last 20-plus-years, she looks forward to having more time to spend with her family.
"I feel incredibly humbled. This is not anything that I ever thought that I would have the opportunity to be considered for," Marriott said.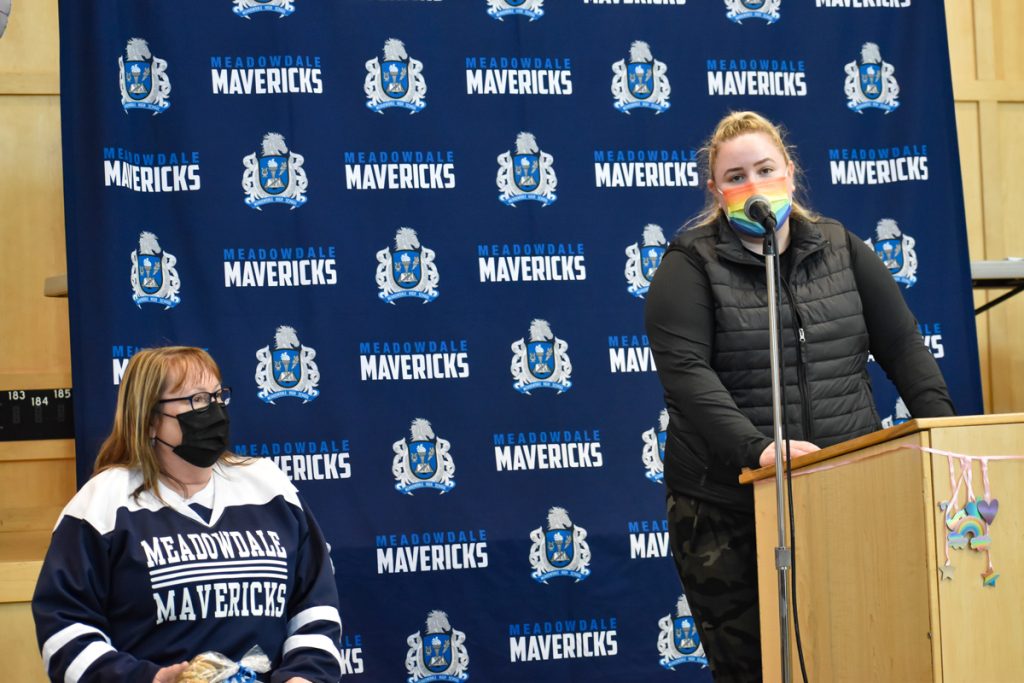 WACA Hall of Fame Award
The Washington Activity Coordinators Association Hall of Fame was established in 2002 to honor individuals who have made significant, lasting impact on student activities in the state of Washington. Recipients of the award demonstrated leadership and dedication to providing high quality programs at the school, district and state levels. WACA nominates only three people per year for the entire state.
The qualify for a Hall of Fame Award, nominees must have at least 20 years of service in any capacity related to student leadership/activities in the state of Washington, have served as an advisor, administrator, leadership teacher, secretary, facilitator, and be active in student leadership/activities beyond their school. To everyone who has ever known Beth and what she brings to her job, she is all of these and more.