OLYMPIA, Wash., February 27, 2022 – In an effort to tackle gun violence and strengthen public safety, the state Senate passed legislation – SB5078, Feb. 9 that bans the sale of high-capacity magazines – anything over 10 rounds – but doesn't prohibit the use of high-capacity firearms already in possession.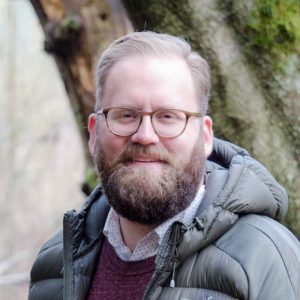 "High-capacity magazines make it easy for shooters to inflict maximum damage by allowing more shots to be fired without needing to pause to reload. Because of this we see these accessories favored by mass shooters," said Sen. Marko Liias (D-Everett), prime sponsor of the legislation.
Liias said an analysis by Boston University's Michael Siegal showed the single best predictor of mass shooting rates is whether a state allows for the sale of high-capacity magazine weapons. He said that in the past 50 years, large-capacity magazines have been used in about 75% of gun massacres with 10 or more deaths, and 100% of shootings with more than 20 deaths.
The bill was approved by the Senate on a party line vote, with all Republicans members voting no.
"This is a serious bill that will jeopardize the safety of Washingtonians," said Sen. Phil Fortunato (R-Auburn). "This is not about providing safety for children. This is putting in jeopardy the lives of law-abiding citizens, especially women."
Those opposed questioned the constitutionality of the bill.
"Constitutionally, it's in violation of the 2nd Amendment that we all swore an oath to, and it's a violation of the state constitution," said Sen. Keith Wagoner (R-Sedro-Woolley). "It's not the size of a magazine or the firearm, it's how it's used, and there's a clear distinction there."
But Democrat legislators state that if this bill results in a shooter pausing to reload, lives can be saved.
"When I look into the eyes of those parents who lost their children in these types of events, there is something empty there. There's something vacant that I don't think any of us should have to experience," said Sen. David Frock (D-Seattle).
The bill, now in the House, is being reviewed by the Rules Committee.
A companion bill, HB1164, was also introduced in the House on January 10, addressing firearm safety. It has yet to pass committee.
Opinion from an Edmonds resident who sued and won a gun lawsuit
The Lynnwood Times reached out to Brett Bass of Forefront Suicide Prevention and firearms safety instructor, to get his opinion on whether this new legislation could potentially hold legal repercussions.
"I haven't spoken with Alan Gottlieb – Executive Vice President of the Second Amendment Foundation – as yet, but I think it's sort of a yes-and-no situation," Bass told the Lynnwood Times.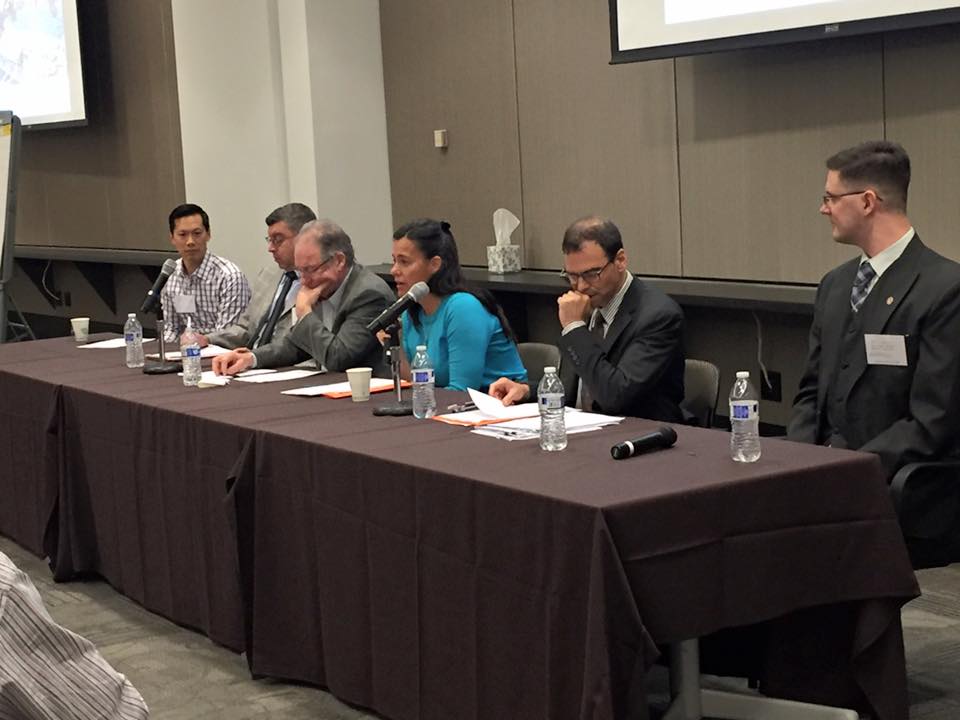 Bass highlighted that while he is not an attorney, he holds the suspicion that if SB-5078 passes out of the House and is signed into law by Governor Jay Inslee, it could face legal challenges.
"That's the 'yes' part. The 'no' part is that there are already two magazine ban cases that are awaiting consideration for writ of certiorari at the U.S. Supreme Court," Bass said.
Bass used the example of the case Duncan v. Bonta, which has passed from the 9th Circuit Court of Appeals, and Bianchi v. Frosh in Maryland, a state which has a law with a magazine prohibition that has also advanced to the U.S. Supreme Court.
A subsequent challenge such as one to a potential Washington prohibition would likely be held until the Supreme Court had delivered a ruling in one or the other two cases. An additional lawsuit working its way to the U.S. Supreme Court would potentially add additional incentive for the high court to take up one or both cases, added Bass.
At the crux of the issue is the matter of lower courts failing to apply the appropriate degree of scrutiny to firearms cases.
In the Heller and McDonald decisions, the Supreme Court applied a 'text, history, and tradition' test to address the issue of 2nd Amendment constitutionality. In federal appellate court findings that have upheld various challenged firearms restrictions, judges have ignored the test standards set forth by the Supreme Court by using either 'interest balancing' considerations or 'intermediate scrutiny' for constitutional veracity.
According to Bass it is very likely that applying the appropriate 'strict scrutiny' or 'text, history, and tradition' tests to ascertain those restrictions do not infringe on firearms that are, "…in common use…for lawful purposes…" (as clearly established in Heller) will overturn restrictions such as this one.
Judge Benitez from the U.S. District Court of Southern California applied these standards to the magazine prohibition in his state last year.
Opinion from Pink Pistols Gun Rights Group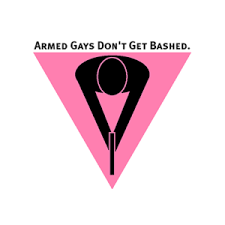 Sharyn Hinchcliffe, Administrator of Seattle-Tacoma chapter of Pink Pistols, a LGBTQ gun rights organization, told the Lynnwood Times that gun control has been used, historically, to suppress minority and marginalized communities and this new legislation is no different.
The Sullivan Act of 1911 out of New York City, for example, which targeted ethnic minorities who recently immigrated from Ireland and Italy, and the Black population coming up from the South, and is still used to prosecute individuals to this day.
"These bills will be enforced disproportionately in marginalized ethnic communities. They will be enforced in communities that already have contentious relationships with law enforcement and this is going to end up with innocent Washington residents being harmed," Hinchcliffe said.
Pink Pistols has led protests against the new bills, including a recent protest at the state capitol building in Olympia and working with the Washington State Civil Rights Association and Gun Rights Coalition to provide education to legislators about firearms.
Hinchcliffe stated that Attorney General Bob Ferguson's classification of these magazines as "high-capacity" is misleading and that they are "standard capacity." She used the example of manufacturers having to create new SKU numbers for "capacity limited" magazines following New York, New Jersey, and California's similar legislation to indicate that they are not standard.
The Ruger 1022 is an example of a firearm with a standard magazine capacity of 10 rounds, the model magazine for the bills. However, for a Glock 19, which is a commonly used firearm, the standard magazine capacity is 15 to 19 rounds, depending on model. For AR-15 style rifles, the standard magazine is 30 rounds.
"To say that a 30-round magazine is high capacity is a false framing by the attorney general and by the legislatures who are pushing this bill," Hinchcliffe said.
Gun control, in general, Hinchliffe says, is an ongoing issue that infringes on the public's right and ability to protect themselves.
"Women have been killed waiting for police, and waiting for permission from their local agency to purchase a firearm against their abuser," Hinchcliffe said. "I know members of the LGBTQ community here in Western Washington who have been brutally assaulted, physically attacked, beaten and kicked and the only way to stop somebody is be armed."
Hinchcliffe said it is a common for anti-gun activists to say just call the police but police have no obligation or duty to respond. A recent example she provided was the stabbing of a young woman at the Seattle Center in which the attacker was stopped by a Washington state concealed pistol license holder.
"We can't expect the police to be there anymore. We never could. If you get a response, you're looking at 30 minutes or longer…it takes seven minutes to bleed out," Hinchcliffe said.
In the Bowers v. DeVito decision of 1982, the U.S. Court of Appeal 7th Circuit held "there is no constitutional right to be protected by the state against being murdered by criminals or mad men. It is monstrous that the state fails to protect against such predators, but it does not violate the due process clause of the 14th Amendment or presuppose any other provision of the constitution. The constitution is the charter of negative liberties that tells the state to let the people alone. It does not require the Federal Government or the state to provide services even so elementary as maintaining law and order."
"It really goes to show what we can and can't expect from our government," Hinchcliffe said. This decision, Hinchcliffe stated, indicates how nearly every lawsuit against law enforcement has failed.