Naz Lashgari new Lynnwood Planning Commissioner
LYNNWOOD, Wash., March 2, 2022 – At Lynnwood's City Council meeting Monday, February 28, Naz Lashgari was named the city's newest Planning Commissioner to work alongside Rebecca Samy, Chris Eck, Aaron Lum, Adam Segalla, Patrick Robinson, Layla Bush, Bob Larsen, and Council Liaison Patrick Decker, whom Lashgari ran against for Council Position 2 last year.
"I'm really looking forward to working with the commission," Lashgari told the Lynnwood Times. "There are very capable people in the commission that are very committed to delivering excellence to the city of Lynnwood."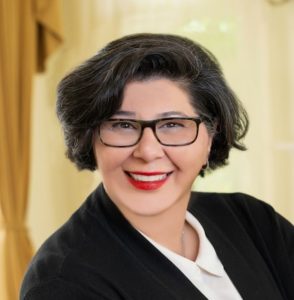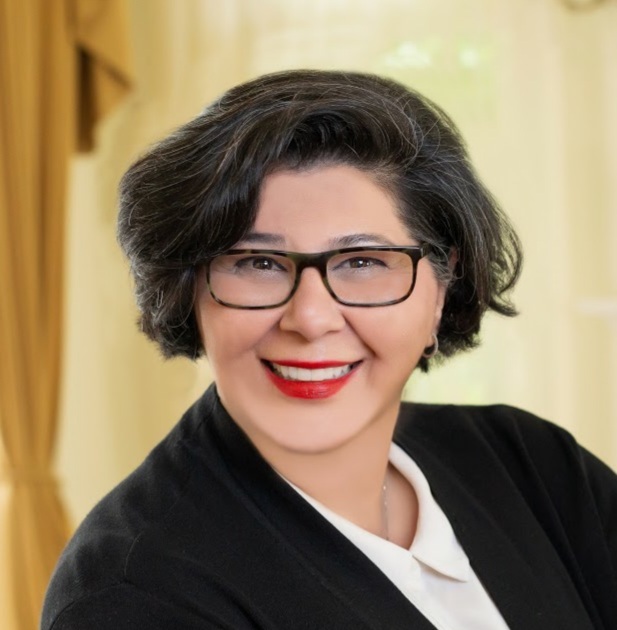 The planning commission is an advisory body appointed by the City Council responsible for making decisions on issues relating to development and land use within the city.
Naz Lashgari approaches this new position with the love she has had for the city of Lynnwood since she purchased her home in the city in 2016. 
Before then, she immigrated to Seattle from Iran during the Iranian Revolution to join her brother while he pursued higher education at the University of Washington, where Lashgari would later attend for her Bachelor of Science in Biology.
Lashgari relocated to Lynnwood from Seattle where she essentially grew up to escape the urban sprawl and settle in a city that was "beautiful" and more along the lines of where she wanted to spend the rest of her life.
As a woman, an immigrant, and a minority in many different aspects, she quickly became passionate about diversity, equity, and inclusion with the commitment to get involved in any way she could.
"Diversity, equity, and inclusion are important for everyone. We are a tapestry of a diverse community; we all come from a different background, [and] we all bring something from where we are from, from where we grew up, [and] from what we've experienced," Nashgari said.
To Lashgari, the development of the city is rooted, like most things, in economic inequity.
The housing crisis, for example – one of her major focuses when she ran for city council – could be tackled through the development of more affordable housing, according to Lashgari, who believes the planning commission is already making progress toward the developments surrounding Alderwood.
"Until we bring economic equity and get income to where it needs to be for people to afford housing, [the housing crisis] will continue to be an issue," Lashgari told the Lynnwood Times.
Lashgari became involved in politics initially through volunteer work, eventually serving as chair and vice chair of former Mayor Nicola Smith's rebooted Diversity Equity and Inclusion Commission in 2017.
Although she cherished her time spent on the DEI Commission, Lashgari felt it was time to allow more and different people to join the conversation. In her new role as planning commissioner, she plans to continue this "lens of equity" as it pertains to the development of Lynnwood.
While she believes it was time to move on from her role in the DEI Commission, working alongside the Mayor and city council has been paramount to understanding her approach in her new role and how to work with local governments to get things implemented.
In 2020 she took her passion for making a difference to the city council race for position 2, believing it is important to have "different voices on the council and to offer different perspectives as the city moves forward," particularly with marginalized communities whose voices, historically, have not been appropriately represented.
"Lynnwood is growing and I wanted to be a part of that growth," Lashgari said.
In the next few months, Lashgari plans to familiarize herself with her new role and take strides toward the direction she wishes to take the city, like creating more green spaces so that children and family members can get clean air and get outside.
Areas that are more economically stable have more green spaces, according to Lashgari. She explains this principle is a perfect example of how even the environment is related to economic inequalities.
"We need to change the narrative so that not only rich people can have access to clean air. Everyone should be able to get out of their home and to go to a local park, to have the green space, to take their children, to walk for their mental health and be in nature and connect with nature," Lashgari said.
Another one of Lashgari's priorities as planning commissioner is to focus on the redevelopment of South Lynnwood, an area that is more than a quarter Hispanic and Latin, according to the city's 2020 Existing Conditions Report and Gap Analysis.
When Naz Lashgari is not involved in her fight for equality in the city, she enjoys going on walks and writing. She has written several screenplays she hopes will someday be made into films. Her favorite film, although a difficult choice, is Don't Look Up.